Publié le par Bernard Duyck
The man, confronted with natural risks, always wanted to quantify them, put them in small boxes ... feeling then obtained to master the phenomenon.
Volcanic risk, one of the most difficult to measure since linked to an episodic activity, always different, has developed all kinds of monitoring systems, control of these turbulent neighbors.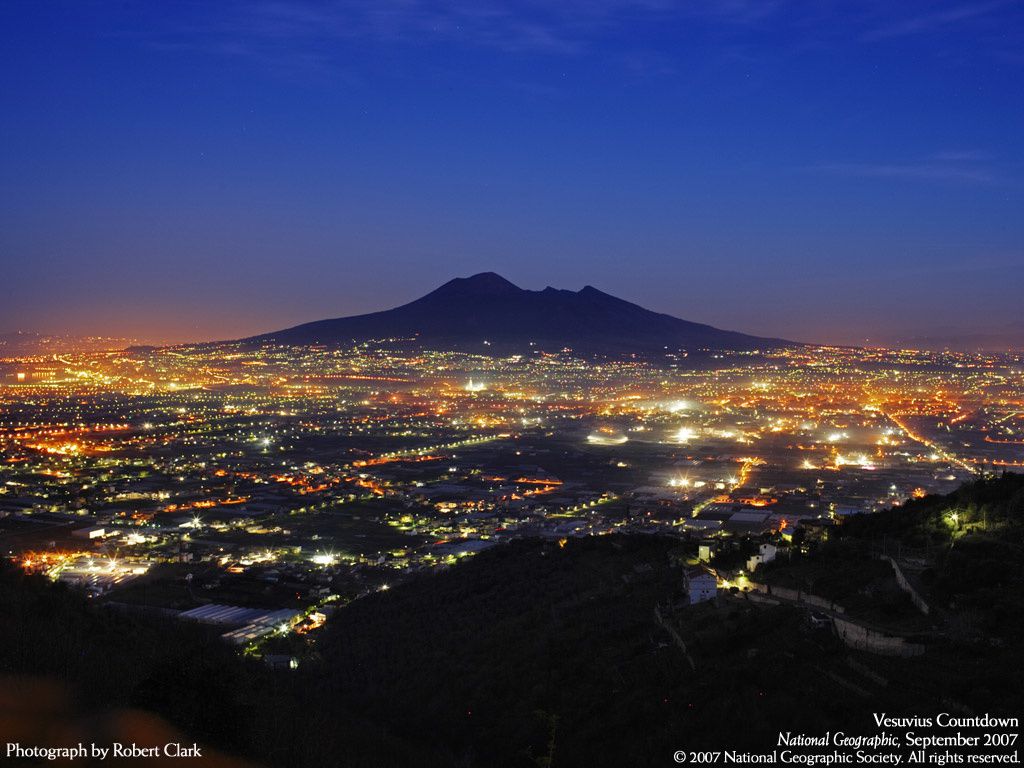 The Neapolitan aglomeration, the typical European example illustrating the volcanic risks, and the Vesuvius - photo wallpaper Nat Géo 2007 / Photo Robert Clark.
For the sake of protection, coupled with a spirit of market development and profits, Swiss Re, for Swiss Reinsurance Company, the world's second largest reinsurance company, has developed the world's first model for volcanic risk assessment. It quantifies these risks and calculates expected losses in the event of eruptions.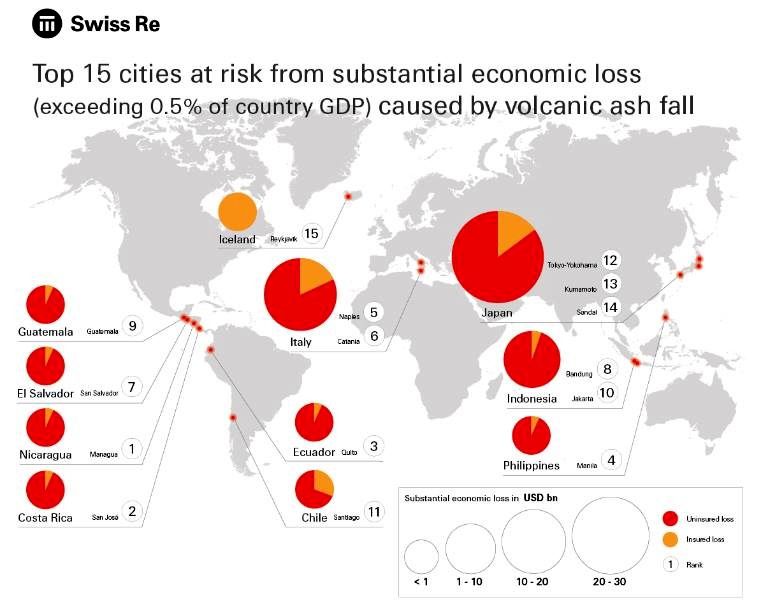 The 15 cities risk substantial economic losses in case of volcanic ash falls - scale of losses in billions of dollars - in orange: proportion of insured losses in relation to the uninsured share, in red. - Doc. Swiss Re / the Financial
Only Iceland (in orange on the map) currently has compulsory volcano insurance. In other parts of the world, losses from volcanic eruptions are little or not at all, which creates enormous differences in protection. With increasing urbanization, these differences in protection systems are increasing.
On this map, the biggest losses are in Japan, Tokyo (and Fuji), Kumamoto and Sendai (with Aso, Unzen and Sakura-jima, ea), and in Europe Italian cities are concerned with Naples (and Vesuvius and the Phlegrean Fields), and Catania (with Mount Etna).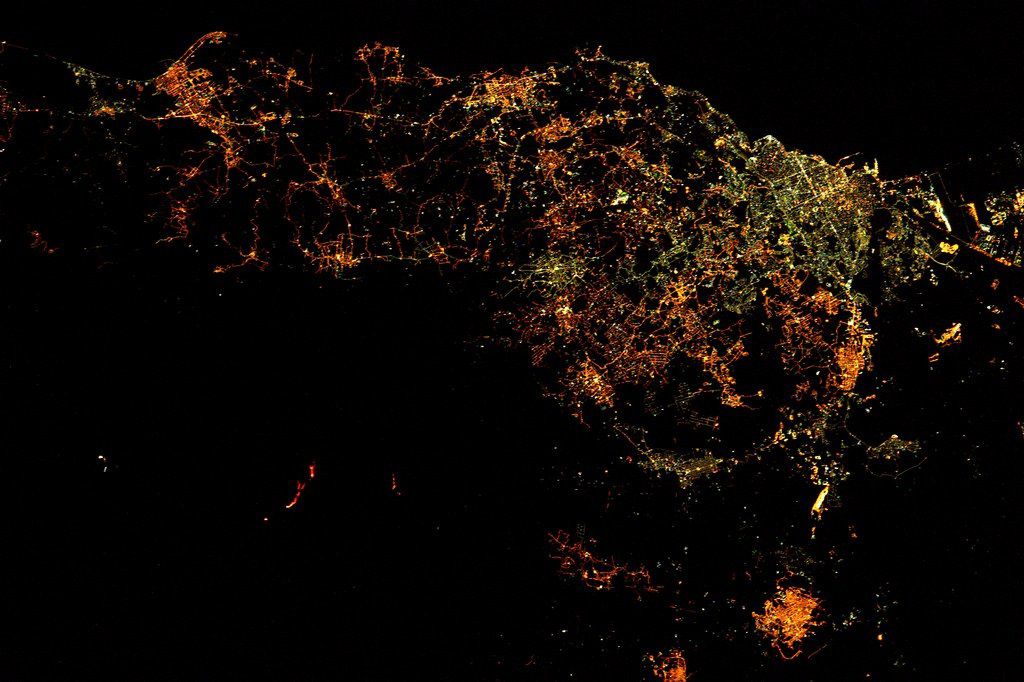 The flows of the last eruption 2017 of the Etna (in the left part) and the agglomeration of Catania - picture Thomas Pesquet aboard the ISS.
The final word to Martin Bertogg, head of catastrophic risks at Swiss Re, said: "The new model allows us to calculate premiums for this important risk for individuals, companies and countries. The assurance of using this new opportunity, Partners, to design reliable and affordable coverage to help make the world more resilient during a disaster. "
Sources :
- The Financial - Volcanic eruption could cost large cities up to USD 30 billion - link
- L'Islande et le risque volcanique - link
- Earth of fire – Les sept risques volcaniques – aléas et risques – link
- Les risques volcaniques en Europe - Henry Gaudru, conseiller scientifique auprès des Nations-Unies pour la réduction des risques volcaniques SVE-UNISDR, commisssion internationale cities and volcanoes (IAVCEI)