Publié le par Bernard Duyck
The eruption of Manam continues in PNG, with a warning level three ... which corresponds to the evacuation of the inhabitants towards Bogia.

Sources:
- Radio NZ Pacific news - link
- USGS Landsat-8 OLI
Two eruptions animated the Showa crater of Sakurajima on the morning of April 26, for the first time at this vent since last July. The first, at 5:11 am, was accompanied by a plume rising to 1,700 meters above the crater. The second, at 5:37, generated a plume of 1,500 meters.
Three eruptions were still observed at the Nantake crater.
The alert level remains set at 3 on a scale of 5 since February 2016.

Source: MBC News - link to video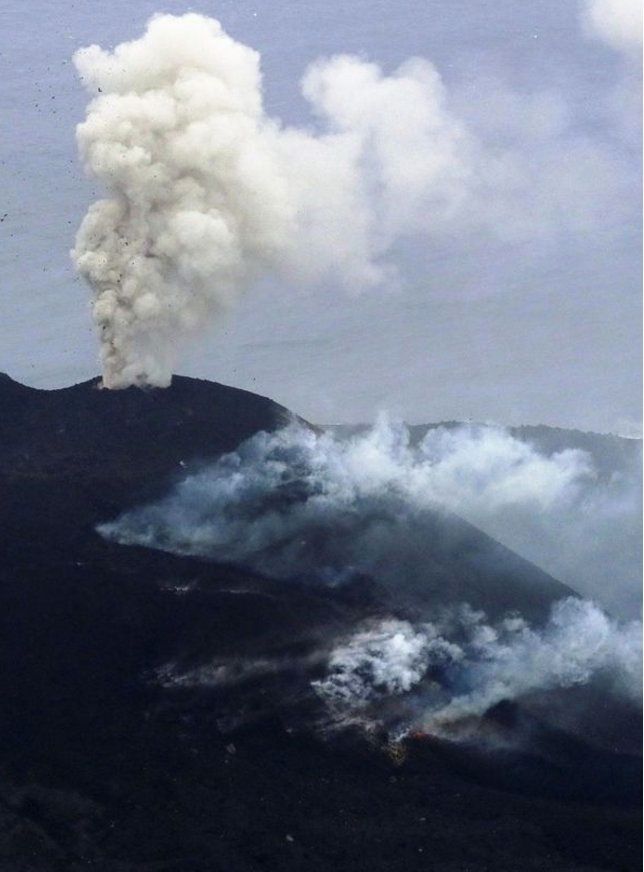 Nishinoshima - an overview of the 25.04.2017 shows the activity spread over three craters - photo The Japan News / The Yomiuri Shimbun
On Nishinoshima, an overflight on April 25 by an Yomiuri Shimbun aircraft confirms that the lava has reached the western coast of the cone. Another lava flow is observed on the south side. Two new craters were formed, a sign of a great activity, which could spread the volcano island a little more.

Source: The Japan News / The Yomiuri Shimbun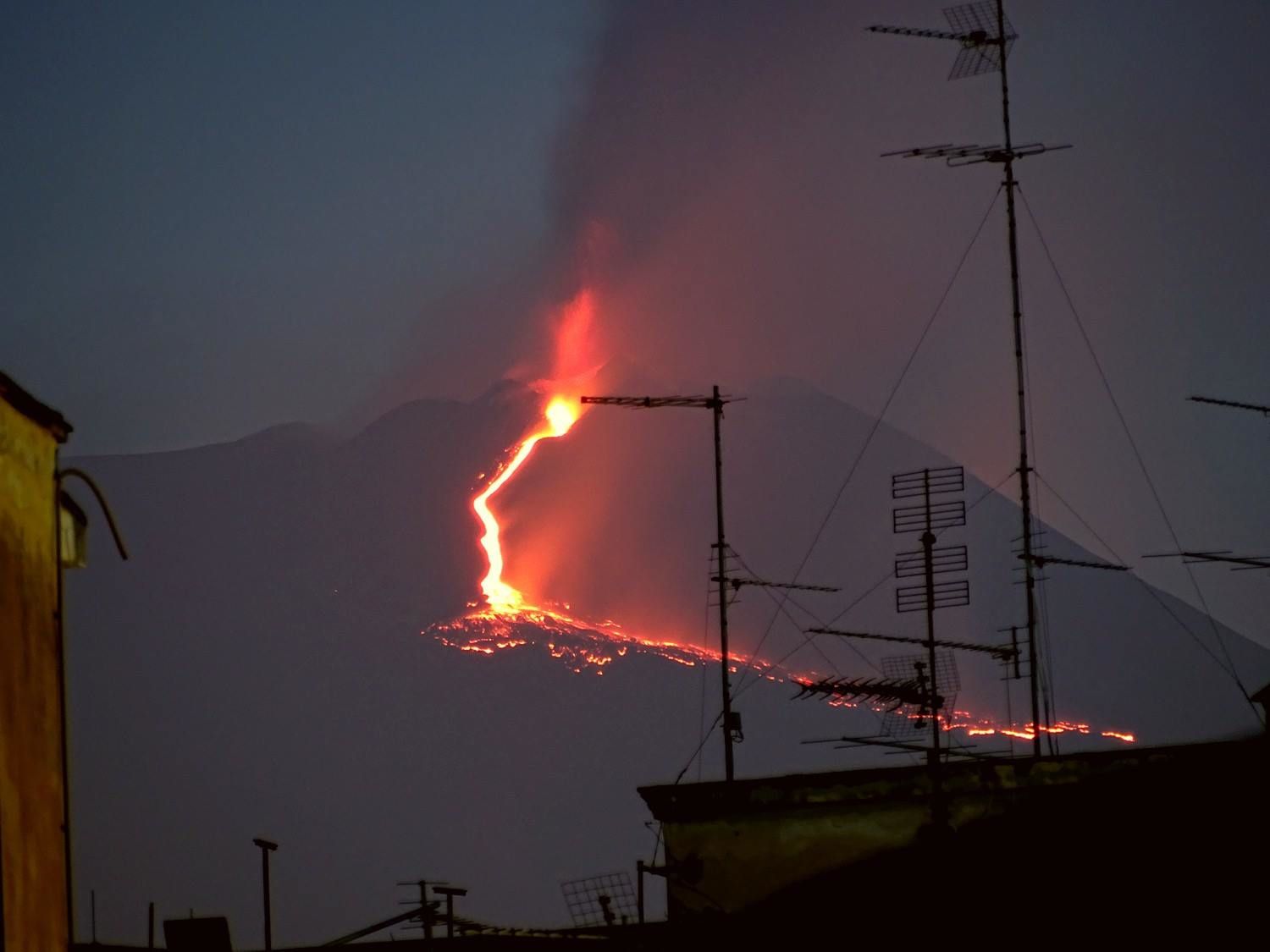 Etna - lava flow on the southern slope, from the observatory on 27.04.2017 at dawn - photo Boris Behncke
At Etna, around 6 pm on April 26, a new effusion of lava was resumed at the vent located on the southern slope of the southeast cone.
Activity increased during the night, becoming strombolian. Around 5:40, on the 27th, a lava fountain was visible, feeding a stream in the direction of the Valle del Bove.
A fissure, appeared on the northern wall of the southeast crater, fed a second flow in a northeasterly direction.
The activity thus concerns four events, at least, and generates two lava flows3

Sources: Boris Behncke, EtNative / Fabricio Zuccarello, Alessandro Lo Piccolo, INGV Catania and the different webcams
In Costa Rica, small phreatic eruptions have been recorded in the last 24 hours in Poas.
The seismicity is characterized by a low amplitude, quasi-constant tremor, and LPS and volcano-tectonic earthquakes, one of magnitude 2.7. A vigorous plume of gas, steam and aerosols rises from the crater and rises to about 1,000 meters in height.
In Turrialba, the degassing remains passive but persistent, with a plume rising between 500 and 1,000 meters above the active crater, dispersing towards the south, and the occasional emission of small quantities of fine ash.

Source: Ovsicori-UNA