Publié le par Bernard Duyck
During the Pascal weekend, the eruptive activity was maintained in Poas.
On April 15, 30 seismic signals associated with eruptions were recorded at VPS6 station of the RSN. The most important at 8:09 lasted over 8 minutes, unobservable by the webcam given poor visibility conditions. The seismicity remains characterized by a variable amplitude and low frequency events in relation to internal fluid movements.
Frequent small eruptions followed, at the rate of 2-3 per hour, the strongest around 15h and 18h45.
An inspection, conducted by Dr. Lücke and Madrigal / RSN, shows the impacts in the Mirador area and the assignment of the visitor center and solar panels by the ashes.
On April 16, there was a strong eruption at 9:46 am, which lasted 10 minutes. At 13:46 local, the eruption was accompanied by a plume that rose to 1,000 meters above the crater.
Another at 20:26, could not be documented given the conditions of visibility.
On a webcam image of April 16 at 13:39, we notice the central portion of the dome destroyed by the eruptions of April 12 and 14.

The park will not reopen until further notice, as long as the eruptions last and the seismicity will remain high. Local residents and the potential visitors complain ... the nearby shops had to close, and the receipts related to the 1,800 daily visits lost.

Sources: Ovsicori, RSN, and La Nacion.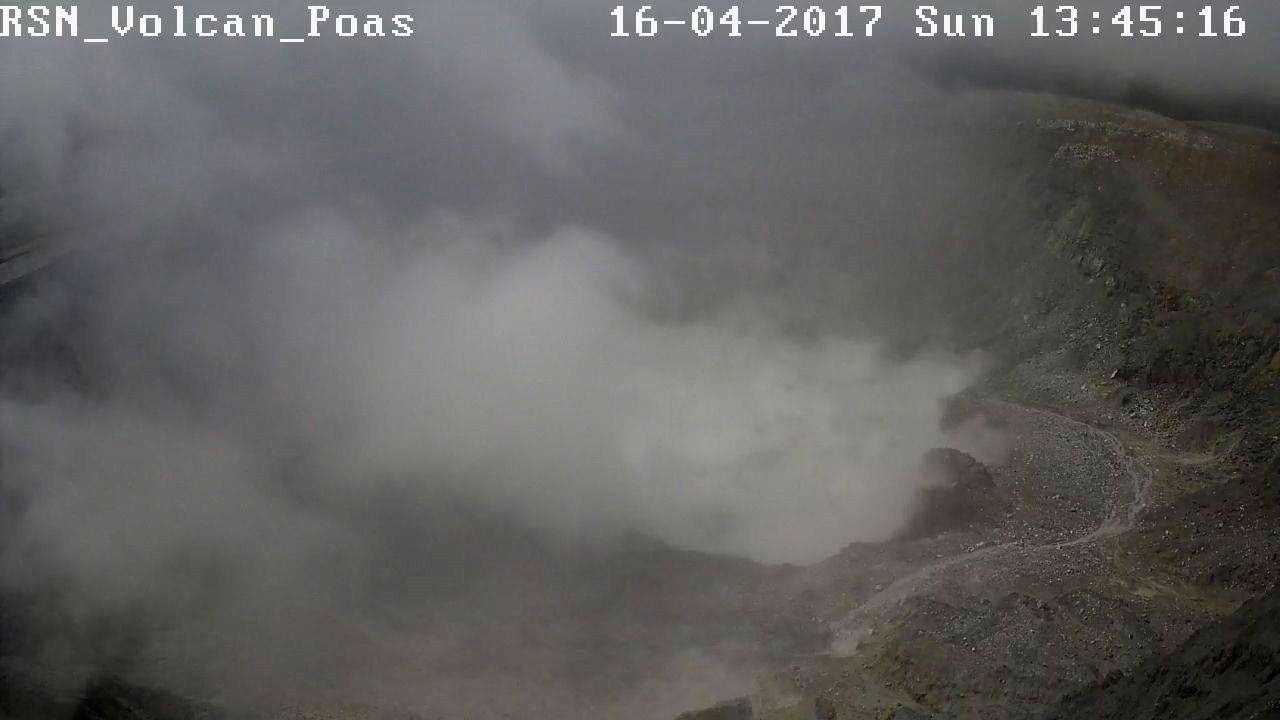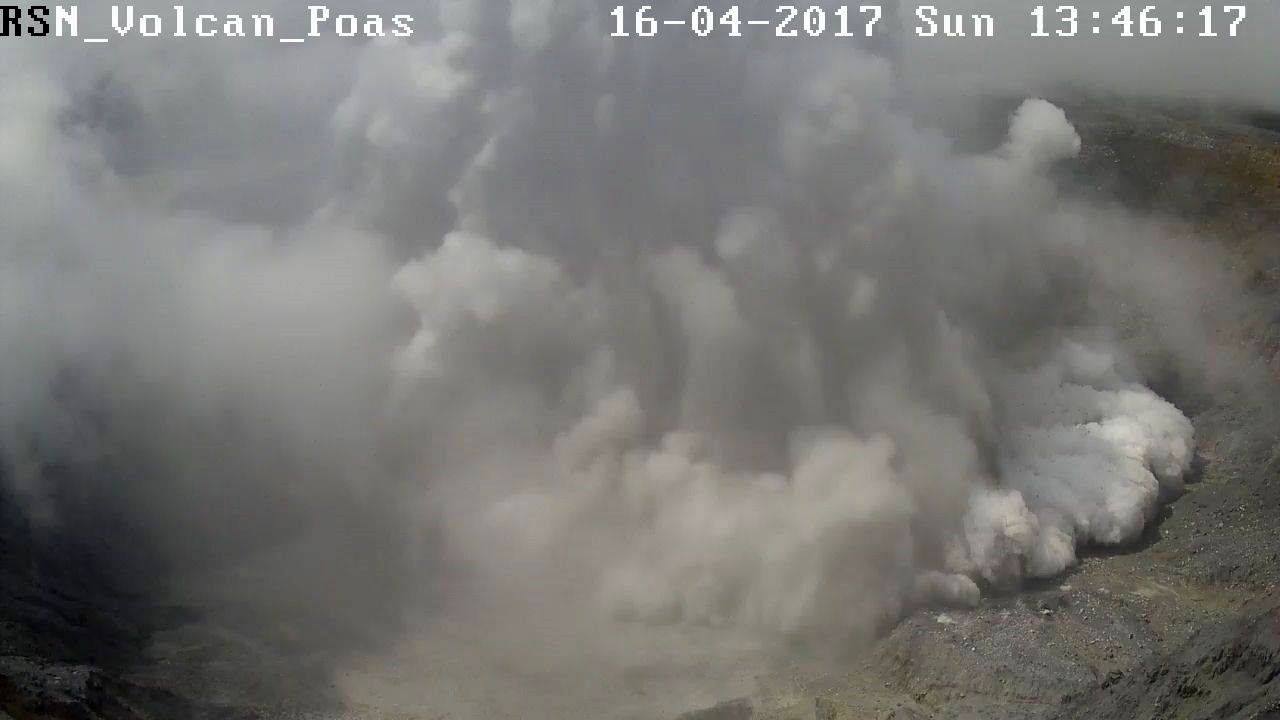 Poas - 16.04.2017 at 13:45 and 13:46 - RSN webcam - on the top image, we can see the eroded portion of the dome.
In the absence of contact with the KVERT, one can only note the continuation of the explosive activity in Sheveluch this 16th of April 2017.
At Bogoslof, an increase in seismic activity was detected this 15 April from 15h01 AKST / 23h01 UTC; At this time, the resumption of eruptive activity is not corroborated by the infrasonic, satellite and lightning detection system data.
Identical seismic sequences preceded explosive events during the current instability period, which prompted a return to the orange aviation code and the Watch alert level.

Source: AVO