Publié le par Bernard Duyck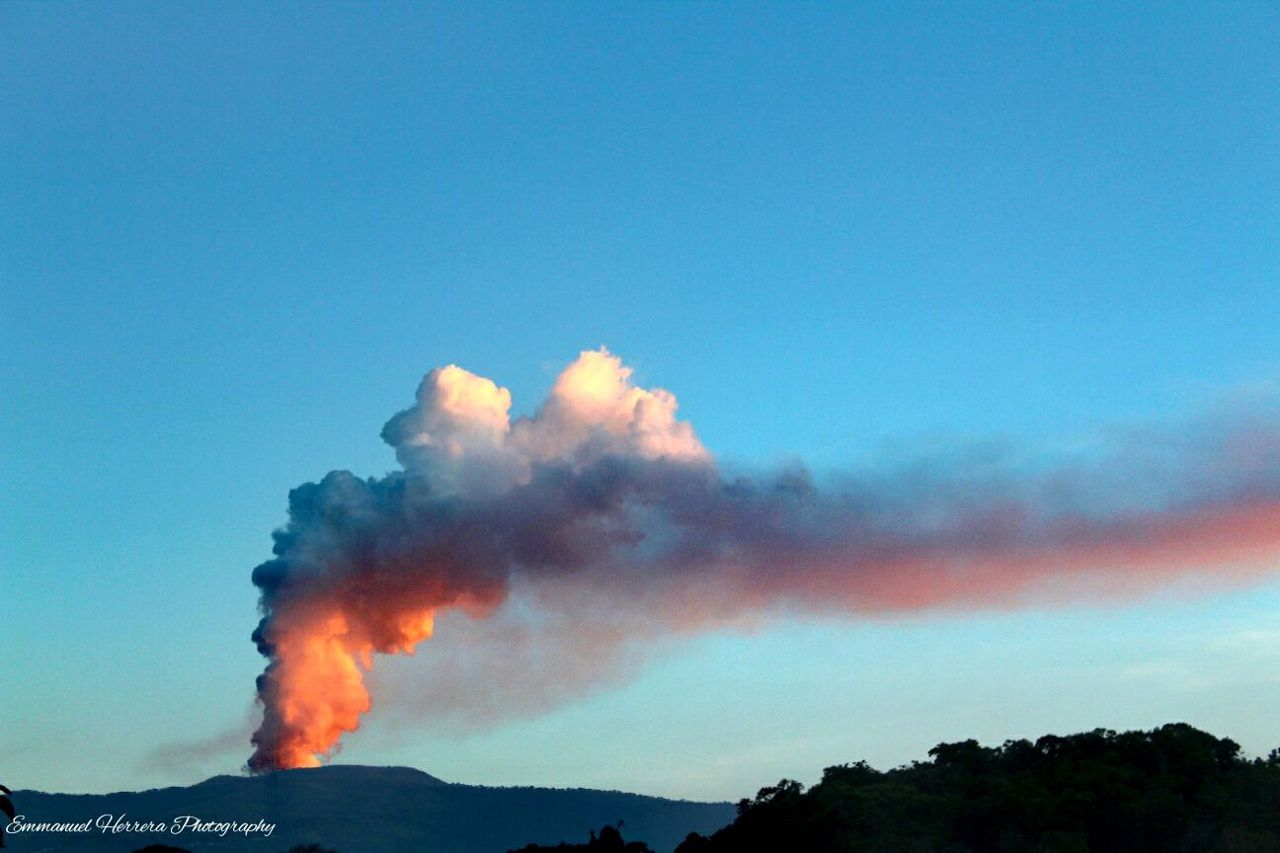 Poas - the plume illuminated by the rising sun on 21.04.2017 / 5h15 - Emmanuel Herrera photography - via Ovsicori FB
Poas - activity on 21.04.2017 between 9 and 10 am loc - Actividad Volcán Poás de las 9am to las 10am to hoy Viernes 21 de Abril - Ovsicori
In Poas, the small explosive activity begun on 20 April before 7 pm. increased around 7 am on the 21st, characterized by a strong degassing and pyroclastic and ballistic ballistic emissions within 100 meters of the new mouth. They formed, by accumulation, a ring of debris around the vent, in place of the dome of 1953, pulverized these last days. The activity is accompanied by volcanic tremor.
Poas - eruption of incandescent blocks within the limits of the crater - Erupción of incandescent blocks llama la atención en el volcán Poás - Ovsicori
The gas flow increased from 1,000 tons / day on April 13 to 2,500 tons / day on the 20th and increased on 21st. Inflation continues in the last three months, and reached 8mm in its horizontal component , and 15 mm in its vertical component. A strong smell of sulfur is reported in Poasito, Cabuyal, Sabana Redonda, and San Isidro de Alajuela, and ash falls at Sabana Redonda.

Sources: Ovsicori and RSN
Volcán Poás - eruptive activity on 21.04.2017 / 17h14 - webcam therm RSN
The strength of the explosions and their rythm, from 5 to 7 per hour, increased at the Fuego, accompanied by ash plume rising to 4,600-4,900 m asl. before moving more than 20 km to the northeast and east. Pulses of incandescent materials reach 150-300 meters above the crater, causing falls to more than 200 meters of distance and avalanches in the vicinity of the crater. Seismicity and explosions suggest an evolution towards a strombolian phase.

Source: Insivumeh
The Sernageomin announces that the Copahue measurement parameters indicate a decrease in volcanic activity that reaches the pre-eruption level of 2012.
Only an activity is maintained in relation to a hydrothermal system excited by the heat of the magmatic body.
Considering that the volcanic system meets a state of equilibrium, the level of technical alert has been reduced to green / no immediate risk.
However, it is possible to notice on the webcam an incandescence due to the high temperature of the gases emitted by the Agrio crater.

Source: Sernageomin - report 21.04.2017