Publié le par Bernard Duyck
From the middle of the 18th century onwards, and in the wake of "the Lumières", interest in foreign cultures and peoples, their living conditions and their environment was constantly increasing. The attraction for travel, well disseminated by the literature of the time, allowed a ritual first spread in the midst of the English, then mainland's aristocracy, as well as in the upper middle class, to develop: "The Grand Tour ".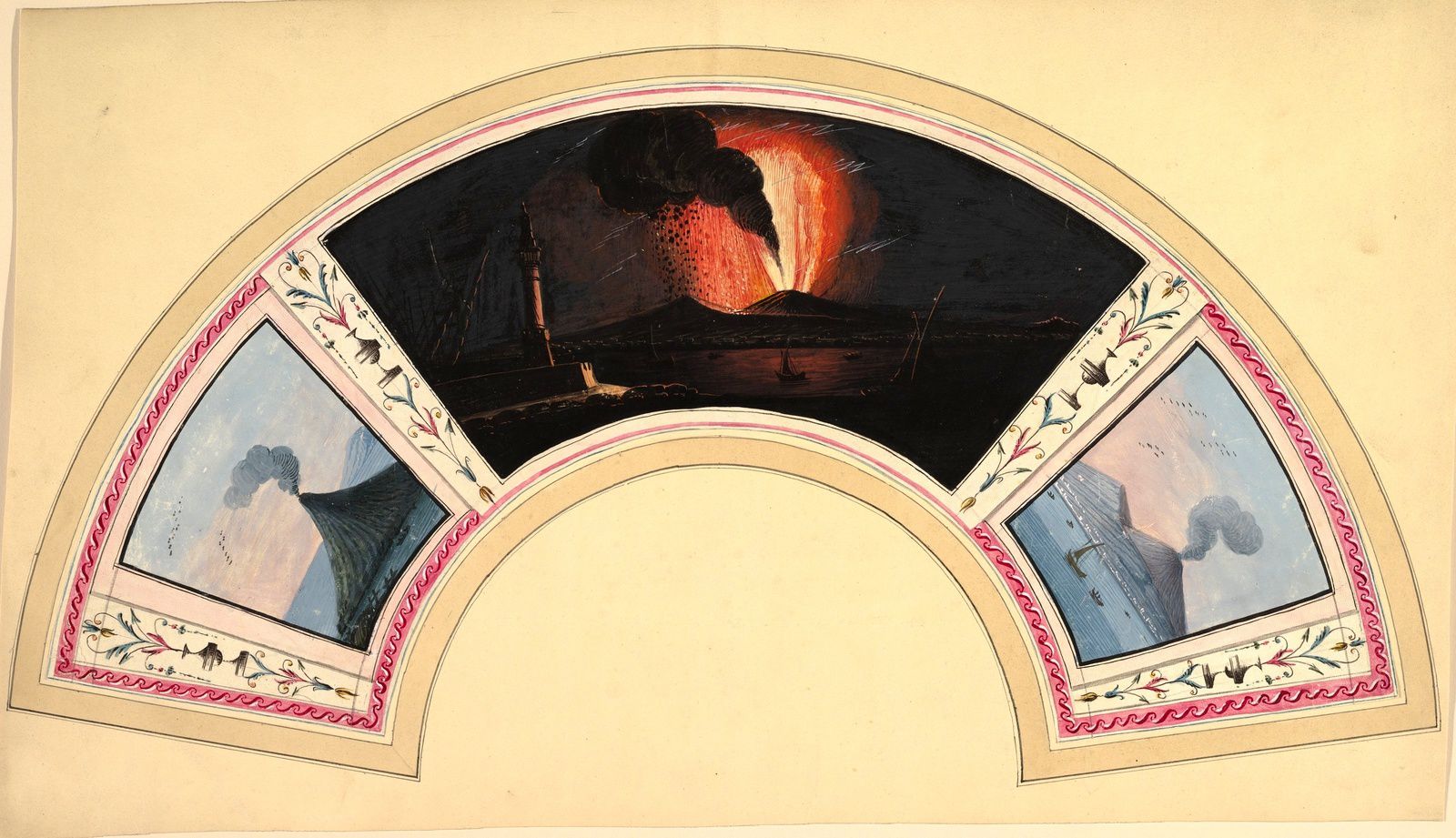 Watercolor on vellum illustrating a range, tryptic of erupting Vesuvius - anonymous author 18th century - Harris Brisbane Dick Fund, 1938 / Metropolitan Museum of Art NY
Its aim was to complete the education of young men by an initiatory journey, a tour throughout Europe (in fact a part ... see the map on the video).
Italy was a must: many artistic homes attracted the golden youth, and the artists who accompanied these wealthy travelers.
This was the case of the engraver Charles Nicolas Cochin in 1749-1751 with the Marquis de Vandières, brother of the Marquise de Pompadour, Jean-Honoré Fragonard in 1773-1774 with the Treasurer General Bergeret de Grancourt or the Vaudois Louis Ducros in 1778 with four Young Dutchmen who took him to paint watercolors as far as Taranto, Sicily and Malta.
Travelers also crossed into Italy artists who supplied them with images to bring home, inevitable accessories of any successful Grand Tour: views of the city and the lagoon of Venice by Canaletto then by the Guardi, scenes of eruption of Vesuvius by Pierre-Jacques Volaire, portraits painted by Rosalba Carriera in Venice and Pompeo Batoni in Rome.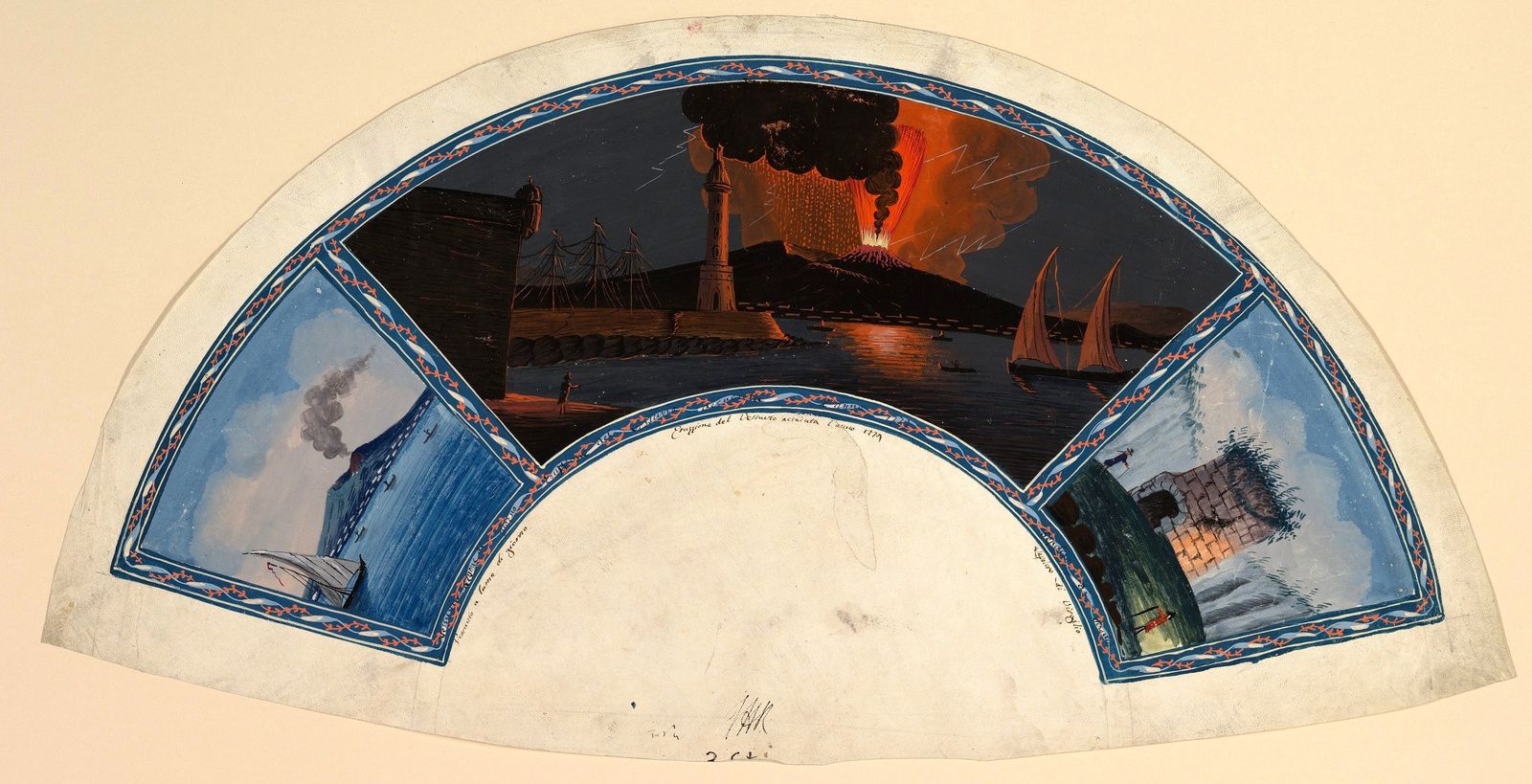 Watercolor on vellum illustrating a fan, double view of Vesuvius in eruption and Tomb of Virgil - anonymous author 1779 - Harris Brisbane Dick Fund, 1938 / Metropolitan Museum of Art NY
Among these images are small watercolors of Vesuvius in eruption, designed to adorn the fans, much used by the ladies of the century and offered as a gift to the return.
The Metropolitan Museum of Art in New York recently made these works searchable.
It is worth noting the precision of the watercolors, both in the rendering of the landscape and the nocturnal eruption, with panache crossed by flashes, lava fountain, ash falls, and also in the details of the frieze.

A single work is dated and may refer to a specific eruptive episode: 1779, the end of an IEV 3 eruption that lasted from 15 February 1770 to 4 October 1779 (GVP).

Sources:
- The Met / Metropolitan Museum of Art / article via David Bressan - link
- History of art - artists and the Grand Tour - link
- Global Volcanism Program - Vesuvius - Eruptive history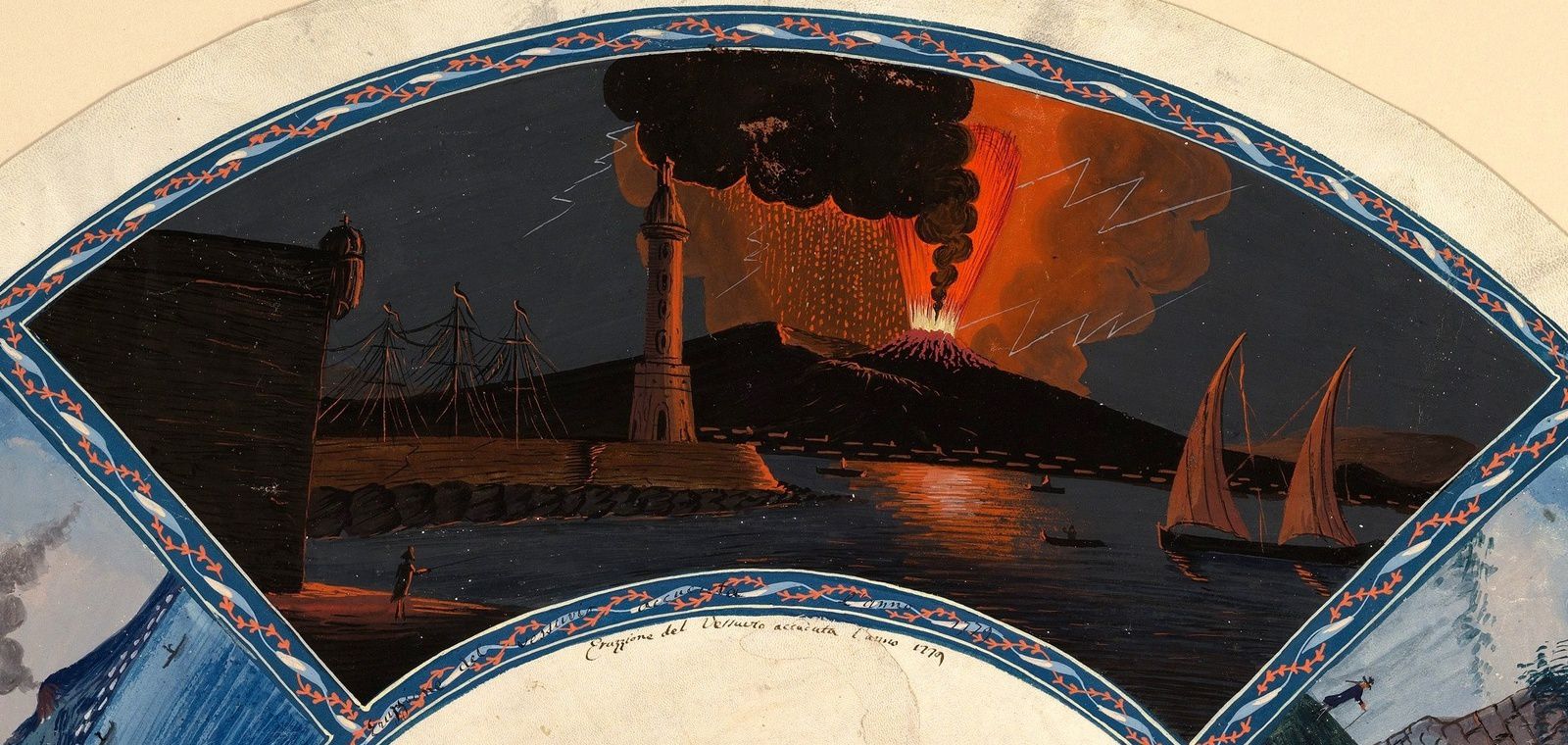 Watercolor on vellum illustrating a range / detail of the image above (one click to see full screen) - Vesuvius eruption in 1779 - anonymous writer - Harris Brisbane Dick Fund, 1938 / Metropolitan Museum of Art NY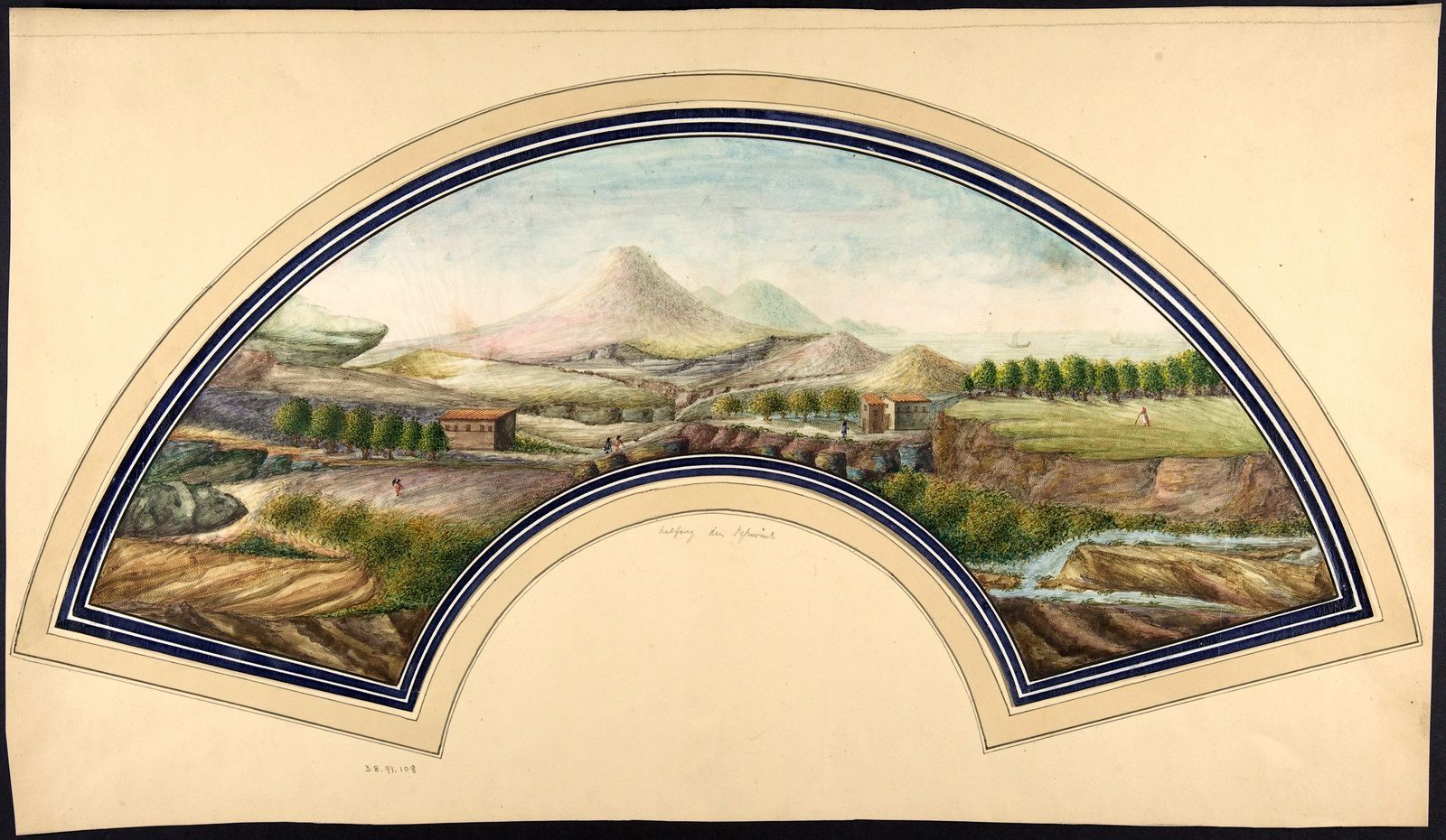 Watercolor on vellum illustrating a fan, with double ink framing - Landscape of countryside surrounding Vesuvius, with on the right the Bay of Naples - 19th century anonymous author - Harris Brisbane Dick Fund, 1938 / Metropolitan Museum of Art NY