Publié le par Bernard Duyck
In Etna, several aborted eruptive episodes marked the cone of the saddle of the southeast crater on May 13 and 14, 2017. They produced small strombolian explosions, masked by a poor visibility, and detonations.

Sources: Boris Behncke and Salvatore Lo Giudice.
Various drainages of the Fuego have undergone lahars in recent days, following the mobilization by the rains of deposits of volcanic origin.
Insivumeh reported on 13 May at 13.30 local time a "moderately hot" lahar, resembling a cement mixture, in the Santa Teresa barranca, 15 meters wide, leading to the Pantaleon River.
Other lahars are reported in the El Jute barranca.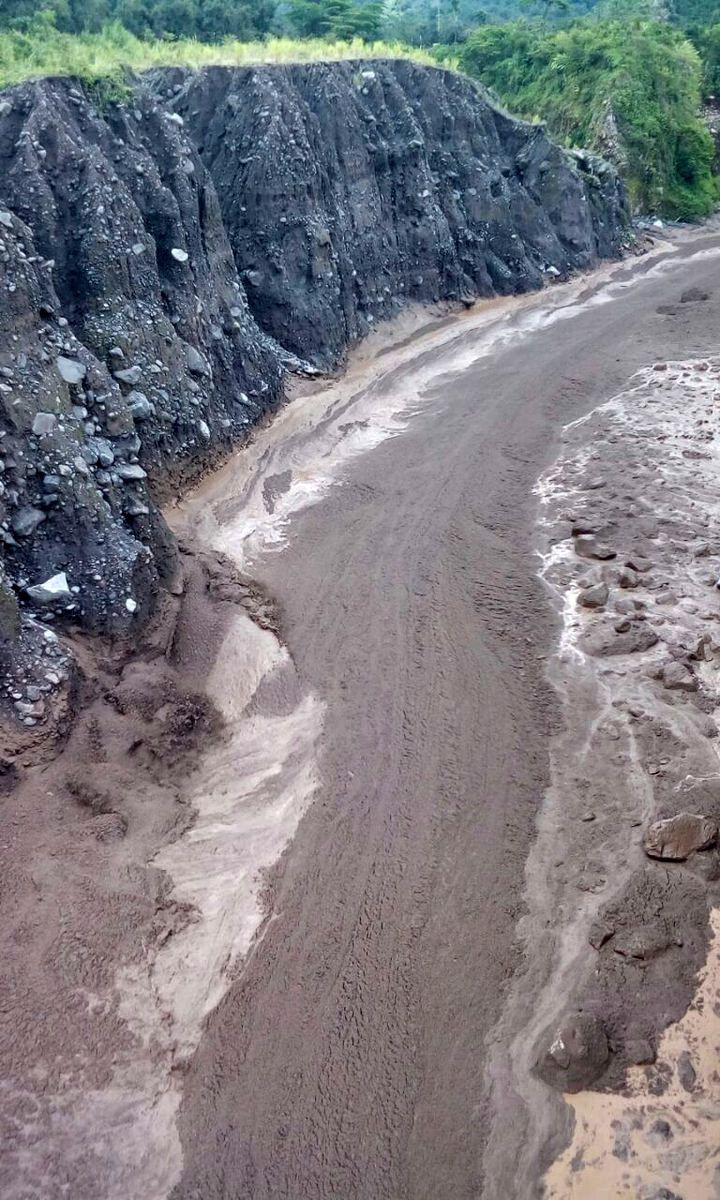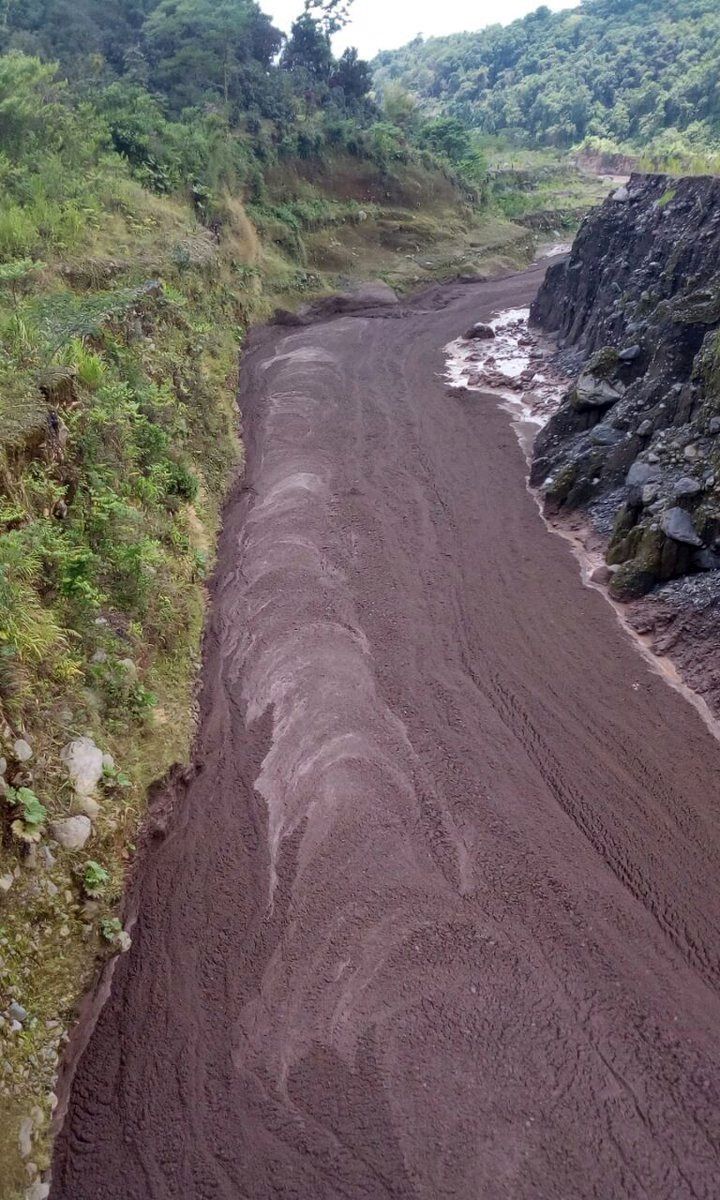 Lahar in the Canyon of Santa Teresa of the volcano Fuego caused by the rainy season in this region.- 13.05.2017 - photo D.De Leon Villeda Twitter
The heavy precipitation that is currently affecting Guatemala is mobilizing some recent deposits of pyroclastic flows. The importance of these in a barranca of the Fuego is illustrated by a picture of Joseph Anderson, almost completely obstructed in three months.
The Insivumeh also reports a moderate lahar in the Samala River, in relation to the Santiaguito volcano.

Sources: Insivumeh & Conred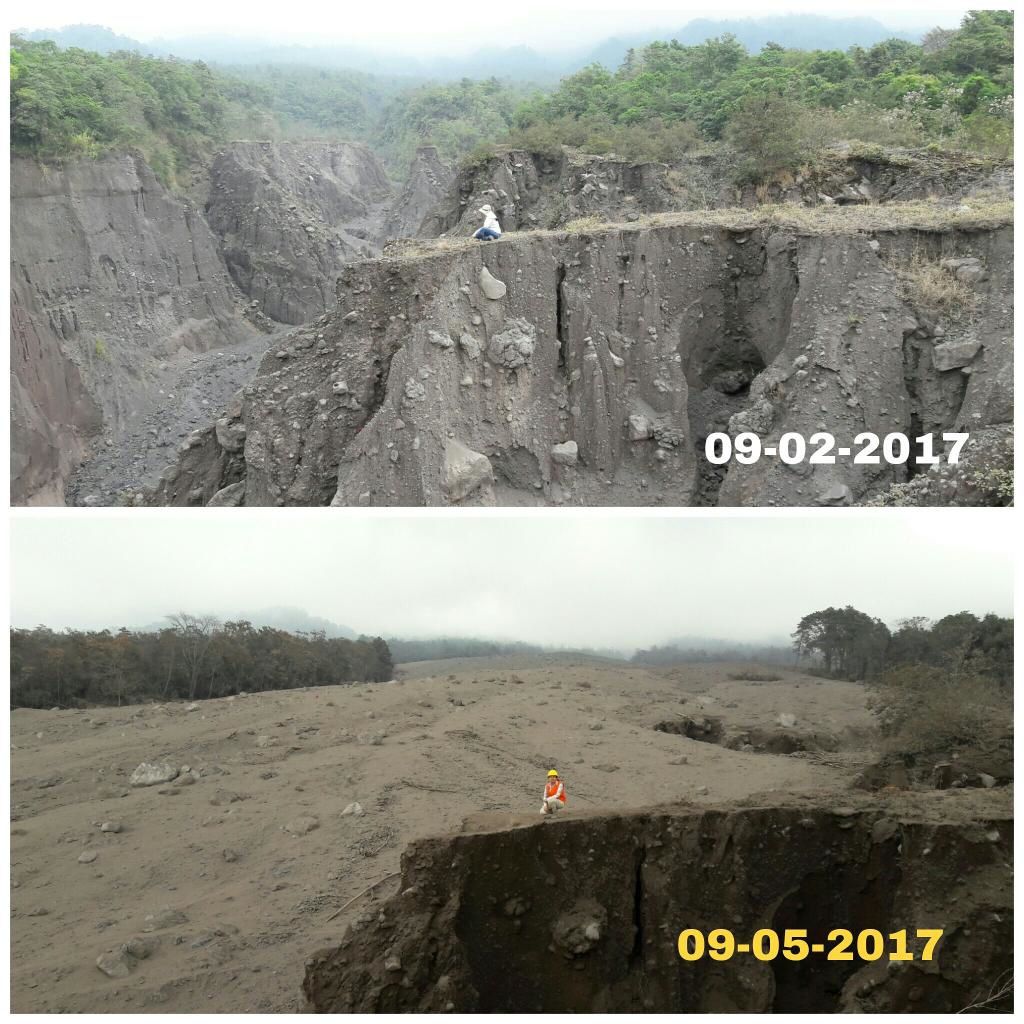 2017.05.09 - 02.09 Filling of a barranca with a pyroclastic flow of the Fuego - photo Joseph Anderson via Clima Guatemala.
The lava outlet on the pyroclastic cone of Nishinoshima has not changed, marked by a high temperature and a strong incandescence on the recent images.
The lava flow towards the south-west is still very active on 13 and 14 May 2017. It caused a coastal advance of about 50 meters.
The lava flow to the west, which has passed Koya beach, has ceased to move, and only appears on the satellite images as a light spot.

Source: Gravireyossy. Hatenablog, via Shérine France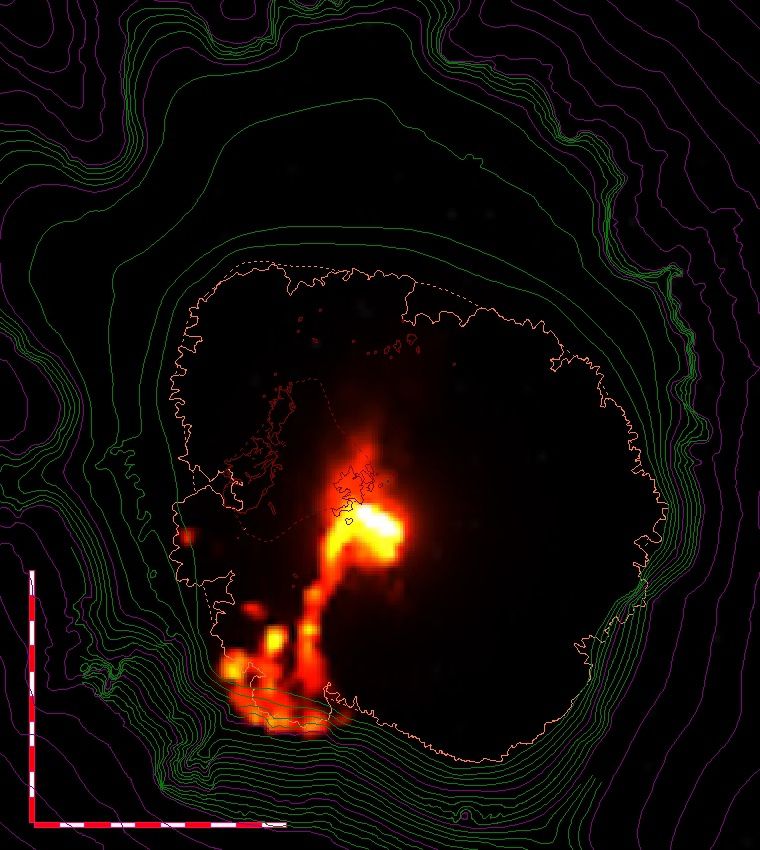 Nishinoshima - the SW lava flow is active, only a spot remains on the W flow - photo gravireyossy.hatenablog 13.05.2017
A new vent opened at the volcano La Soufrière in St. Lucia, in the Caribbean, about three weeks ago, according to the National Emergency Management Agency / Nemo.
The director of the Nemo says "there is no reason to worry about this new ventilation discovered in the system of La Soufrière" ... the volcano is not in pre-eruptive phase.
This is confirmed by the University of the West Indies' seismic research center, which states that this behavior is not unusual, some vents are blocked and emissions from the volcano pass through other vents.
The volcano of La Soufrière is described as the only Drive-in volcano in the world because of the bordering road. Its last eruption dates from the end of the 18th century.

Source: France-Antilles, via M.Calmels
Inside the Volcano in St. Lucia: It's the only one of its kind in the Caribbean - a full-fledged drive-in volcano.