Publié le par Bernard Duyck
In Poas, a continuous low-amplitude tremor is maintained, associated with a strong degassing, fed by subaquatic fumaroles of the acid lake, especially in its southeast sector.
On the morning of the 10th, the plume of gases and aerosols was maintained at a height of about 1,000 meters above the bottom of the crater, clearly visible from the surrounding cities. Small phreatic eruptions are still present, and under present conditions, other eruptions are expected.
The Ovsicori teams took advantage of the relative calm to make sampling and gas measurements in the plume using a drone. The drone was piloted by Alfredo Alan and analyzed by Dr. Maarten de Moor And Giulio Bini.
They also inspected the paths between the viewpoint and Lake Botos, noting more than 100 rock impacts ... an average of impact every 10m². These rocks land with a temperature of more than 100 ° C, causing small fires. Calculations are made, speed, height, trajectory, and energy, to evaluate the possible risks ... the National Park of Poas remains closed without mention of date of reopening.
In Turrialba, activity increased slightly, characterized by small explosions and passive emissions of ash.
Seismicity is marked by LP earthquakes, inflation is continuing, and sulfur dioxide measurements show rates of 1000 tons per day, with a high CO2 / SO2 ratio. The plume of gases, aerosols and ashes disperse south and west.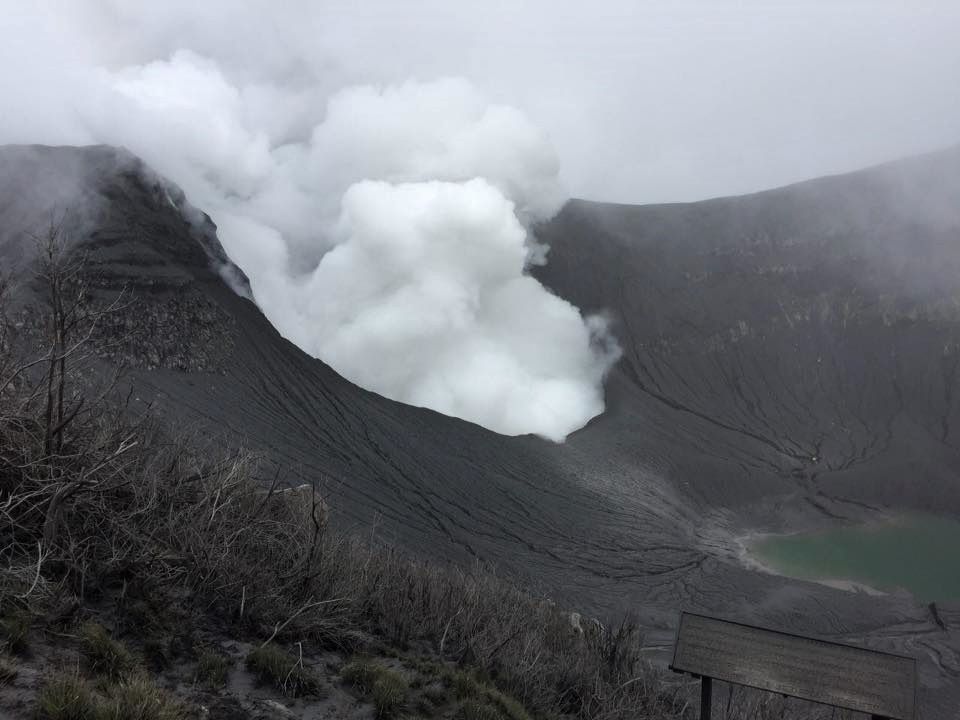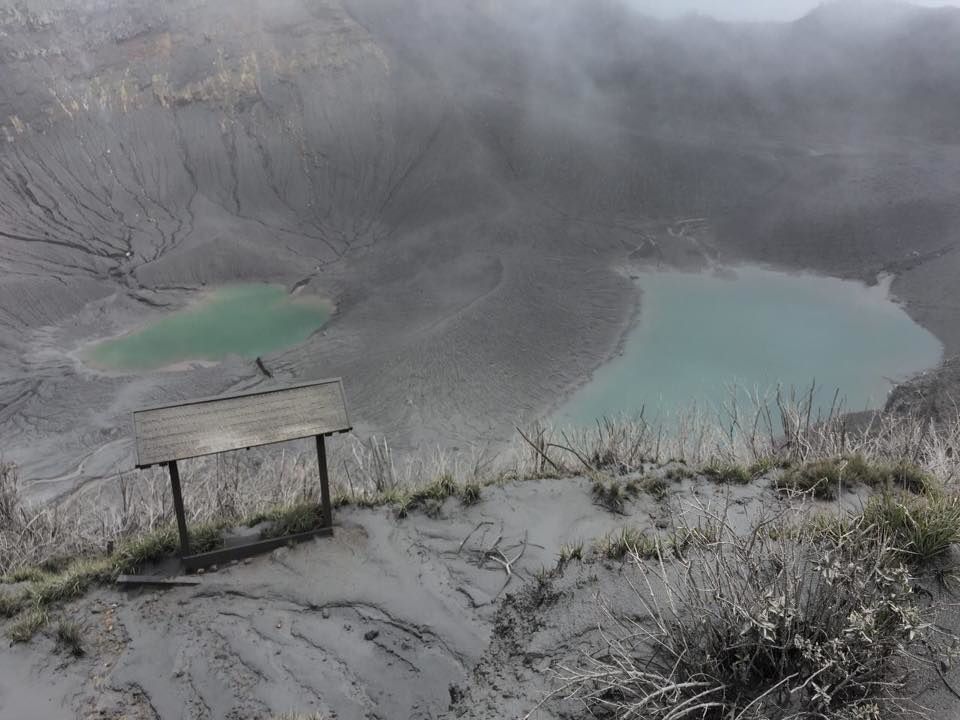 Turrialba - maintenance visit by the teams of the RSN on 11.05.2017: the crater is covered with ashes and two lagoons are visible - photos RSN
During maintenance work of the webcam, the teams of the RSN were able to observe two lagoons on the right of the active crater.
The Turrialba National Park is open, except for access to areas near the crater for safety reasons.

Sources: RSN, Ovsicori and The Costa Rica Star.
The POVI teams now issue regular activity reports from Villarica.

For the month of April 2017, the energy of the tremor and the strength of the strombolian explosions have notably decreased. However, on April 23 and 29, splashes of lava and lapilli (with diameters between 2 and 64 mm) were found on the edge of the crater.

Source: POVI / via Werner Keller.