Publié le par Bernard Duyck
In the past 24 hours, a series of discrete earthquakes of LP and VT type interspersed with low to moderate amplitude tremor episodes were recorded in Poas.
Continuous degassing marked the volcano, whose plume of gases and aerosols, reaching more than 1,000 meters, scattered to the south and south-east.
An odor of sulfur was seen in San Pedro de Poas on the night of May 8th.

Sources: Ovsicori & RSN
The Poas seen by Natty Nayeli, arriving at Bajos del Toro.
The activity of the various geothermal sites of the Reykjanes peninsula has been increasing in recent months.
The Gunnhuver site, at the southern tip of the peninsula, is showing the biggest activity ever.
Geophysicists claim that this increase in activity is not necessarily a sign of an imminent eruption ... but records seismic episodes off the coast of Reykjanes and at the opposite end of the Reykjanes volcanic belt indicate an increasing geological activity.

Source: Iceland Magazine - link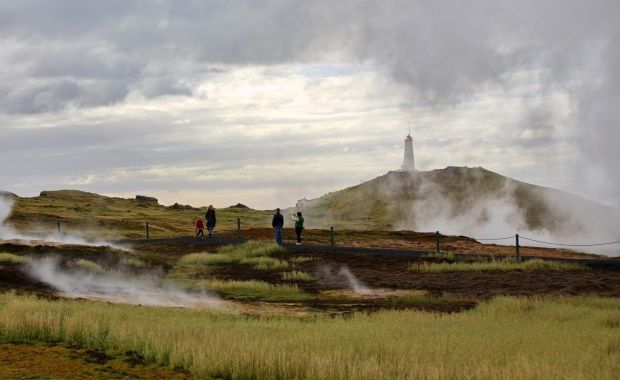 The Gunnuhver hot spring and the Reykjanesviti (lighthouse) at the southern tip of the peninsula. Photo Vilhelm Gunnarsson / IcelandMag
For visitors this spring, the opening of Volcano and Earthquake Museum on 1 June 2017 is to be announced in Hvolsvöllur, a small town close to three volcanic areas including Katla, Hekla and Eyjafjallajökull.
These three volcanoes will be visible from the panoramic platform, one of the center's musts.
The interior will detail the different eruptions of the last century, and the corresponding geology ... including a representation of the mantellic panache present under the country, 12 meters high, what to make well understand its power.
Passing through an artificial cloud, to experience a trip in a cloud of volcanic ash, visitors will reach a corridor illustrating the manifestations associated with magma, from the pool of bubbling mud to the geyser. An auditorium will project HD images of eruptions.

Provided by: The Guardian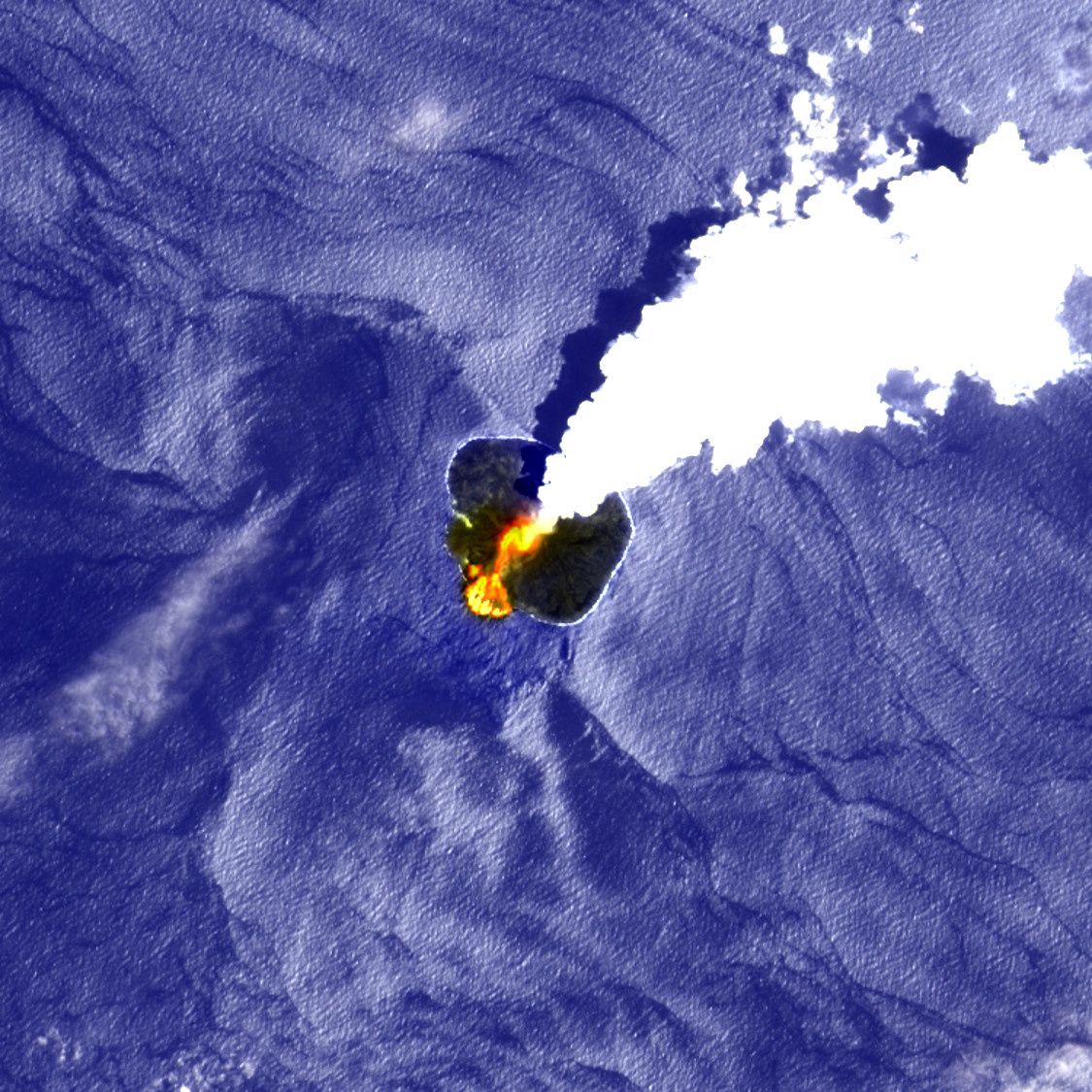 Nishinoshima - image Landsat 8 in IR / B 7 red, B 6 green, B 10 negative / blue coloring, background B 8. - 09.05.2017 via Hatenablog
Photos taken by the Landsat 8 / Earth Explorer satellite USGS on May 9, 2017 detail the activity of Nishinoshima.
The lava flow in the direction of the south-west coast is always active and has modified the coastline. It is located on the edge of the southern plateau of the old island, facing a steepness that stops it ... in the future, a difficult balance between the volumes of lava arriving and the collapses due to the slope will have to come true.
The plume prevents the vision of the evolution of the central pyroclastic cone.

Source: Hatenablog, via Shérine France.