Publié le par Bernard Duyck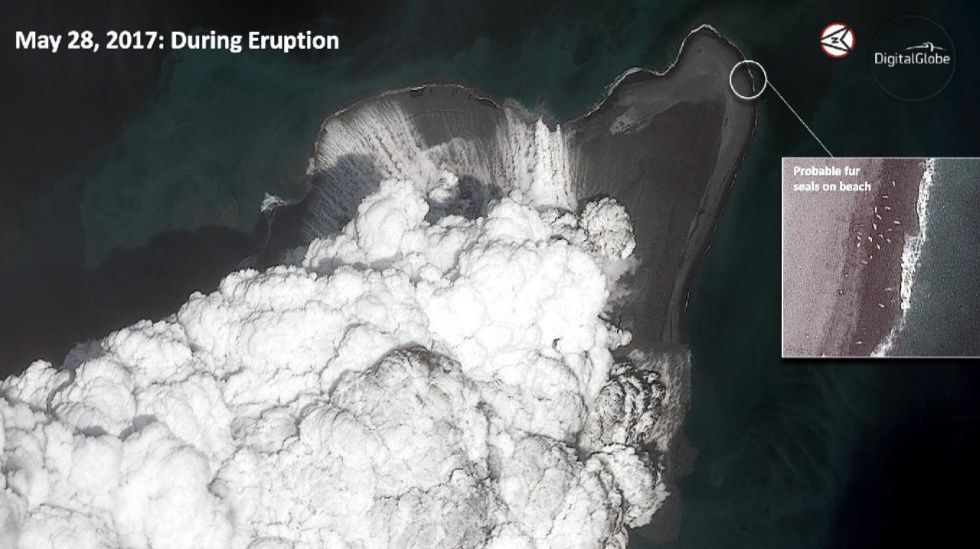 Bogoslof - during the eruption of May 28, 2017, with presence of fur seals - photo Courtesy of Digital Globe
Back on the eruption of May 28, 2017 at Bogoslof, with images published by Digital Globe (DigitalGlobe is a US company specialized in space imagery and an operator of Earth observation satellites).
They show us that life is still possible on this volcanic hell, with a possible presence of fur seals on the southern tip of the island before, during and after the eruption.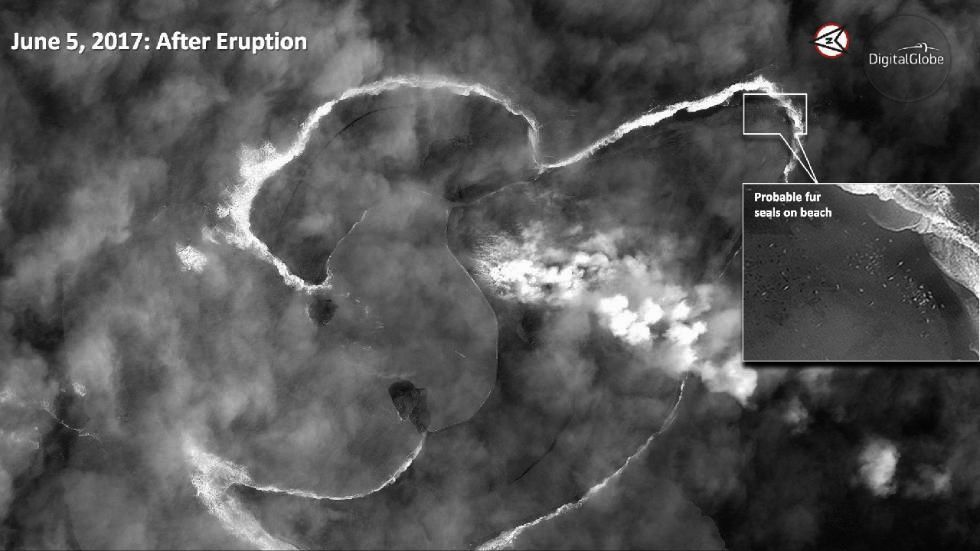 Bogoslof on June 5, 2017, after the strong eruption - the colony of fur seals is still present - photo Courtesy of Digital Globe
Digital Globe also provides a photo that captures the morphological changes between May 11 and June 5.
This is complemented by a radar image of the Italian Space Agency, via AVO-USGS, showing the appearance of the new dome on 8 June 2017. - (COSMO Skymed Synthetic Aperture Radar)

Sources: Digital Globe & AVO-USGS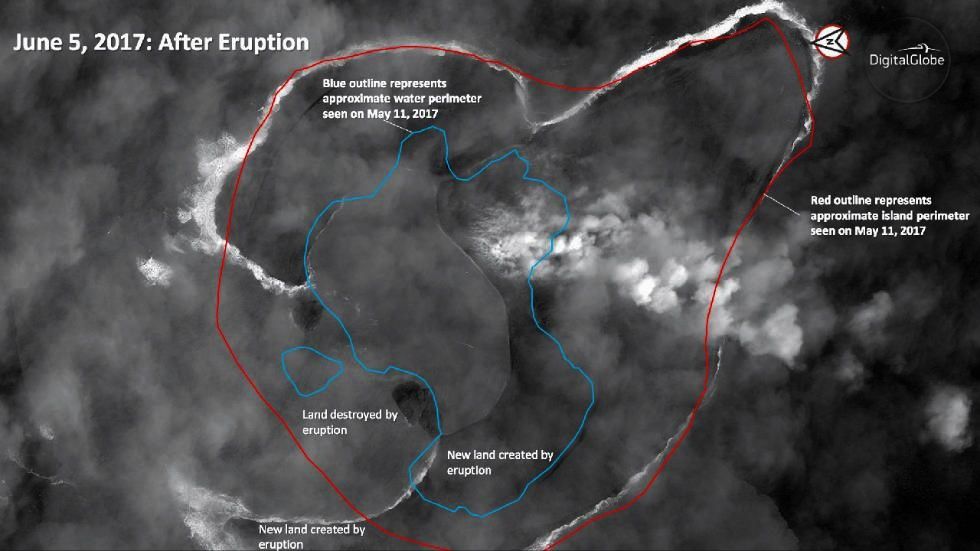 Bogoslof - morphological changes before June 11th and after the eruption, June 5th - photo Courtesy of Digital Globe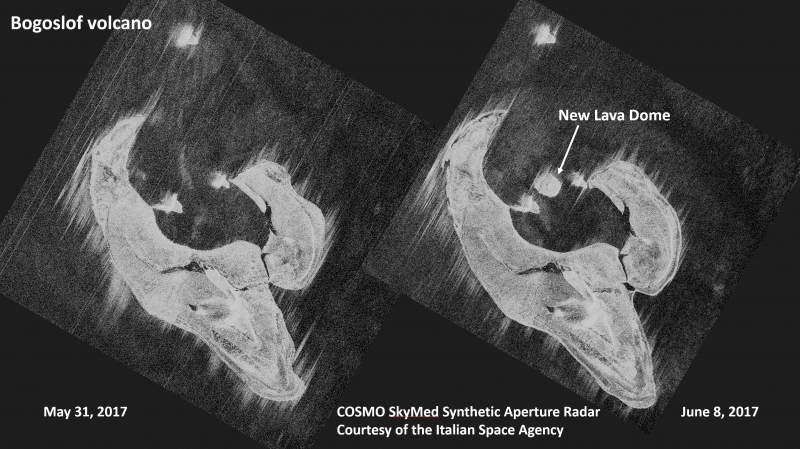 Bogoslof - comparative radar images showing the appearance of the new dome on June 8, 2017 - Images Italian Space Agency, via AVO-USGS
The site Volcanodiscovery communicates us the activity of Stromboli this 9 of June.
Activity has declined somewhat in recent days, and remains at a moderate to high level. On 8 June in the evening, the five active vents in the previous weeks were active.
In the eastern crater zone : N2 has vertical eruptions every 2 to 10 minutes, between 100-150 m high, up to 200 meters sometime, with projections of bombs in the crater. This activity is occupied in building a new cone. Between the strombolian explosions, strong incandescence and spattering are observed.
The N1 vent produces ash-rich eruptions about every half hour.

The center-west crater zone : three vents (S1, S2, C) are located in a pit with almost vertical walls. S1 shows a more vigorous activity at 30-40 minutes intervals, with strombolian explosions over 150-200 m. The other two vents emit incandescent fragments by puffing every half hour at one hour. The three vents present incandescence and occasional spattering. Vents S1 and C often have noisy gas emissions, with aircraft turbine sounds.

Source: Volcanodiscovery.