Publié le par Bernard Duyck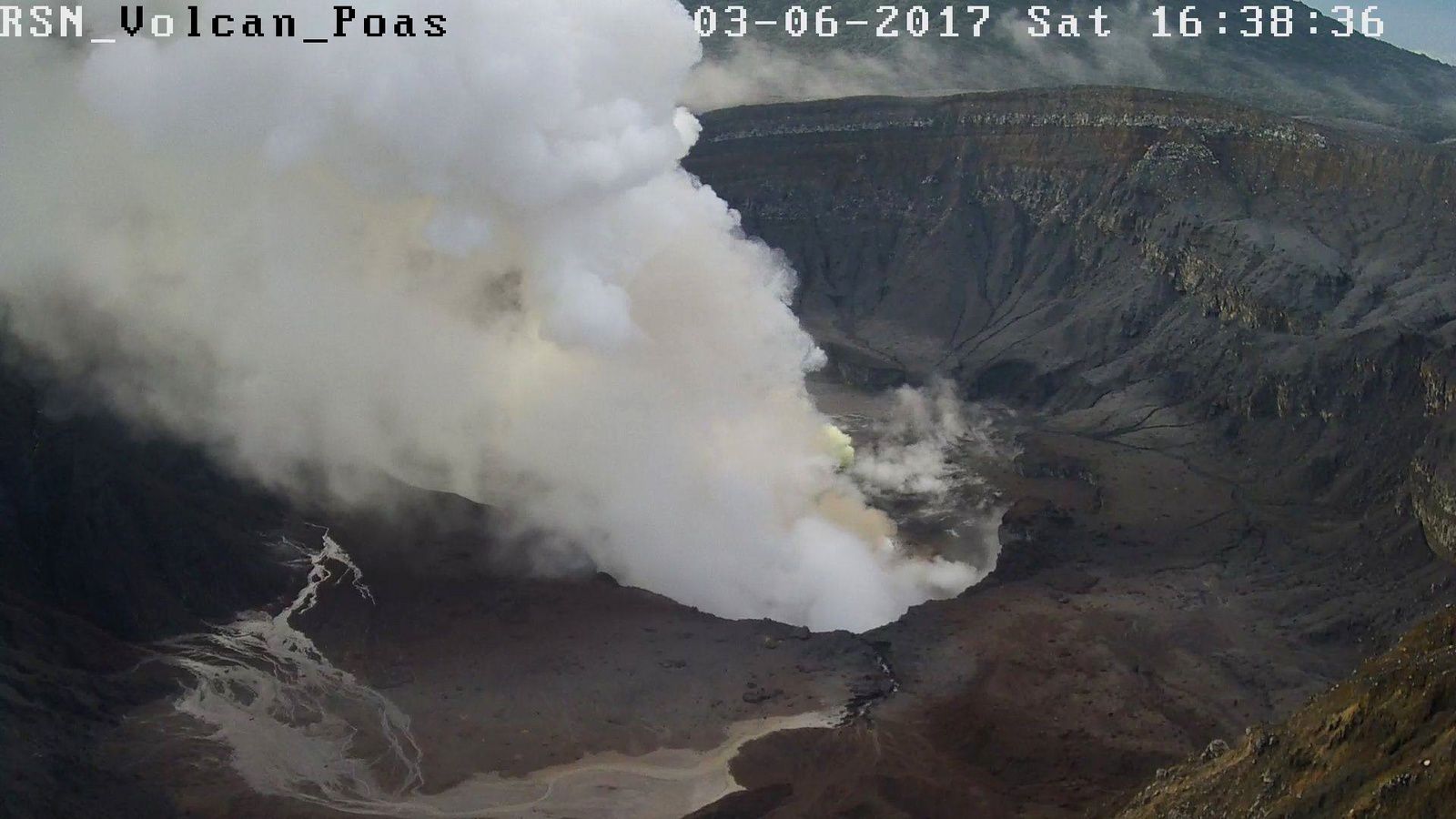 Poas - gas and steam plume emanating from where acid lake was present - webcam RSN 03.06.2017 / 16h38
In Poas, the eruption, begun on June 2, continued into the early hours of the morning of the 3rd, followed during the day by the emission, at the level of the new pyroclastic structure set up in recent weeks in the sector of the ancient dome, of a plume of gas and steam, with a small component of ashes.
The drop of the acid lake shows many fumaroles at the bottom of it, with a point of emission centered with a plume stained with yellow by sulfur; The gas emissions are directly into the atmosphere, which will degrade the atmosphere according to the current wind direction in a large east sector.
The seismicity includes LP and VT earthquakes, without a tremor.
The strong cloudiness did not allow to visualize the activity by the webcams this 4 of June.

Sources: Ovsicori & RSN
The Fifth Eruption 2017 of Fuego began Monday, June 5 at 3:30 pm. It is characterized by strombolian explosions, moderate to strong, generating a sustained ash plume, rising to more than 6,000 meters asl. A lava fountain rises between 300 and 500 m. above the crater. A lava flow 300-500 meters long is reported in the Santa Teresa barranca, as well as a moderate pyroclastic flow. Another flow affects the barranca Ceniza
Ash falls are reported on Morelia, San Pedro Yepocapa, Santa Sofía, Panimache, El Porvenir and Sangre de Cristo.

Sources: Insivumeh & Conred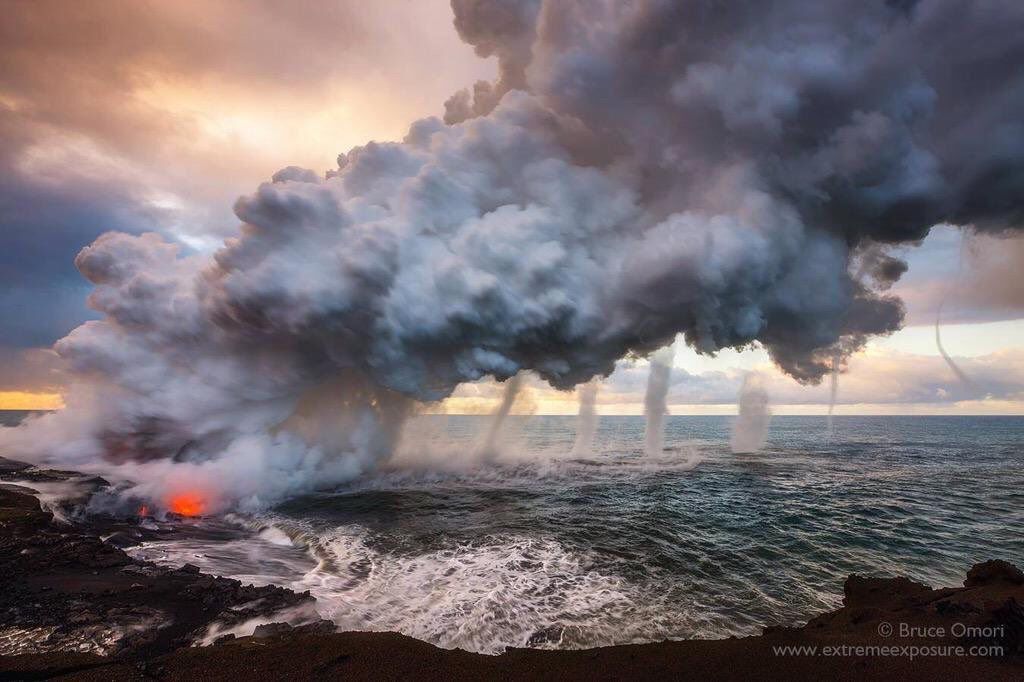 Kilauea - the heat of the 61g lava flow spawned six water vortices - photo Bruce Omori / extreme exposures
In Kilauea, the 61 g casting remains active and the sea entrance to Kamokuna has generated six simultaneous sea vortices, a rare phenomenon captured by photographer Bruce Omori (2013), due to its intense heat.
Field observations by members of the observatory show that the lava delta continues to grow and now reaches 13,000 m². A solid lava ramp extends from the exit of the tube, located high up on the cliff, to the delta, whose leading edge is about 100 meters from the exit of the lava tube.

Sources: HVO-USGS & Bruce Omori
In the Marapi, in addition to the three explosions reported yesterday, activity continued during this Sunday; the seismic signals indicate a total of 19 episodes detected by the Bukintinggi Observatory.
The ashes of the explosions affected four districts, Batipuh, Pariangan, Sungai Tarab and Salimpaung, not affecting the daily activity of the premises.

Source: Indonesian press
Marapi - explosion of 04.06.2017 / 10:31 WIB - Video by Apri Nanda, a little heckled given the proximity.