Publié le par Bernard Duyck
A spring flood caused by the river Þverá in southern Iceland in 2003 exposed hundreds of birches, buried for centuries under layers of volcanic sediments.
This forest, named Drumbabót, would have been annihilated by a massive glacial breakup caused by an eruption of the Katla volcano.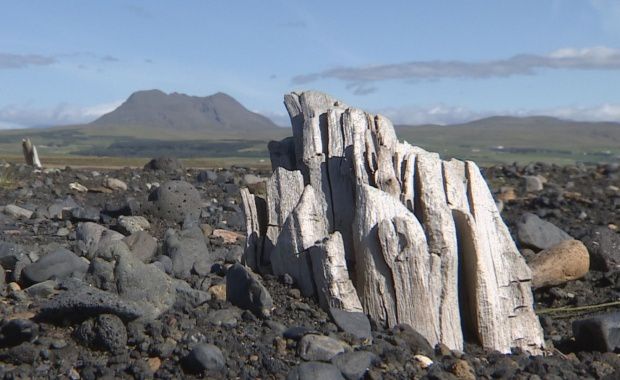 Some of the birches found in the prehistoric forest of Drumbabót are 30 cm wide, indicating that Iceland had a prosperous forest cover before the arrival of the human settlers. Photo / Stöð 2
The discovery of strains of birch, some of which measure about 30 cm. of diameter allowed to specify the dating of a great eruption of the Katla. The technique of dendrochronology, practiced by international researchers, including those of the Icelandic Forest Service, dated this eruption in the year 822-823, decades before Ingólfur Arnarson, the first settler, was supposed to have arrived on the island .

Drumbabót is a proof that Iceland was covered by a prosperous forest before the arrival of the settlers in the 9th century, as claimed by the Íslendingabók, the Ari Thorgilsson's (Ari the Wise) Icelandic Book, dated 12 Century, according to the local station of TV Stöð 2. The first settlers reportedly devastated the forest covering Iceland in "pre-historic" times.
Iceland is now practically devoid of forest, despite concerted efforts to plant trees in some areas.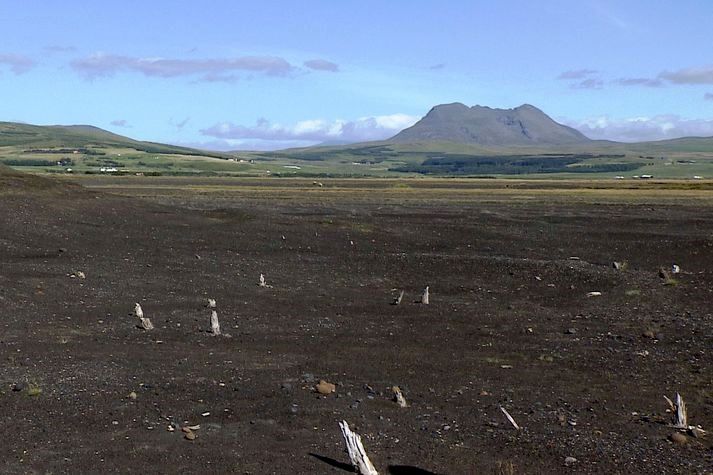 Drumbabót - remains of an ancient forest updated 14 years ago by a flood - photo STÖÐ 2 / EINAR ÁRNASON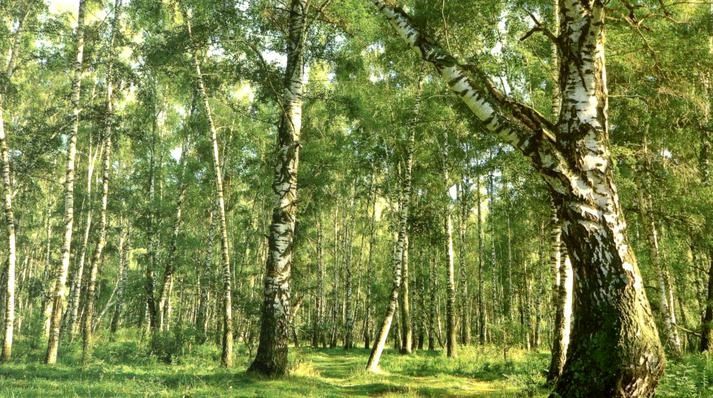 Drumbabót - Birch forest, as imagined by scientists in the 9th century before the human settlement in Iceland - Photo The Soil Conservation Service of Iceland.
Sources:
- Iceland Magazine - Scientists precisely date catastrophic eruption through a prehistoric Icelandic forest - link
- Geology - Multi-proxy dating of Iceland's major pre-settlement Katla eruption to 822-823 CE - link
- Ari Thorgilsson - The Icelandic Book - link
- Íslendingabók - Fototypisk gengivelse - link