Publié le par Bernard Duyck
At Piton de La Fournaise, the eruption begun on July 14 at 00:50 local time continues. After an increase in its intensity during the night of July 15th to 16th, the volcanic tremor (indicator of surface eruptive intensity) has been held on July 16 at a constant level since 8h local time (4h UTC)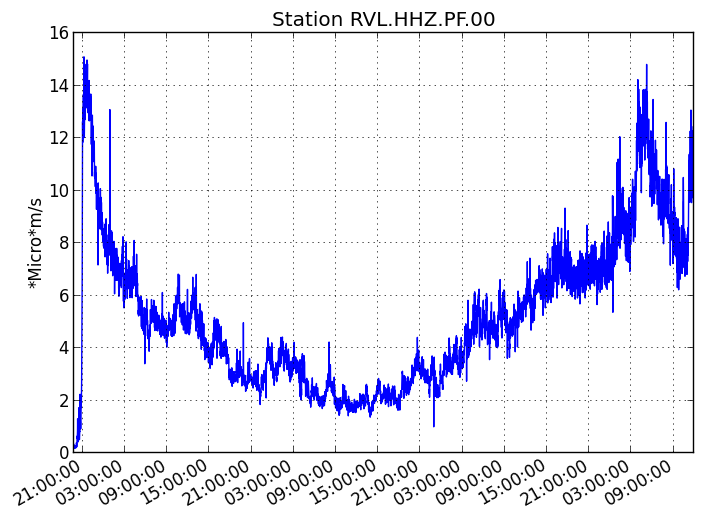 Piton de La Fournaise - Evolution of the RSAM (volcanic tremor and eruption intensity indicator) between 00:00 (20h UTC) on July 14th and 16h00 (10h UTC) on July 17th on the seismic station of RVL, located on the southern flank of the volcano. (© OVPF / IPGP)

Piton de La Fournaise - pictures of the eruptive site from the Piton de Bert on 17 July 2017 (IRT / OVPF images). In white the border of the cone at 7:51 (local time), in red the border of the cone at 14:31 (local time). (© OVPF / IPGP)
On July 17th, the intensity of the volcanic tremor (indicator of surface eruptive intensity) decreased between 7h and 13h local time (3h-9h UTC) before experiencing again phases of major fluctuations.
These variations in the intensity of the tremor are conventionally recorded during the first days of eruption of the Piton de la Fournaise and correspond to the formation of the eruptive cone at a single point. This eruptive cone undergoes phases of construction and wall collapses which modify its morphology and the pressure at its center, explaining these variations of the tremor.

An earthquake was recorded on yesterday's day near Piton Crac on the eastern flank of the volcano. A slight deflation (deflation) is observed at the top of the terminal cone.
Estimations carried out using satellite methods via the HOTVOLC platform (OPGC - Clermont Ferrand) report minimum flows similar to those of the previous day in the order of 1 to 3 m3 / s.

The eruption does not weaken!

Source: OVPF & photos of our friend Thierry Sluys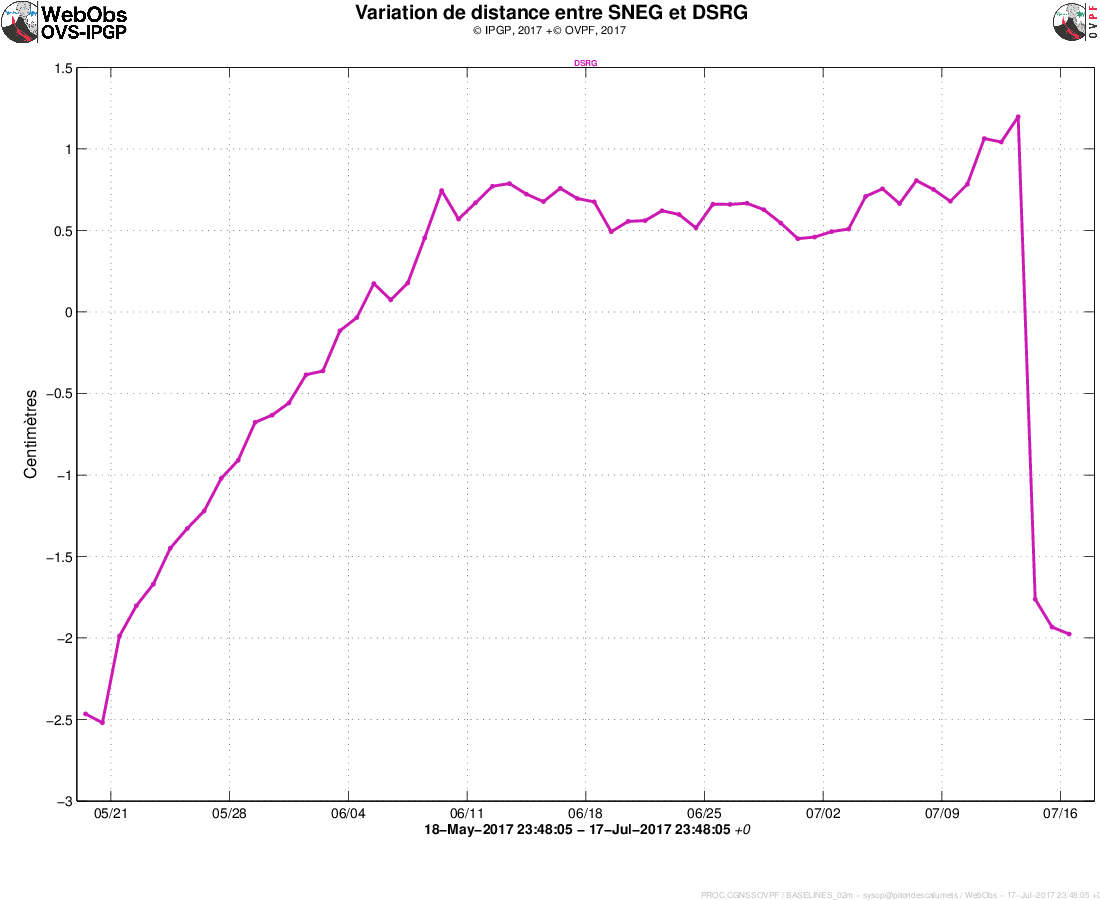 Piton de La Fournaise - Illustration of the top deformation over 2 months. Here is shown a baseline (variation of distance between two GPS receivers) crossing the Dolomieu crater (see location). A rise is synonymous with elongation and therefore swelling of the volcano; Conversely, a decrease is synonymous with contraction and therefore with deflation of the volcano. The possible periods, colored in light pink, correspond to eruptions. - (© OVPF / IPGP)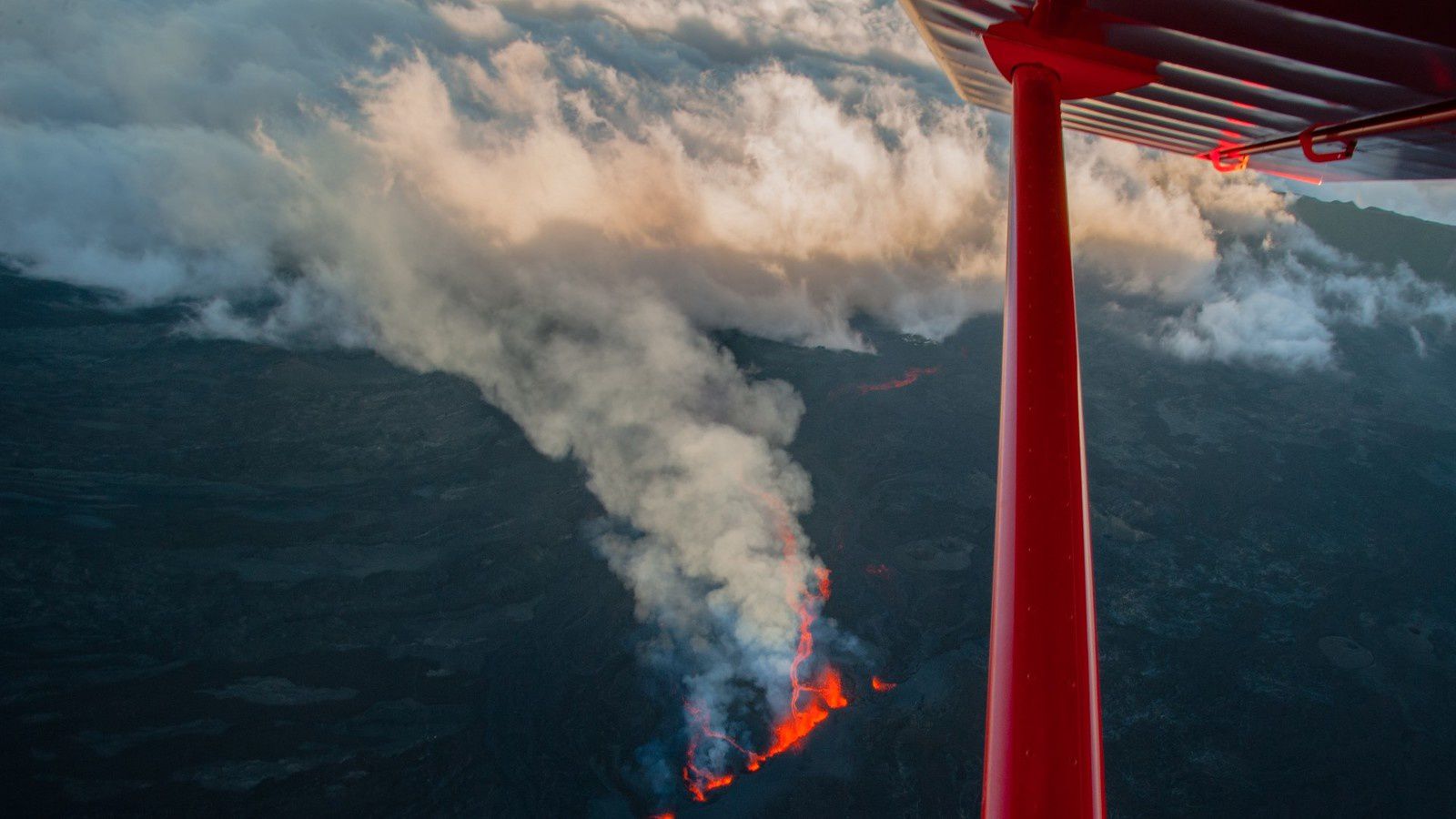 Piton de La Fournaise - the eruptive fissure on July 14, 2017 - photo © Thierry Sluys / Planetair974
When the new Tanzanian Geopark Nnorongoro-Lengai is created, will the volcano of the gods erupt?

This new Geopark will cover an area of ​​12,000 km², and will contain rocky hills, underground cavities, lakes, hominid discovery sites and the active volcano Ol Doinyo Lengai.
Different from national parks, geoparks are supposed to constitute a unified geographical area that deals with the protection and use of the geological heritage in a sustainable way, while at the same time promoting the social and economic welfare of people residing in the Park.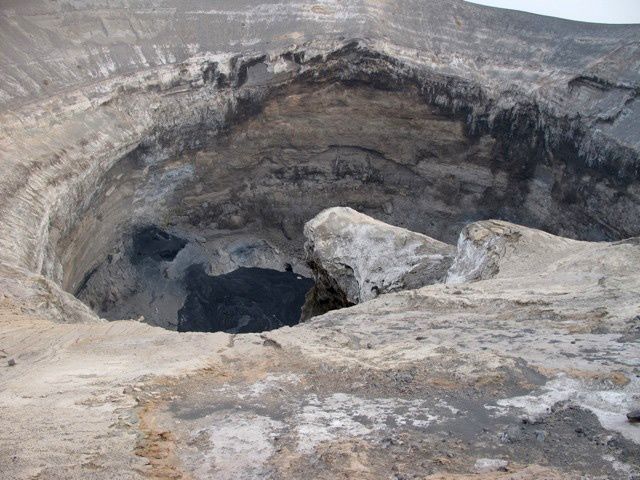 Ol Doinyo Lengai - black lava lake at the bottom of the active crater on 22.06.2011 - photo Courtesy of Hans Schabel; From Belton (2012) / GVP
Sarah Stamps, a geophysicist at Virginia Tech, recently led a team of local and international researchers who installed five positioning sensors around Ol Doinyo Lengai ... and apparently they are sending signals suggesting impending volcanic activity.
Academics point out that the mountain could break out in a few weeks and therefore necessary steps need to be taken (National Geographic article). However, residents of the village of Enkaresero, located at the foot of Lengai, say it is too early to leave the country.
"We have lived here for centuries," said Mepukoli Ole Melita. "And when the volcano is ripe, people here, including our cattle, can say it !"
Sources:
- National Geographic - "Mountain of God" volcano preparing to erupt - link
- XinhuaNet - Tanzania 's first geopark open with exploding volcano - link