Publié le par Bernard Duyck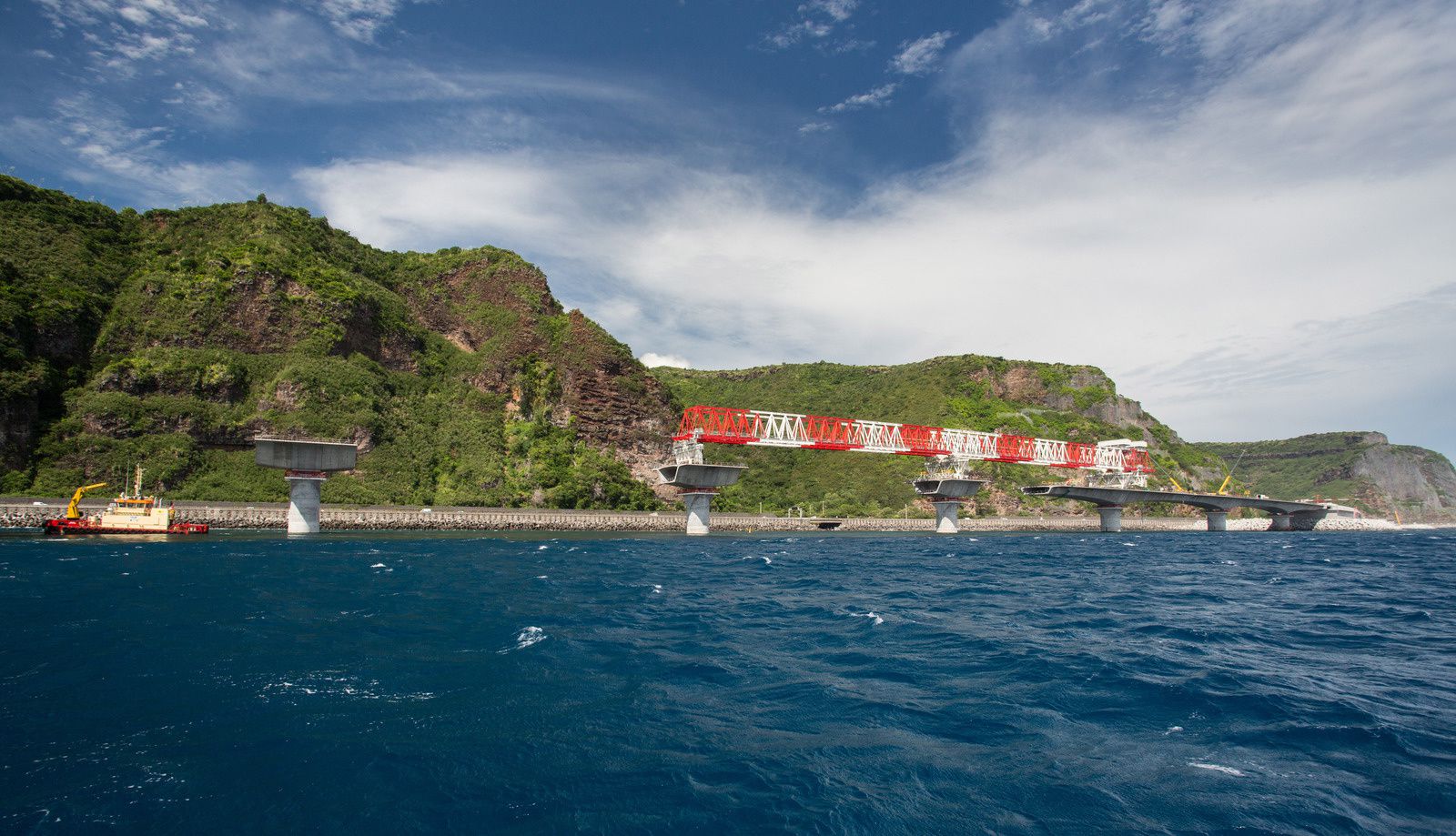 Justification for the construction of the Nouvelle Route du Littoral, the sometimes deadly landslides of the planéze in the north of the island - a click to enlarge - doc. Reunion Region
Particularly visible and accessible along the western coast, caused by torrential erosion, the planèzes are basaltic plateaux with little inclination and vaguely triangular shape, limited by valleys converging towards the upstream.
The most imposing along the coastal road between St Denis and Possession, where in some places they exceed 200 meters of elevation.
The Planèze du Grand Bénare, near the St Paul Marine Cemetery, shelters at the base of the almost vertical escarpment a grotto called "Cave of the First French", first residence of the migrants of 1663 ... no historical document nor archaeological discovery Does not, however, give credence to this hypothesis.
Lower cliffs, intersecting the terminations of the Piton des Neiges flows along the coastline, follow the coast to the south and St Louis: to Cap La Houssaye, to the Pointe des trois bassins, to La Pointe au sel.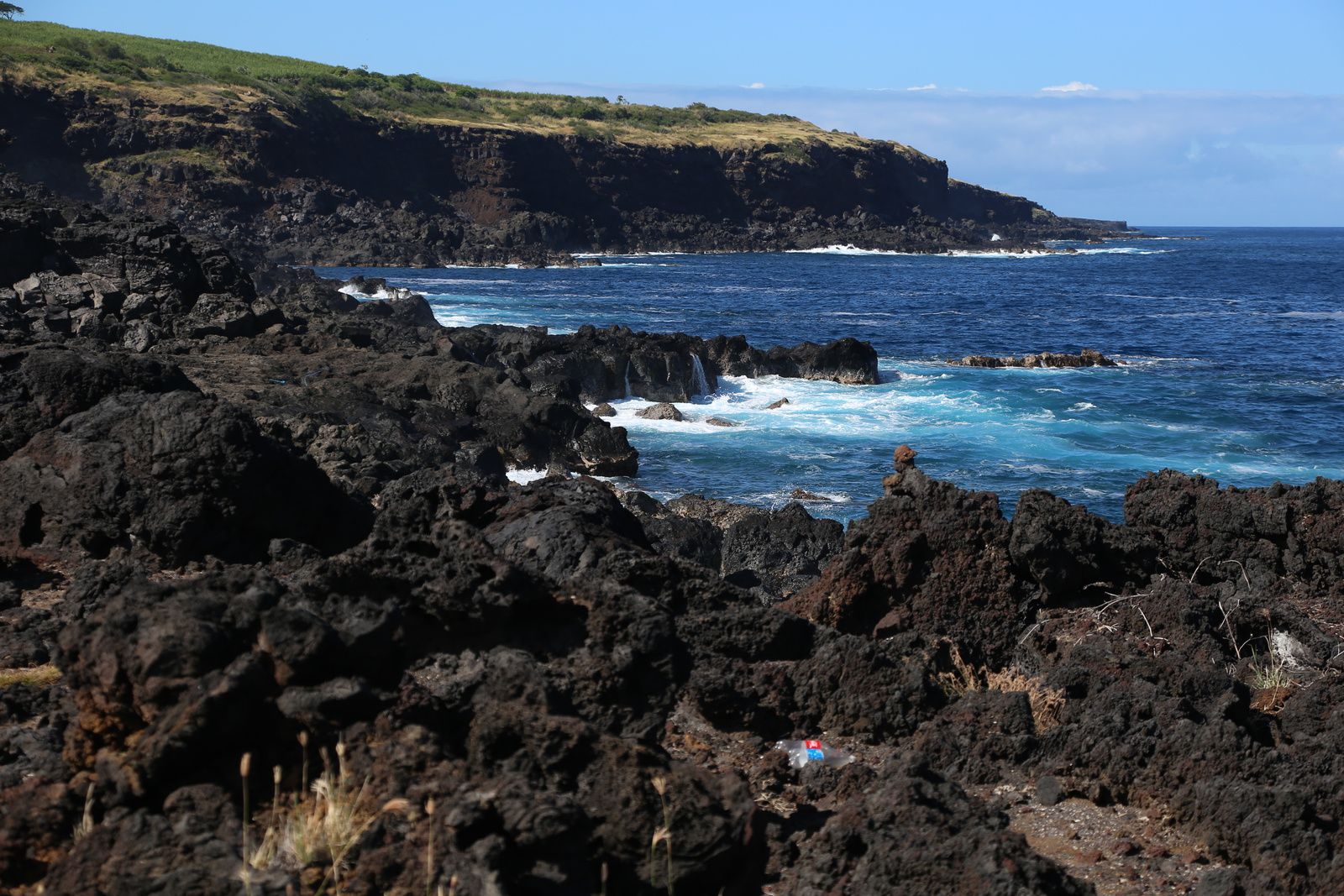 Pointe au sel - lava flow of the Piton des Neiges eroded by the ocean - photo © Bernard Duyck / june 2017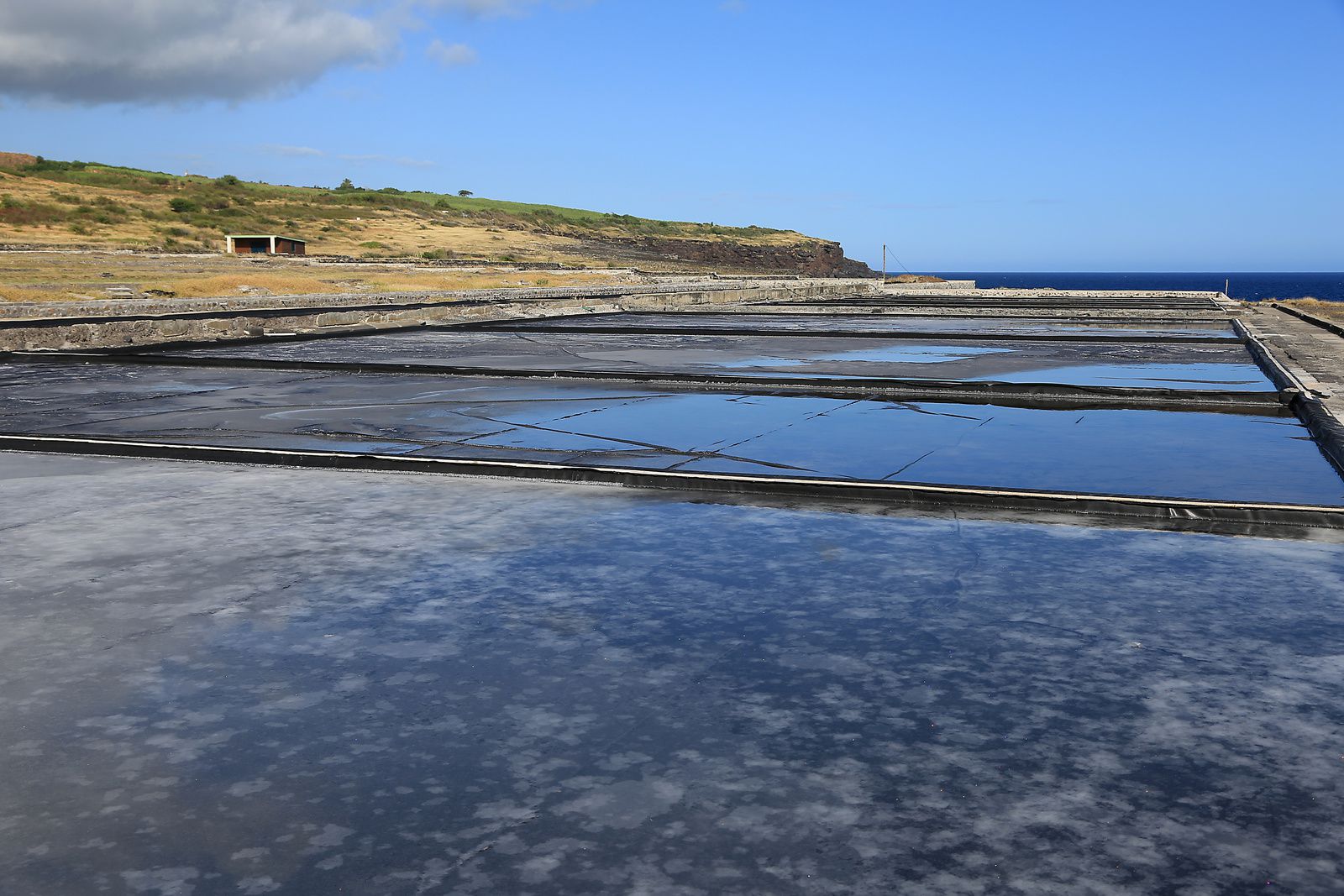 Pointe au sel - a succession of twenty-three stepped basins, of basalt stone, covered in clay, almost all empty, covering an area of ​​two hectares; Production stopped after the war - photo © Bernard Duyck / june 2017
A particular formation, the Souffleur , a blowhole : the sea is engulfed in a submarine cave, formed in a lava flow, and terminated by a small opening upwards ... the air present in this cave is put under pressure and escapes through the opening carrying a multitude of drops of water.
The Swallow hole of the Etang-Salé: This lava promontory is intersected by a long natural corridor in which the waters of the Indian Ocean are engulfed up and then smash against the basalt wall.
This accident maker site is protected by a wooden barrier newly installed in 2016 ... which does not dissuade suicidal.
A beach of black sand to olivine, length of 1.5 km, completes the decidedly volcanic decoration.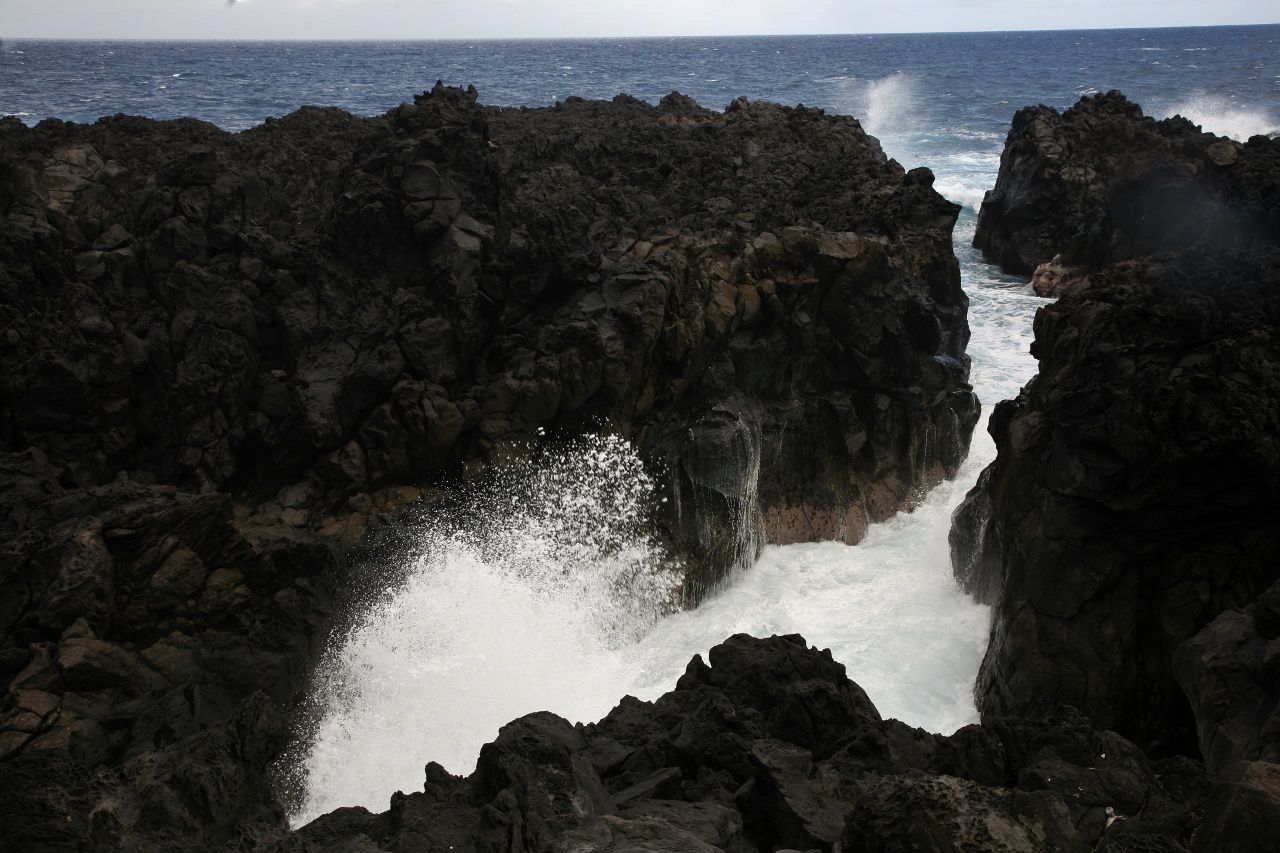 The  Swallow hole of the Etang-Salé: the battle of the water and the lava - photo © Bernard Duyck / June 2017
Sources:
- A selection of geomorphosites in the island of La Réunion according to morphodynamic criteria - by Dominique Seller
- BRGM: Geological knowledge of Reunion Island - the genesis of landscapes, the result of a long geological history
- BRGM: Geological knowledge of Reunion Island - rocks