Publié le par Bernard Duyck
Poas emissions have resumed in the last few days.
On 24 August, starting at 9:20 am, a changing color plume rose 700 meters above the crater, dispersing towards a western sector. The eruption continued at around 11 am.
From 17:47 local, a new eruption propelled an eruptive column at 1,000 meters above the crater.

During the morning of August 25th, the webcam images show three distinct mouths in the main crater, characterized by different behaviors: B-mouth, emitting the most, characterized by a gas plume containing water vapor ; The D / borbollon vent was characterized by bluish magma gas emissions, reaching over 300 ° C. ; Many fumaroles are visible in the crater.
The plumes disperse south and southwest.

Sources: Ovsicori and RSN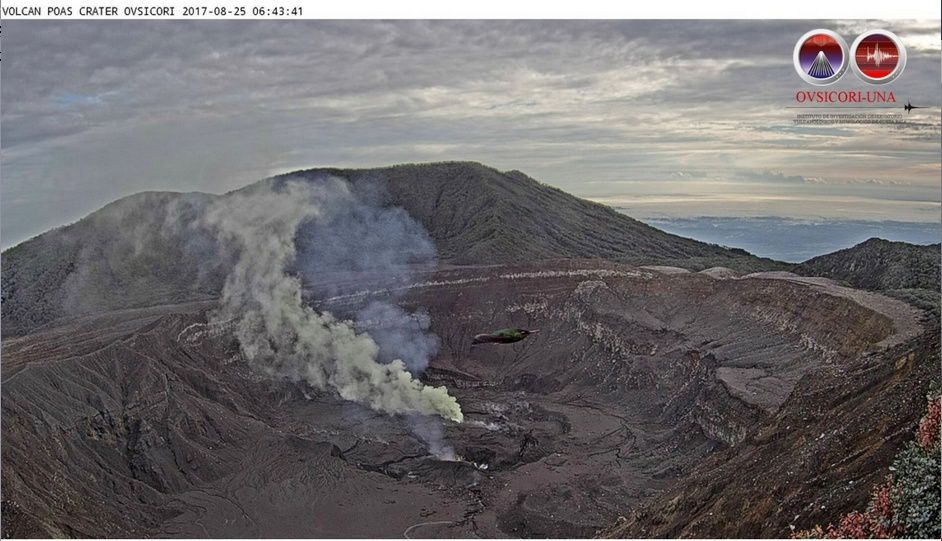 Poas - different plumes from 25.08.2017 / 6h43 - in the center of the picture, a hummingbird passes in front of the webcam - webcam Ovsicori
A special technical report on the activity of Colima was issued by the University of Colima on 25 August.
From 5am. local time, seismicity increased, and a small explosion observed. It was followed by other explosos of low intensity, with seismicity characterized by LP and HF events.
Nebulosity prevents observation of the summit, but it is probable that a new increase of the dome has begun.
This increase in activity was preceded by observations of high frequency / HF earthquakes two weeks ago, some of which were located under the crater and in the vicinity of the volcano.

Source: RESCO-CUEIV-Faculty of Ciencias Universidad de Colima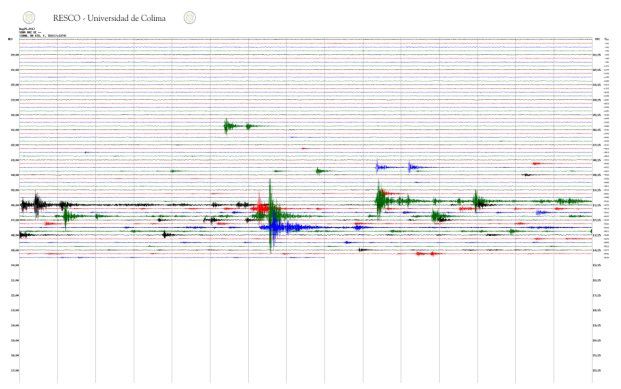 Colima - Seismogram of 25.08.2017 of the station SOMA to 1.7 km of the crater - Doc. RESCO-CUEIV-Faculty of Ciencias Universidad de Colima
At Bogoslof, a lava dome was formed within the inner lake west of the 1992 lake. It was observed on 18 August, and expanded from 20-22 August to a diameter of 160 meters. A high surface temperature was measured and some plumes, mainly composed of steam, were occasionally observed.
On 22 August, two small explosions were recorded by the infrasonic system at around 12:10 UTC.
The aviation code remains in orange.

Source: AVO weekly report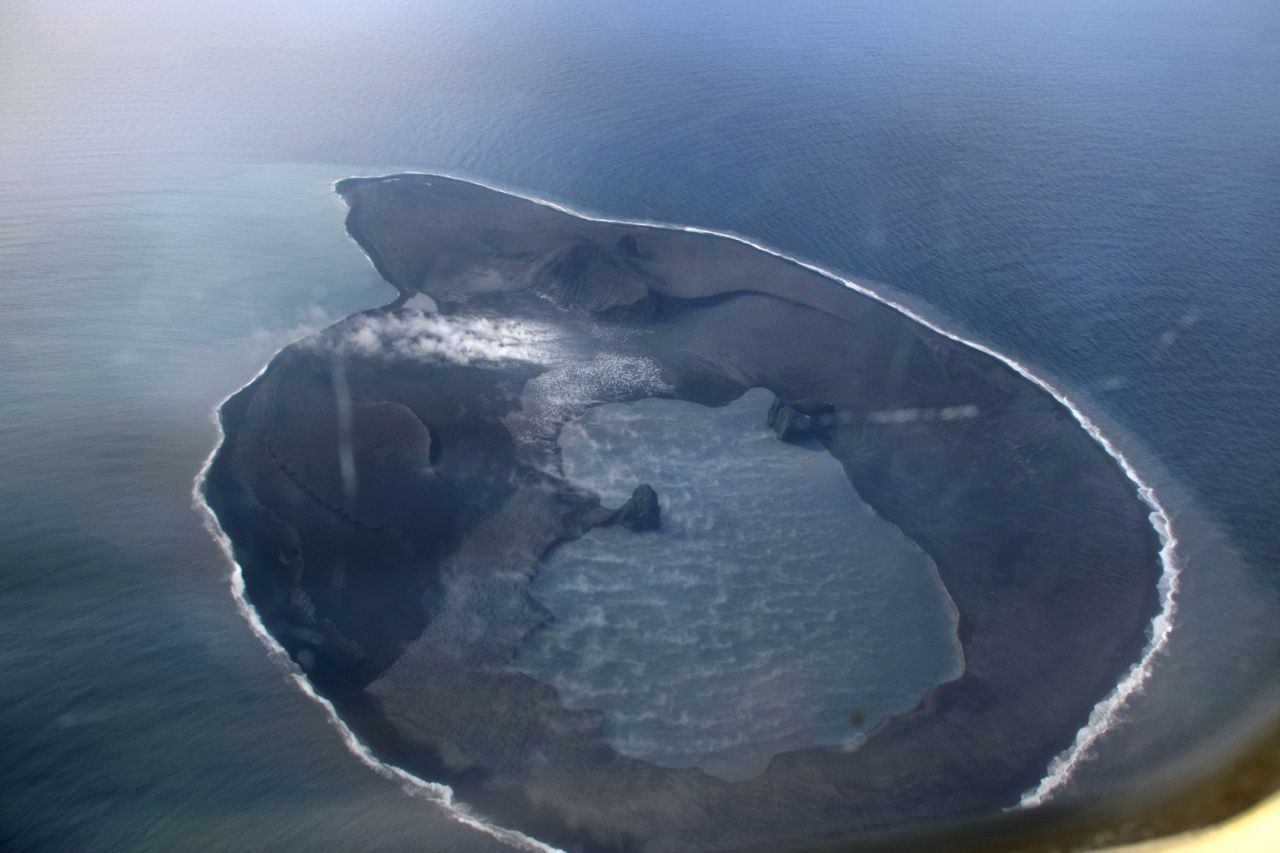 Bogoslof - the 17.08.2017 / 11h35 - photo J.Schaefer AVO / NB: the new dome is not visible at this time.
In Sinabung, the usual activity continues: rapid growth of the lava dome, explosions accompanied by ash plume, and descent of small pyroclastic flow.

Sources: local observers