Publié le par Bernard Duyck
The eruptive activity is maintained this August 10 at the Reventador. It is characterized by emissions of gas, vapor and a little ashes, about 550 meters above the crater, by night glow and falling incandescent blocks.
The seismicity consists of 2 episodes of harmonic tremor, 5 of emissions tremor, 37 earthquakes LP and 32 explosions.

Source: IGEPN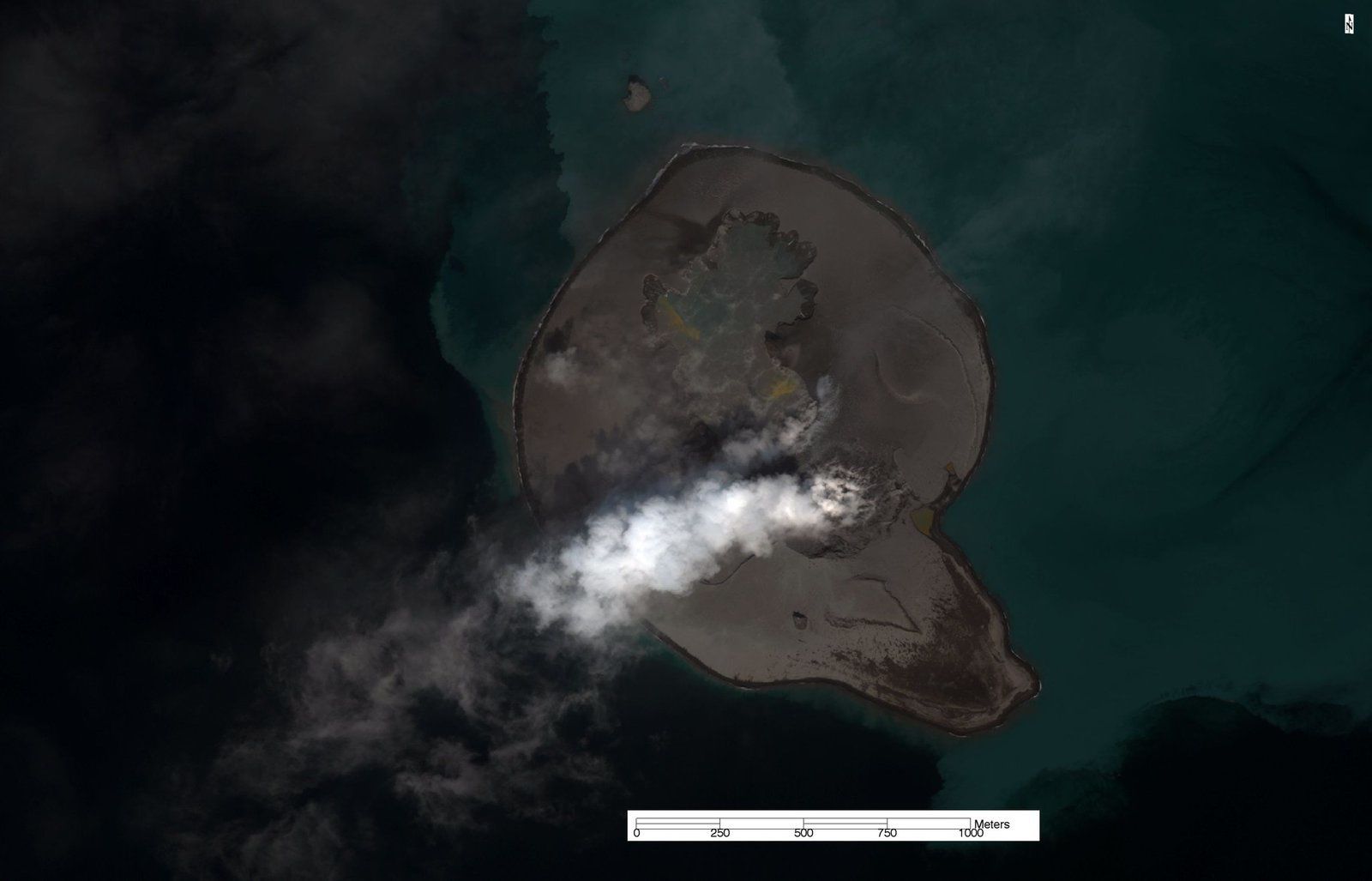 Bogoslof - 08.08.2017 - Worldview true color satellite image / Image created by Dave Schneider / USGS / AVO. Data provided under the Digital Globe NextView License.
Morphological changes appeared at Bogoslof following the explosive eruption last August 7, which lasted over 3 hours.
The ash deposits enlarged the island northern part, and formed the conditions for a new crater lake, the level of which is below sea level.
A vigorous degassing is observed on the alleged site of the mid-December 2016 vent.
Erosion sediments are observed in the ocean.

Source: Alaska Volcano Observatory
At Piton de La Fournaise, the tremor remains at a low level of intensity, and a slight inflation of the entire terminal cone of the volcano is observed, less than 1 cm from the beginning of the eruption, and far field, witness of the pressurization of a source in surface and in depth.

Source: OVPF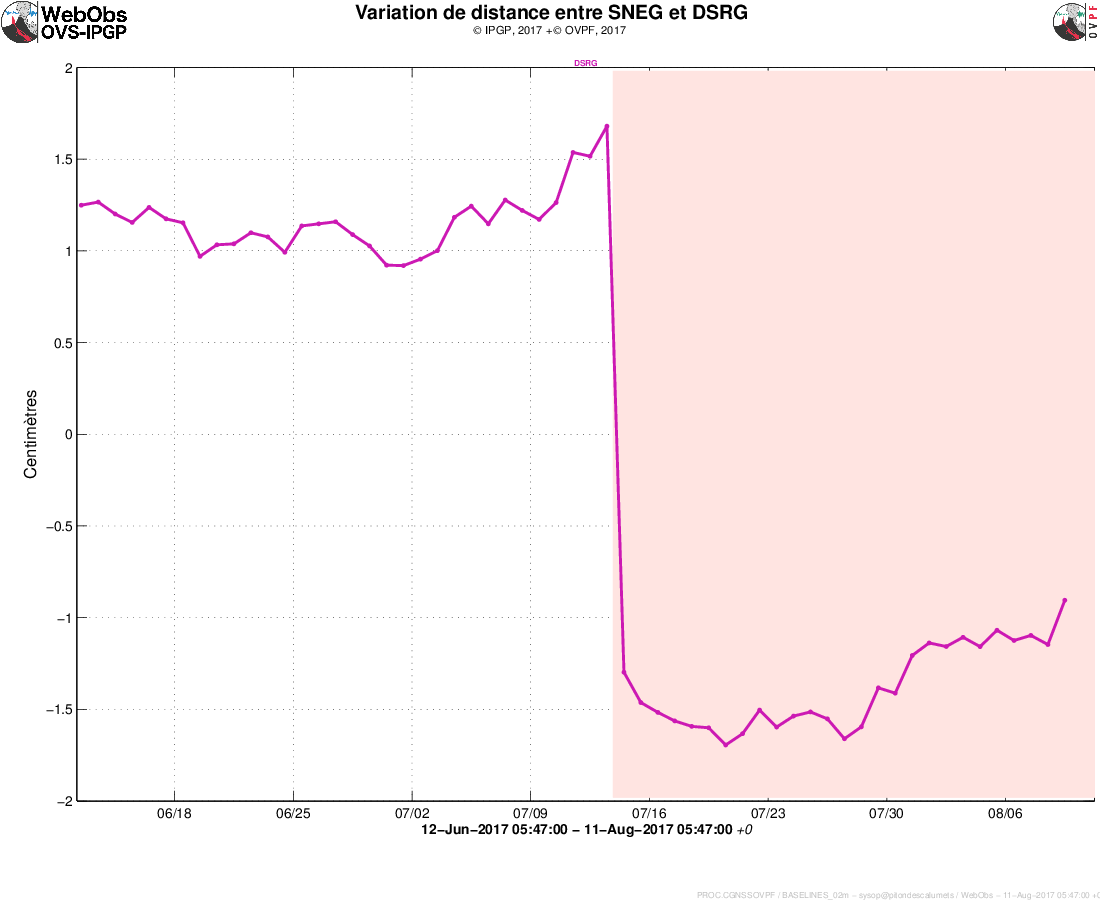 Piton de La Fournaise - Illustration of the top deformation over 2 months. Here is shown a baseline (variation of distance between two GPS receivers) crossing the Dolomieu crater. A rise is synonymous with elongation and therefore swelling of the volcano; Conversely, a decrease is synonymous with contraction and therefore with deflation of the volcano. The possible periods, colored in light pink, correspond to eruptions.
A minor fumarole activity is reported by the JMA on the western summit slopes of the Yakedake in the Northern Alps since Monday, August 7, in an unusual area under investigation.
The JMA also reports six earthquakes between 10 am and 2 pm at the same time at the Yakedake, as well as fumaroles in the same area.
The level of alert remains at 1 and although an increase in seismicity is observed, the volcanic activity does not seem to have increased significantly. Caution is recommended for climbers during this summer holiday period.
The Yakedake stratovolcano, one of the many Japanese volcanoes of this name, meaning "Burning Mountain", dominates the town of Kamikochi. It is crowned with a summit crater 300 meters wide and carries craters of explosion on its southeast and northern flanks.
The activity is summed up in the 20th century in frequent phreatic eruptions, of medium to small size; It should be noted that on 11 February 1995, a hydrothermal explosion caused the death of 2 persons at a road construction site in a geothermal zone.

Source: NHK News web - link