Publié le par Bernard Duyck
Werner Keller summarizes the activity of Villarica in the course of July 2017.
On 1 July, the webcams recorded four times between 3:39 and 7:10 ejections of incandescent materials several tens of meters above the summit. At 7.10 am, the lava flakes reached the height of 60 meters; The seismogram of the LP wave is shown below the photo.
On 7 July, an increase in LP seismic signals was recorded, corresponding to a more vigorous expulsion of lava fragments.
Reconnaissance on the ground on July 1, 7, 10, 11 and 25 illustrated these fragments of lava, ashes and lapilli on the edge of the crater.

On July 30, an agglomeration of "salpicaduras" is observed on the western edge of the crater, one of which is 7 meters wide (photo). On the same day, the highest LP seismic signal of the month was recorded.

Source: Werner Keller / POVI Team
In Nicaragua, the San Cristobal volcano expelled on 18 August 2017 a large ash plume from 11:18 UTC.
The ash falls affected 86 localities in the area of ​​Chinandega and 92 in that of El Viejo, where more than 50,000 people live (La Prensa). The problems persisted for at least five hours.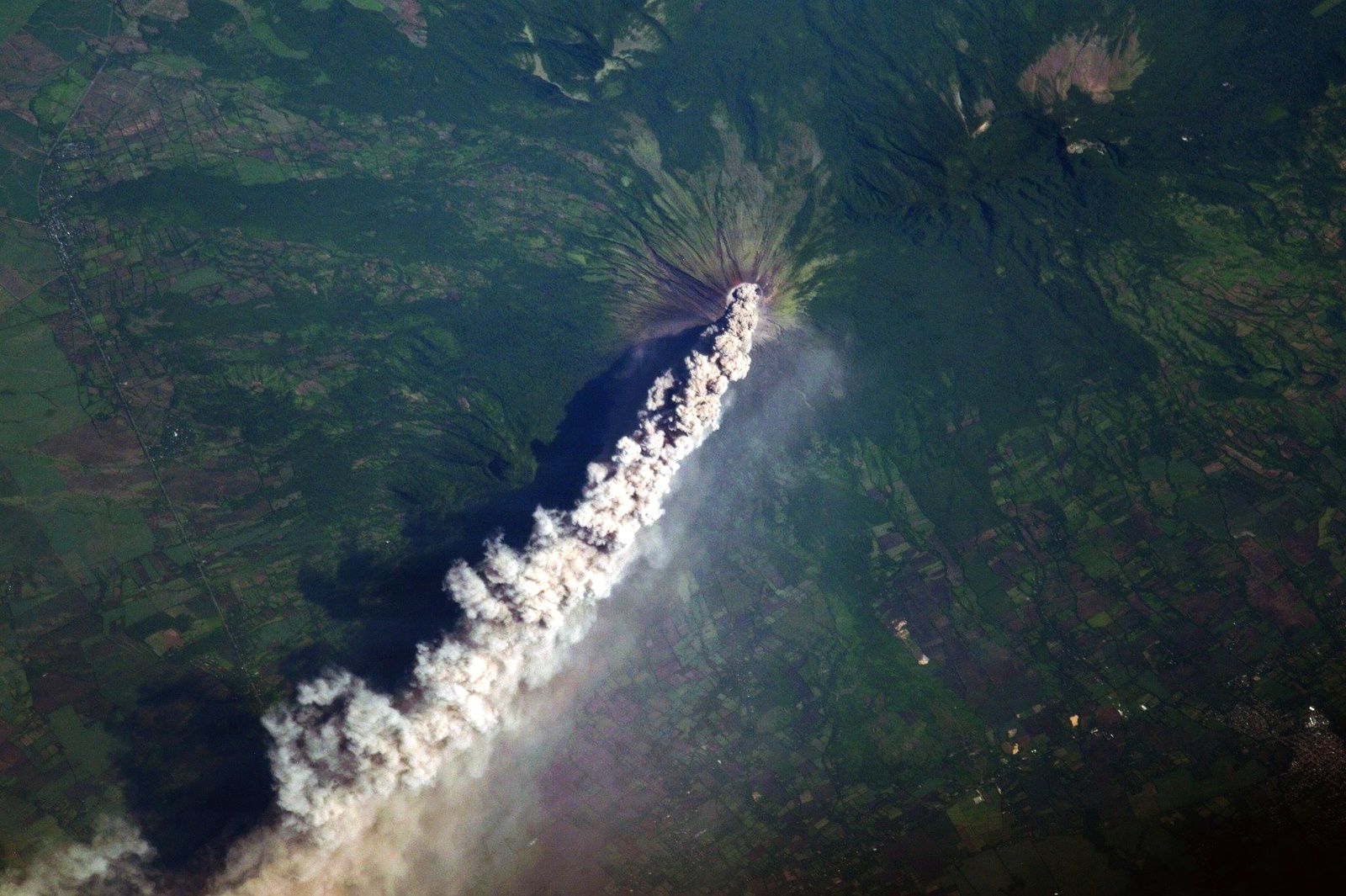 The ashes plume of the San Cristobal from 18.08.2017 - photo by Sergey Ryazansky, Russian cosmonaut on board the ISS / Nasa Johnson space center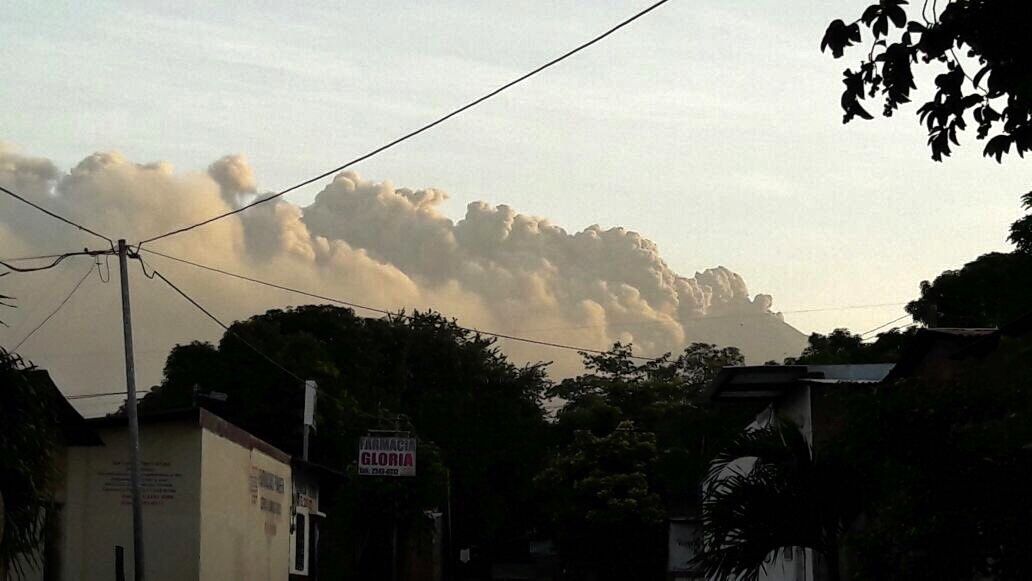 The plume of ashes of the San Cristobal above Chinandega on 18.08.2017 - photo Canal 4 Nicaragua / Twitter
The San Cristobal volcanic complex consists of five main volcanic buildings, which form the northwest end of the Marrabios range. The San Cristobal, known as El Viejo, culminates at 1745 meters and is capped a crater of 500 by 600 meters wide. El Chonco, and its lava domes on the flanks, is located 4 km further west. The Moyotepe, more eroded, is the third volcano dated Pleistocene. The Casita, at the elongated summit crater, was the site of lahar and landslide in 1998. La Caldera La Pelona is located at the eastern end of the complex.
The last manifestation of sn Cristobal dates from April 22, 2016; It is referred to as IEV 2 by the GVP.

Sources: local media - Nasa - Global volcanism Program