Publié le par Bernard Duyck
Before leaving the Massif of Piton de La Fournaise, and to the south of it, between Saint Philippe and Saint Joseph, two sites are to be seen: the Cape Méchant and the ravine of the River Langevin.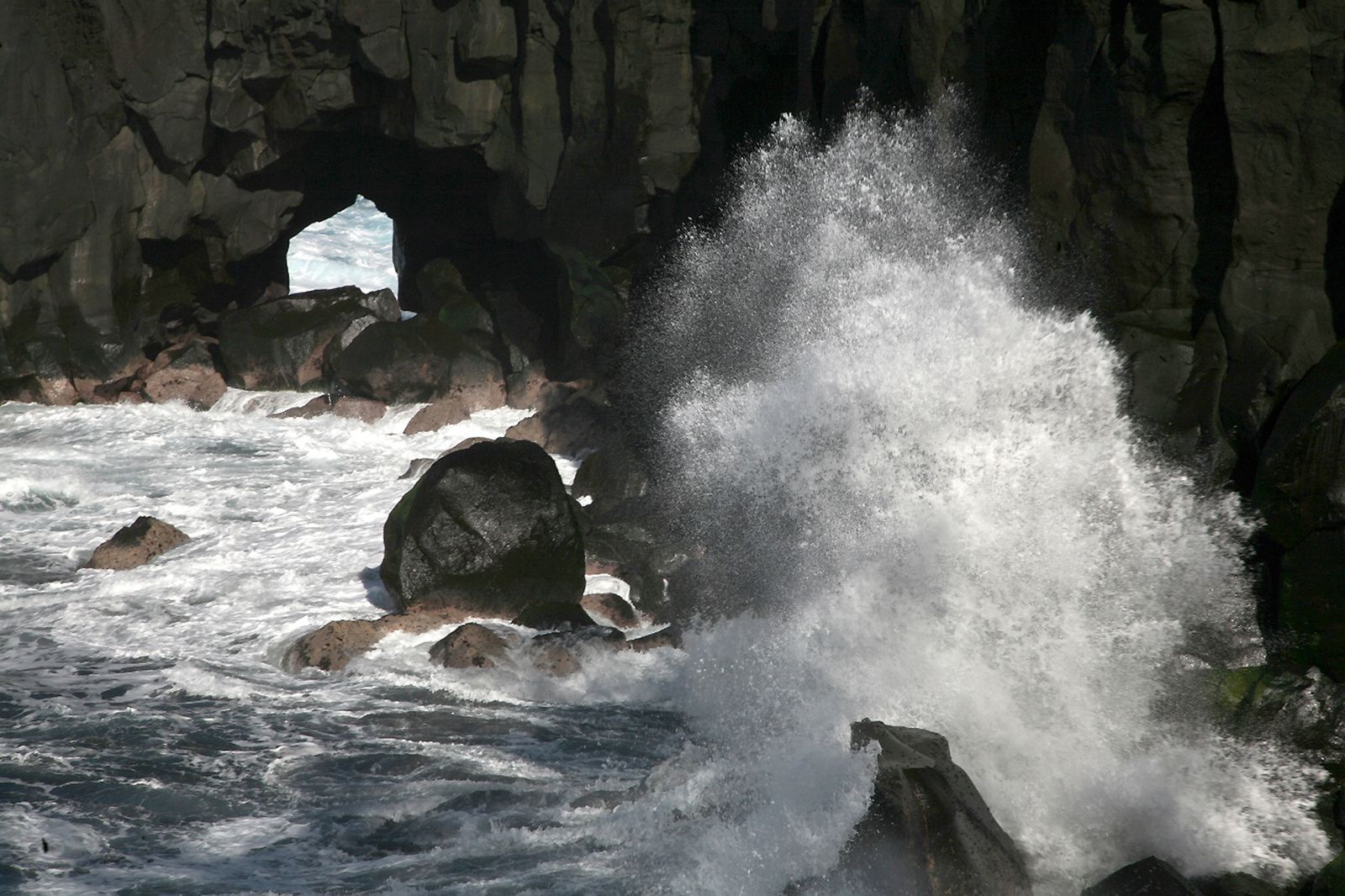 Cap Méchant - the arch in the basalt flow, result of marine erosion - photo © Bernard Duyck / June 2017
Preceded from a forest of Pandanus utilis (Vacoas seaside) and a soft lawn, the flows of La Fournaise dominate of about fifteen meters the ocean, between Cap Méchant and Cap Sal ​​nearby.
The "seaside" grass, or grass "pique-fesses", this indigenous grass is found in favor of the ambient humidity, on the basalt; This lawn, present on the southern cliffs, is decorated with brown manioc (Scaevola taccada), with fleshy and waxed leaves.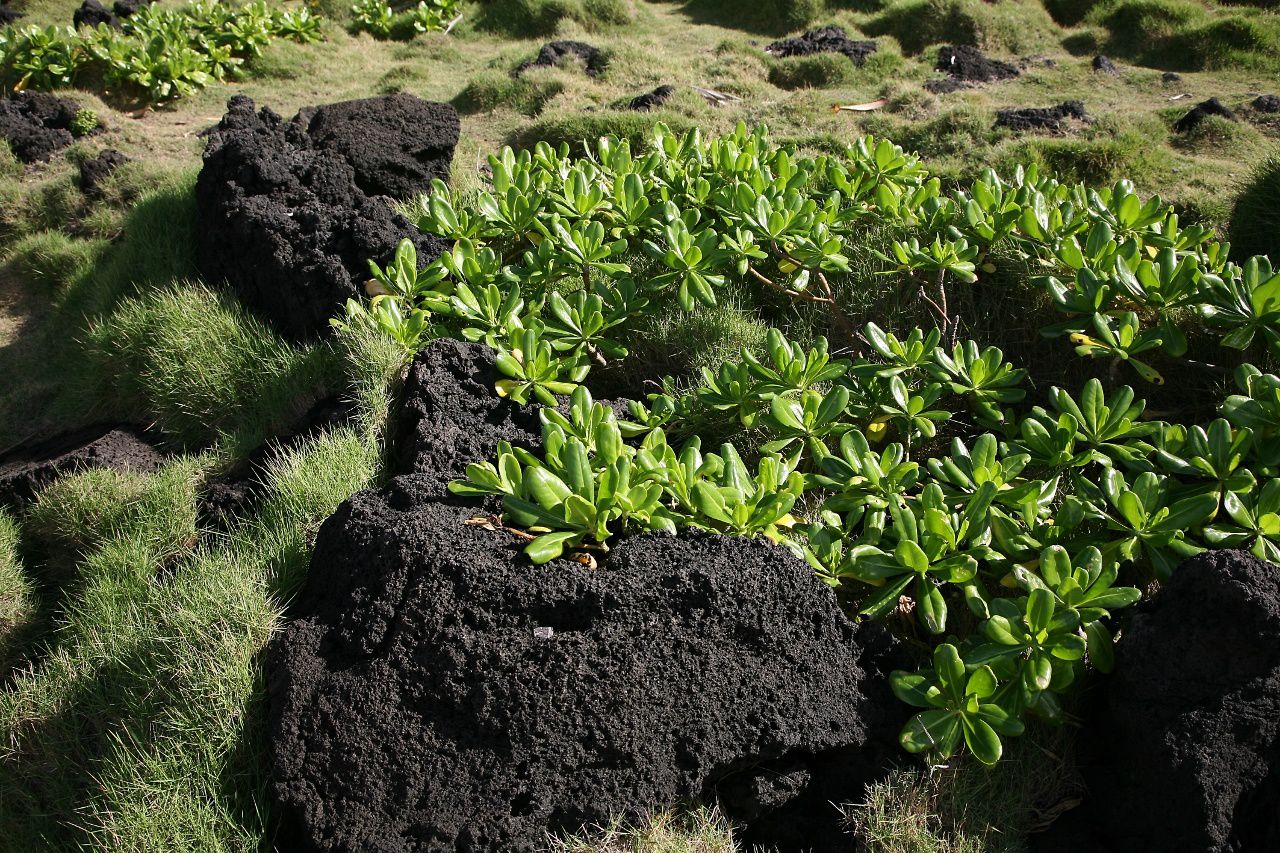 Cap Méchant - Brown manioc and grass "pique-fesses" on the basalt - photo © Bernard Duyck / June 2017
Eternal battle between the elements, the basalt confronts the waves of the Indian Ocean. The work of sape of the water manages to dig this very hard volcanic material to form the characteristic arch of Cap Méchant ... and olivine sand.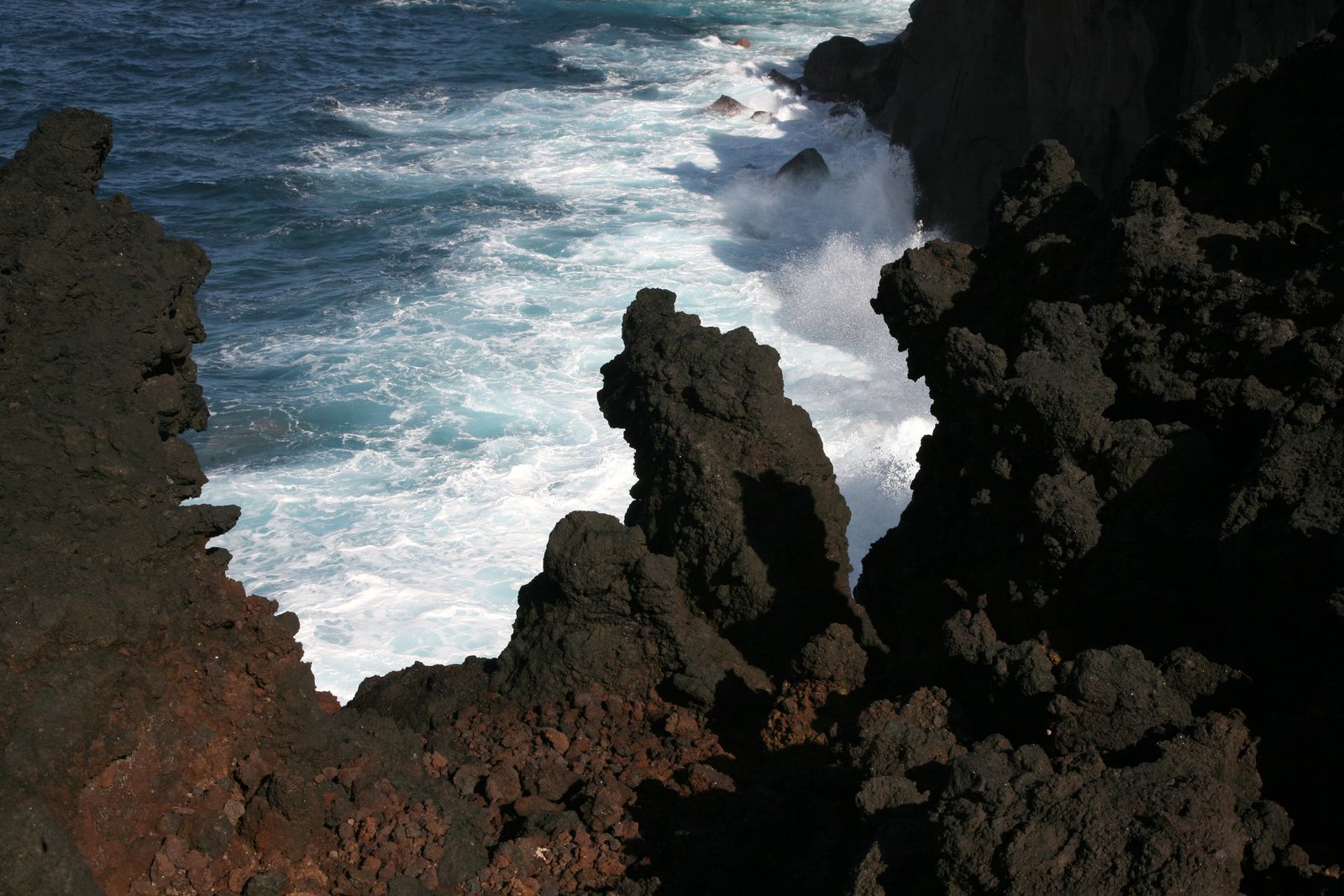 Cap Méchant - a place of strong marine erosion of the basaltic flow - photo © Bernard Duyck / June 2017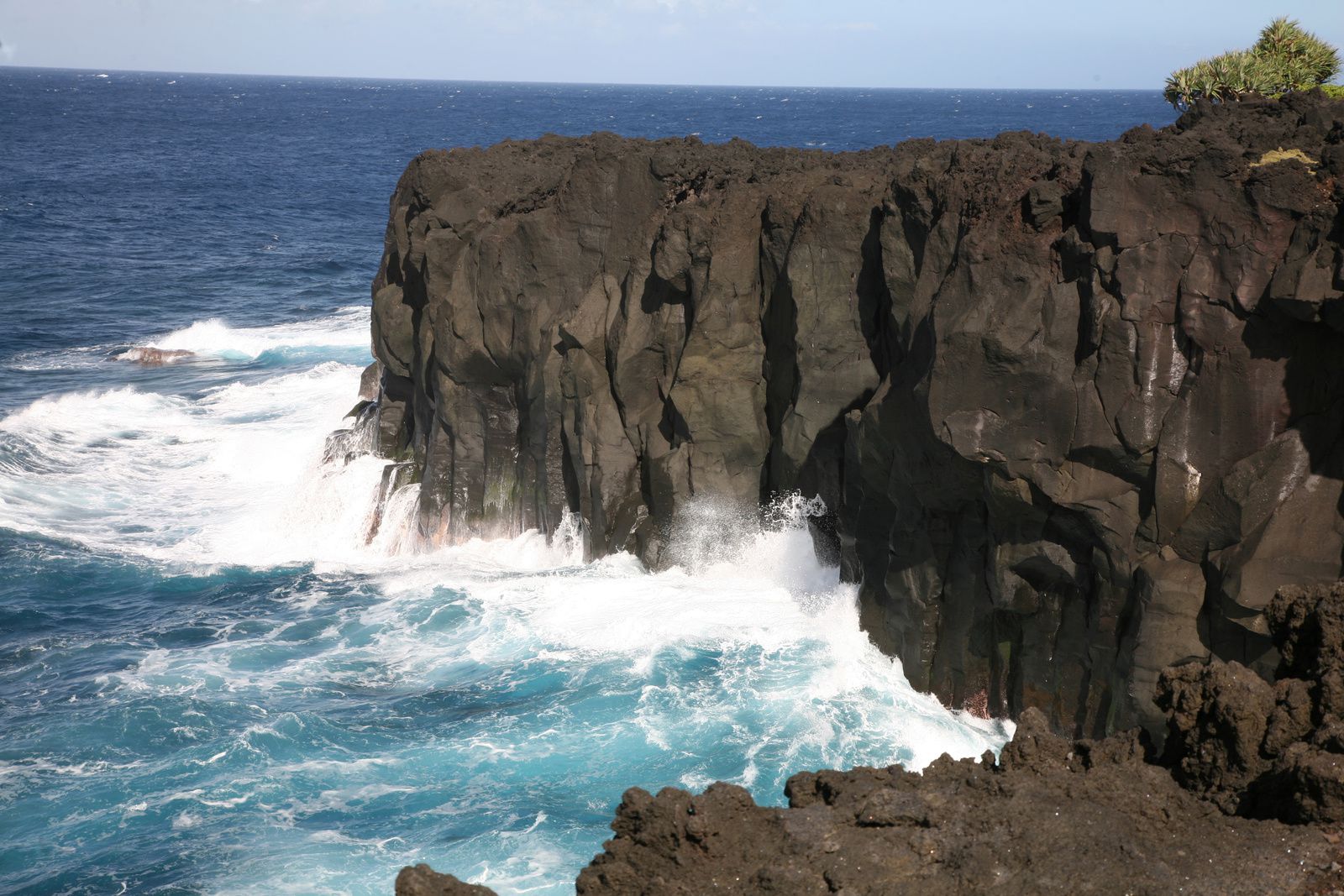 Cap Méchant - the Cap Salt lava flow in line with that of the arch of Cap Méchant - photo © Bernard Duyck / June 2017
The Ravine of the River Langevin, strongly encased, takes its source in the Massif of the Piton of the Furnace to more than 2,000 meters of altitude, near Piton Chisny. Of 18 km long, it flows into the heart of the volcanic soil, underground to Grand Galet, and into the ocean to Saint Joseph. It has many small tributaries: Bras des Chevrettes, ravine of the Seven Bras, ravine Ti Bon Dieu, ravine of Grand Coude, ravine Mara.
The River Langevin offers a succession of basins, fed by waterfalls ... the most famous is the Cascade de Grand Galet, or Cascade Langevin. Situated below a tight hairpin, it is formed by the resurgences of the river and consists of multiple waterfalls spreading over a wide wall, showing beautiful basaltic colonnades. Great mystery: is the basalt coming from the flows of Piton Chisny that have poured into the ravine, or coming from older flows ?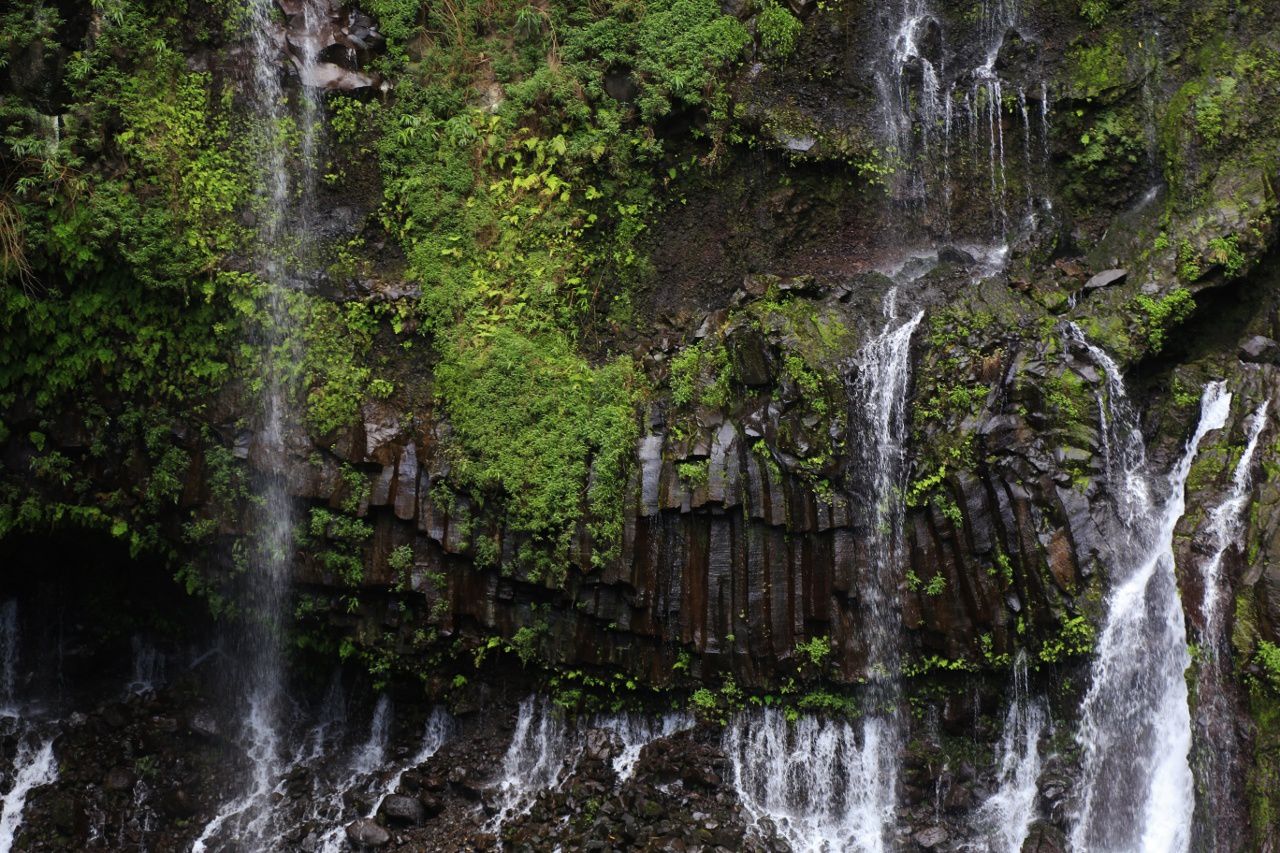 La Cascade Langevin - detail on the wall and its basaltic organs - photo © Bernard Duyck / June 2017
Further down the river, the cascade of the Black Hole is pleasant, and forms a quiet place, except on weekends when many families come to picnic.