Publié le par Bernard Duyck
It is not new to send drones over volcanoes (see Drones de volcans / 2013), whether to bring beautiful images, or for a visual observation, but this is the first time that scientists use these devices to carry out temperature readings and collect gas samples at the outlet of the vents.
The 6-day Etna expedition was conducted by Professor of Volcanology Jonathan Castro, with the logistical support of the Chinese company DJI, and INGV's contribution. DJI enterprise has provided two professional drones, an Inspire 1 and a Matrix 600, sufficiently strong to carry the sensors needed by scientists.
The scientific teams of the German University of Mainz used the Inspire 1 drone, coupled with a Zenmuse XT thermal imager for temperature measurement; the Matrix 600 was equipped with a box of multi-gas measurements, and of measures of deformation of the volcano.
Drones were able to collect samples of solid material in formation following contact of sulfur with air and atmospheric moisture, to better understand the chemical evolution of volcanic plumes.
DJI Story - Predicting Mount Etna - Watch Fullscreen - Video filmed with DJI Inspire 2 and Phantom 4 Pro. Lava flow shot with DJI Phantom 3 Pro, courtesy of Antonio Zimbone.
Instead of having to climb the flanks of the volcano and wait for the wind to squirrel the gases for sampling, drones can penetrate the craters faster and safely (without risks other than pecuniary, in case of loss) for multiply the samples, as close as possible to the vents with the highest concentrations of sulfur.
The objective of these scientists is to see how the information gathered can contribute to anticipate a large-scale eruption, the composition of the gas plumes allowing to identify the precursors of high activity. Just as a reminder, 10 people were injured in March 2017, following the explosion due to the contact of lava and snow ...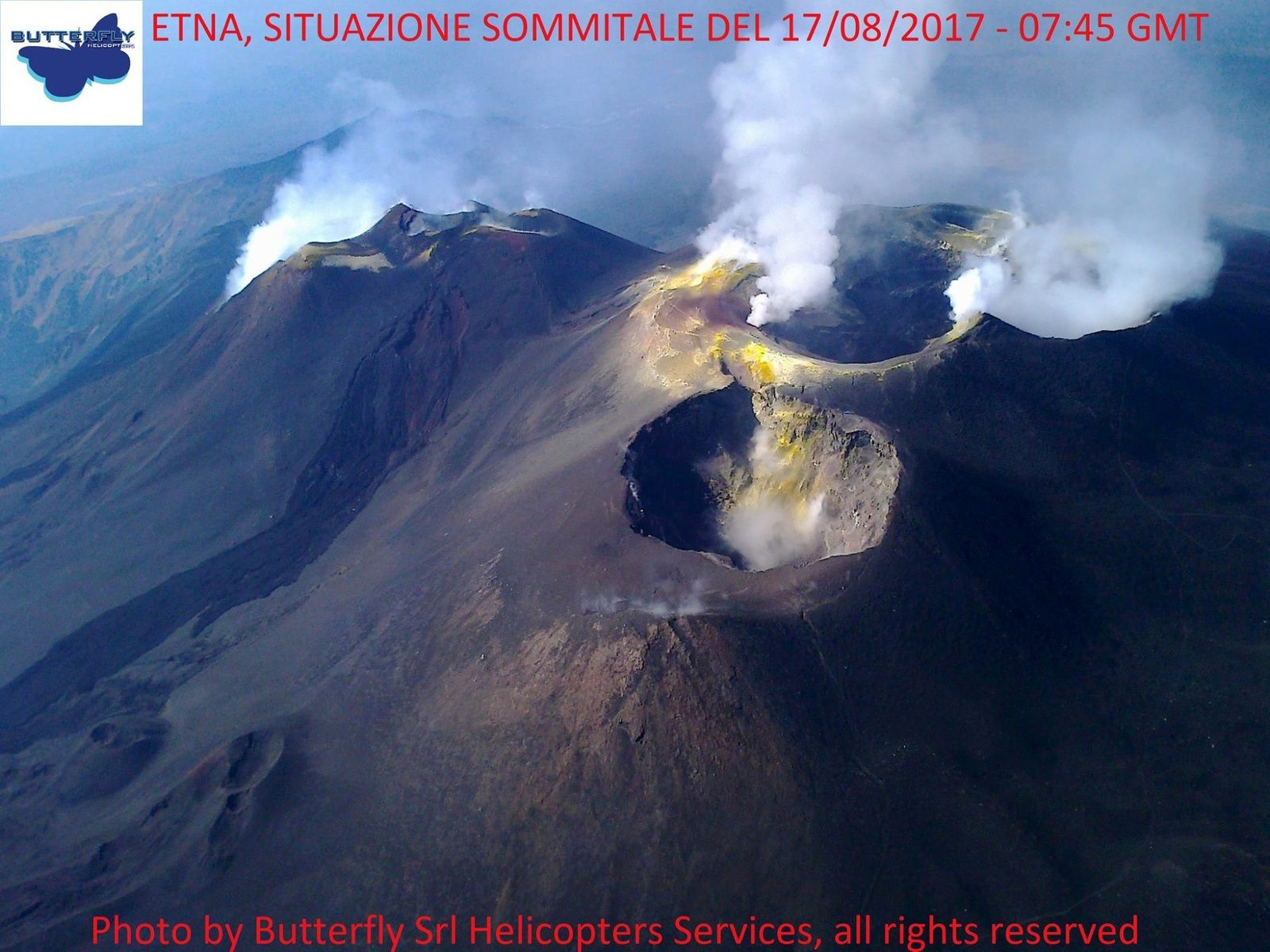 the summit craters of Mount Etna on 17.08.2017 / 7.45 GMT - Photo Joseph Nasi / Butterfly Helicopters Services
Source: International Business Times / Technology - DJI drones collect gas from Mount Etna in volcano exploration world-first.- link