Publié le par Bernard Duyck
In Sinabung, eruptive activity continues in recent days with the emission of large plumes of ash.

The VSI recalls that after several centuries of calm, the Sinabung resumed its activity on August 28, 2010 during a phreatic eruption, followed by several subsequent episodes until mid-September 2010. The eruptions have resumed in a more important way In September 2013, and the displacement of populations.

The strong episode of August 2, 2017, which covered ashes four districts, was followed by the dispatch by the Ministry of Energy and Mineral Resources of 6,000 masks to the communities living around the volcano.

Sources: Endro Lewa and VSI Badan Geologi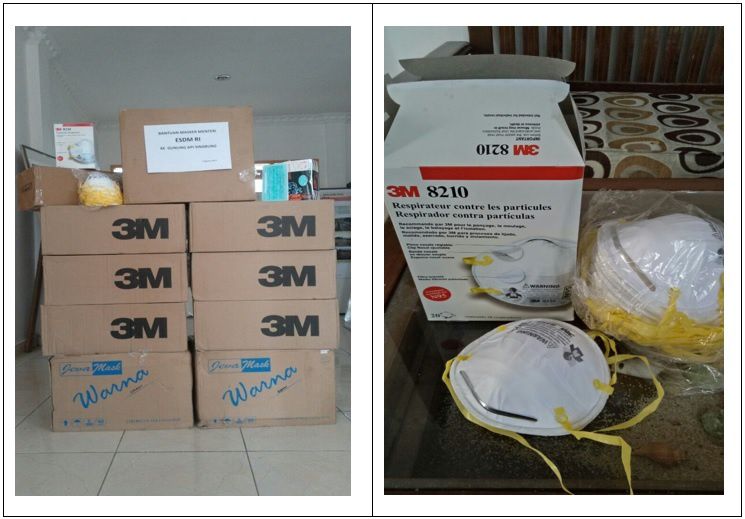 The masks provided by the Ministry of Energy and Mineral Resources to communities living around the volcano. - Doc. VSI
The activity of the Turrialba is characterized on August 9, 2017 by the degassing and frequent eruptions or passive emissions of plumes little loaded with ashes and of low elevation, 200 meters above the crater.
The Ovsicori reported an eruption at 8:20 local, and local 16:07, both accompanied by a plume at 200 m. above the crater.

Over the past 24 hours, the Poas sporadically emitted a plume rich in ash, rising 400 meters above the crater, despite low seismic activity.

Source: Ovsicori
Passive emanations of ash on 9 August 2017 by the Turrialba - Ovsicori
At Piton de La Fournaise, the eruption begun on July 14 at 00:50 local time continues. The volcanic tremor is relatively constant for 72 hours, and remains at a low intensity level.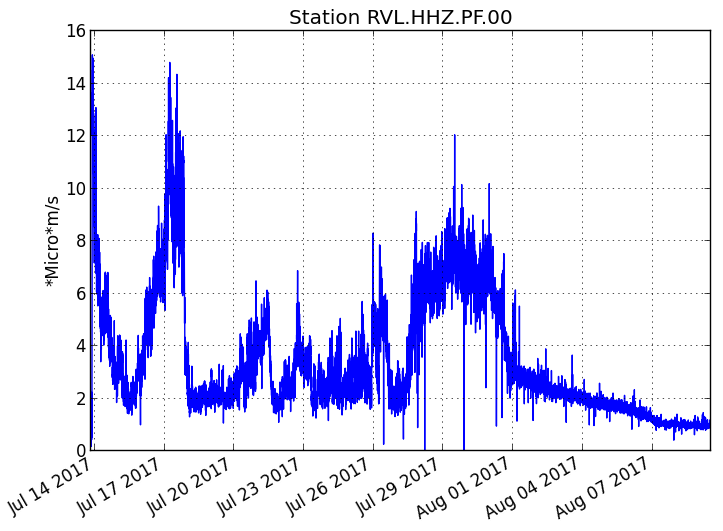 In the field, small projections are visible at the small mouth which remained active on the northern flank of the eruptive vent.
The rest of the activity is done in tunnels of lava, with some resurgences of small spatial extension visible on the surface. It should be noted that between 10.30 and 13.00 (local time), during the reconnaissance on the ground of an OVPF team, no resurgence was visible. Only one lava arm set up earlier in the morning could be sampled.
Gas emissions remain high.
A volcano-tectonic earthquake was recorded under the summit craters during yesterday's day.
A slight inflation of the entire terminal cone of the volcano is still observed (<1 cm since the beginning of the eruption), with however a slowdown in the summit zone for two days.

Source: OVPF