Publié le par Bernard Duyck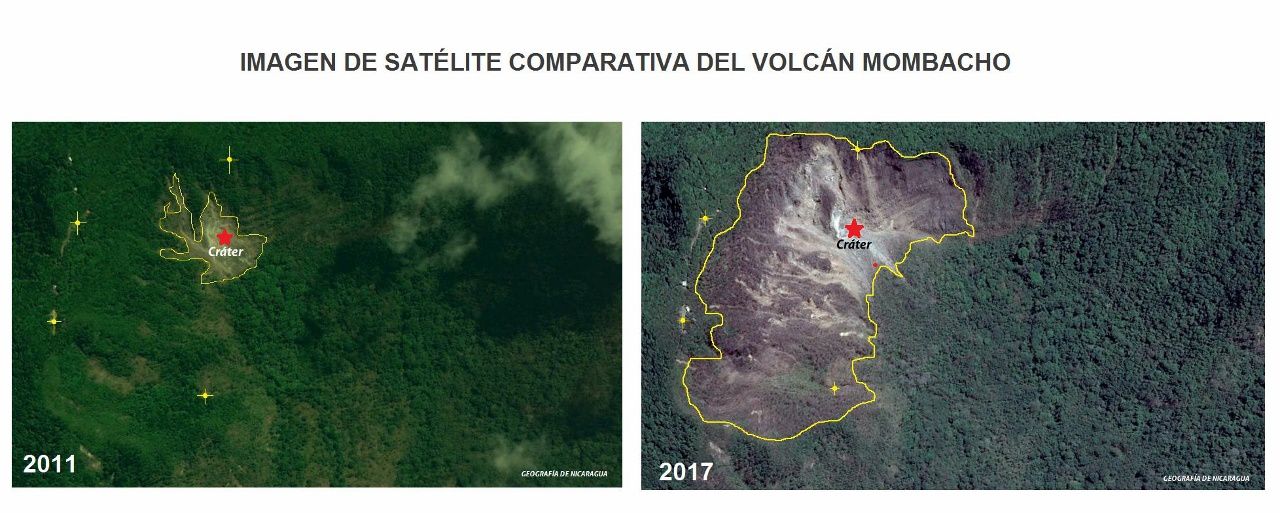 Mombacho - evolution of vegetation between 2011 and 2017, on satellite images - Geografia de Nicaragua photos- a click to enlarge
The volcano Mombacho, located between the Masaya and Lake Nicaragua, is it busy to wake up?
It is in any case killing the vegetation around the southern crater; many trees died, due to sulfur dioxide emissions and high soil temperatures.
The Mombacho is an andesitic and basaltic stratovolcano that has undergone various collapses that left large, horseshoe craters, cutting the summit on its northeast and southern flanks.
The scar that marks the northeast flank was the source of an avalanche of debris, which built a peninsula in arc and Las Isletas, a set of small islands in Lake Nicaragua. Two small ash cones punctuate the northern flank of volcano.
Hot springs and fumarole fields are present on both collapse scars and on the upper northern flank. These fumaroles have been active since 1986 until November-December 1993; a strong smell of sulfur detected allowed to discover two new fields fumaroles.

Source: Geografia of Nicaragua
At Shinmoedake - Kirishima, a minor eruption began on October 11th at 5:34 am local, accompanied by a plume of ash of 300 meters, spreading later more horizontally.
The eccentric vent opened in the lava cake covering the crater since 2011.
The alert level was raised to 3 out of 5 / not approaching the crater, this 11th of October at 11:05 by the JMA.

Sources: Asahi Shimbun, VAAC Tokyo and JMA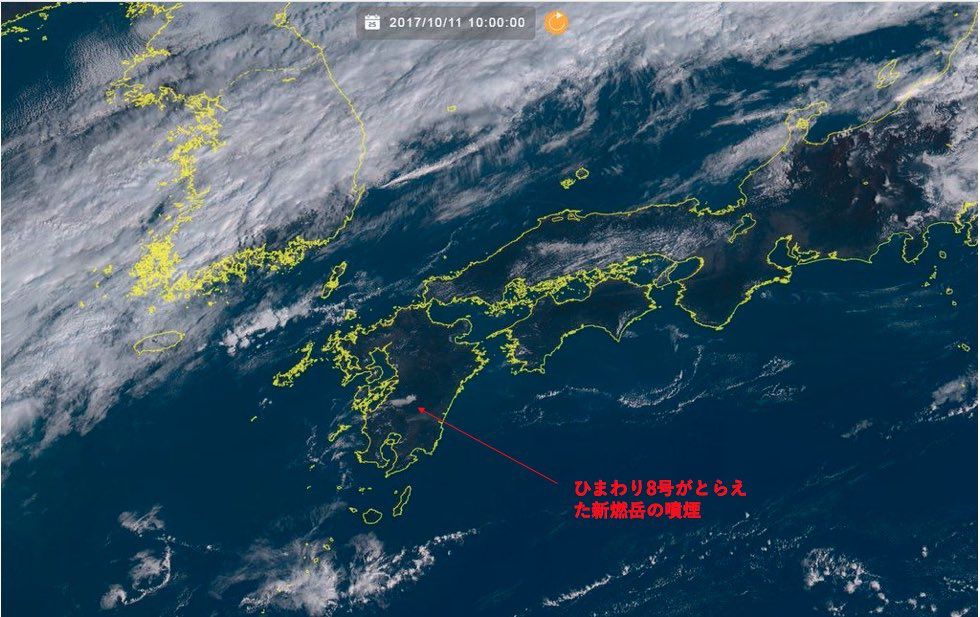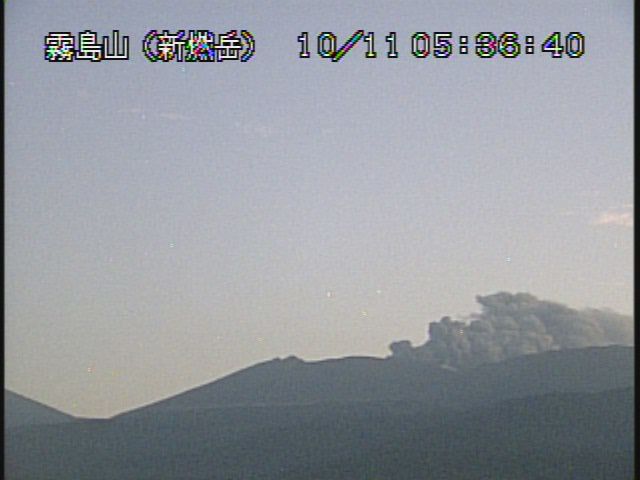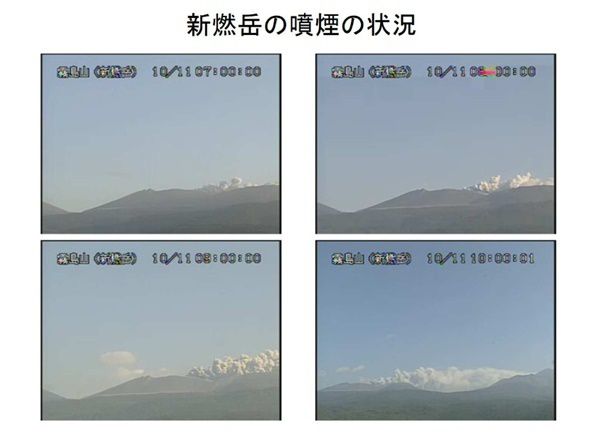 The eruptive plume of the Shinmoedake respectively at 5:36 and 7-10 pm on 11.10.2017 - a click to enlarge
At Agung, according to Dr. Krippner, deformations, visual observations, vapor intensity and thermal images indicate a high potential for eruption.
The BNPB chartered three drones, with a wingspan of 2 to 3 meters, capable of flying at a satisfactory height for the monitoring of the volcano.