Publié le par Bernard Duyck

The Agung will return to level III / Siaga this October 29, 2017 at 16h WITA, following the examination of the various parameters illustrated below.
Although the level of activity has been lowered, the PVMBG notes that an eruption is still potentially possible; it is recommended not to access the summit of the volcano, nor to enter the danger zone of 6km-7.5 km defined by the observatory.

Source: PVMBG via Sadrah Peranginangin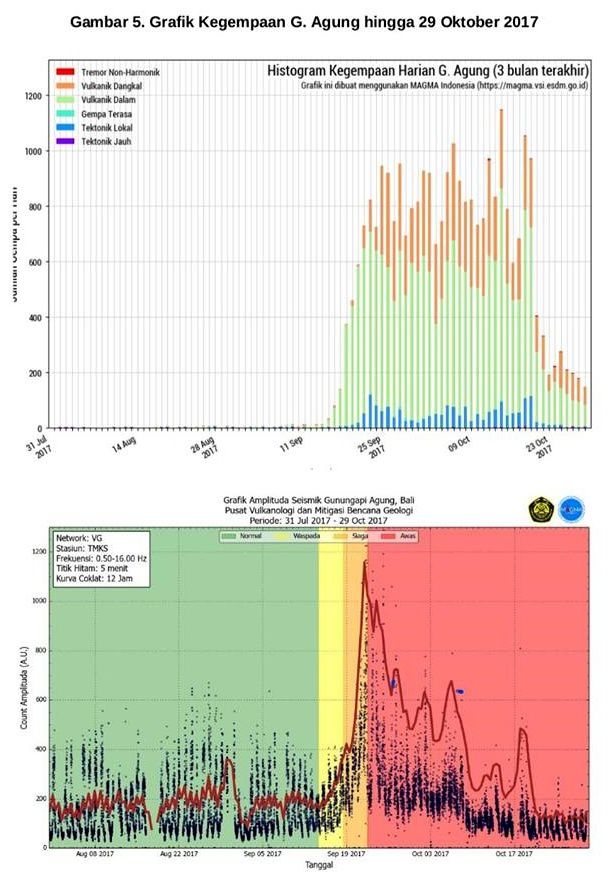 Agung - histograms of seismicity (top, number and nature of earthquakes - bottom, seismic amplitude) - Doc PVMBG 29.10.2017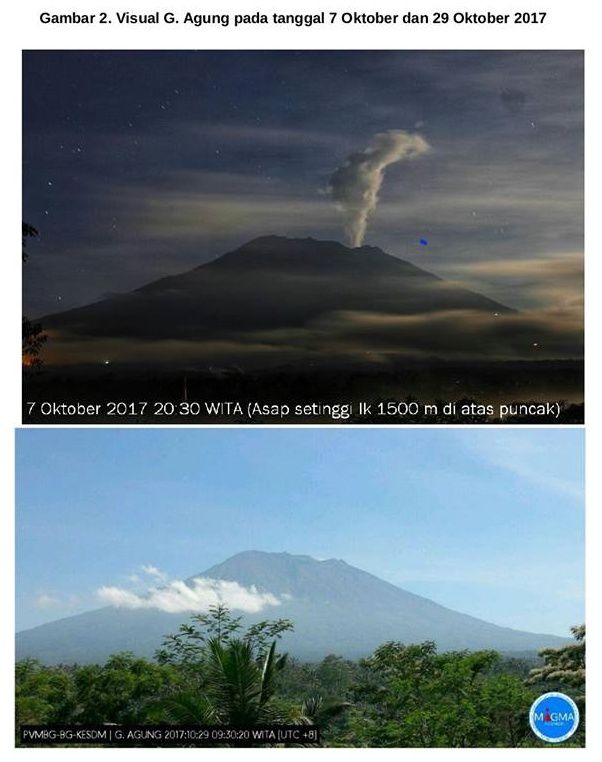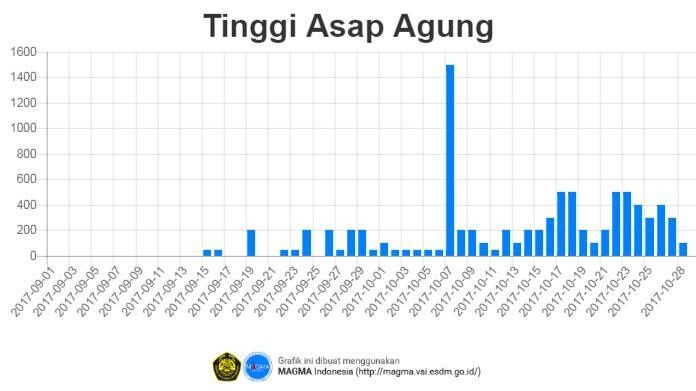 Agung - max and min height of steam plumes on 7 and 19 October 2017, and histogram of plume heights between 15.09 and 29.10.2017 - Doc PVMBG 29.10.2017
In Cleveland, the lava flow continued in the crater during the past week. The satellite data show a growth of the dome, which measures at 23 October 140 on 110 meters; several observations of steam plumes are reported by the AVO.
A small 30-second eruption occurred on October 28 at 10:45 am AKDT, detected by seismographs and infrasound detectors.
The aviation alert level is maintained in Orange.

Source: AVO
In Nicaragua, adverse weather conditions push the sulfur dioxide emanations of two volcanoes, the Masaya and San Cristobal, towards the Caribbean, covering large areas of territory.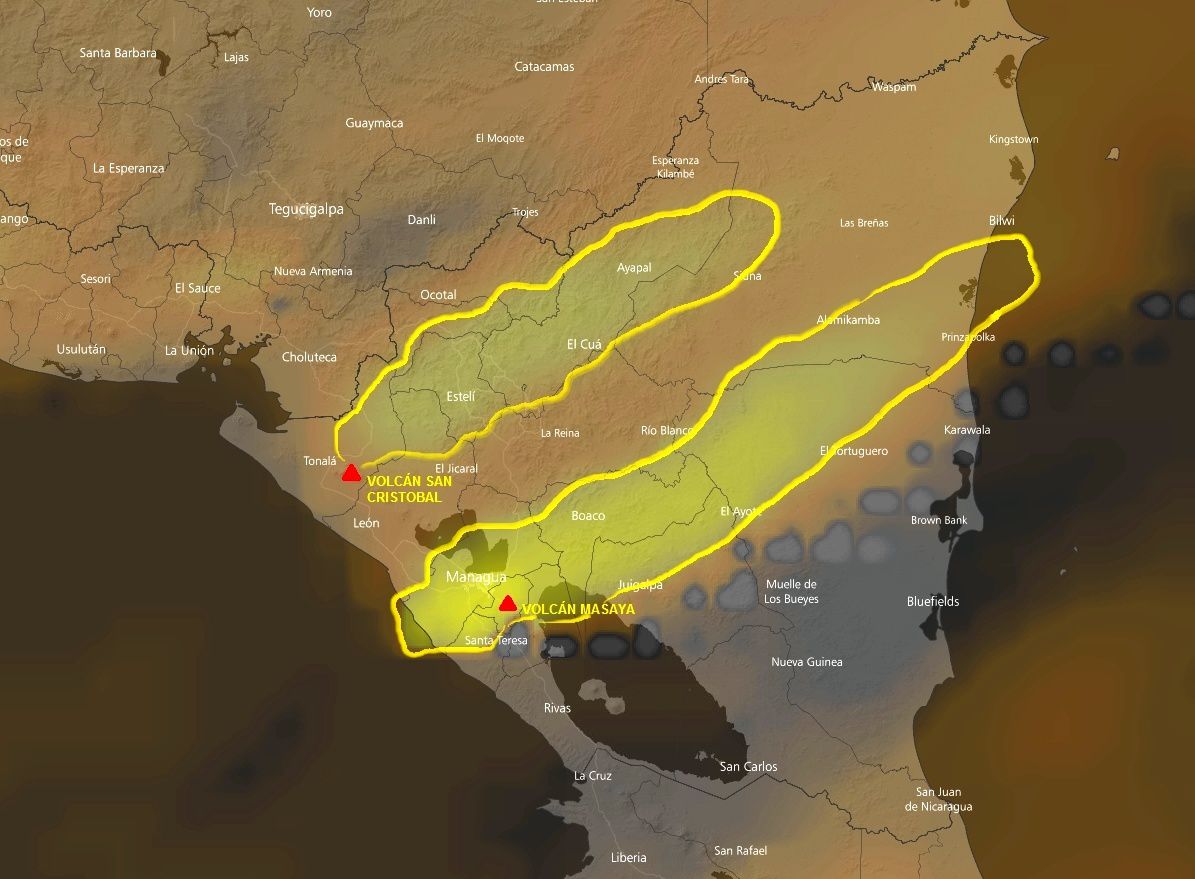 Emissions of sulfur dioxide by Masaya and San Cristobal towards the Caribbean - Doc. geografia of Nicaragua 28.10.2017
The UNRESP / Unseen but not unfell: resilience to persistent volcanic emissions project, from the University of Leeds / GCRF, examines not only the volcanic hazards associated with emissions of gases and particles, and the procedures to be developed during pollution peaks, but also the different human, sociological, and historical, environmental aspects related to it.

Emissions from Masaya alone periodically impact a population of 2.35 million when combined with androgen pollution.
The populations thus governing the effect of the acid plumes which touch them by not using any more nails to fix their roofs in sheets, by checking the quality of the waters of rains by their power of reaction with the soap; they know the type of crops that can withstand it, and favor pineapples and dragon fruit rather than coffee, which is less resistant.

Sources:
- Geografia of Nicaragua
- EGU blogs - Resilicience to persistent volcanic emissions