Publié le par Bernard Duyck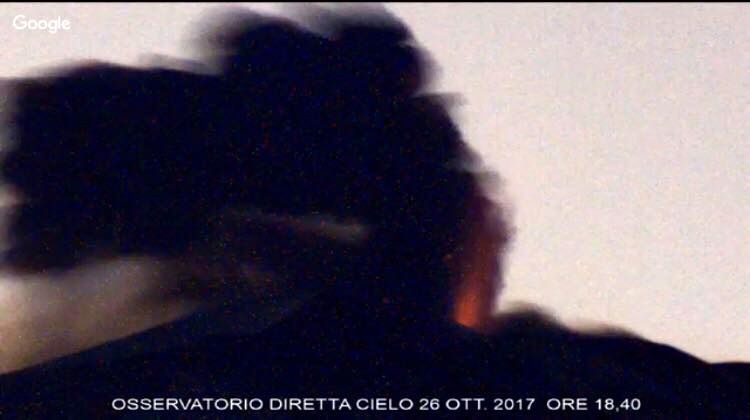 Etna - explosion of 26.10.2017 / 18h40 - © Credit Photo Benito Morabito Diretta CieloAstronomical Observatory - Diretta Streaming
A small explosion, accompanied by ejection of incandescent materials marked the mouth located on the former saddle between craters southeast of Etna this October 26 at 18:54. It comes after four months of relative calm ... is Etna busy preparing a beautiful autumn ?

Source: Benito Moraboto / "Diretta Cielo" astronomical observatory.
Volcanic earthquakes continue to be recorded at Shinmoedake. White fumaroles are still emerging from the crater, where a pyroclastic cone has formed according to the observations of Professor R.Imura, based on a photo taken on October 25th. (observation not mentioned by the JMA)

Source: Hazard Lab - link
This Friday, October 27, 2017 the Town Hall of Fuencaliente de La Palma organizes the celebration of the 46th anniversary of the eruption of Teneguía (26/10 / 1971-18 / 11/1971) at the San Antonio Volcano Visitor Center, Fuencaliente de la Palma , Palma, Canary Islands.
The Volcanological Institute of the Canaries (Involcan) is collaborating with this anniversary about the last subaerial volcanic eruption of the Canaries with a conference on the monitoring of the volcano of the former summit that Dr. Nemesio M. Perez, scientific coordinator of Involcan ,
The Cumbre Vieja will be discussed under enhanced surveillance after the seismic swarm that has just occurred.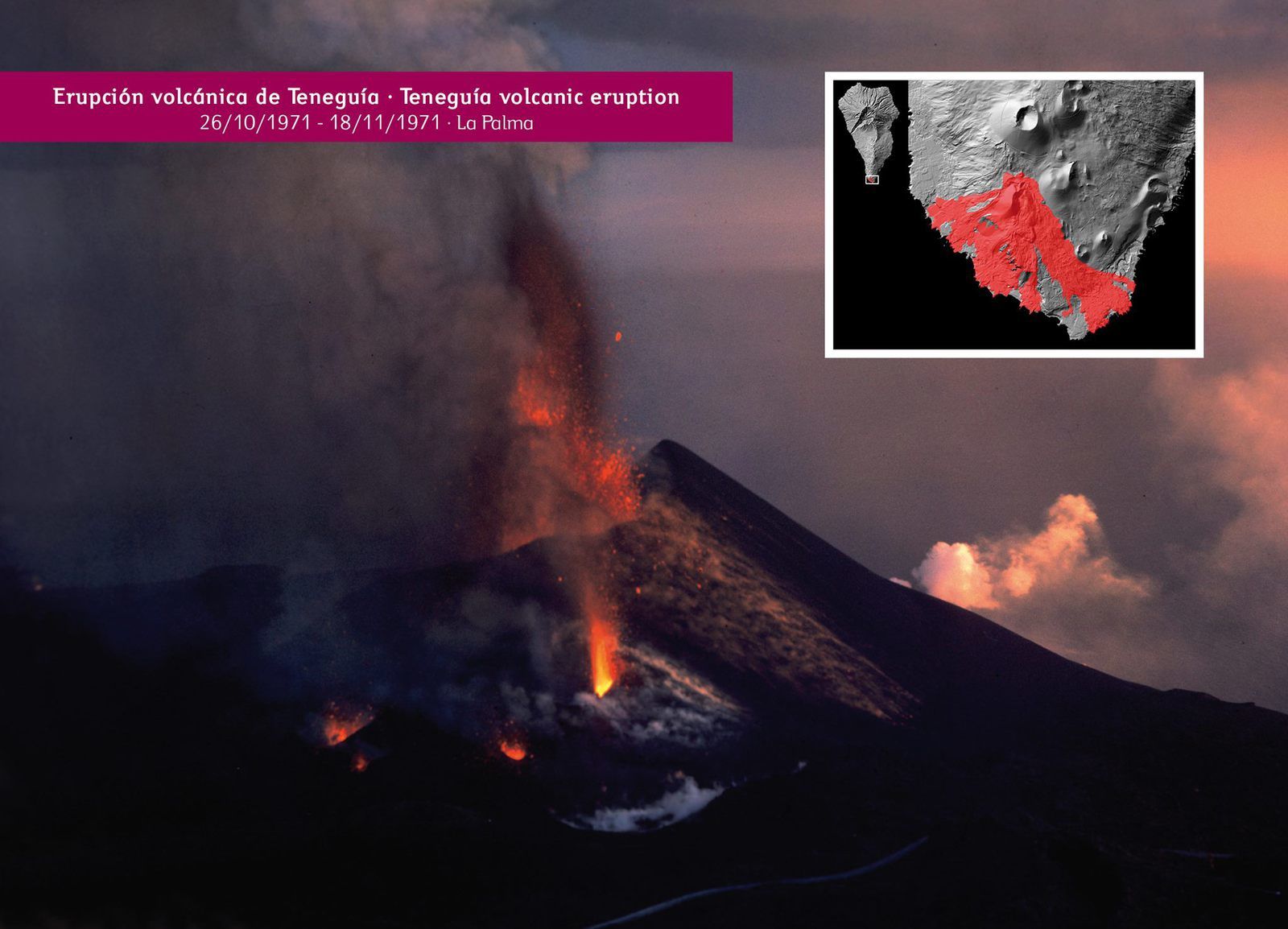 Teneguía is the last born (more than 30 years ago) of Palma and the Canary Islands. The eruption, after several days of seismic activity, begins October 26, 1971: cracks open to the south of the island and at 16:40 GMT, and occurs an emission of gas and ash.
Three eruptive mouths open simultaneously with a dynamism of the lava fountain type and two lava flows quickly descend to the sea. In a few days, the most northern mouth (Teneguía I) has become a cone of about one hundred meters. height. This activity is uninterrupted for several days. Around November 4, only the main mouth still has activity until 9 November when a fourth explosive mouth (Teneguia I) manifests itself. The explosive activity becomes important again and spatter cones (Teneguia V and VI) are put in place on November 11th. The eruption stops abruptly on November 18th.
Following this eruption, several hectares were won over the sea. Men quickly colonized these lands (banana plantations and vines whose shoots several meters long run on the ashen soil). - LAVE / D.Decobecq