Publié le par Bernard Duyck
The E / V research vessel Nautilus, chartered by the Ocean Exploration Trust, has mapped unexplored areas along the west coast of the United States between British Columbia and Mexico.

From October 3 to October 17, 2017, the expedition was in the Archipelago Revillagigedo, known as the "Mexican Galapagos" because of its biodiversity and the number of endemic species, for a first mapping; it should be used for further exploration using the Hercules and Argos ROVs in November of this year.
The Archipelago Revillagigedo off the coast of Mexico - Steve Carey / Nautilus Live map
Diving in the archipelago Revillagigedo - in the first part of video
Three zones have been defined around the Socorro, San Benedicto and Roca Partida islands; priority was given to Socorro and south of it along the Mathematical Ridge.
Socorro forms the emerged part of a massive shield-volcano, largely submarine and capped by a summit caldera 4.5 km by 3.8 km. A tephra cone and a complex of domes, the Cerro Everma, form the summit and fill a large part of the caldera.
Near Socorro, sites with possible vents were identified close to where an underwater eruption produced "lava balloons" in 1993-94 ... a rare geological phenomenon where floating volcanic fragments are recovered, temporarily, during some underwater eruptions, as in the Canary Islands, in El Hierro in 2011 during the eruption of Tagoro. We named them "restingolitas".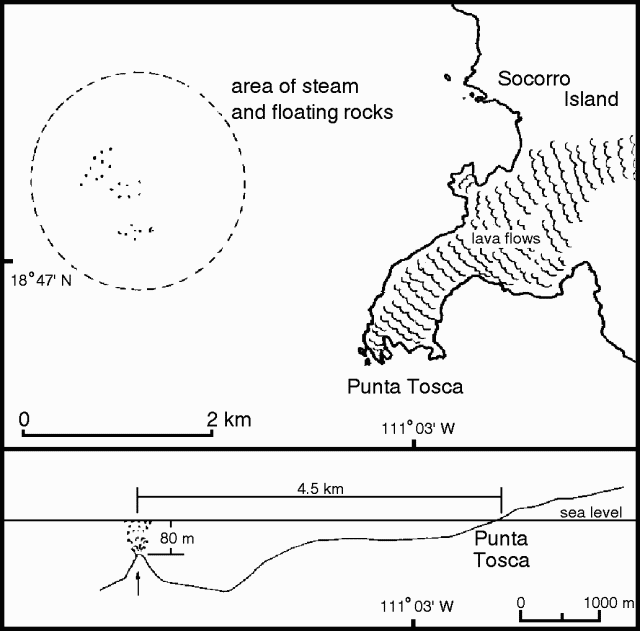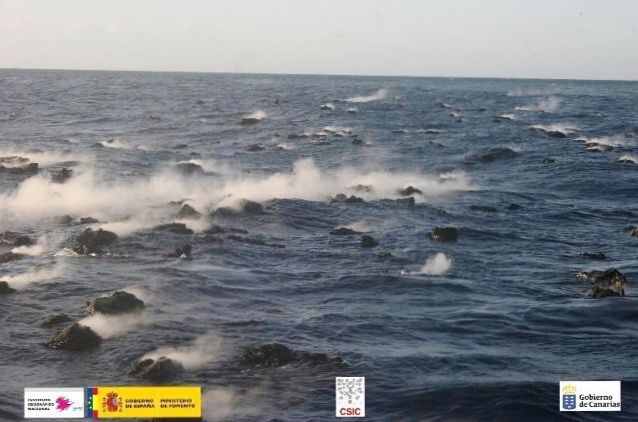 Location of underwater activity and cutting of the southwestern part of Socorro near Punta Tosca. - Courtesy of Ignacio Galindo. - in GVP & restingolitas issued off La Restinga / El Hierro in 2011.
The second zone encompasses San Benedicto and its underwater slopes descending more than 2,500 meters deep.
The Bárcena volcano, formed during eruptions in 1952-53, is the main structure of the elongated San Benedicto Island. A prominent lava delta borders the southeastern base of the Bárcena, extruded at the end of eruption. We will come back to this interesting eruption later.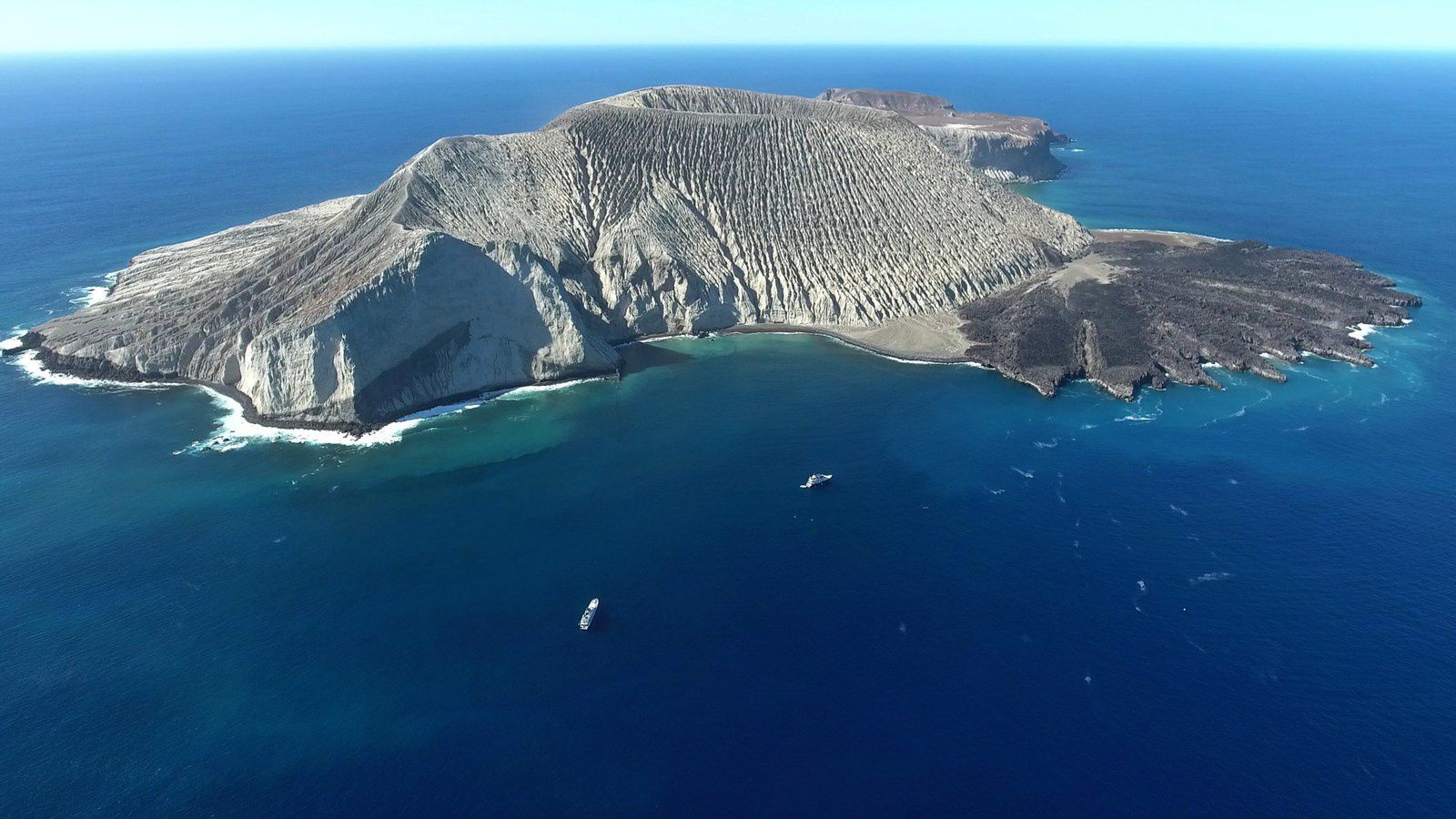 Archipelago Revillagigedo - San Benedicto Island with Bárcena volcano and its lava delta - one click to enlarge - photo from Diving BCS video.
The third zone includes the very small island Roca Partida and extends in underwater slopes to a depth greater than 2,500 meters.