Publié le par Bernard Duyck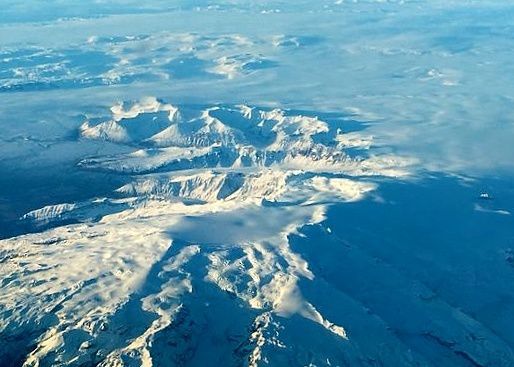 A ice-cauldron can be seen on the glacier Öræfajökull - photo Ágúst J. Magnússon. via IMO 17.11.2017
After the seismic swarm under the Öræfajökull at the end of October, a new glacial cauldron was formed last week on the glacier covering the caldera; it is one kilometer in diameter, and reflects a recent increase in geothermal activity within the caldera.
The meltwater was slowly released from the bottom of the cauldron towards the Kvíárjökull outlet glacier, in association with a sulfur odor perceived on November 16 at the Kvia River.
As a precautionary measure, the aviation alert code has been increased to Yellow by the Icelandic Met Office, despite the absence of signs of an imminent eruption.
Among the last eruptions of this volcano, the most violent was that of 1362, VEI 6.
The eruption of 1362:

It was preceded by a dormancy period of nearly 500 years. The Pliny eruption of 1362 was very explosive and violent, producing 10 km³ of rhyolitic ash and pumice falling mainly on a sector ESE.
The ejected rhyolitic magma was homogeneously distributed throughout the eruption, with 0.5-1% crystals of oligoclase, fayalite, hedenbergite, ilmenite, and magnetite.
In a drilling carried out in the Greenland ice cap in the 90s, a peak in the number of ash particles was associated, on the basis of its chemical and morphological composition, with an explosive rhyolitic eruption originating from the Öræfajökull in 1362.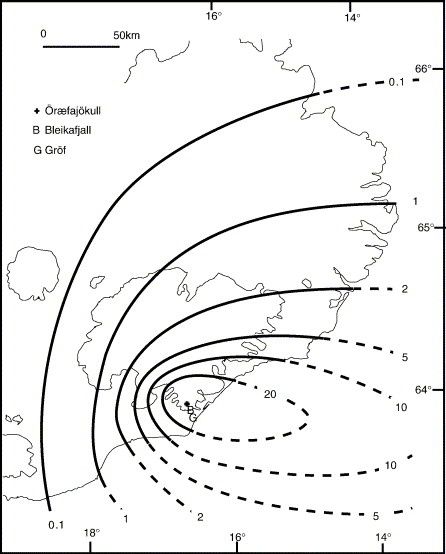 A section of tephra 1.8 meters thick found on the southeast flank of the volcano shows 14 recognizable units. They dominated by highly vesiculated glass, indicating a rapid rise of the magma and explains the mechanical fragmentation within the eruptive column.
The explosion that cleared the vent produced phreatomagmatic debris containing more than 35% lithic fragments. The weak presence of such fragments during subsequent phases indicates a duct and vent remaining stable.
The size of the pumice is increasing upward in deposits of fallout, and the presence of pumice blocks resembling bombs, indicate less mechanical fragmentation during the contraction and collapse of the Plinian column.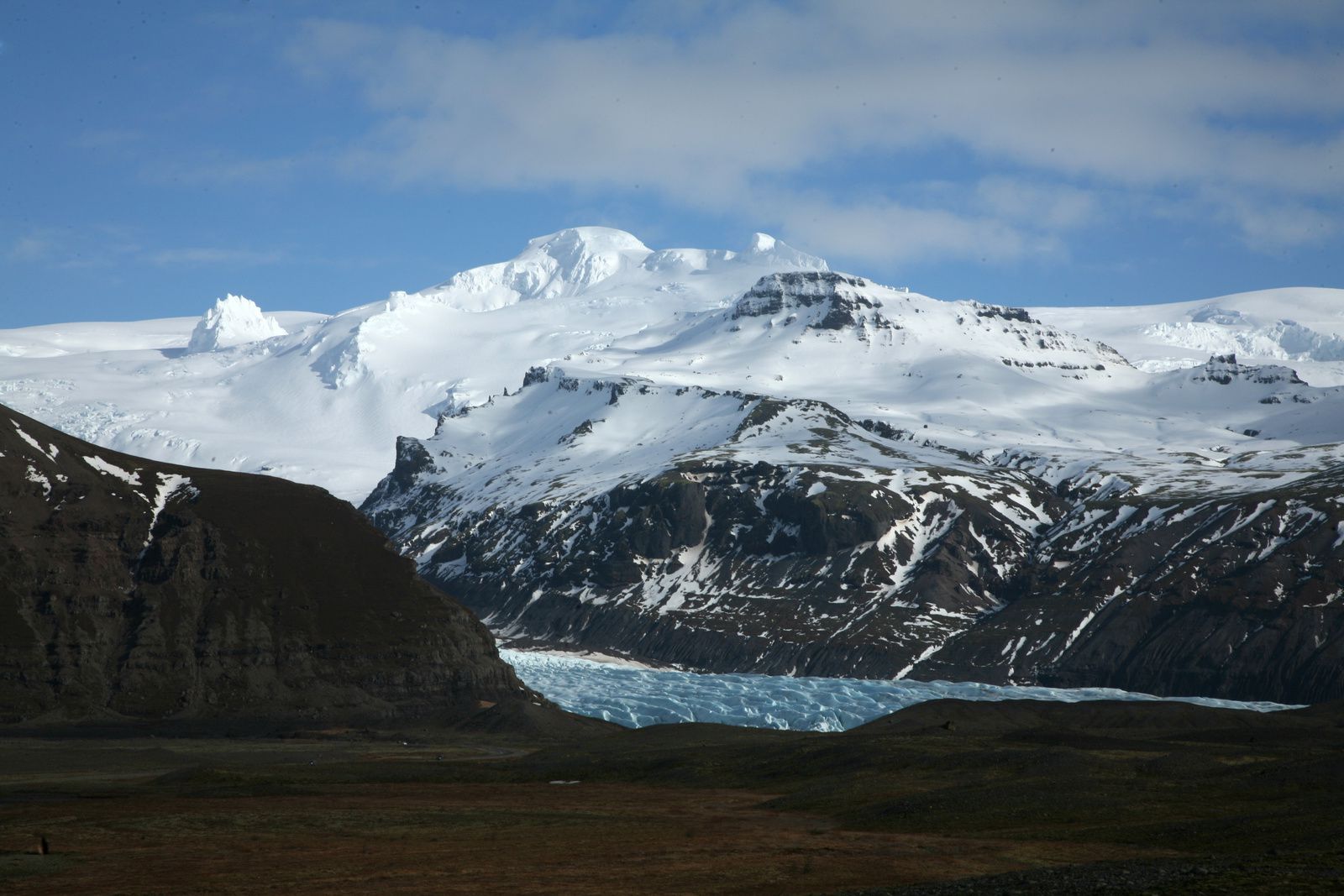 Hvannadalshnjúkur, the pyramidal peak that rises on the edge of Öræfajökull volcano - photo © Bernard Duyck 2015
The glacier covering the volcano was called Knappafellsjökull during the establishment of the first settlers in Iceland ,,, following destructins following the eruption of 1362, it was renamed Öræfajökull, after "Öræfi" qualifying "a fallow country" .
Sources:
- Icelandic Met Office - A new ice-cauldron in Öræfajökull volcano - link
- Iceland Monitor - link
- Geophysical reseach - Volcanic ash from the 1362 AD Öræfajökull eruption in the Greenland ice sheet
- Acta naturalia Islandica - Öræfajökull eruption of 1362 - by Sigurdur Thorarinsson