Publié le par Bernard Duyck
Etna is a constantly changing volcano: in addition to ash emissions, corresponding to old pulverized material, by the newest crater of the southeast, the main change is to the crater northeast, the highest point of the volcano at 3,324 meters.
Obstructed for 18 months, it reopened. The bottom of the crater collapsed, forming a semicircular mouth that continues to emit a dense plume of gas.
The Northeast crater was flown over last week by a drone, whose images reveal the precarious stability of the inner walls of the crater NE, subject to sudden and unpredictable collapses; his approach must be done with particular attention.

Source: Boris Behncke and Marco Neri; The Gazetta Siracusana.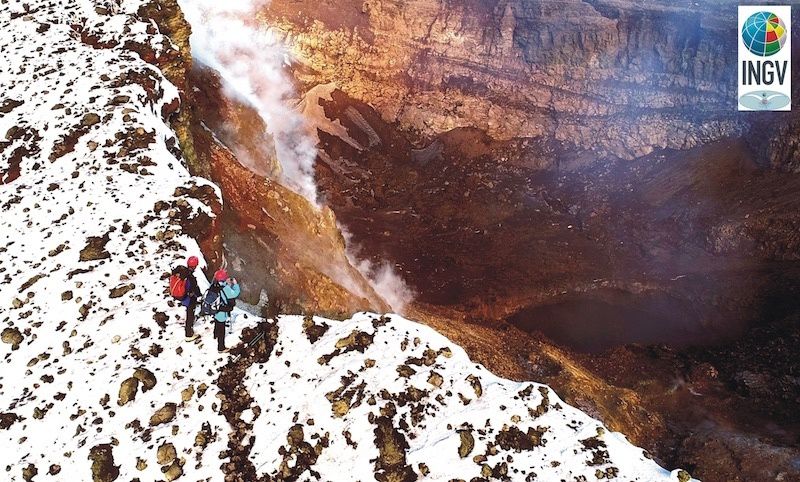 Etna - the southern edge of the crater Northeast - image Gruppo Droni FLYEYE - INGV-OE./ 28.11.2017 in La Gazetta Siracusana
The eruption continues at the Agung on November 29, with the emission of a double plume on one hand rich in steam, the other richer in ash, amounting between 2,000 and 4,000 meters.
Following a change of wind direction, the ash cloud resumed a south-southeast direction.
The closure of Ngurah Rai International Airport was extended until November 30th at 7:00 am (confirmed by the Indonesian Embassy in Paris), although the VONA was reduced to Orange on 28.11 at 23:49.
Update at 10h TU : airport of Bali is free
Agung - directions of plume and ash cloud on 28.11 at 21h loc and 29.11 at 11h loc. - a click to enlarge - images Himawari 8
An interferogram based on Sentinel satellite data shows a displacement of up to 2.8 cm. between November 5 and 17, 2017, and a larger change to the north.

Sources: PVMBG, Magma Indonesia, BNPB
Agung - interferogram on Sentinel data between 5 and 17.11.2017 - doc BKG
At Sinabung, plume and cloud co-pyroclastic succeed each other this November 28; a pyroclastic episode concerning the east-southeast flank was observed over 3,000 meters.

Sources: PVMBG & the photographers mentioned.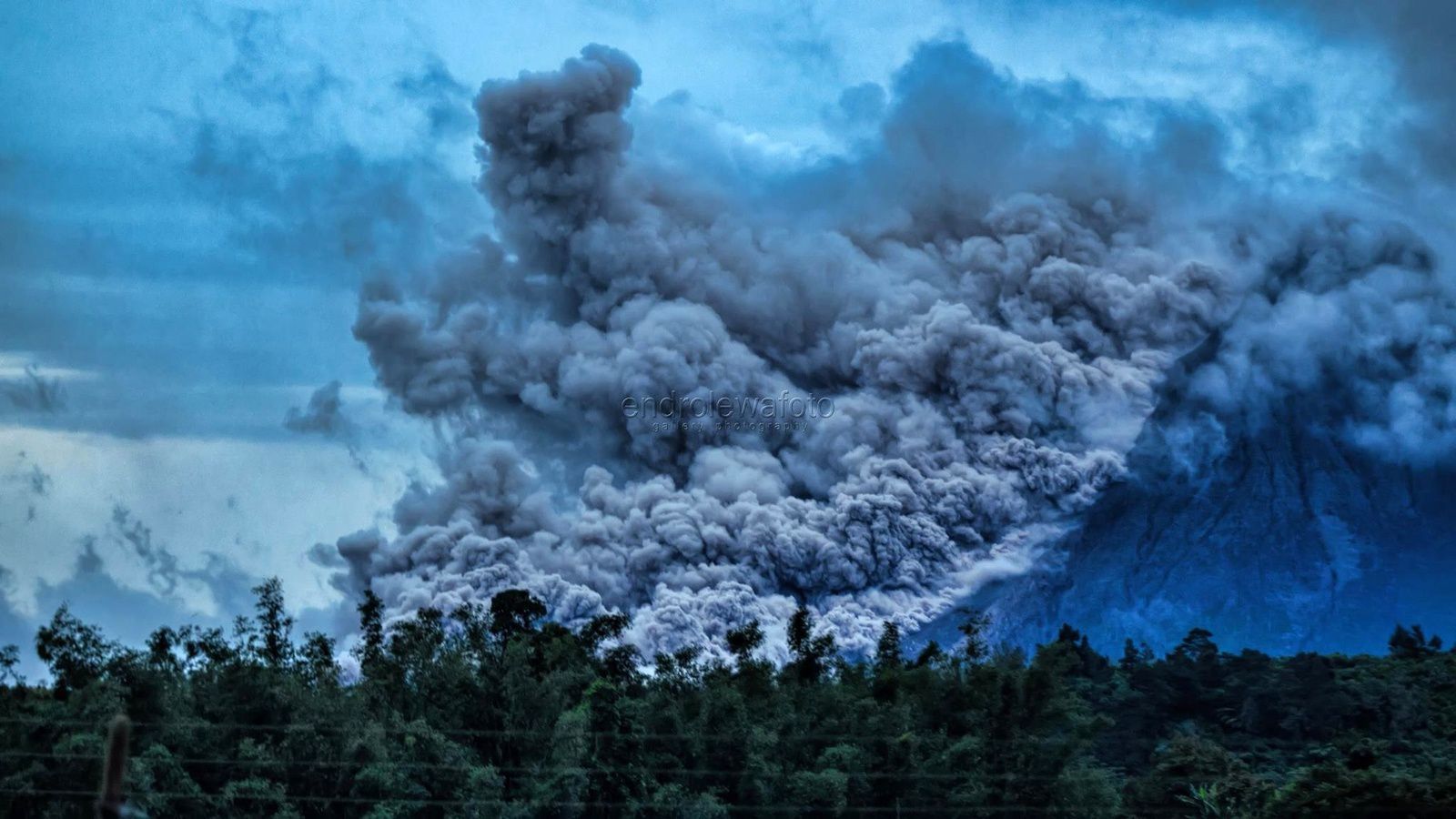 Sinabung - the 28.11.2017 / 18:12 WIB - copyroclastic cloud over 3000 m east-southeast direction - Photo Endro Lewa
In the Ryuku volcanic arc to the south of Japan, the Kagoshima observatory reports a sharp increase in volcanic earthquakes and gas emissions at Kuchinoerabujima.
On November 27th, the flow of sulfur dioxide doubled compared to the previous day, with 200 tons / day. On November 28, a white plume was observed rising 700 meters above the Shindake crater, located in the center of the island.
For the record, an explosive eruption on May 29, 2015 generated a pyroclastic flow that reached the coast and caused a total evacuation of the island

Source: JMA / via Shérine France