Publié le par Bernard Duyck
The West Mata is one of only two submarine volcanoes in the world where a live eruption has been observed.
It is located in the Lau Basin, west of the north end of the Tonga Ridge, where the Tonga Trench marks a dry turn to the west (see map).
A plume of pyroclastic material was identified in November 2008 by the research vessel Thompson.
On May 6 and 7, 2009, a follow-up expedition, equipped with ROV Jason, was able to directly observe explosions and lava coming out of several vents near the top of the seamount, called Prometheus and Hades, and the extrusion of pillow lavas.
Since the first sighting, seven surveillance expeditions have followed this submarine volcano to note changes that have occurred following various summit eruptions or flank rift zones. At least four eruptive sites have been identified between 2012 and 2016.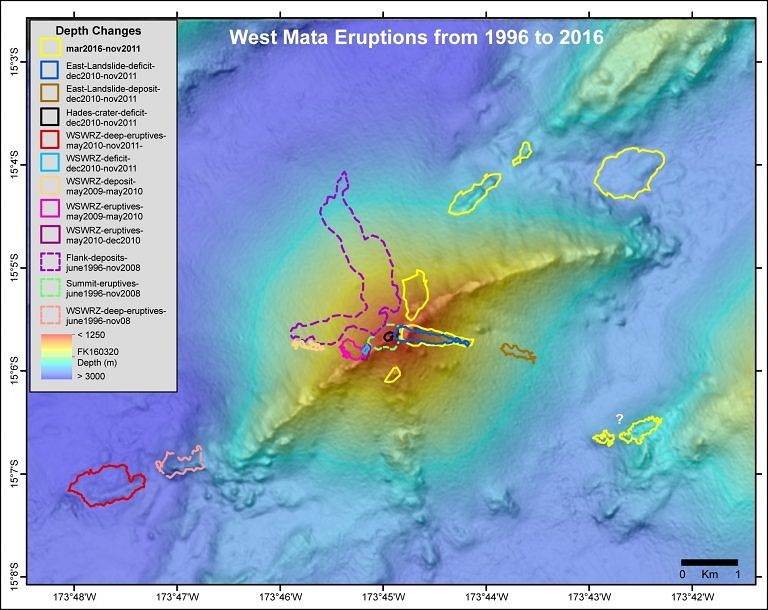 Map of West Mata showing areas of depth change due to eruptions between two bathymetries over the last two decades - map modified from Embley & al. / Susan Merle / Schmidt Ocean Institute
At the beginning of November 2017, the comparison of the bathymetric data made by the R / V Falkor clearly shows two areas of positive difference, the first located east of the summit on the NE rift zone seems to be a mound of lava up to 70 meters thickness, the second is midway up the south-east flank, away from the rift zone, and more like a landslide deposit, or could be a fragmentary deposit of a more explosive eruption .
These two areas will be explored thanks to AUV Sentry and ROV SuBastian.

To be continued ...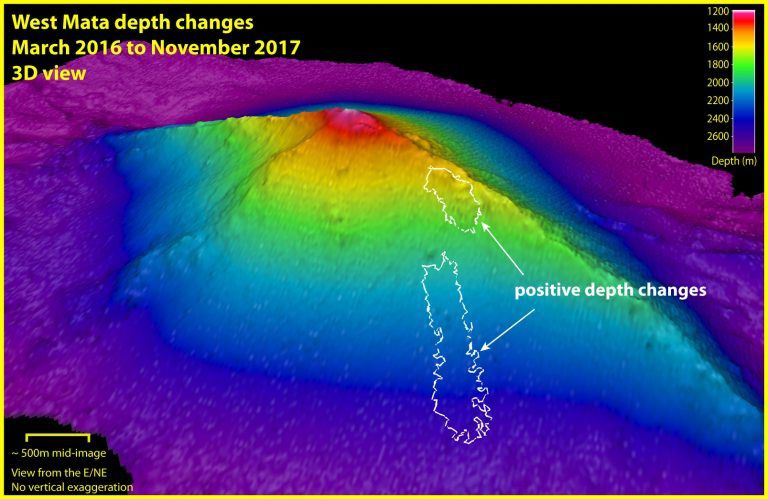 West Mata - oblique 3D view with the probable site of two eruptions underlined with white, comparison between two bathymetries carried out in 2016 and 2017 - Doc. Susan Merle / Schmidt Ocean Institute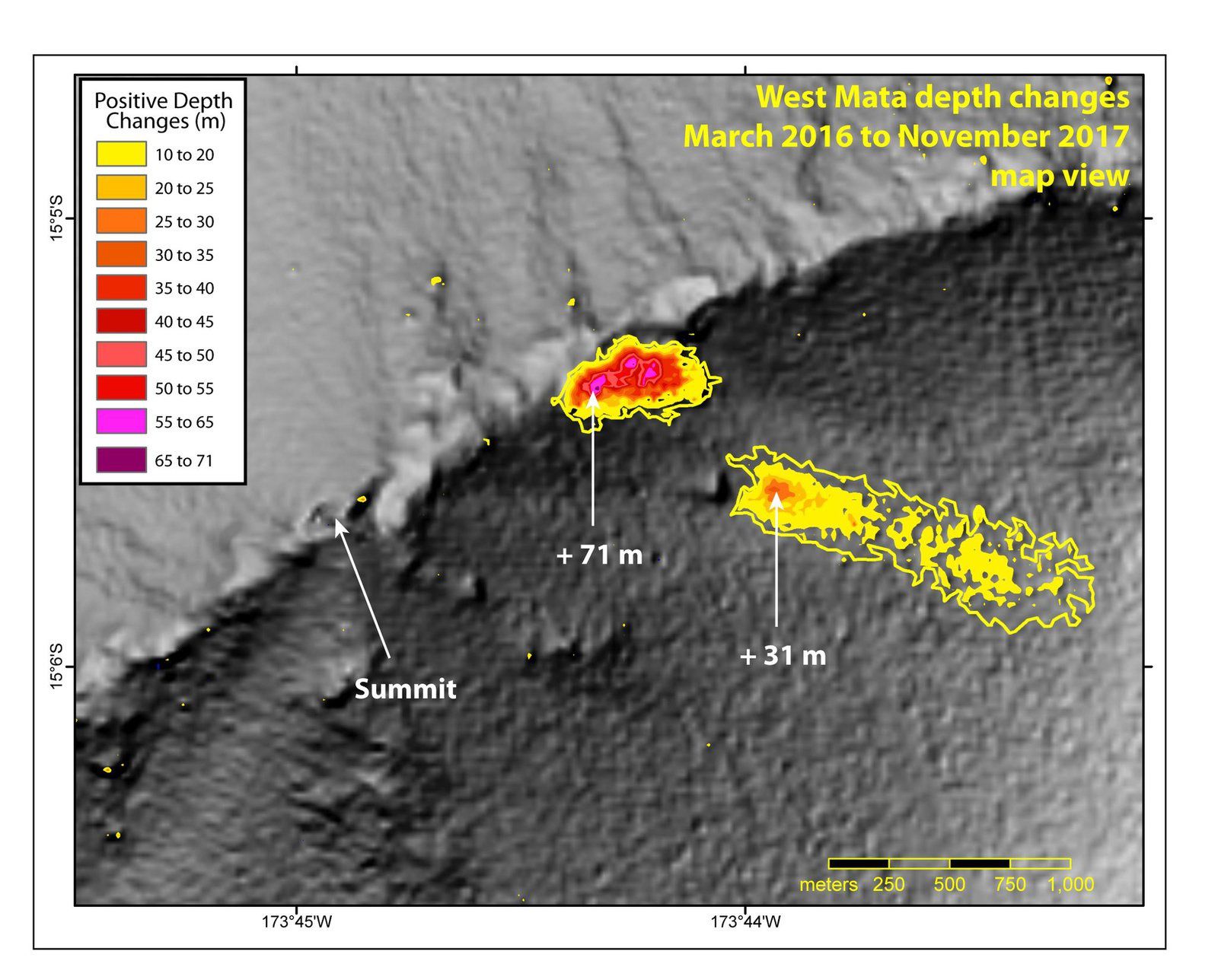 West Mata - map of depth changes between the two bathymetries of 2016 and 2017 - Doc. Susan Merle / Schmidt Ocean Institute