Publié le par Bernard Duyck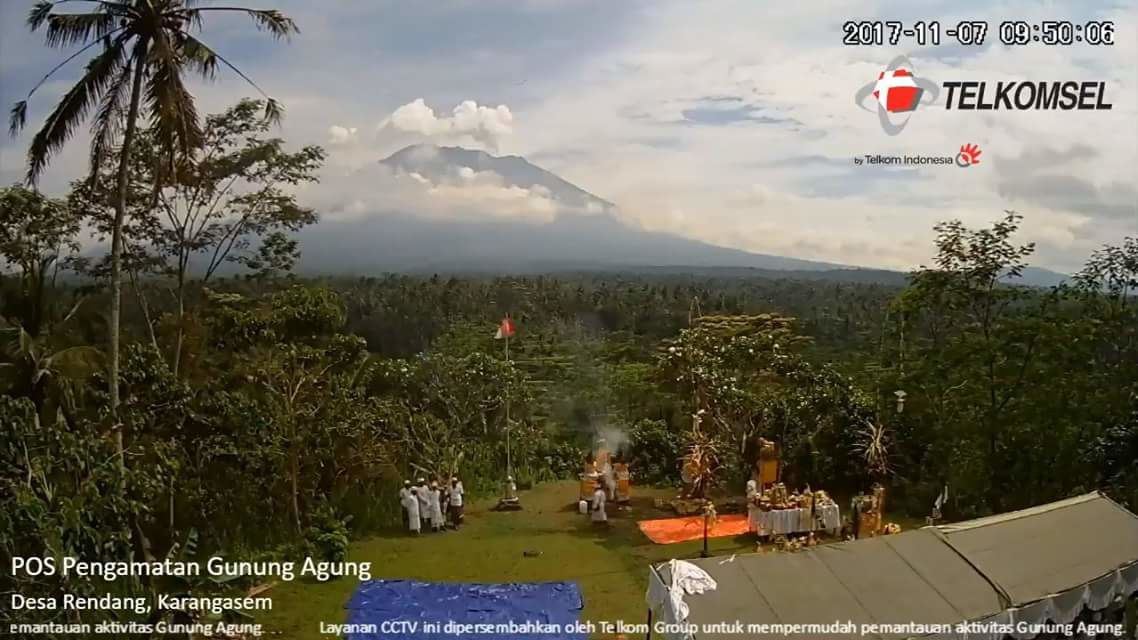 Communion with the volcano - At the Agung the incense vapors rise to the plume of the volcano - webcam Telkomsel 07.11.2017 / 9:50 local
At the Agung, nothing new question of seismicity and visible activity; the steam plume oscillates between 400 meters on November 5th and 100-200 meters on the 6th.
According to the BNPB, 116,766 inhabitants are still displaced, despite the lowering of the alert level.

Sources: PVMBG, BNPB and Magma Indonesia
Agung - the steam plume at 400 m this 05.11.2017 22h57 on the thermal image of the PVMBG - Seismicity of 06.11.2017 via Magma Indonesia - a click to enlarge
The eleventh eruption of the year of Fuego continues effusively; it is characterized by two flows of lava in the direction of the Seca and Ceniza barrancas, respectively 1,200 and 800 meters long.
The ash plume oscillates between 4,500 and 4,800 m asl. before dispersing to the west and southwest for 12 km.
The energy of the eruption remains for the moment constant, but pyroclastic flows remain possible in the different drainages.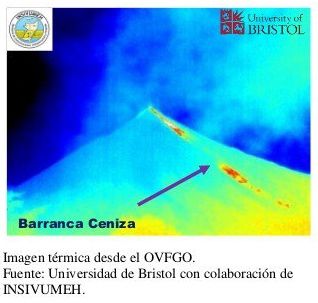 Fuego - thermal image of the flow towards the barranca Ceniza - Doc. Insivumeh / Univ.Bristol 06.11.2017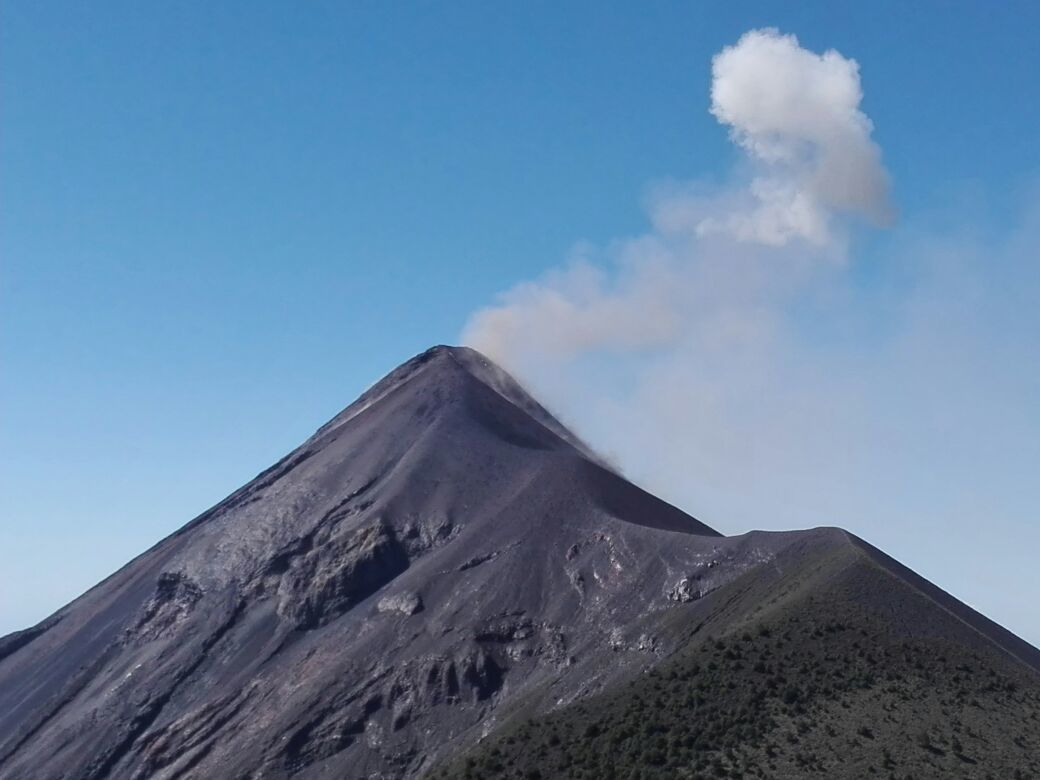 Fuego - A clearing in the ash plume in the day of 06.11 will allow the drones to come closer and to sample gas and ashes - Doc. Conred
Also in Guatemala, OVSAN observed a pyroclastic flow on the south-eastern flank of Santiaguito on the morning of November 6, which generated a co-pyroclastic plume of about 4,000 meters dispersed by winds towards a large southern sector; ash falls are reported on the lands of the finca El Faro and the Florida, in altitude less than 5 km from the volcano.
This pyroclastic flow was caused by a small collapse of the still active Caliente dome.
Low to moderate explosions are still going on.

Source: Insivumeh & Conred - reports of 06.11.2017
Explosive activity of Sabancaya, in Peru, is considered increasing last week, with an average of 57 explosions per day.
The explosion plumes reach a height of 3,800 meters max. above the crater, before dispersing 40 km to N, NE and E.
Seismicity is dominated by LP earthquakes, associated with fluid motions and emission tremors. Hybrid earthquakes, related to the progression of the magma, are decreasing.
Few changes in inflation; sulfur dioxide emissions were 3,996 tonnes / day on 30 October.

Source: IG Peru / OVI / Ingemmet