Publié le par Bernard Duyck
The eruptive activity continues on Ambae, in minor mode according to Vanuatu Geohazards. The level of alert remains fixed at 3, with a forbidden zone of 3 km radius, because according to scientists, there is no evidence of climbing risk.

The photos taken between November 2nd and 7th confirm the growth in height of the Lake Voui cone, and the maintenance of the eruption style, characterized by frequent explosions and the emission of a plume of gas and ashes. Some explosions appear more energetic for people, who feel the waves.

Source: VMGD; thank you to Shérine France for the link to the photos.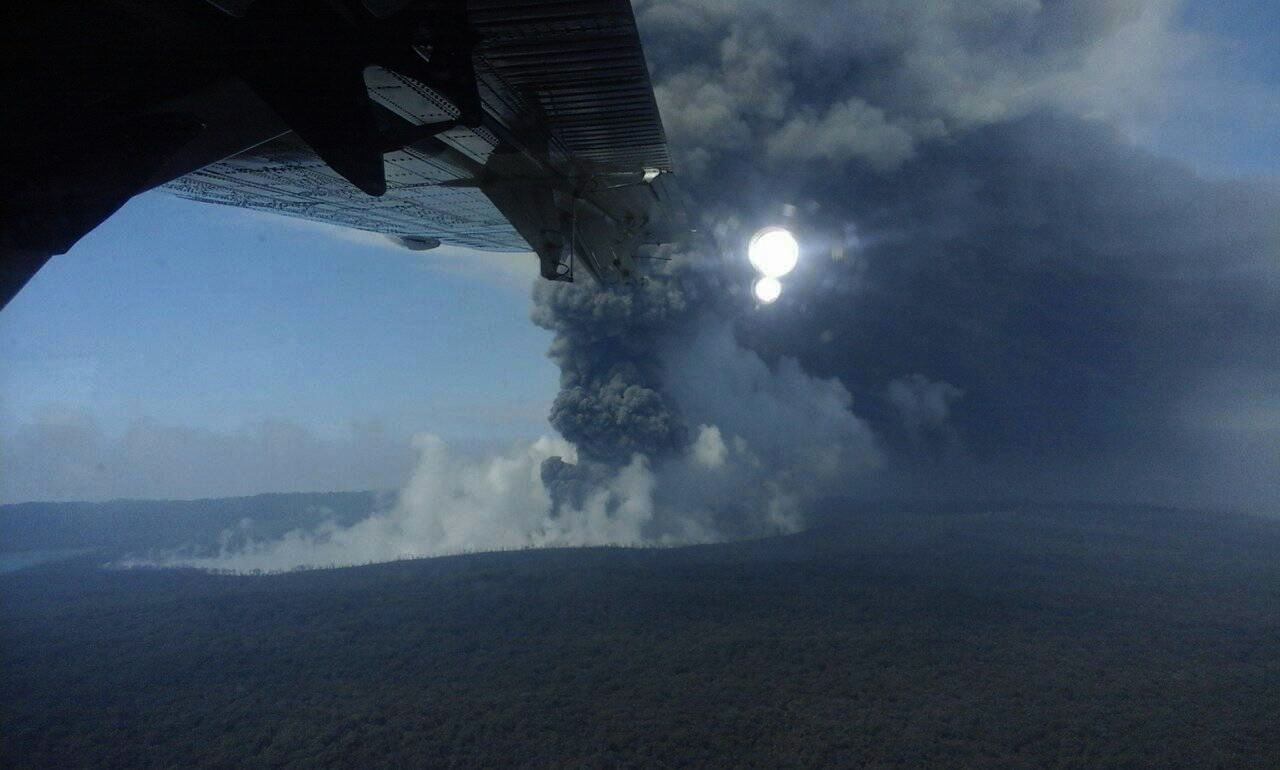 Ambae - impressive ash plume emitted by the cone of Lake Voui 06.11.2017 / 9h - photo Tukunamoli Christian / Facebook via Shérine France.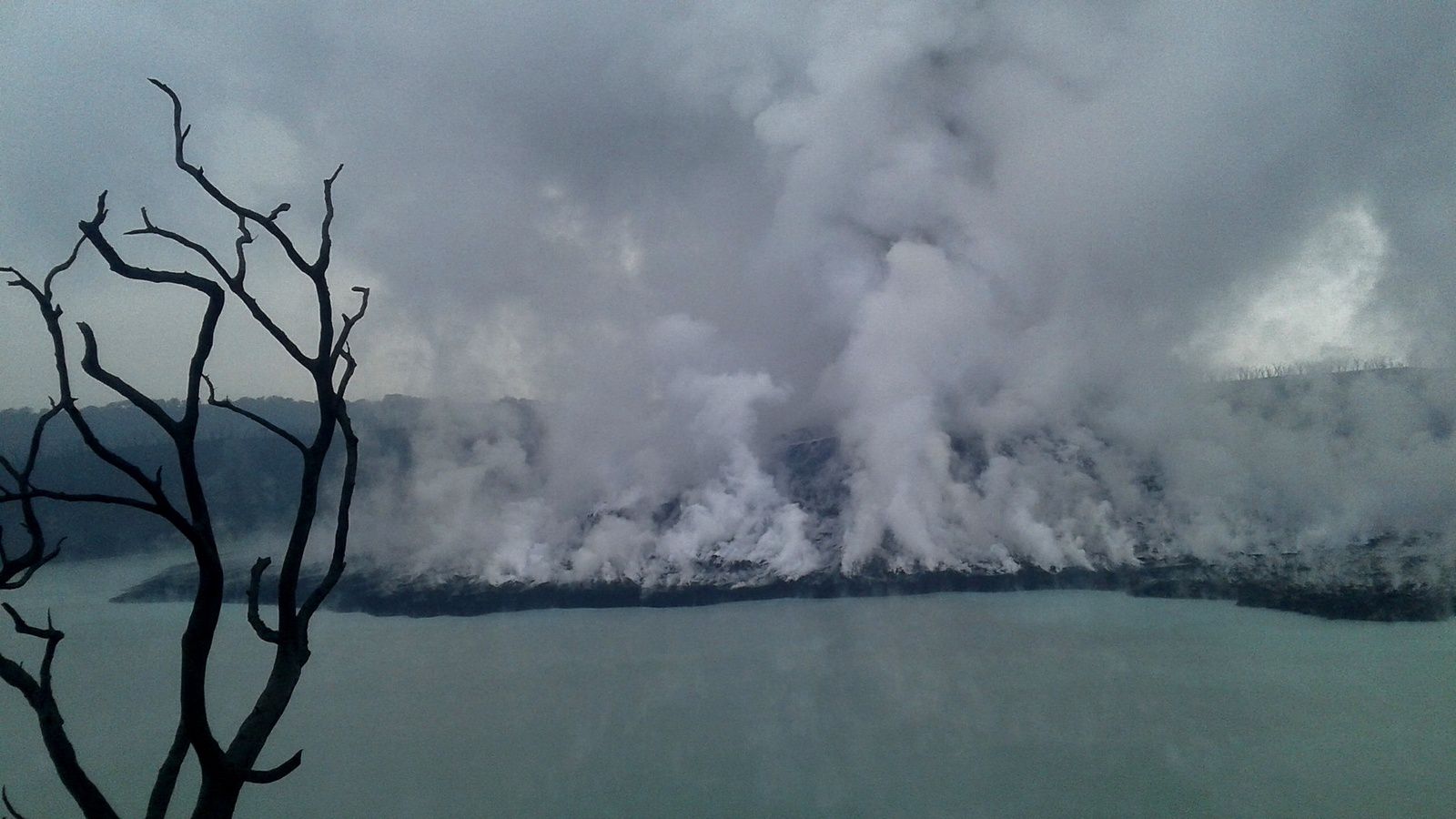 Ambae - close-up view on the activity in Lake Voui - 03.11.2017 - photo Mitoksave / Facebook via Shérine France.
In Irazu, Costa Rica, the crater lake, which had disappeared since 2013, is busy reforming ... to the delight of fans of this very photogenic altitude site.

Source: Communication of Tanguy De Saint-Cyr / Adventure and volcanoes
On Tuesday, November 7, 2017, 10:39 AM (local time - 6:39 UTC), an earthquake was felt by residents of Reunion Island, mainly in the north.
This earthquake was recorded by the seismometers of the Volcanological Observatory of Piton de la Fournaise. The first analyzes of this earthquake made it possible to locate it, 7 km below sea level in the Roche Ecrite sector (north of the island). Its magnitude was measured at 2 on the Richter scale.
This type of event, felt by the population is recorded several times a year. This event is isolated and is of tectonic origin. At present, this earthquake has not been followed by replicas.
This event is independent of the one recorded and felt last November 4th (located in the south of the island).

Source: OVPF