Publié le par Bernard Duyck
Some brief news of Indonesian volcanoes
- The Sinabung, in alert level IV, presented around 8:16 on November 20 a beautiful white plume rising to 3,200 meters, drifting little under a light wind to the SSW. A tremor of 275 sec. has been registered by the PVMBG.
- At the Agung, in alert level III, the situation is maintained without eruption, and with a low seismicity.
- On the rest of the archipelago, the PVMBG informs 18 volcanoes in alert level II.
A mention for Bromo, at this alert level for a year, greeted this anniversary with a beautiful plume of steam.
At Merapi / Java, a degassing is reported since the first week of November. On Sunday, November 19, the BPPTKG reported a thick white outgassing to the west and dome zones of temperatures between 83.3 and 122.5 ° C.
G. SinabungCAUTION02-06-2015
G. GreatStandby29-10-2017
G. Ili LewotolokAlert07-10-2017
G. Banda ApiAlert05-04-2017
G. DempoAlert05-04-2017
G. BromoAlert20-10-2016
G. RinjaniAlert27-09-2016
G. LokonAlert22-08-2016
G. SoputanAlert21-04-2016
G. KarangetangAlert16-03-2016
G. GamalamaAlert10-03-2015
G. SangeangapiAlert17-06-2014
G. RokatendaAlert07-04-2014
G. MotherAlert10-12-2013
G. GamkonoraAlert01-07-2013
G. SemeruAlert02-05-2012
G. Anak KrakatauAlert26-01-2012
G. MarapiAlert03-08-2011
G. DukonoAlert15-06-2008
G. KerinciAlert09-09-2007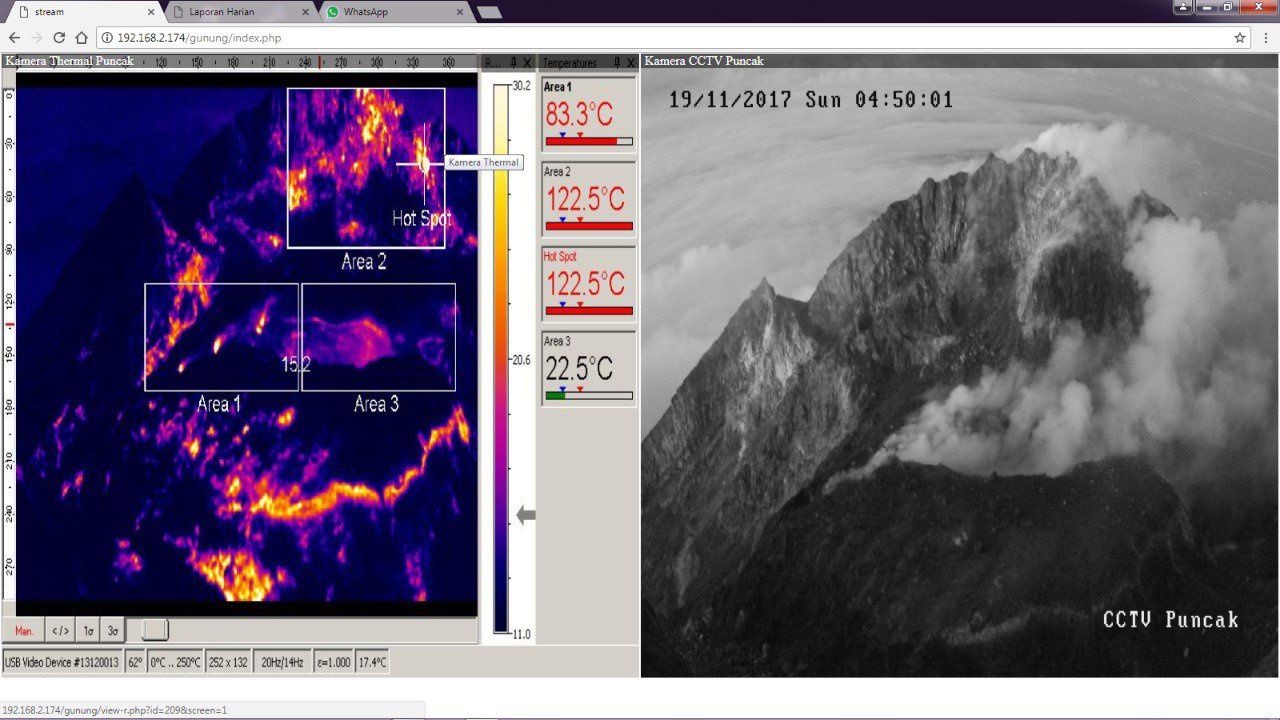 Merapi - images of the summit dome and temperature recording with thermal camera - Doc.BPPTKG 19.11.2017 / 4h50
In Fuego, Insivumeh reports a white degassing plume rising to 4.300 meters asl. on November 19 at 13:32, before drifting west and southwest, as well as 6-8 weak to moderate explosions per hour; they are accompanied by gray ash emissions at 4,500-4,700 meters asl.
Ashes are reported on Panimache I and II, Morelia, and Santa Sofía.
Sources: Insivumeh & Conred
Details on the state of the Öraefajökull:
According to a series of Nasa Landsat 8 images, the birth of the ice cauldron in the caldera could be dated between October 26 and early November.
The situation remains under investigation, and during a meeting between the Civil Protection and the local residents, it was clarified that the lapse of time between a possible eruption and the appearance of a jökulhlaup / ice breakup would be relatively short, of the order of 20 minutes.

Sources: IMO, and tweets from Evgenia Ilyinskaya.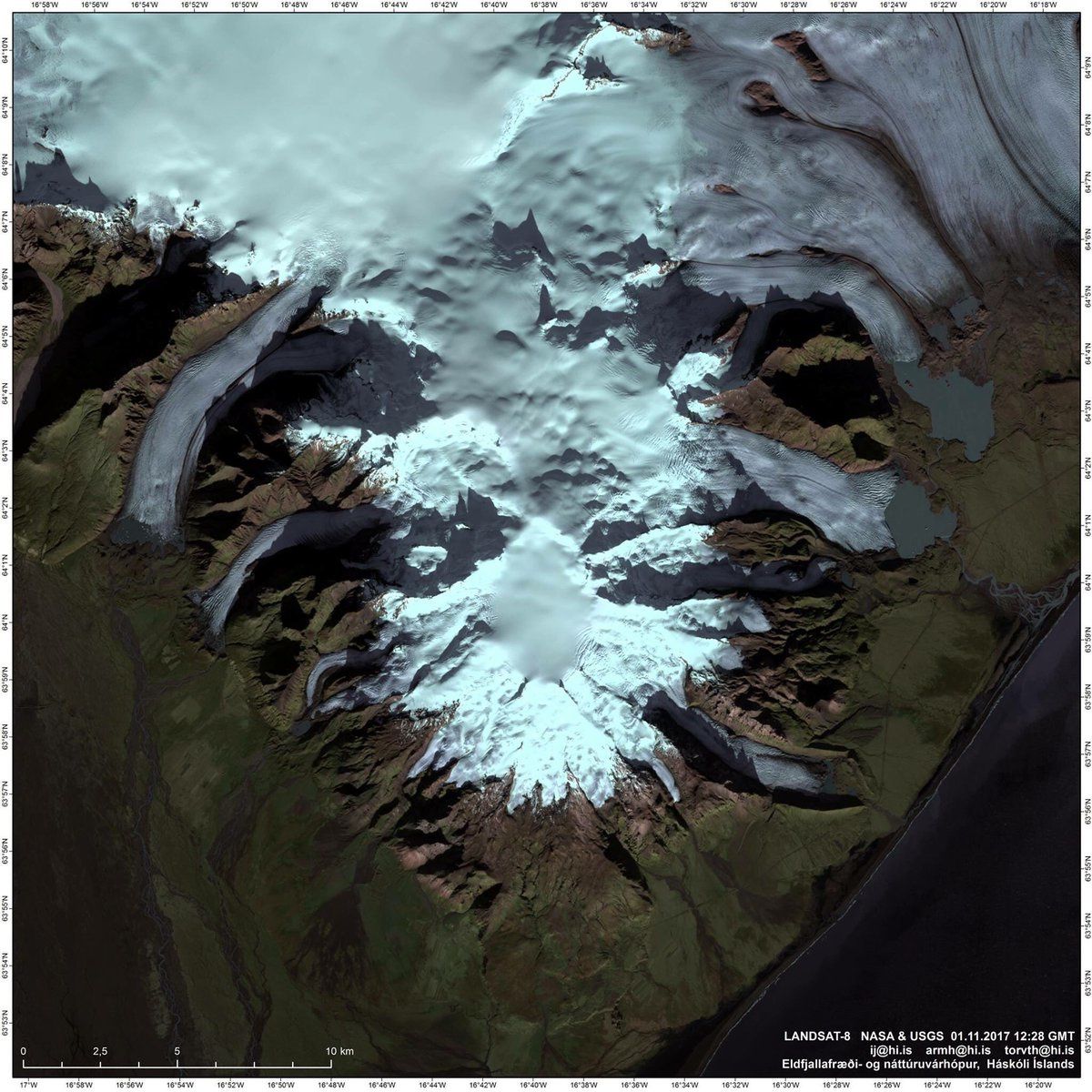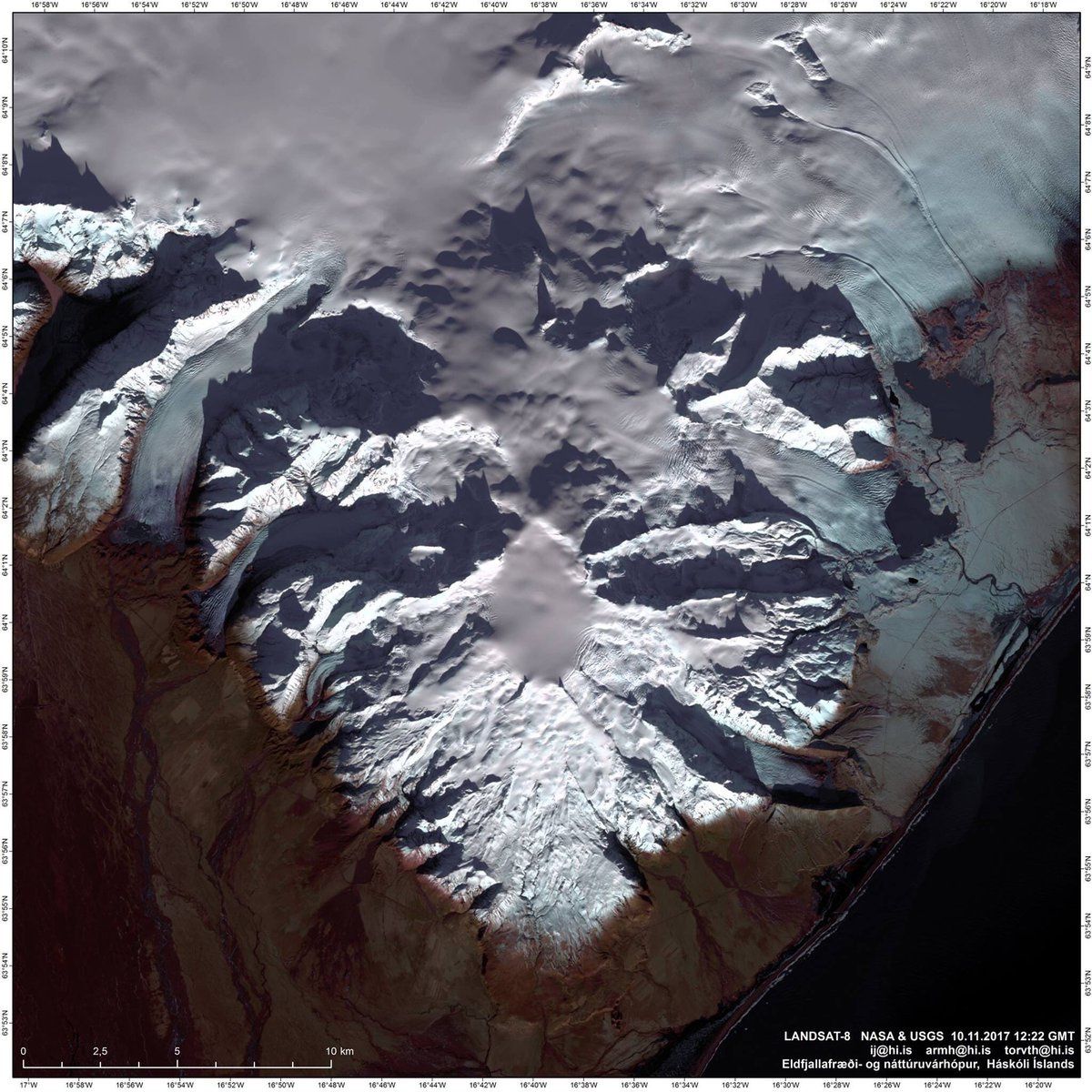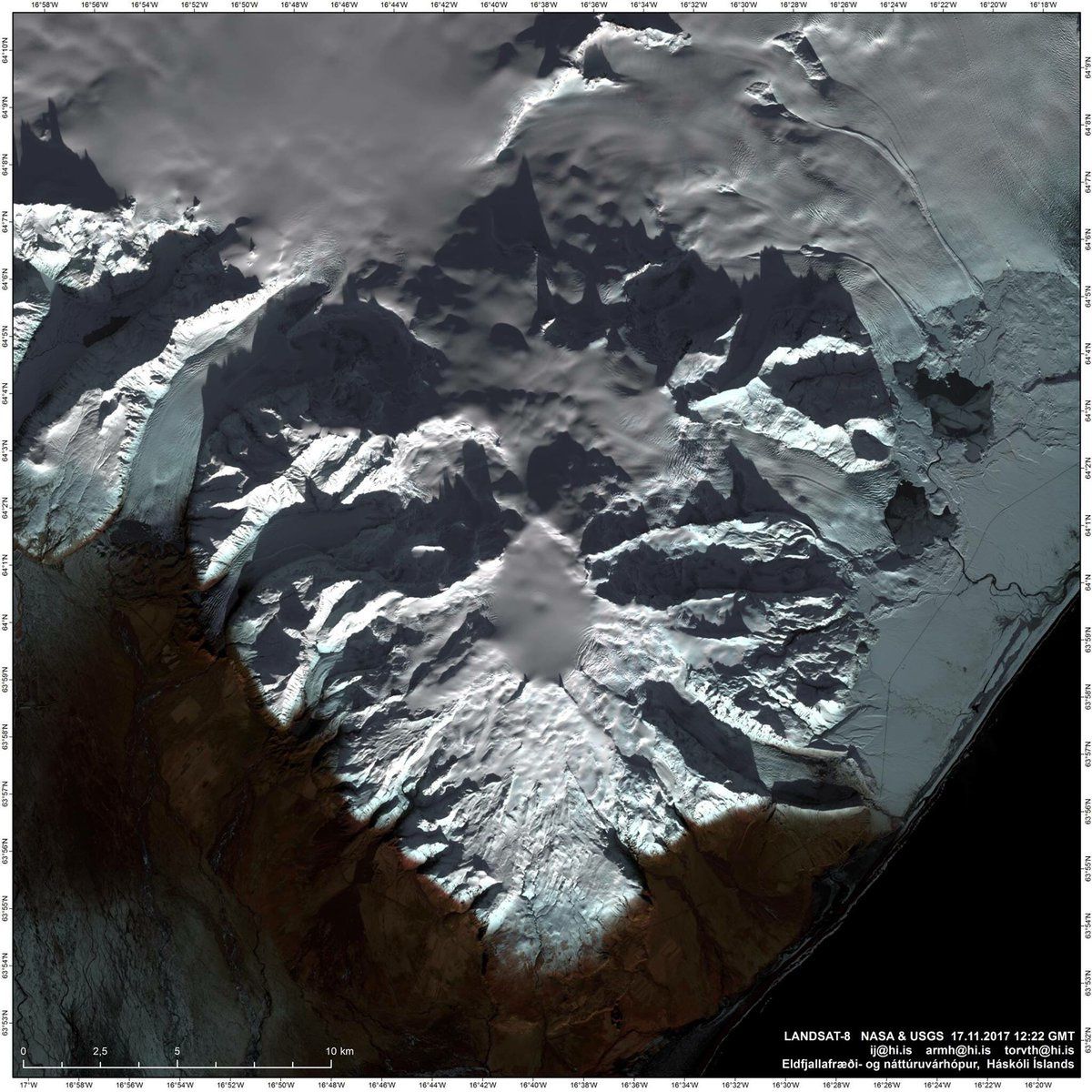 Ice-cauldron of the Öraefajökull, respectively 1, 10 and 17.11.2017 - Landsat Nasa images via Evgenia Ilyinskaya. - a click to enlarge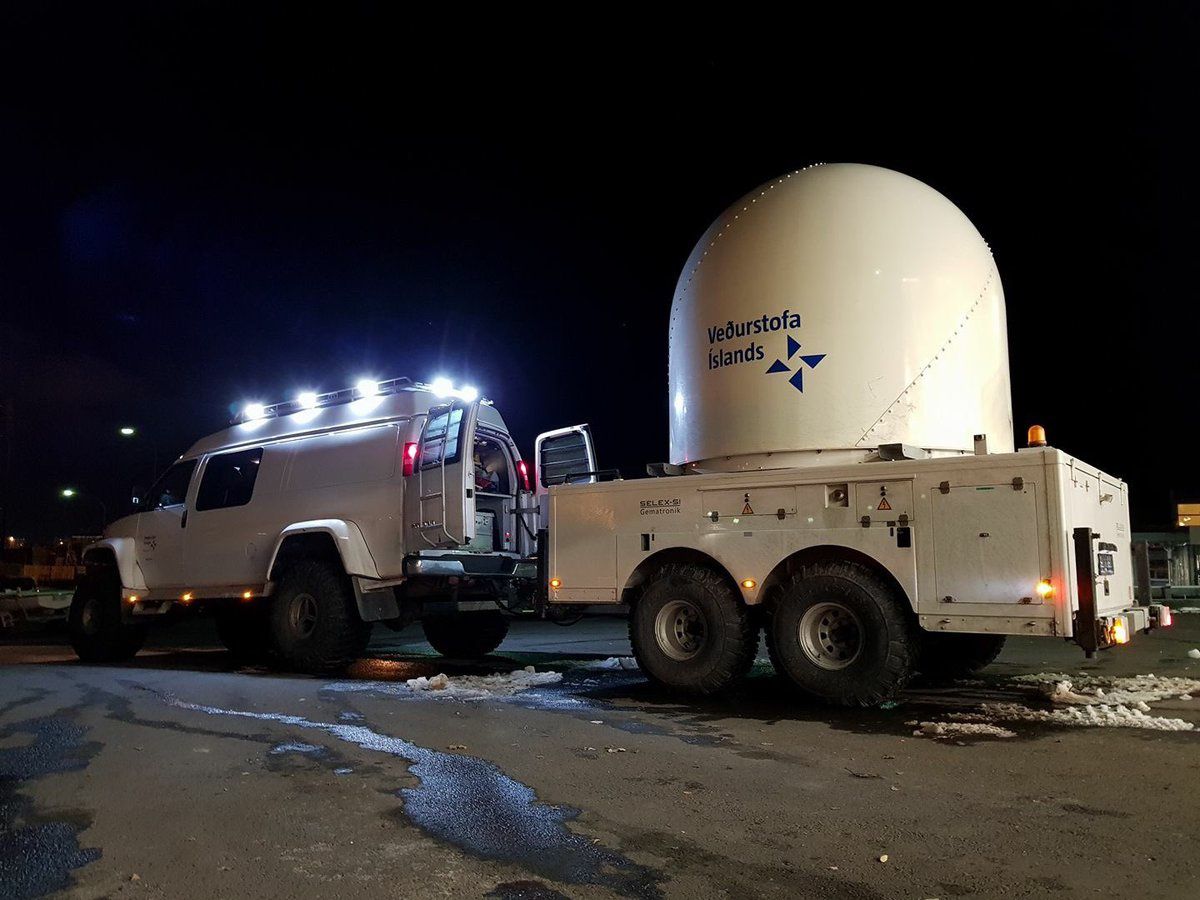 Vedurstofan increases monitoring as a precautionary measure, with the movement of the ash detection radar towards the Öraefajökull volcano - Photo Njall Reynisson 19.11.2017