Publié le par Bernard Duyck
The Agung seems calm, outwardly, on the morning of December 3, emitting a plume of steam and weak gas at 500-1,000 meters above the crater. On the contrary, the internal activity remains important. Yesterday, a continuous tremor of 34 minutes from 04:42 pm WITA indicates, according to the PVMBG, an addition of magma, and predicts a lapse of time of ten days so that the filling of the crater, a total volume estimated at 60,000,000 m³.
Seismicity remains low overall, and the level of alert identical
Sources: PVMBG, Magma Indonesia, BNPB

Agung - 03.12.2017 - Outdoor calm and internal activity - Doc. Magma Indonesia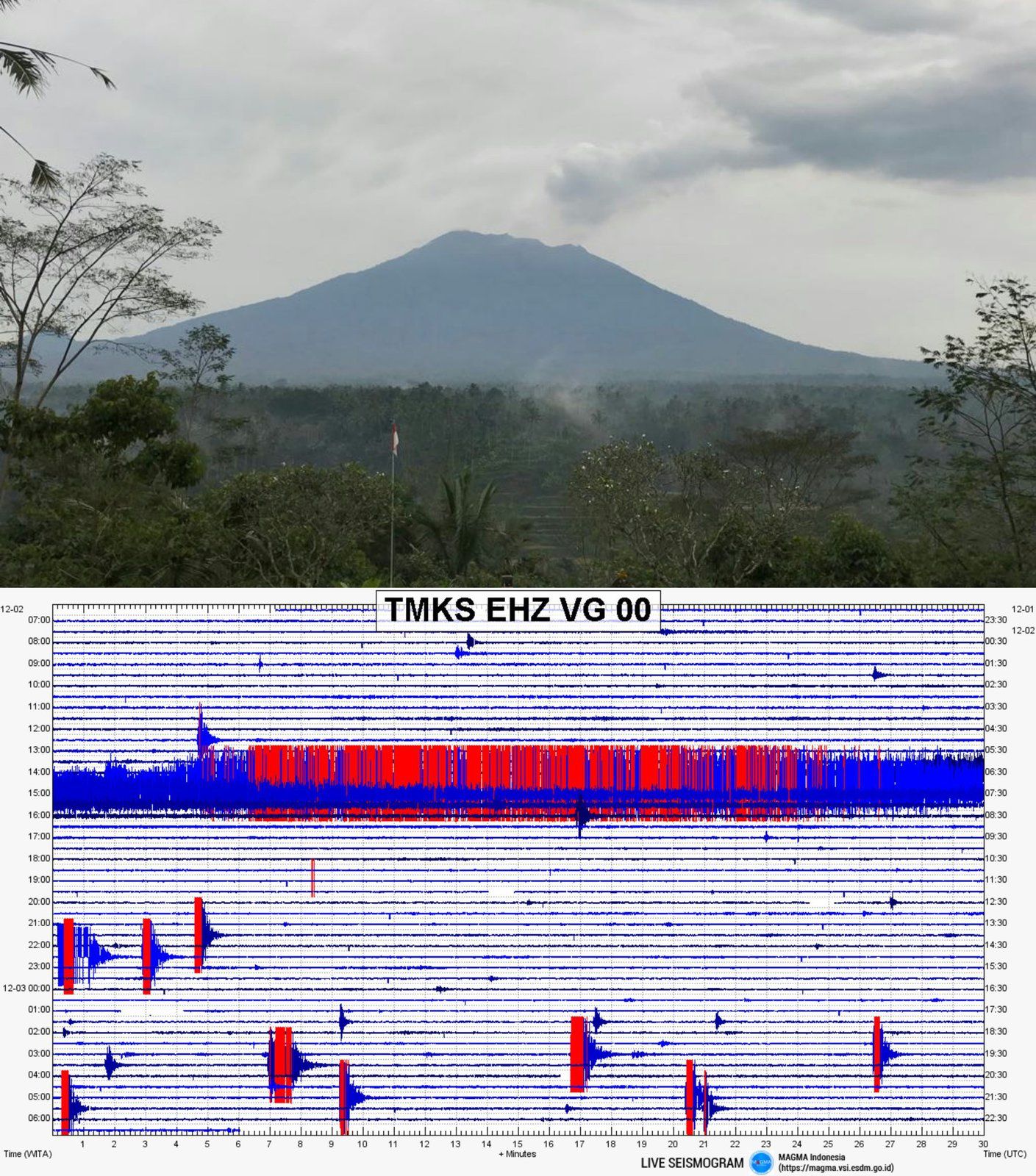 Agung - 3 December 2017 morning: Calm on the outside but much is going on inside.- Doc Magma Indonesia
In Chile, OVDAS reports ash and water vapor explosions at the Nevados de Chillan complex; the plume exceeds 1,500 meters.
The alert level remains in Amarilla.
Source: Sernageomin / OVDAS
The Underwater Fire / Schmidt Ocean Institute Expedition continues in the Mata Volcanic System, located in the northern part of the Tongan arc (see maps in the previous article on this topic).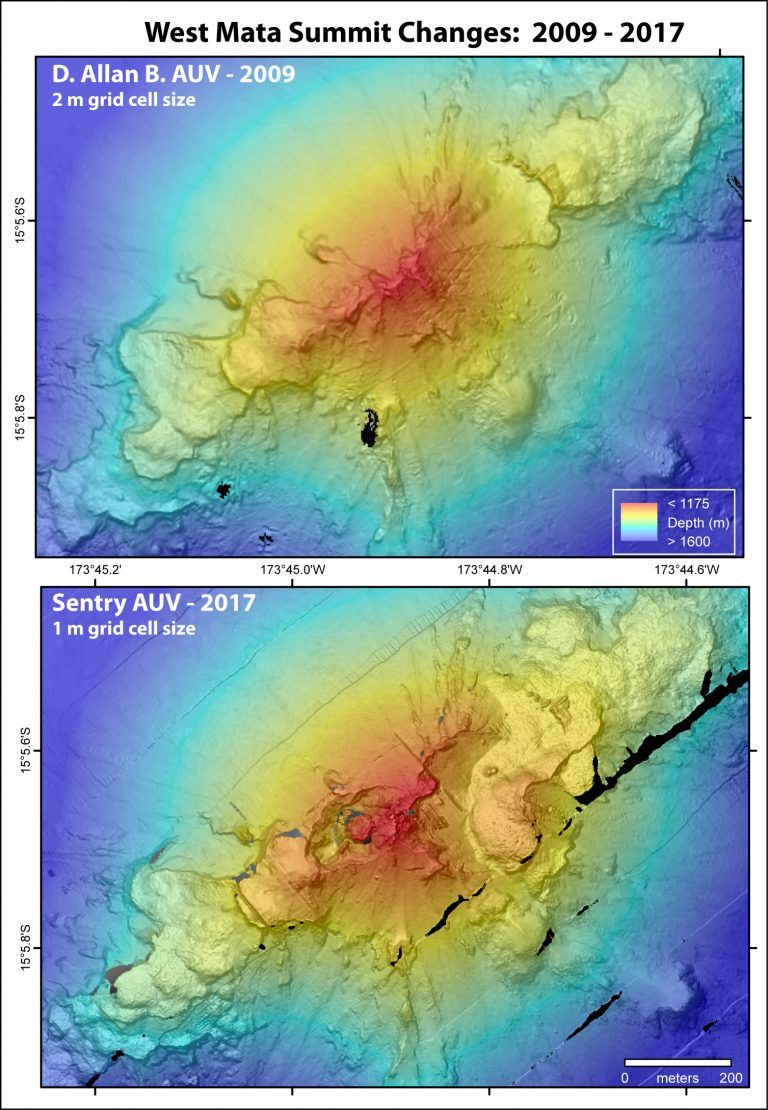 West Mata - Morphological evolution of the summit zone between 2009 and 2017 - to note the difference in resolution and accuracy of the images - Doc Schmidt Ocean Institute
This volcanic system is in perpetual evolution, and comparisons with previous dives allow us to see and understand the changes due to eruptions, but also the different stages of evolution of each volcanic and hydrothermal structure, although these submarine volcanoes are of similar composition.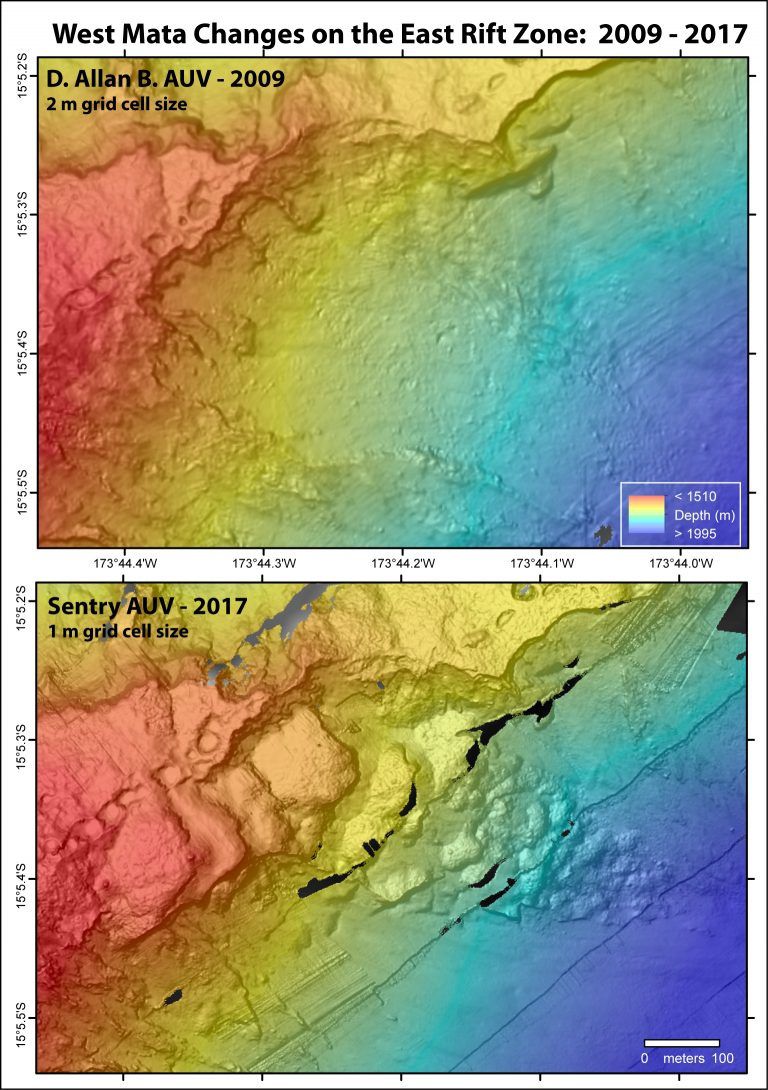 West Mata - Morphological evolution of the East rift zone between 2009 and 2017 - note the difference in resolution and accuracy of images - Doc Schmidt Ocean Institute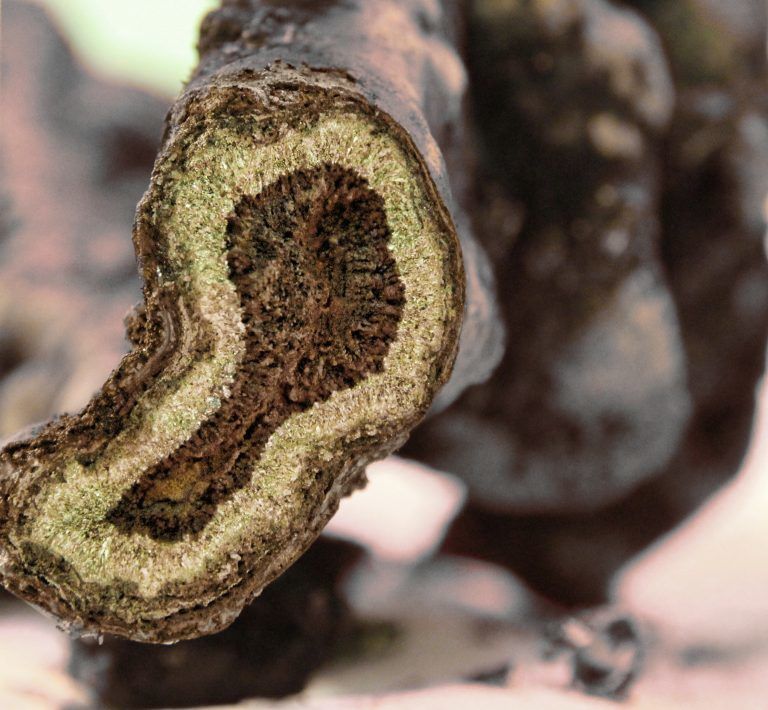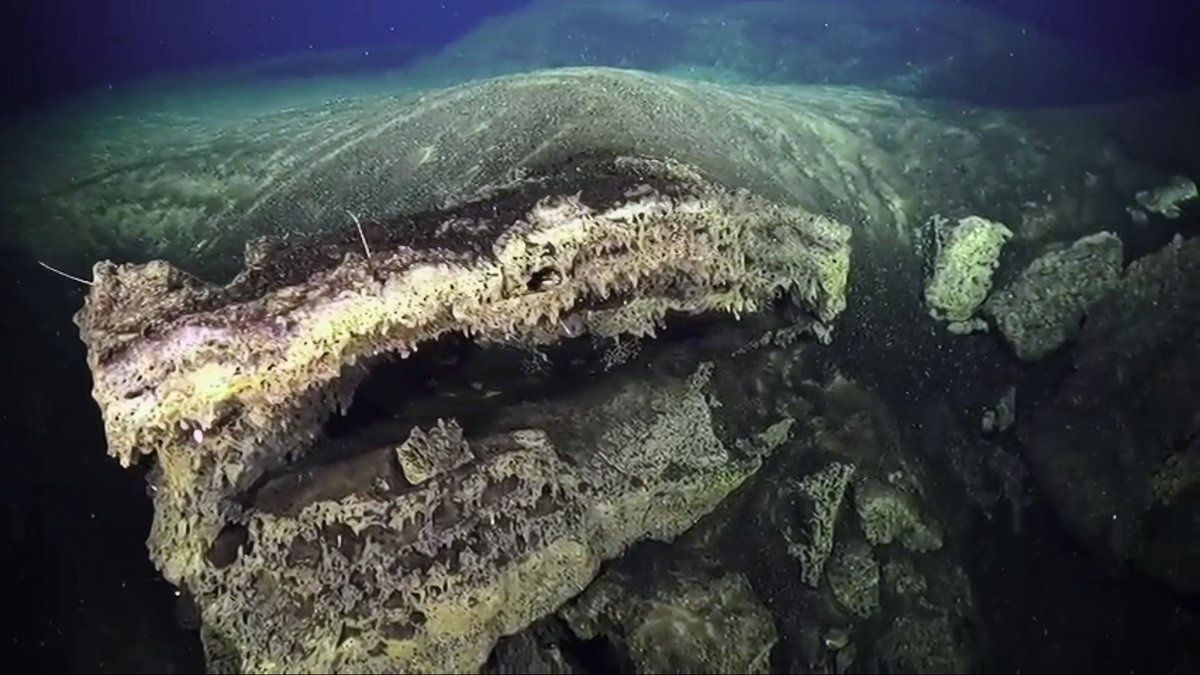 Volcanic system Mata - Lava tube or megapillow - photo Fumihiko Ikegami / Schmidt Ocean Institute / 11.2017
Beautiful examples of pillow lava, pillow lava, were filmed.
Pillow lava: English term designating the fluid lava, most often basaltic, emitted in aquatic environment and which form, by rapid cooling, a ball structure, more or less elongated duffel, which can constitute stacks.

Sources:
- Schmidt Ocean Institute - Underwater Fire: Studying the submarine volcanoes of Tonga - Our first discovery - link
- AGU Blogosphere - Underwater Fire: Changing Landscapes - Bill Chadwick & Susan Merle - link
- AGU Blogosphere - Submarine Volcanoes of Tonga: What is the point? - link