Publié le par Bernard Duyck
At Agung, the PVMBG reports an ash plume on December 28 at 4:55 am WITA, which reached 1,000 meters above the summit, and night glow.
On the attached videos, we notice on the first, a same incandescence at the bottom of the plume of ashes emitted (at an indefinite date - only the date of putting on-line figure), and on the second, the presence of water in the crater near a zone of fumaroles, at the edge of the galette.
The Besakih Temple, located at the foot of the Agung volcano and officially closed since November 25, 2017, may reopen soon, according to a statement by the vice governor of Bali at Antara News.
Sources: PVMBG, BNPB & Antara News
Agung - strong degassing and incandescence in the bottom of the plume - Uploaded by advir virendra on 2017-12-28.
Agung - Lava cake and fumarole - note the presence of water in the crater (left of the image from 2'35) - Uploaded by Widya Pamungkas on 2017-12-28.
At Sinabung, three eruptions are reported by the PVMBG, respectively at 19:25, 19:35 and 19:42 WIB, the first accompanied by pyroclastic flows traveling 3,500 meters east, and 2,000 meters south; Seismometers recorded 62 block avalanches over a 800 to 1500 meters lenght.
The BNPB reports that, following the strong eruption of 27.12 and the ash falls, agricultural crops were damaged in the village of Sukandebi.
Sources: PVMBG, BNPB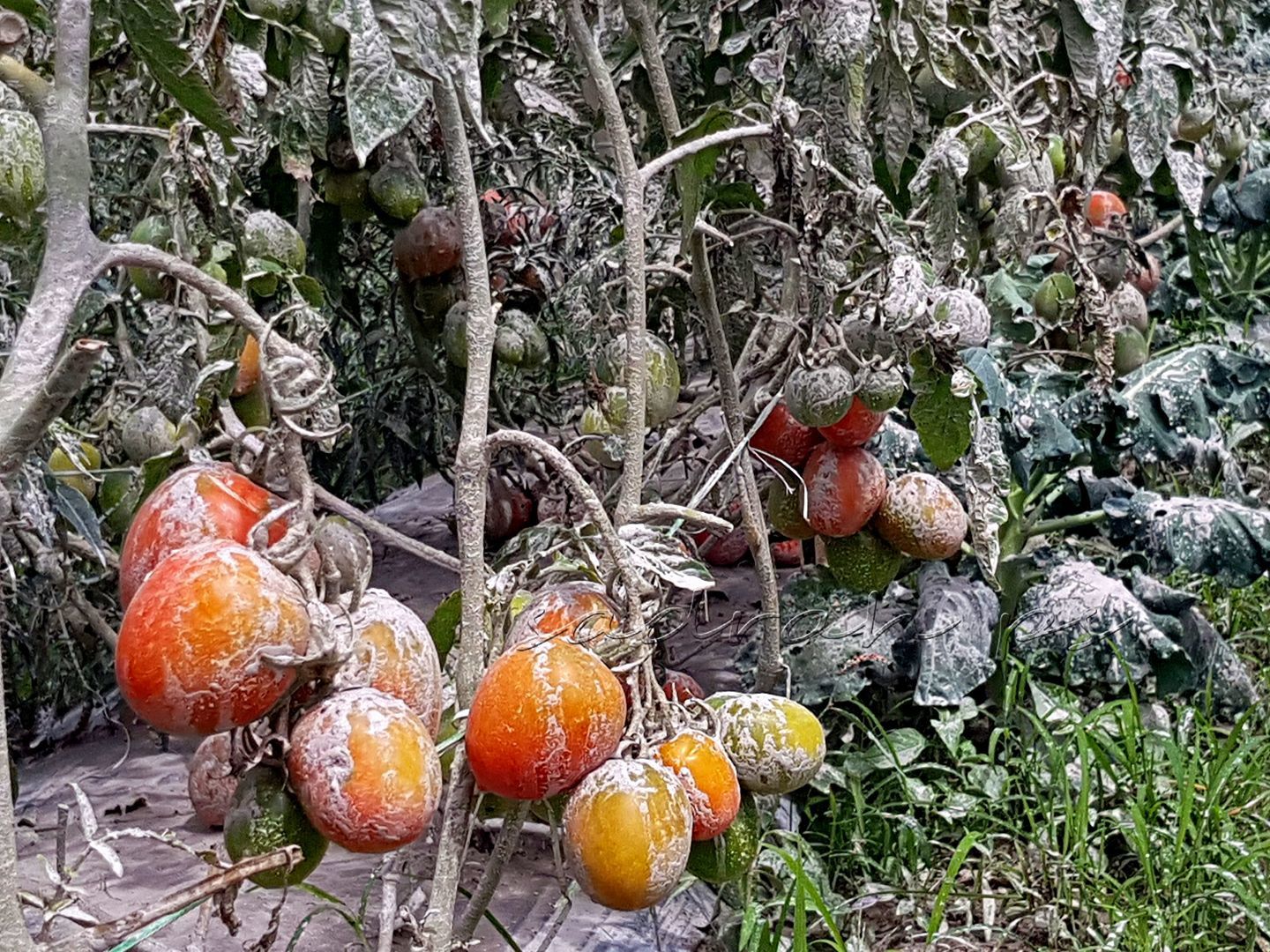 The ashes of Sinabung, the negative side before the positive benefits - photo Sadrah Peranginangin 28.12.2017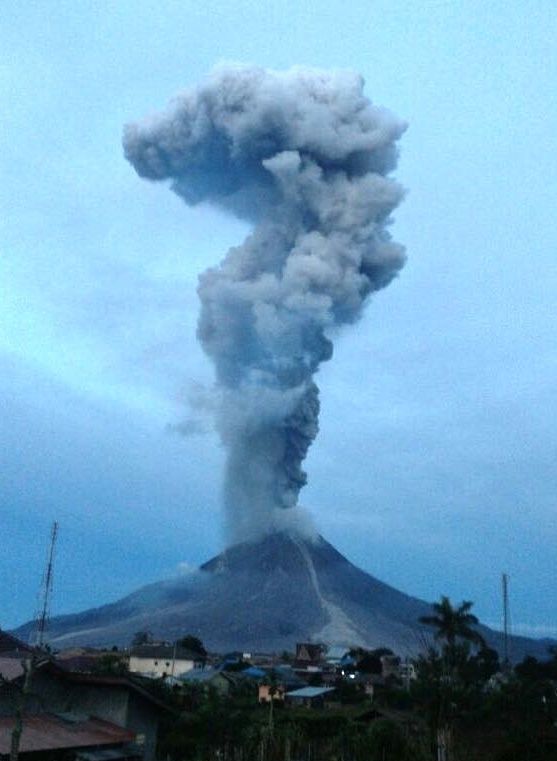 Sinabung - eruptive plume of 29.12.2017 / 6h11 WIB with fine ash rain on the eastern side - photo BNPB
In Turrialba, seismicity remains weak, mainly marked by LP earthquakes, in association with fluid movements. The western crater continues to exhibit a slight night glow due to the presence of magma gas at high temperatures inside the crater.
In recent days, a constant degassing feeds a whitish plume rising only a hundred meters above the crater and then dispersing to the west-southwest.
Source: Ovsicori