Publié le par Bernard Duyck
The Agung experienced yesterday some ash emissions reaching a height between 500 and 2,100 meters above the summit; Incandescent was observed that night.
Today December 9, plumes of ashes were observed at 5:05 and 5:49 local; strong winds tilted the plume north.
The local 7h30 eruption propelled ash and gas to 2,000 meters above the crater; it would be of the phreatomagmatic type, according to the BNPB (to be confirmed).
A rain of ashes and lapilli (accretioned?) is reported on the village of Temakung / Karangasem, without impact damage.
The activity continues in Sinabung, where "Beidar Sinabung" reports collapses of incandescent blocks this December 8 at 2h WIB over a distance of 1,500-2,000 meters, and a plume of ash rising to 3,000 meters at 14:58.

Sources: PVMBG, BNPB, Beidar Sinabung
The Kanlaon, after the resumption of the degassing since 6h34 local, was the seat of a phreatic eruption this 9 December 2017 from 9:47 local; it lasted about 10 minutes, based on seismic records. Because of the cloud cover, the plume of ash and vapor has been poorly observable visually.
The sound of the eruption was heard in Brgy, Manghanoy and La Castellana, and fine ashes reported on Sitio Guintubdan, Brgy. Ara-al, and Carlota City.
The alert is level 2, with a zone of permanent danger, prohibited entry of 4 km radius.

Source: Phivolcs
Etna gave us yesterday, December 8, a strong gas emission at the Bocca Nuova and a small puff of gas and some ashes at the "puttusiddu" of the new crater southeast.

Source: Boris Behncke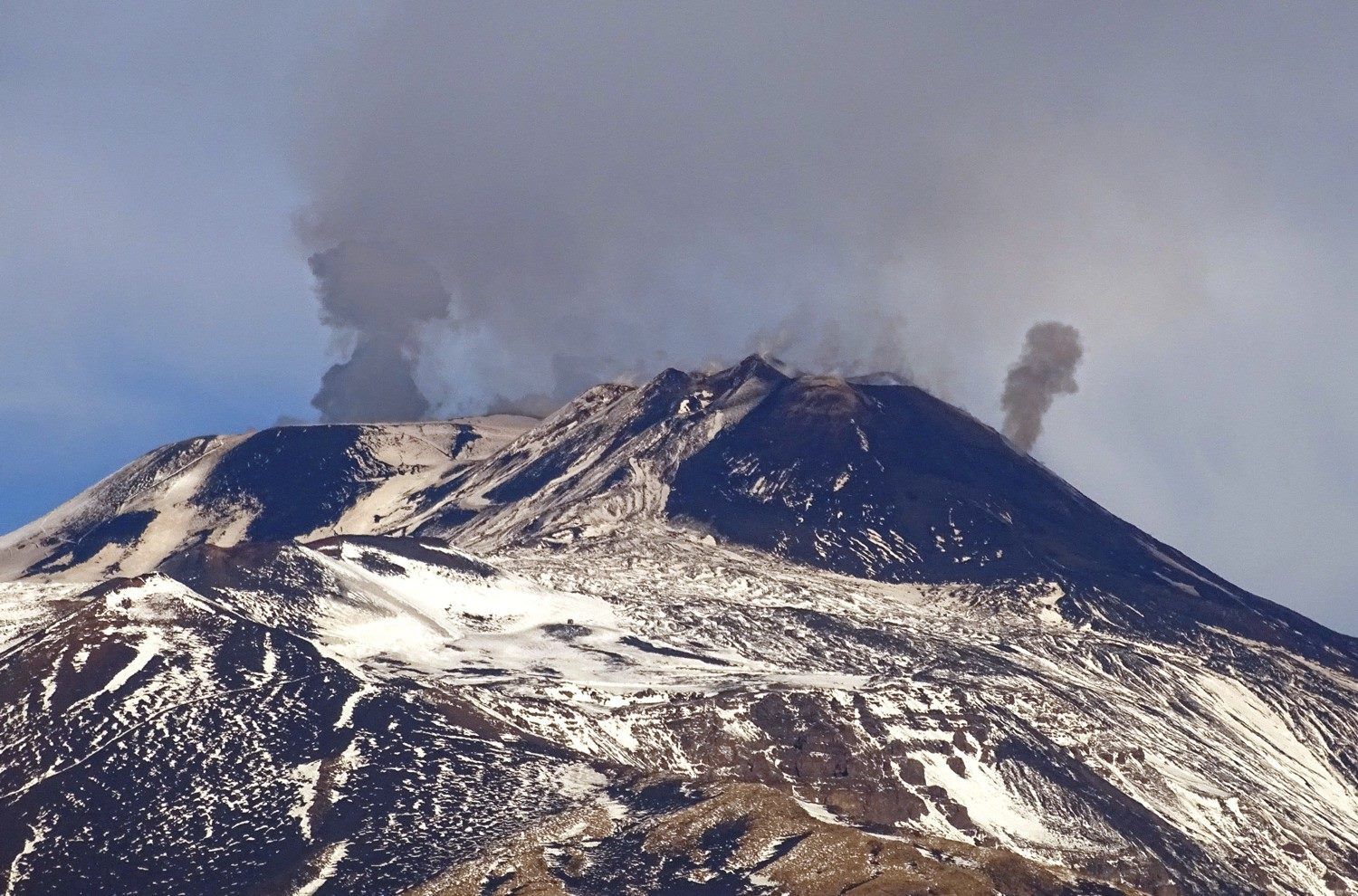 Etna - 08.12.2017 in the morning - photo Boris Behncke (the Bocca nuova on the left, the "puttusiddu" of the NSEC on the right)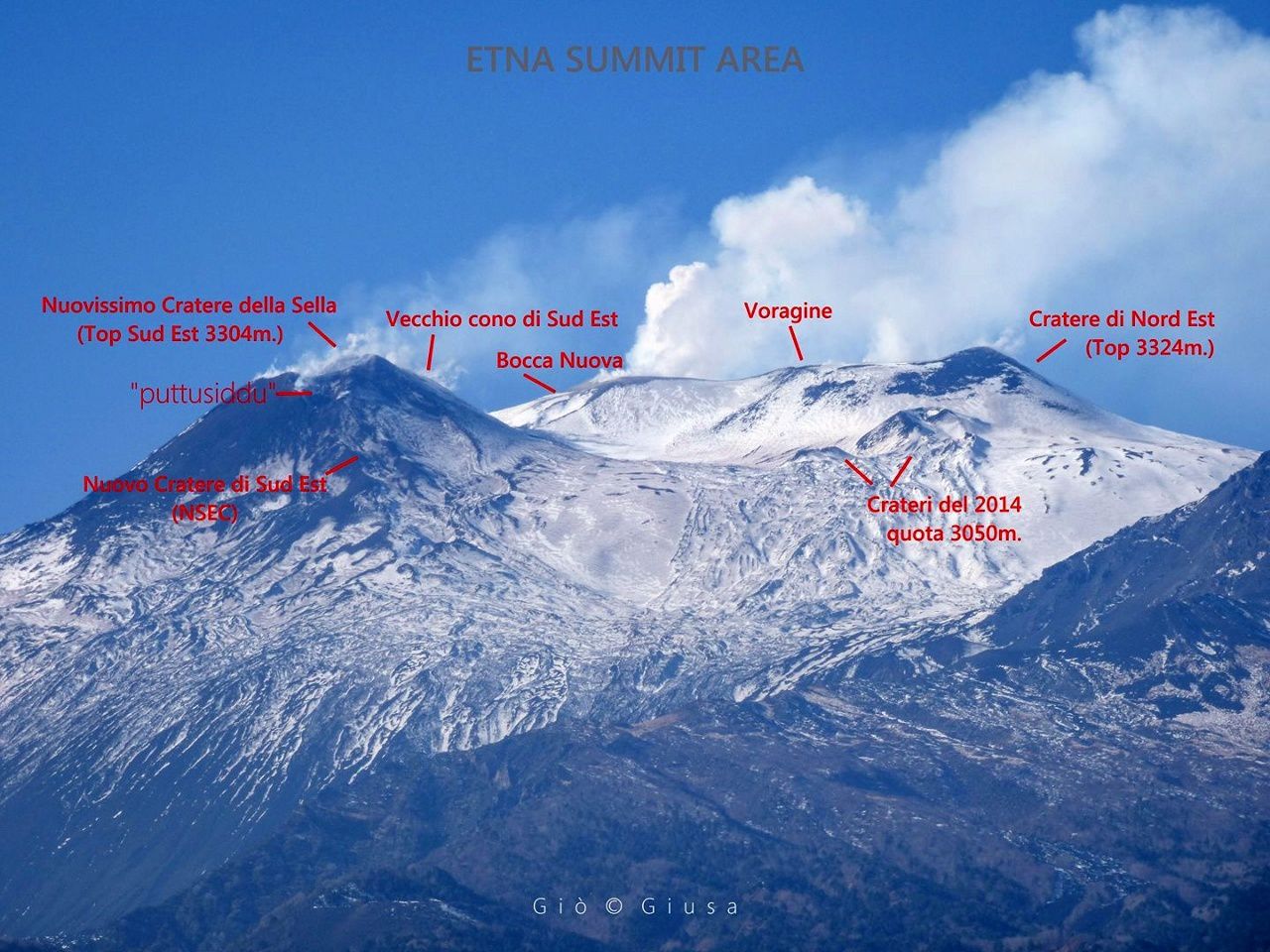 Etna - the peaks identified on this interesting photo of Gio Giusa taken on 07.12.2017 from Etna East
Pacaya volcano in Guatemala has changed eruptive mode since December 8 in the evening.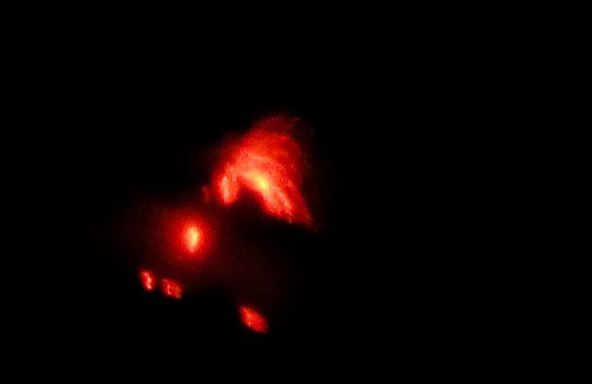 After Strombolian activity, the PCG seismic station recorded tremor and superficial earthquakes, generated by the rise of magma and small explosions.

Following this activity, the cone of slag formed in the crater Mackenney collapsed in the lower part of the southwestern flank, and gave birth to a lava flow, long at 22:20 local of 50 meters, visible from several kilometers. This casting could increase in the next hours.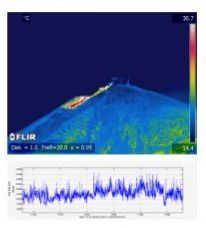 Source Insivumeh
In Vanuatu, the Meteorology and Geohazards department / VMGD has lowered the alert level of Ambae from 3 to 2, following a decline in activity of the volcano; the forbidden zone is today limited to 2 km around the active vent in Lake Voui.

The Lopevi alert level remains at 2 due to persistent signs of instability and continued emissions of gas and steam. No eruptions for the moment, the last dating from January 13, 2017.

Source: VMGD