Publié le par Bernard Duyck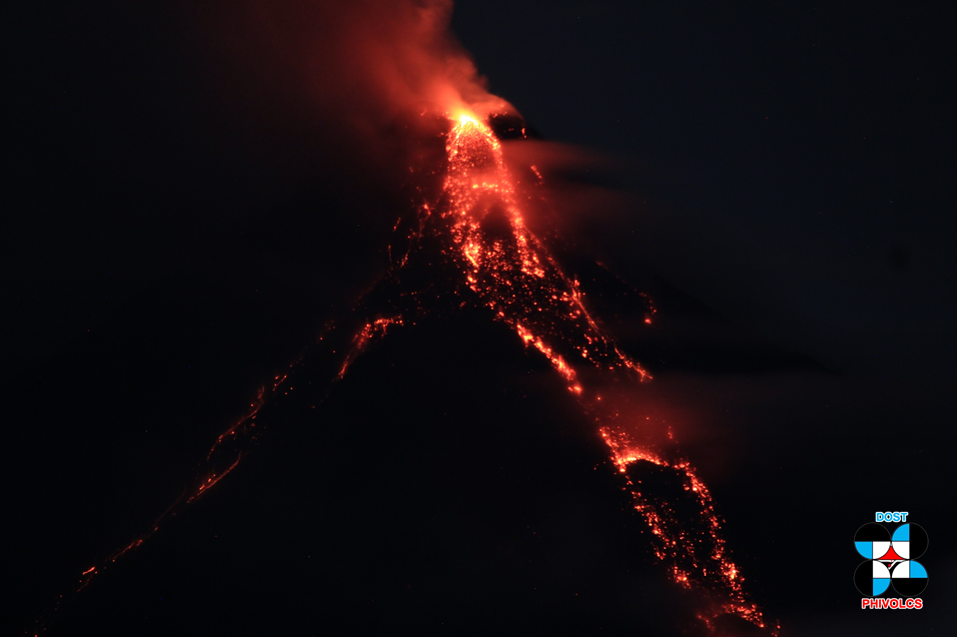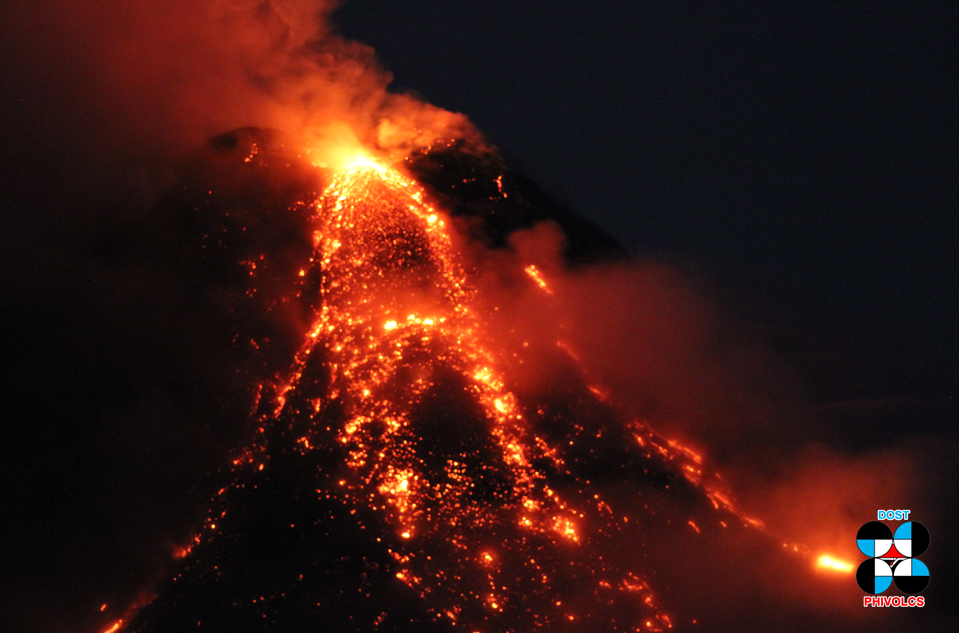 Mayon - Lava Flow and Blocks in Bonga Drainage 26.01.2018 at 20:09 PST - Phivolcs photos from the observatory.
Mayon's activity remains in the canvas of previous days - see Phivolcs for details.
A dispatch from AFP, however, reveals the nightmarish atmosphere in which some refugees must live; more than 77,000 people crowded into crowded shelters, when they do not have to build themselves a makeshift shelter ... and in deplorable hygienic conditions, and probably for whole months.
Sources: Phivolcs & LaLibre.be
In Kamchatka, Karymsky, in orange aviation code, experienced a moderate ash explosion on January 27, accompanied by an ash plume of more than 5,000 meters, drifting for 80 km to the northeast.
Sources: KVERT & VAAC Tokyo
The analysis of Kusatsu-Shiranesan's satellite imagery by the Pasco Company reveals a line of about 200 meters of multiple holes of 10-15 meters in diameter on Motoshirane Peak, near Lake Kagamiike, the site of the recent eruption.
These holes, not visible on previously taken pictures, suggest the formation of new craters.
Another possible crater is pointed 300 meters further east, just a hundred meters from the lift system.
The professor from Tokyo University, Toshitsugu Fujii, said that a surveillance of this area is necessary, because according to him, these new craters could result from different eruptive mechanisms.
Source: NHK
Photos from Sernageomin show that the Nevados de Chillan lava dome is stable; and has discrete outputs of gas and vapor in the crack zone.
Alert level remains in Amarilla
Source: Sernageomin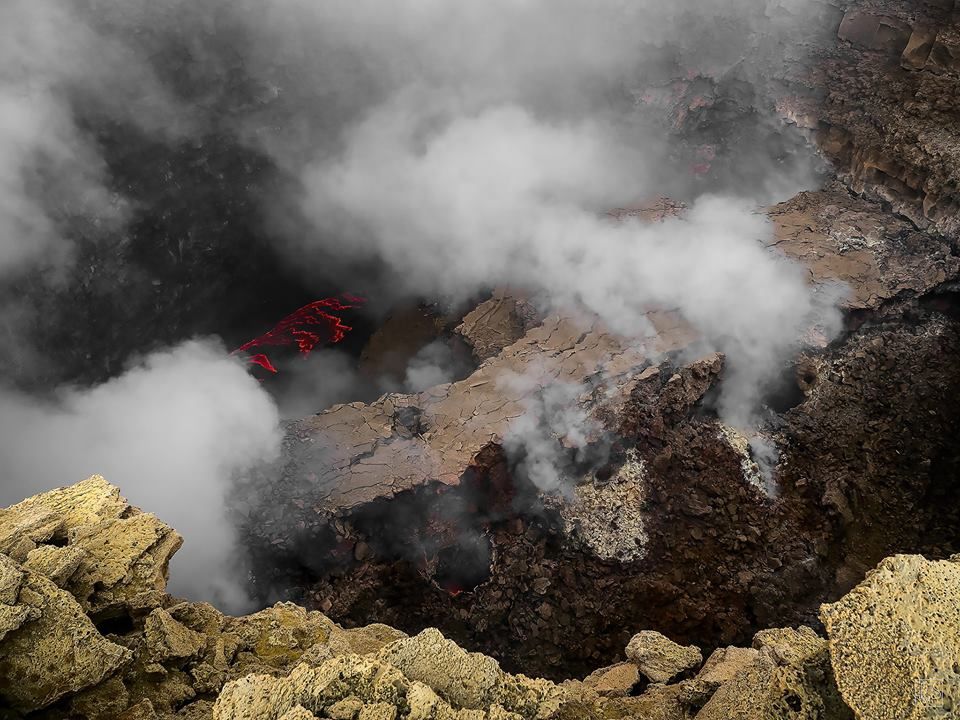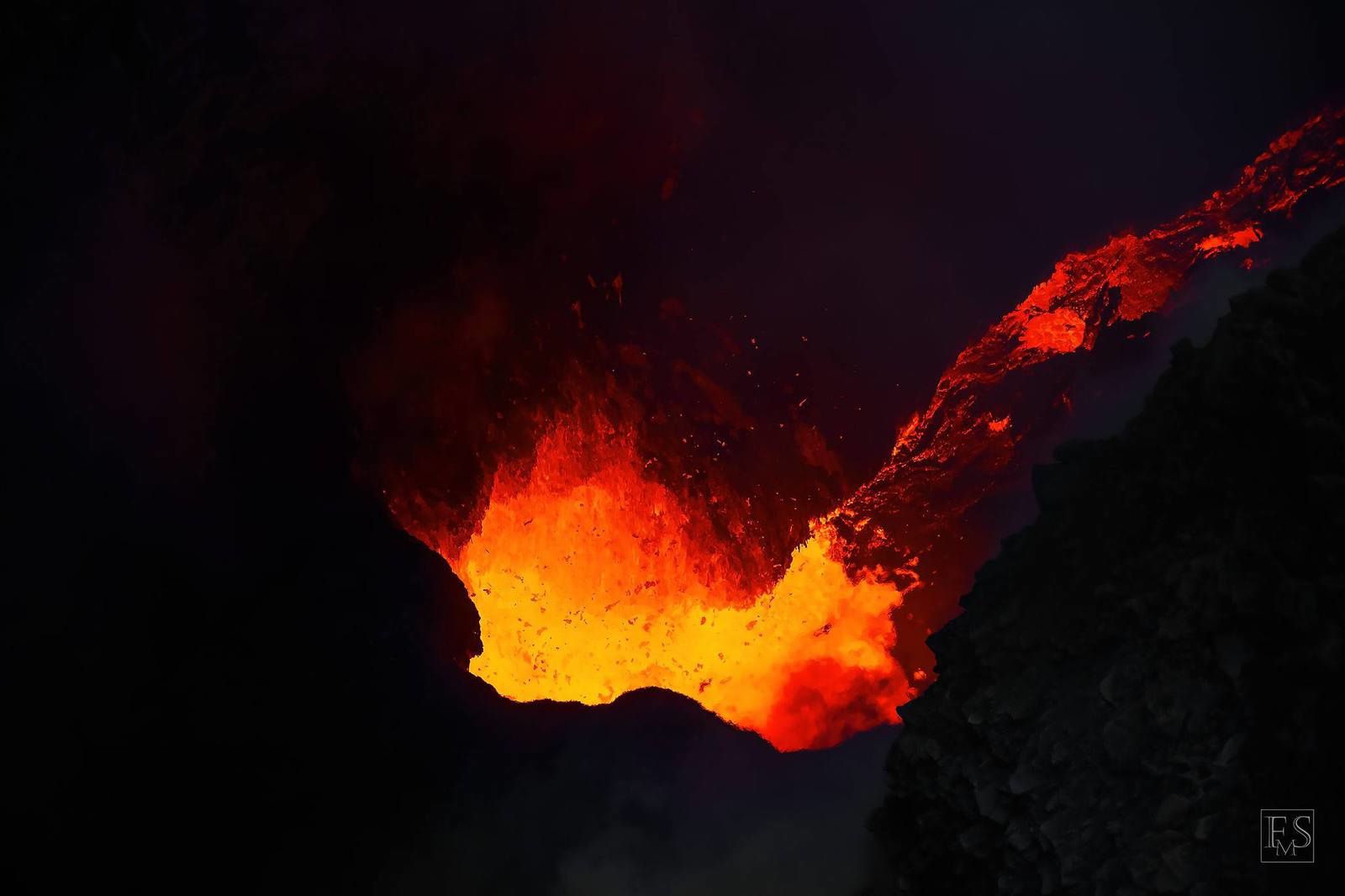 Erta Ale - 06.01.2018 - the lava river and the glowing holes at the bottom of the southern crater - & the lava river that falls into a well - photos Fotografie mit Seele / Facebook
Some rare news from Erta Ale: it is provided by a German photographer on Facebook.
Having been able to approach the pir crater south on January 6, 2018, he tells us that at a depth of 100 meters, there is no longer a lava lake, but rather a kind of lava river coming out of a tunnel in the right-side wall that disappears at high speed in another tunnel virtually vertically opposite coast.
In the collapsing area of ​​the crater walls, glowing holes are growing day by day, and seem to consume old materials; by five of them, he could see lava, as well as spattering at the level of some hornitos.
Source: Fotografie mit Seele

In Poas, the new acidic lake has been increasing in volume since mid-January, following a combination of a reduction in magmatic activity and the emission of gases, and heavy rainfall since August 2017.
It has a milky gray color, a temperature of 60 ° C, an acid pH of about 0.6.
Detailed data by Ovsicori:
-Poás ex-domo lake (Boca A o Boca Roja) Muestra 16571 No. 14 -23 enero 2018
Acid o pH = 0.65,
ORP (potencial oxidación-reducción) of 336 +/- 2 mV,
electrical conductivity 62.9 +/- 2 mS / cm y
Temperatura: 59 - 60 degrees Celsius
- Poás lago Boca B (or Boca Azufrada) Muestra 16572 No. 15 - 23 enero 2018
Acid o pH = 0.64,
ORP (potencial oxidación-reducción) of 347 +/- 2 mV,
electrical conductivity 61.5 +/- 2 mS / cm y
Temperatura: 59 - 60 degrees Celsius