Publié le par Bernard Duyck
Last night, Sernageomin posted a thermal image of the active crater of Nevados de Chillan, showing the dome reported in the January 9th report.
As it covers the crack, its dimensions should be about 50 meters long and 25 wide; there are two warmer points on the crack line. The extrusion rate remains low so far, confirmed by the low seismicity related to the rise of the magma. The alert level remains in Yellow.
Source: Sernageomin / Twitter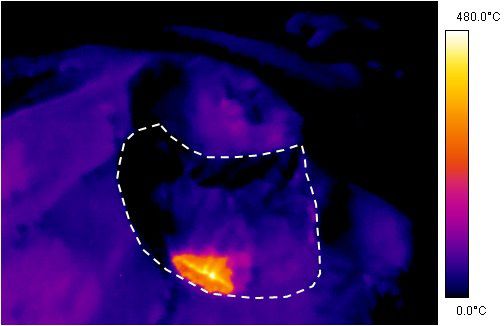 Nevados de Chillan - the temperature of the intracrateric dome is around 480 ° C - thermal image Sernageomin 09.01.2018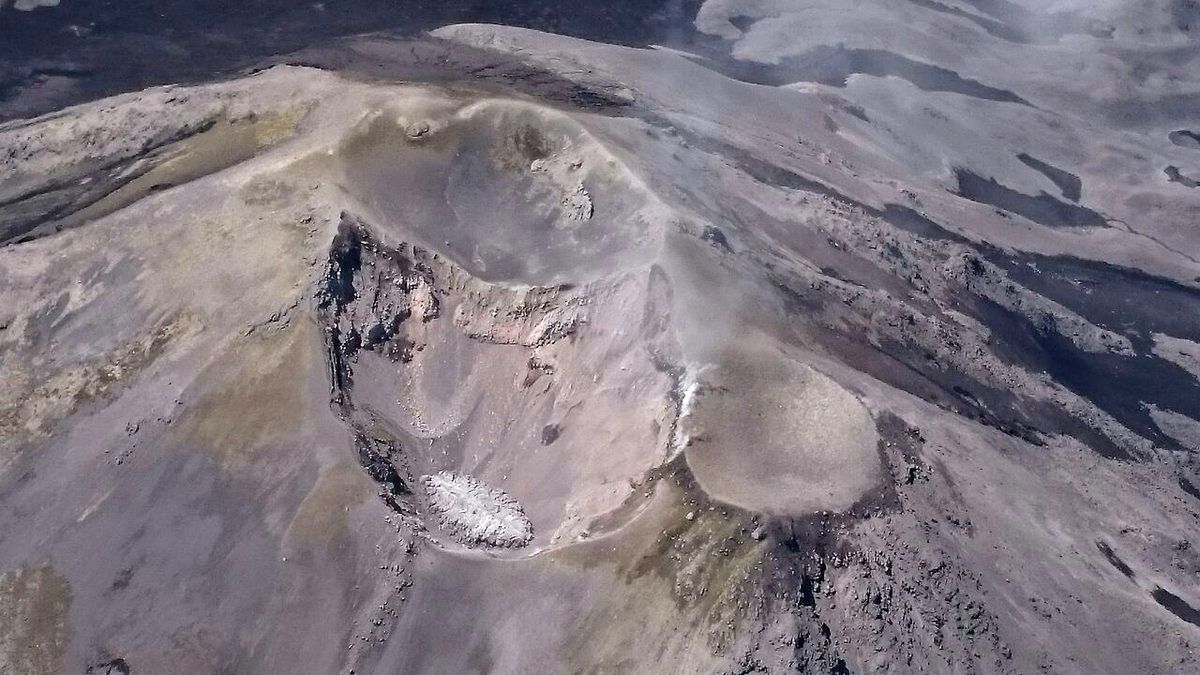 Nevados de Chillan - a dome has established itself in one of the craters - photo overview di 09.01.2018 / Sernageomin
The seismic activity of Turrialba remains low, with discrete LP earthquakes and short tremor.
Nighttime glow indicates the high temperature of the magmatic gases, at least 500-600 ° C.
Between January 7th and 9th, emissions of very small amounts of very very fine ash were observed, from PM1 to 2.5, continuously and passively. These concentrations of fine particles are detrimental to humans, especially for people with respiratory and cardiovascular problems, animals and plants. Small amounts of ash are reported on Cartago and San José, where a smell of sulfur was perceptible.
These emissions ceased on January 9 from 2am., to reappear sporadically in the night.
The 10 is marked by a passive degassing.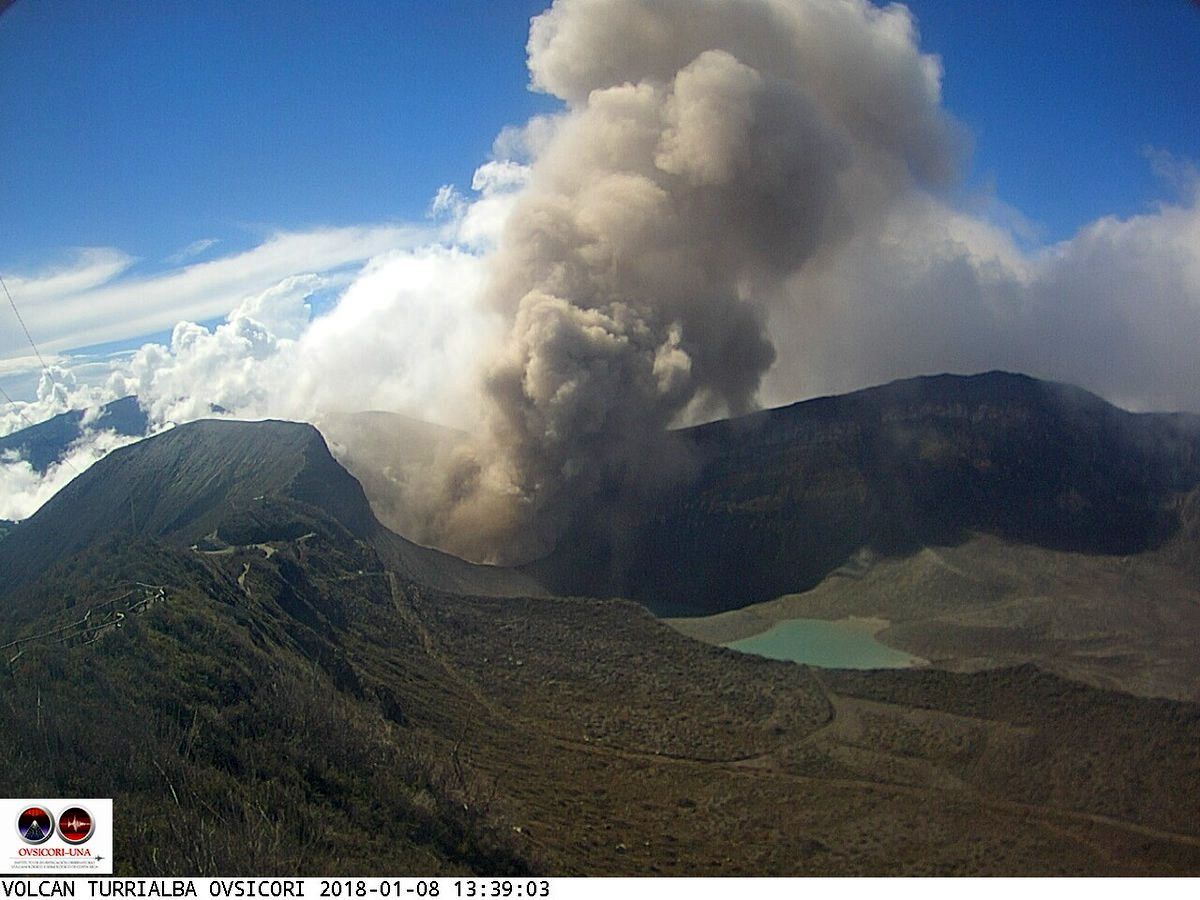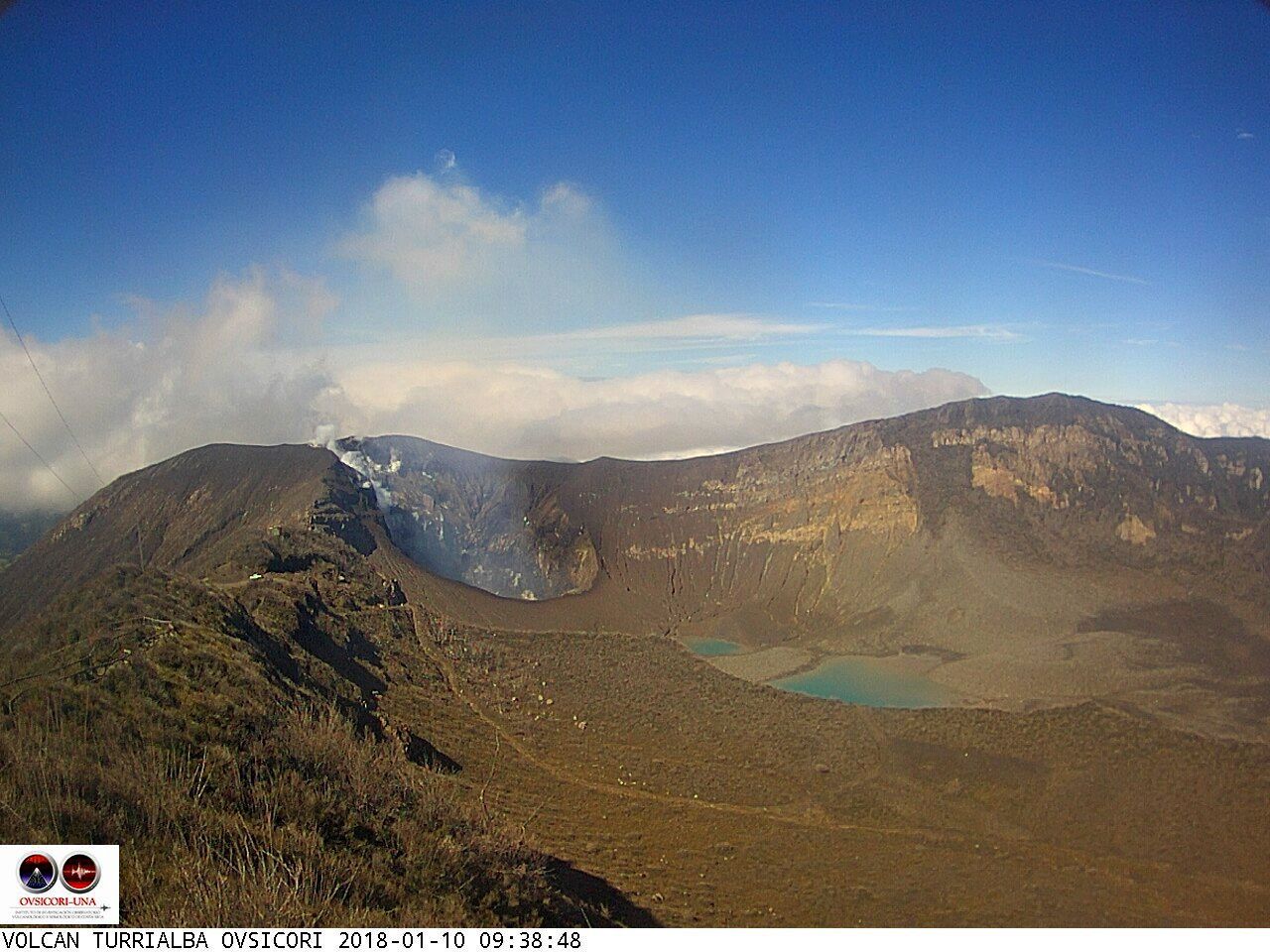 Turrialba - passive emissions of ash on 08.01.2018 / 13h39, and passive degassing on 10.01.2018 / 9:38, which reveals the internal walls of the crater - Ovsicori webcam photos
Also noteworthy: seismographs recorded tectonic earthquakes at Tenorio, Irazu and Miravalles volcanoes, from ML 2 to 4.3, beginning about 5 minutes after the occurrence of the Mw 7.6 earthquake on January 9 at 20:51 local in Honduras / epicenter in the Caribbean Sea.
These earthquakes are produced mainly by reactivations of geological faults.
Source: Ovsicori-UNA
At Sinabung, the seismos recorded, on January 9, two eruptions accompanied by plumes at 1,600 meters above the summit, and 90 avalanche episodes of blocks, sliding over 500 to 1,000 meters on the south, south-east and east slopes.
On January 10, three eruptions, accompanied by ash plumes at 700-1,500 meters above the summit and 60 episodes of collapse of blocks transiting up to 1,500 meters south, southeast and east, were enumerated.
The volume of the summit dome is always close to 2 million cubic meters.
Sources: PVMBG & BNPB