Publié le par Bernard Duyck
Photos posted by Brandon Buser, a humanitarian passing in boat from Wewak to Bien at the time of the eruption of Kadovar, show that during the 6-8 January pyroclastic flows were formed.
When he returned on January 8, he informed two new places of eruption; it also states that the island is completely uninhabitable, because the strong seasonal winds carried ash and pyroclastic materials everywhere ... from green, the landscape became ocher.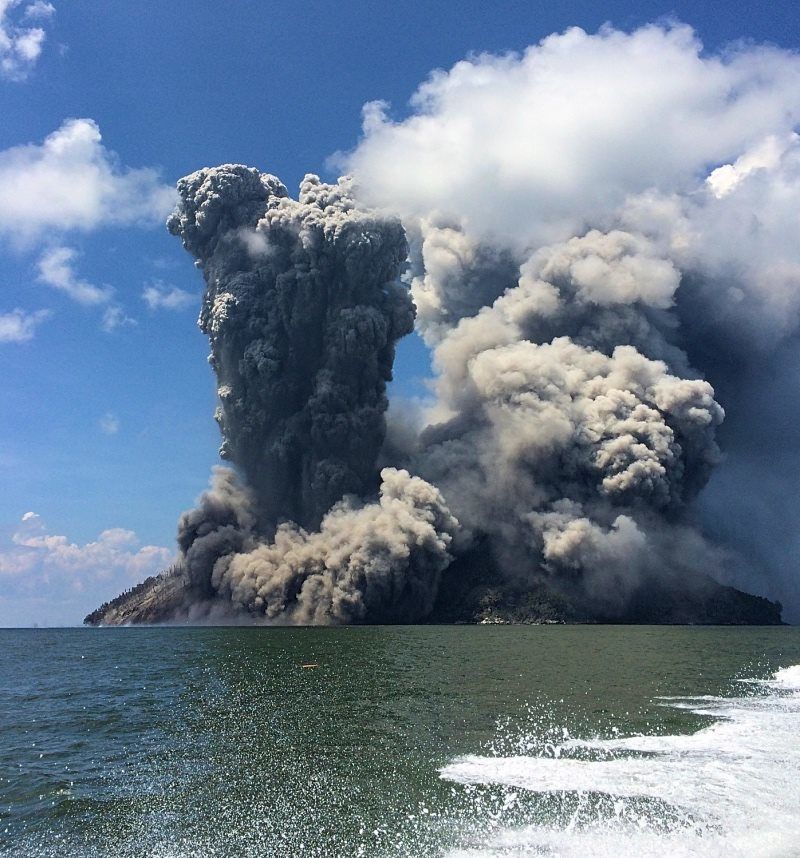 Kadovar - 06.01.2018 - several eruptive vents and pyroclastic flows - photo Brandon Buser / us4.campaign-archive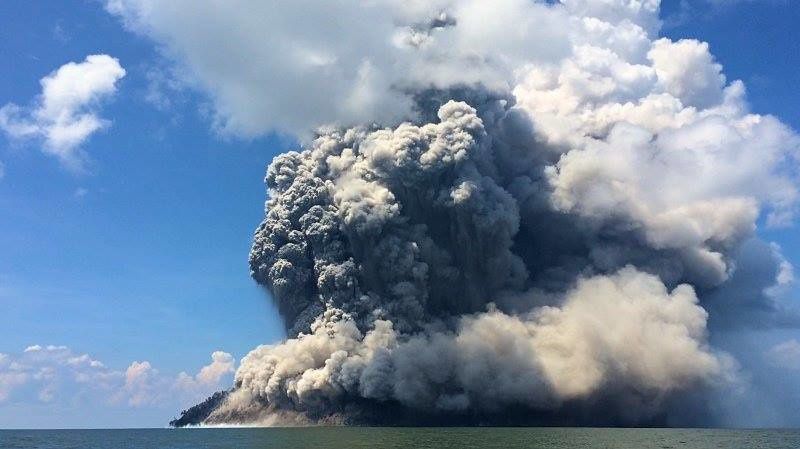 Kadovar - an island submerged by the ashes and pyroclasts of the eruption - photo Brandon Buser / us4.campaign-archive
In a 12 January report on the current situation of the island, the Rabaul Volcano Observatory / RVO reports that the fracture from the summit dome towards the coast has widened and is the seat of vigorous steam emissions. Significant emissions of sulfur dioxide are observed.
The gas contaminated the western part of nearby Ruprup Island, where the residents of Kadovar have found temporary shelter. The RVO reports that the evacuees will be transferred to the main island, where the government is negotiating acquisition of 30 hectares, due to both risks and logistical problems of supply.
Moreover Ruprup does not seem to remain a safe place, the temperature of the hot springs is constantly rising.
Kadovar - still green at the beginning of the eruption, it became uninhabitable - photos looppng and us4.campaign-archive - one click to enlarge
The evolution of the eruption could become catastrophic, explosive, phreatic to phreatomagmatic, and generate tsunamis.
As there was no systematic monitoring, the RVO will install a seismograph in the coming days.
Sources: Brandon Buser / us4.campaign-archive; Post courier; RVO.

At the Agung, after the high ash emission of January 11 at 17:54 WITA and a plume at 2,500 meters, those of January 12 are less intense and are maintained at a height around 500 meters. The night glow is not perceived.
At Sinabung, the PVMBG reported 5 eruptions on 12 January, accompanied by ash plumes rising to 1,000-1,800 meters above the summit and 3 pyroclastic flows towards the East and SSE.
Source: PVMBG & Magma Indonesia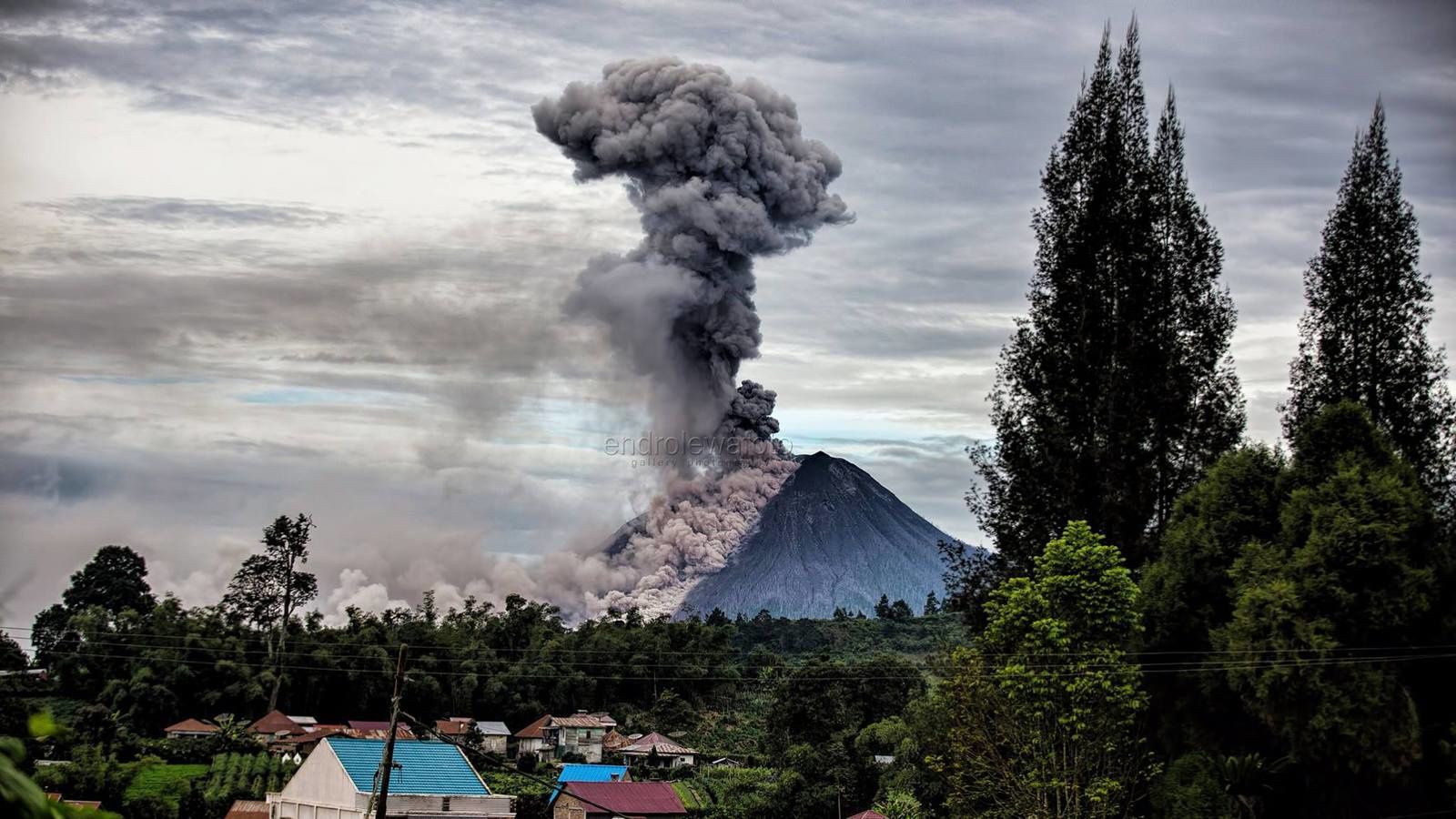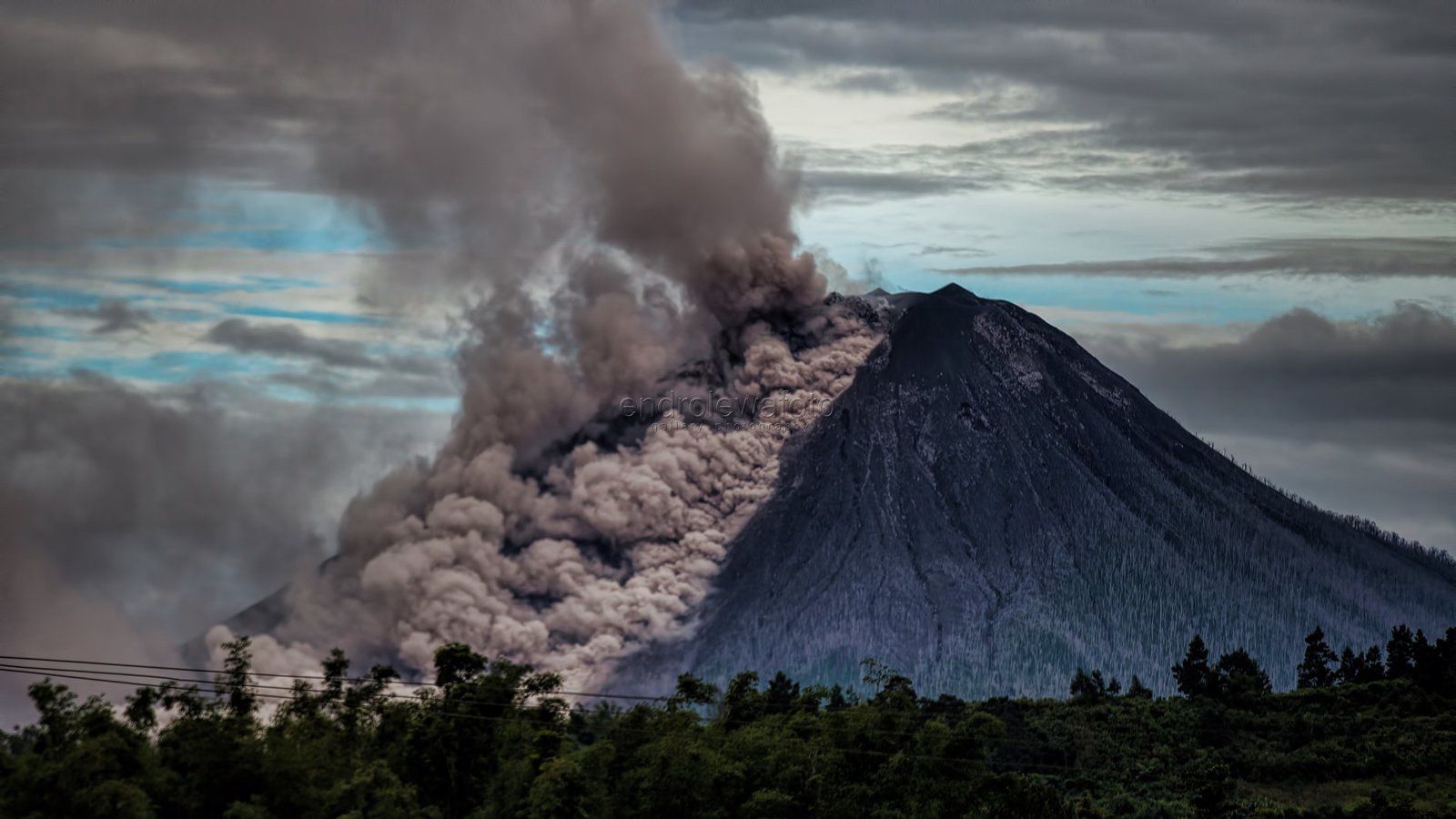 Sinabung - eruptive plume and pyroclastic flows on 12.01.2018 / at 8:22 and 8:35 WIB - photos Endro Lewa