Publié le par Bernard Duyck
As part of the UNRESP Project, a documentary chronicles YouTube's life near Masaya volcano in Nicaragua, and highlights the impact of volcanic gas emissions on the lives, health, and adaptability of humans. are subject to it.
By UNRESP project - to watch in full screen!
Even in the absence of lava eruptions or ash emissions, gases emanating from volcanoes pose a serious and persistent risk of pollution, due to the acidity of these gases, and their composition rich in fine particles and heavy metals.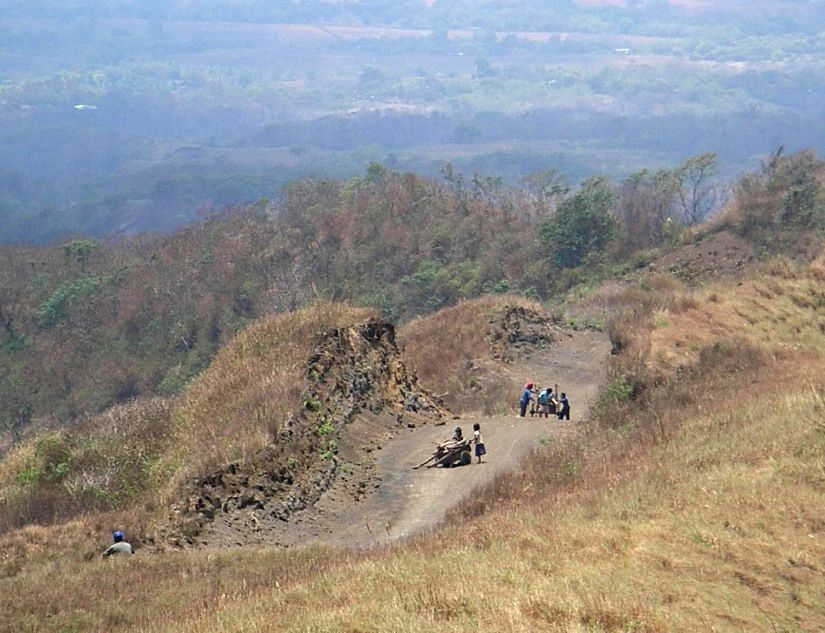 Masaya - the vegetation is impacted by the "VUMO" of the volcano and the forest landscape has turned into yellow fallow - photo Ev. Ilynskaya / UNRESP Project
These persistent volcanic emissions (PVE) cause, according to the scientists estimates, more than 3 million premature deaths, of which 90% in the southern regions of the globe. These PVE pose a long-term, but not a constant risk, with pollution likely to increase sharply and dangerously at a specific time in a particular area.
During these times of crisis, health is threatened, with increased respiratory problems such as asthma, drinking water, and soils and crops pollution with significant damage to agriculture-dependent economies.
The Masaya is an important source of environmental pollution, which affects at least 50,000 rural people daily, and periodically more than two million people, when it adds to the androgenic pollution of the cities of Managua and Masaya.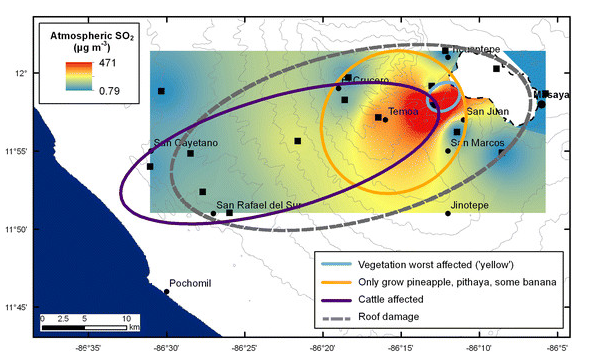 Map of air pollution with sulfur dioxide and damage in villages and towns near Masaya - Doc. UNRESP Project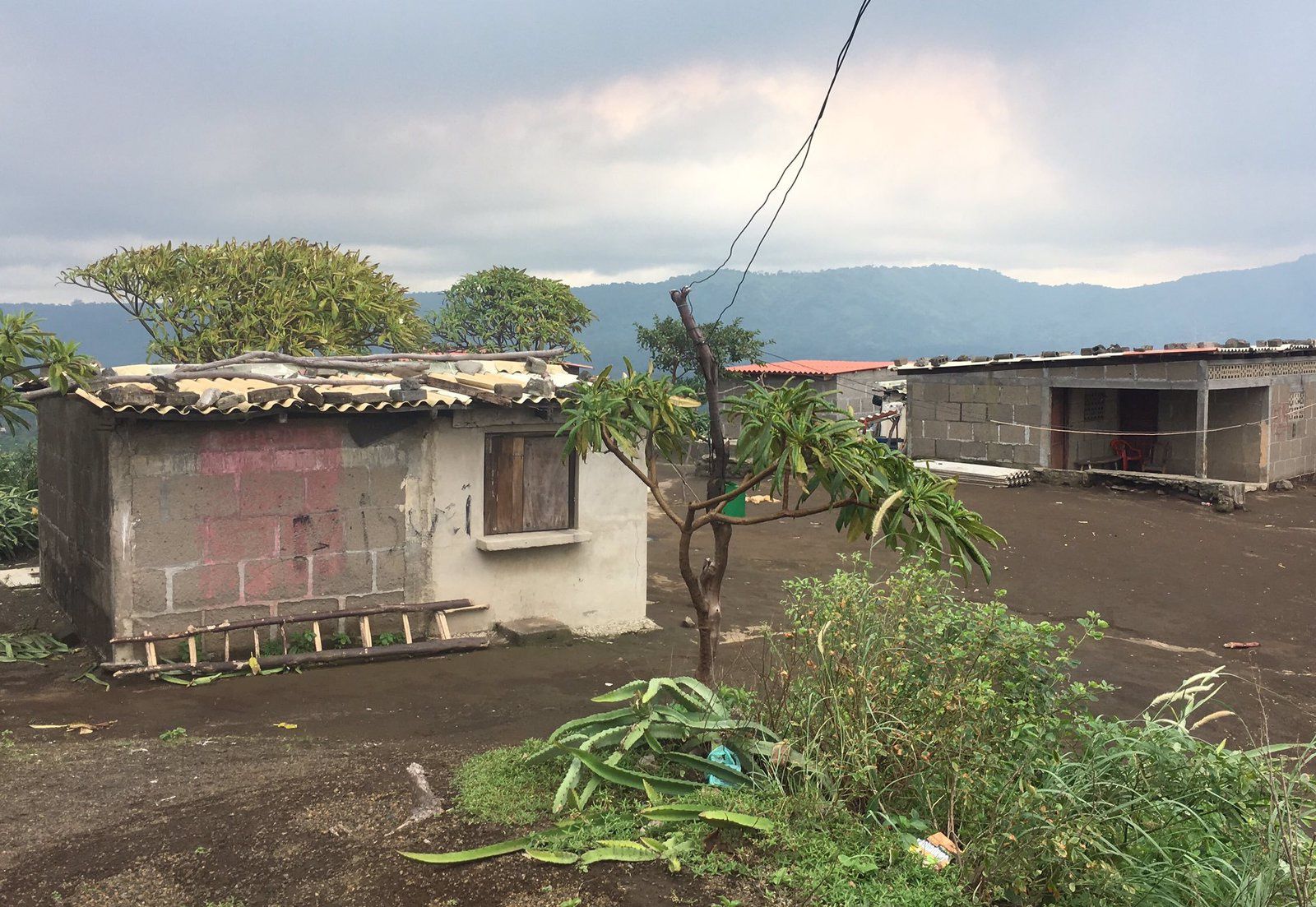 Masaya - Resilience of villagers who build their homes by adapting techniques that take into account the corrosion generated by volcanic gases: rocks and branches hold a fiber cement blanket, instead of sheets held by nails - doc. UNRESP Project
"The UNRESP / Unseen but not unfell: resilience to persistent volcanic emissions project, from the University of Leeds / GCRF" examines not only the volcanic hazards associated with emissions of gases and particles, and the procedures to be developed during peak pollution, but also the different human, sociological, and historical, environmental aspects related to it.
Populations close to the Masaya react to the effect of the acid plumes which touch them by not using nails to fix their roofs in fiber cement (instead of sheets) - hoping that they do not cause another pollution and problems of asbestosis - by checking the quality of rainwater by their reaction capacity with soap; they know the type of crops that can withstand it, and favor pineapples and dragon fruit rather than coffee, which is less resistant.
After a modeling phase carried out in Nicaragua by experts in volcanic gases and aerosols, and their work in the different European universities and in the Icelandic Met Office, the results will then be applicable to other countries concerned by the same risks.
Sources:
- Unseen but not unfelt: building resilience to air pollution from volcanoes
Dr. Evgenia Ilyinskaya (SEE), Dr. Anja Schmidt (University of Cambridge), Dr. Ralph Burton (NCAS), Dr. Claire Witham (Met Office), Dr. Wilfried Strauch (Instituto Nicaragüense de Estudios Territoriales (INETER), Nicaragua)
- Geografia of Nicaragua
- EGU blogs - Resilicience to persistent volcanic emissions