Publié le par Bernard Duyck
A small eruptive activity marked the Ebeko, in the Northern Kuriles, this February 6 from 1h50 Z, justifying the passage of the aviation code to Orange. A plume of ash rose to 2,500 meters, before drifting 5 km to the southeast.
This activity continues.
Sources: KVERT & VAAC Tokyo
At Mayon, activity over the past 24 hours has been characterized by sporadic to near continuous lava fountains, lava flows, and outgassing from the summit crater. A lava fountain repeated from 5:57 am to 1:46 pm and almost continuous fountaining from 15:59 to today have been recorded by the volcanic seismic network. These were associated with the generation of ash plumes loaded with steam up to 400 meters in height. The episodes of lava fountains were accompanied by audible rumblings within 10 kilometers of the summit crater.
Throughout the night, lava flows and incandescent landslides were observed in the Miisi and Bonga-Buyuan ravines. Large volumes of incandescent lava flows increased to 3.2, 4.5 and about 3.0 km along the Miisi, Bonga-Buyuan and Basud ravines, respectively, from the summit crater.
Source: PHIVOLCS
At Sabancaya, the second consecutive week saw a decrease in activity, with an average of 22 explosions / day, generating an ash plume of up to 3,500 meters above the crater.
Seismicity is also declining. Deflation is related to ash and gas emissions. The flow of sulfur dioxide remains high with a maximum of 3,388 tonnes / day.
The alert level remains in Naranja.
Source: IG Peru / OVI / Ingemmet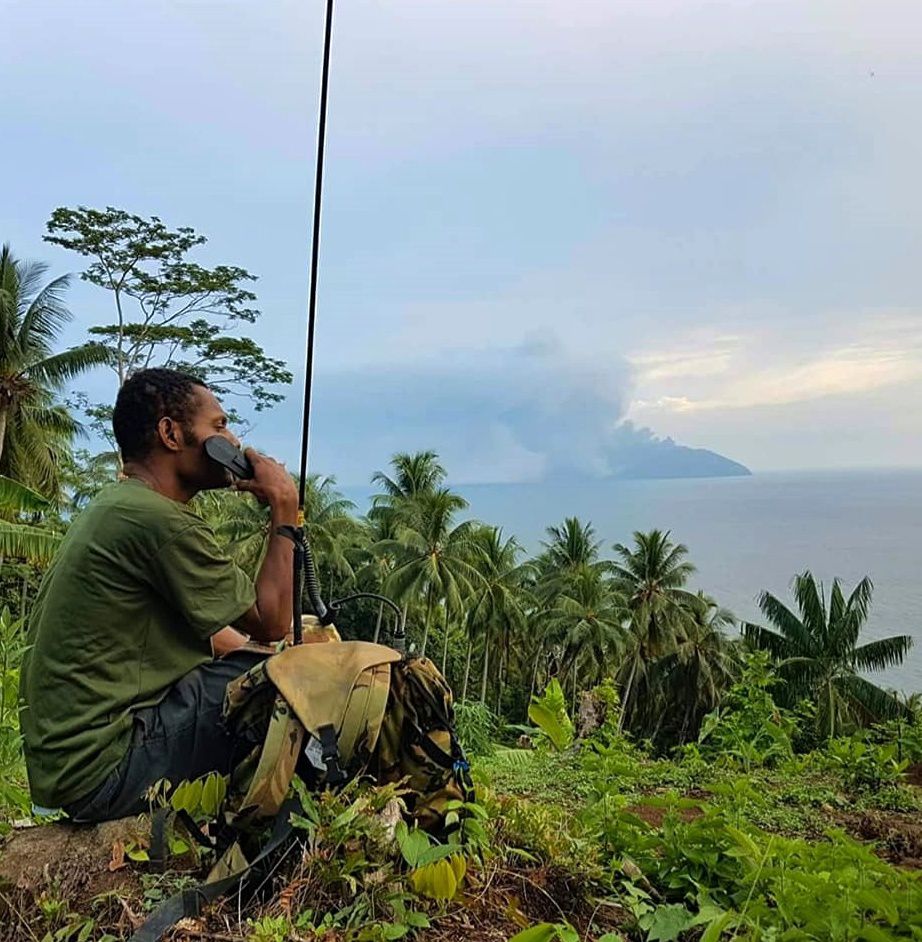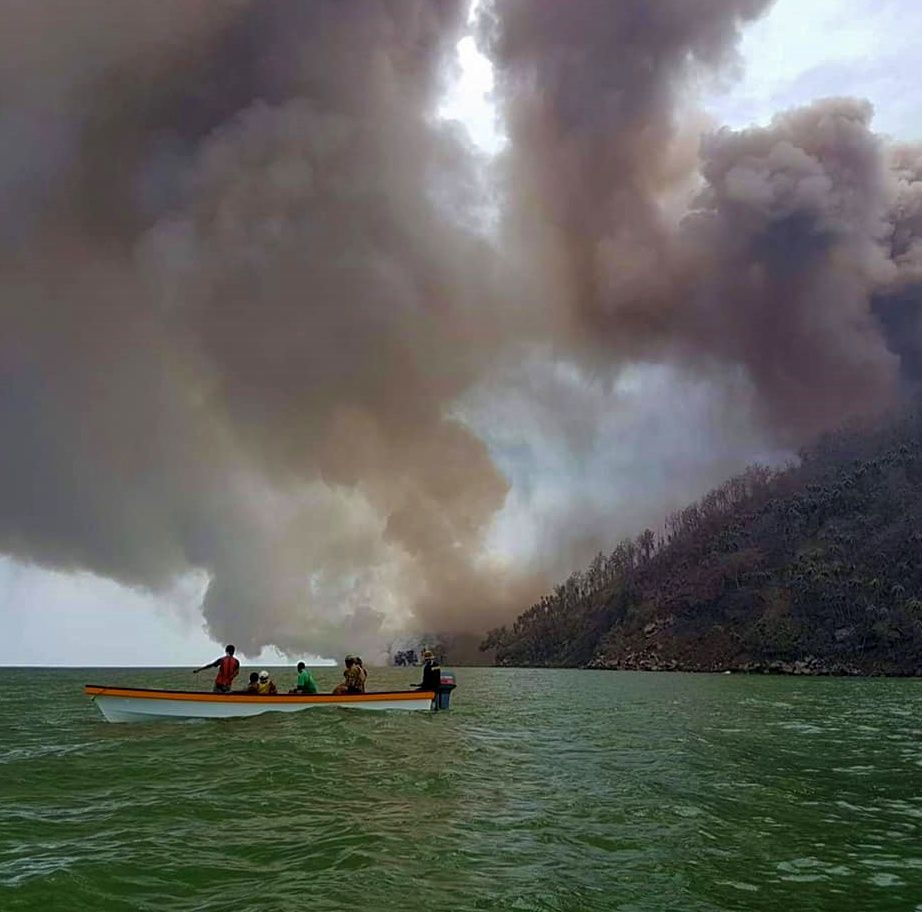 Kadovar - PNGDF and 2RPIR members continue technical and logistical assistance in East Sepik Province - photo 02.2018
The Rabaul Volcano Observatory indicates a decrease in Kadovar activity, despite continuous eruptions.
Steam emissions are low to moderate at the south crater without eruptions, and on Friday, February 2, sulfur dioxide emissions are sharply down, indicating that there is no new lava flow.
The MIROVA site reported a high thermal anomaly in Kirishimayama on 6 February, respectively 217 MW at 2:50 and 484 MW at 4:30, located NE of the massif.
The volcano is on alert level 3 / do not approach the crater since October 31, 2017.
More details are expected.