Publié le par Bernard Duyck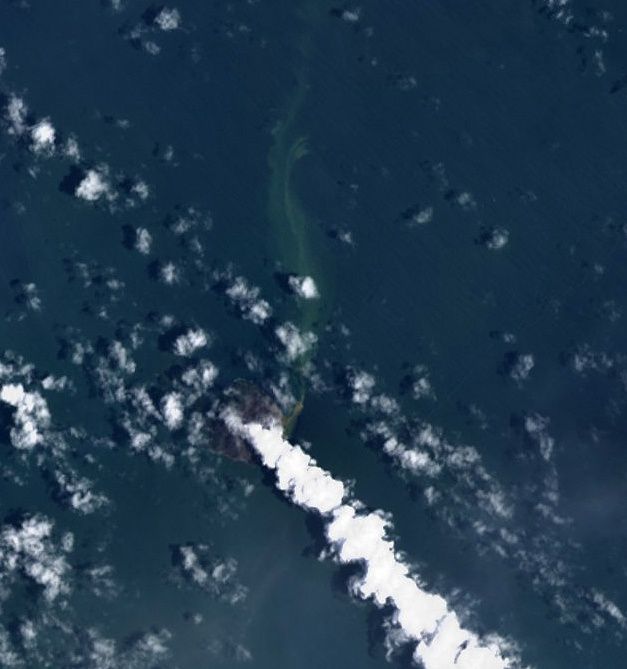 The plumes of Kadovar 23.02.2018 - Landsat 8 image / Nasa USGS - one click to enlarge / reminder for all photos
Since the beginning of the month, activity on Kadovar is no longer part of the local media, and consists mainly of a degassing, double however: a white atmospheric plume, drifting to the southeast, and a discoloration of the waters by the gases forming a greenish plume towards north.
The latest GVP report on this eruption mentions the collapse of the costal vent on 9 February, accompanied by 5-6 minor tsunamis, less than 1 meter in height, and degassing observed on 12 February, as well as a low nighttime glow.
Source: GVP / RVO & Landsat 8 / Nasa / USGS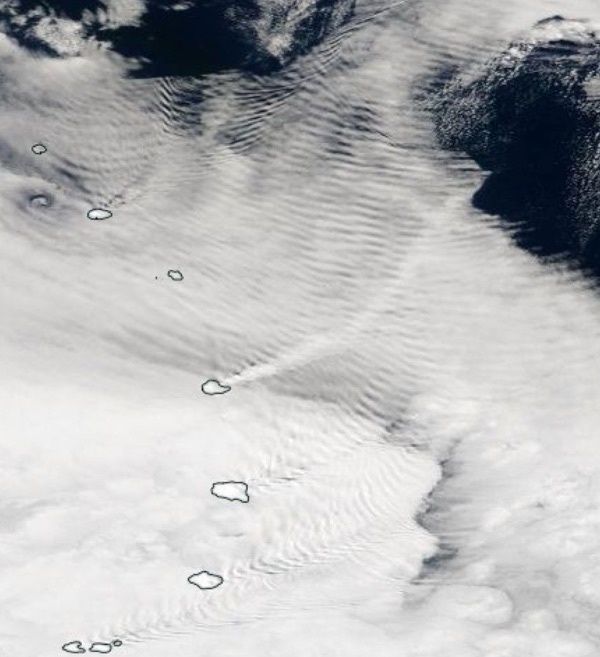 Mount Michael - long white plume on 21.02.2018 / 14:53 - Doc. Santiago Gassó / via Earthquake-report volcano
Mount Michael, in the archipelago of the South / Sub-Antarctic Sandwich Islands, presents on the satellite images a strong and long degassing this February 21nd.
This young stratovolcan dominates Saunders Island, covered with glaciers; it has a summit crater 500 meters wide, and a remnant of somma SE. Its last activity dates back to August-October 2015, although a thermal anomaly was reported in the second half of January 2018.
Source: Santiago Gasso / via Earthquake-report volcano & GVP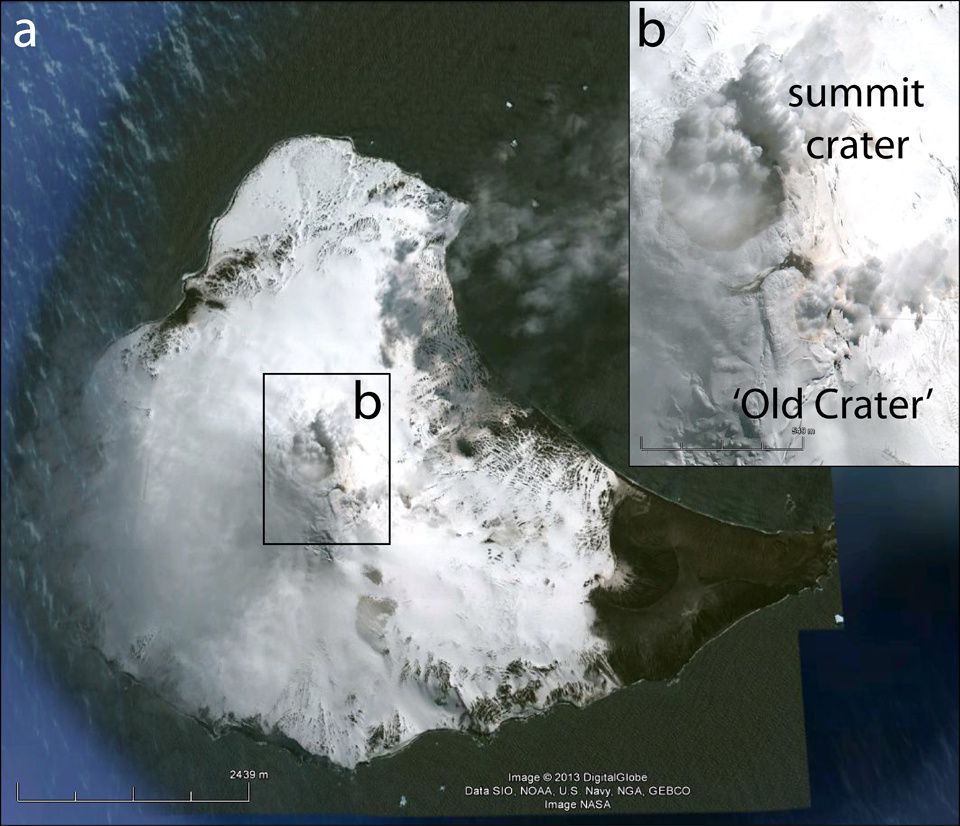 Mount Michael - this photo from November 2009 shows vapor plumes emanating from the summit crater and the old crater filled with snow. The reference bar indicates 500 meters. Doc. Google earth / in GVP
In recent days, volcano-tectonic seismicity is rising under the summit cone of Piton de la Fournaise:
- February 18: 2 earthquakes, one of which lasted 4.12 sec
- on 19: 4 earthquakes, one with a duration of 6.48 sec
- the 20: 5 earthquakes, one with a duration of 3.24 sec
- on 21: 10 earthquakes, one of which lasted 6.24 sec
- the 22: 6 earthquakes, one with a duration of 3.48 sec
No particular signs of deformation, low concentrations of H2S (coupled with water vapor) and SO2 (coupled with CO2) in the summit emissions of Piton de la Fournaise.
The torrential rains that water the south and the volcano may also increase the phenomenon, but researchers at the observatory seem to think that a gradual recovery of lava continues ...
We have to wait for La Fournaise to prepare us.
Sources: OVPF Daily Newsletters & Furnace-infos
The Fuego continues its series of moderate explosions, accompanied by plumes of gray ash rising between 4,700 and 4,900 meters asl. ; 11 explosions were detected yesterday, with incandescent ejections 200 meters above the crater and dispersion to the west and southwest 15 km. White fumaroles are observed meanwhile.
Source: Conred