Publié le par Bernard Duyck
The anniversary of the eruption of Paricutin offers us the opportunity to return, along with other documents, on the work of Gerardo Murillo, a great figure of the golden age of modern art in Mexico.
In addition to the particular aesthetic of his works, Murillo has brought various new openings to pictorial art.
The famous "Atl Colors": simple crayons, resin and pigments that allow him to obtain textures impossible to achieve with oil painting, and to paint on many different media, rock, paper, fabric. He liked rigid surfaces such as wood or isorel.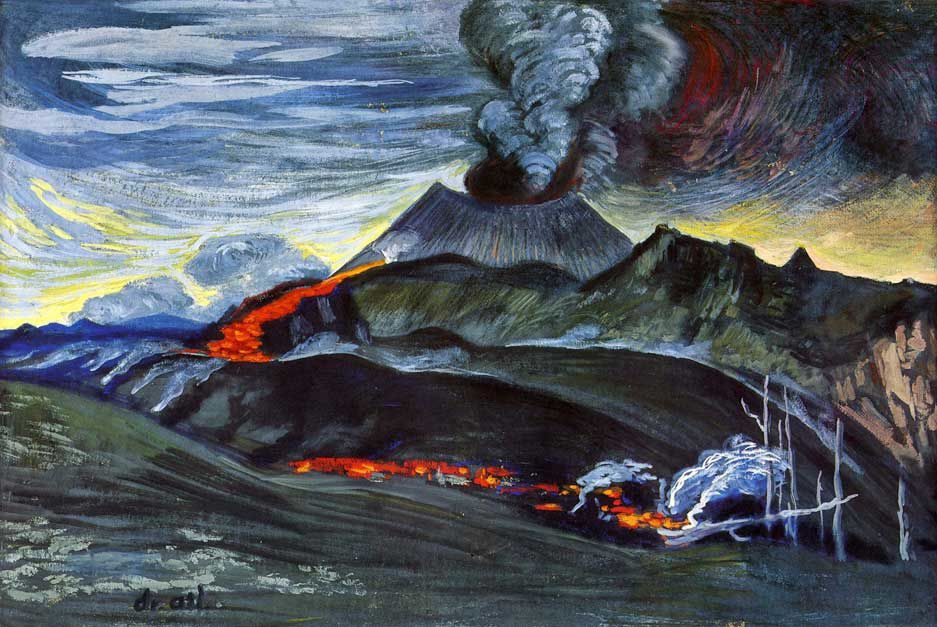 Paricutin - Atl Colors on masonite / 62 x 92 cm - artwork by Dr.Atl - Fondo Editorial de la Plástica Mexicana, 1994.
He also invented a new landscaping technique: "Aeropaisage".
Always in search of new horizons, he painted landscapes seen from above ... after an ascent, or later after his amputation, when flying over these volcanic regions.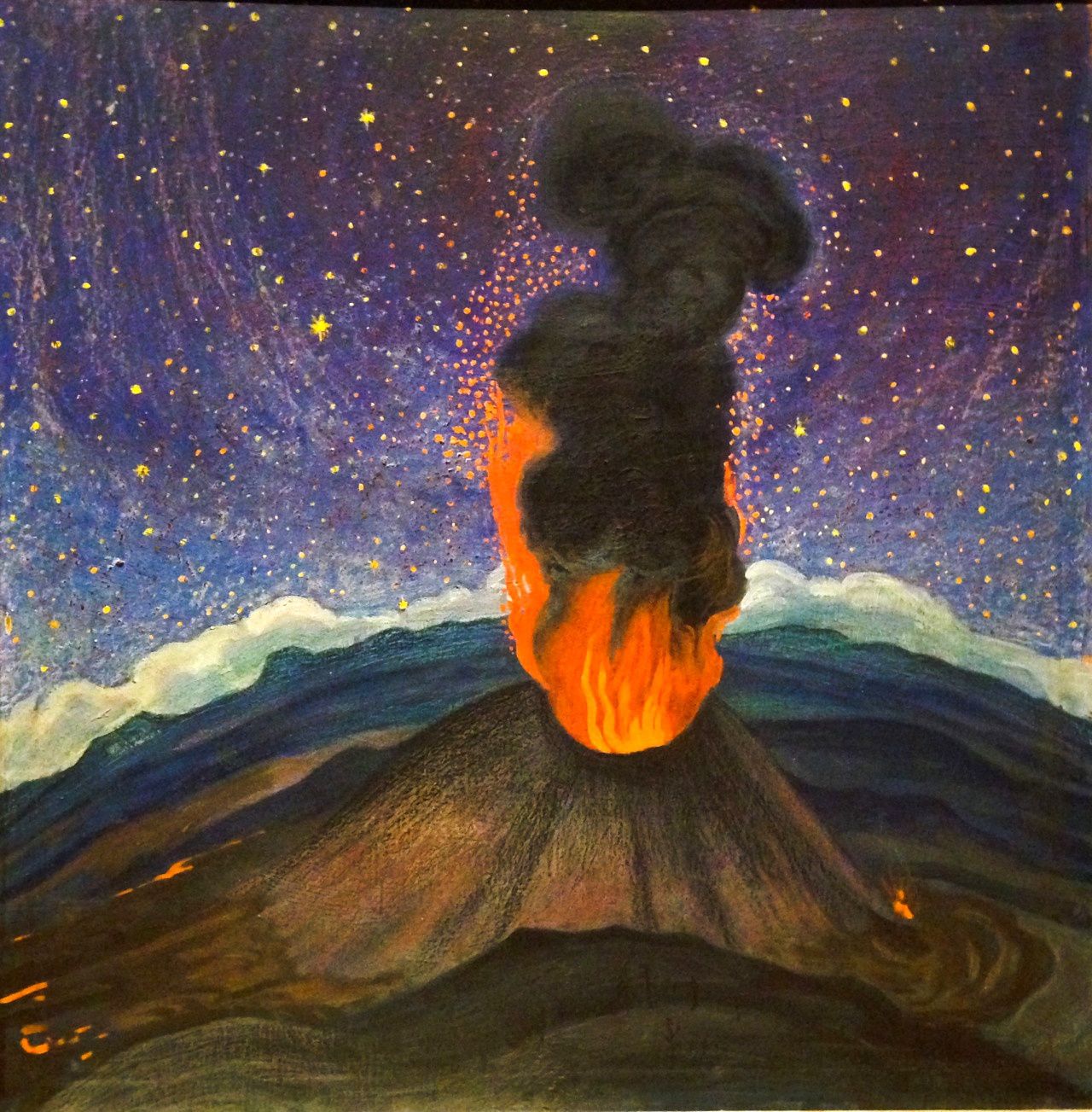 Volcán in the Noche Estrellada (volcano in the starry night), / 1950 (Paricutín). Aeropaysage and Atl colors on plywood. - Work of Dr.Atl / UNAM Collection.
Biographical reminder:
Born on October 3, 1875 in Guadalajara where he studied painting, from a very young age, in the studio of Felipe Castro; at 21, he joined the National School of Fine Arts in Mexico City.
He receives a scholarship from President Porfirio Diaz to study painting in Europe. He will study at the same time philosophy and criminal law at the State University of Rome. Enthusiastic about the work of the great painters of the Renaissance, he also meets, during his travels on the European continent, avant-garde painters. In 1890, he presented his self-portrait in pastel at the Paris Salon and won the silver medal.
In 1903, he returned to Mexico, changed his name to Dr. Atl (Dr.Water in Nahuatl) to reinforce his Mexican identity and bring enthusiasm for Renaissance painting, neo-impressionism and fauvism, while Mexican art suffocates under the imitations of the "old masters", and particularly their religious themes.
In 1910, when the Mexican Revolution began, he mingled with politics and joined the constitutionalist cause in the struggle against the convention. His revolutionary work consists mainly of propaganda and an alliance between the labor movement and constitutionalism.
Most of these paintings testify to his passion for volcanoes: he spends long hours watching Popocatepetl and Iztaccihuatl, to study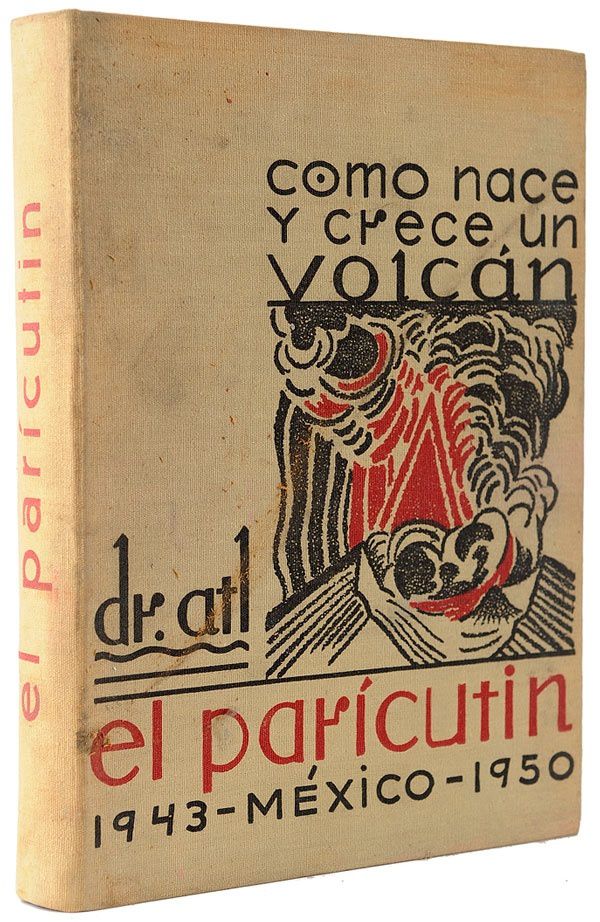 them in detail and to capture their beauty by painting them.
From 1946 to 1950, he witnessed the birth of Paricutin, whose development he describes in a book "Como nece et crece un volcán" (How a volcano was born and grew up).
Legend has it that the gas and ash of the volcano caused him health problems, leading to the amputation of his right leg. This was in fact caused by his diabetes, and related poor circulation.
He died in 1964, at the age of 89, after having rejected honors, which exacerbated his image of eccentric, controversial in Mexico and Europe.
Sources:
- Revolucionarios del arte - Dr.Atl y los volcanes.
- MexicoCooks - Dr. Atl, Volcanos and Politics: A Painter's Eye, A Painter's Passion
- Art Net - Dr. Atl (Gerardo Murillo) (Mexican, 1875-1964)
- Mex Connect - Dr. Atl and the revolution in Mexico's art