Publié le par Bernard Duyck
Some lithographs and maps made by a personality, little known today, Franz Wilhem Junghuhn (1809 -1864) on the volcanoes of the island of Java.
This Prussian-Dutch explorer, Indianist, geometer, physician, geographer, geologist and botanist, worked in the service of the Dutch East Indies authorities (present-day Indonesia), including the geology and nature of Java and the Batak country of Sumatra. .
In addition to the scientific recording of his discoveries, his travel books accurately describe the tropical areas, illustrated with colorful lithographs; his collections led years after his death to new discoveries and ideas.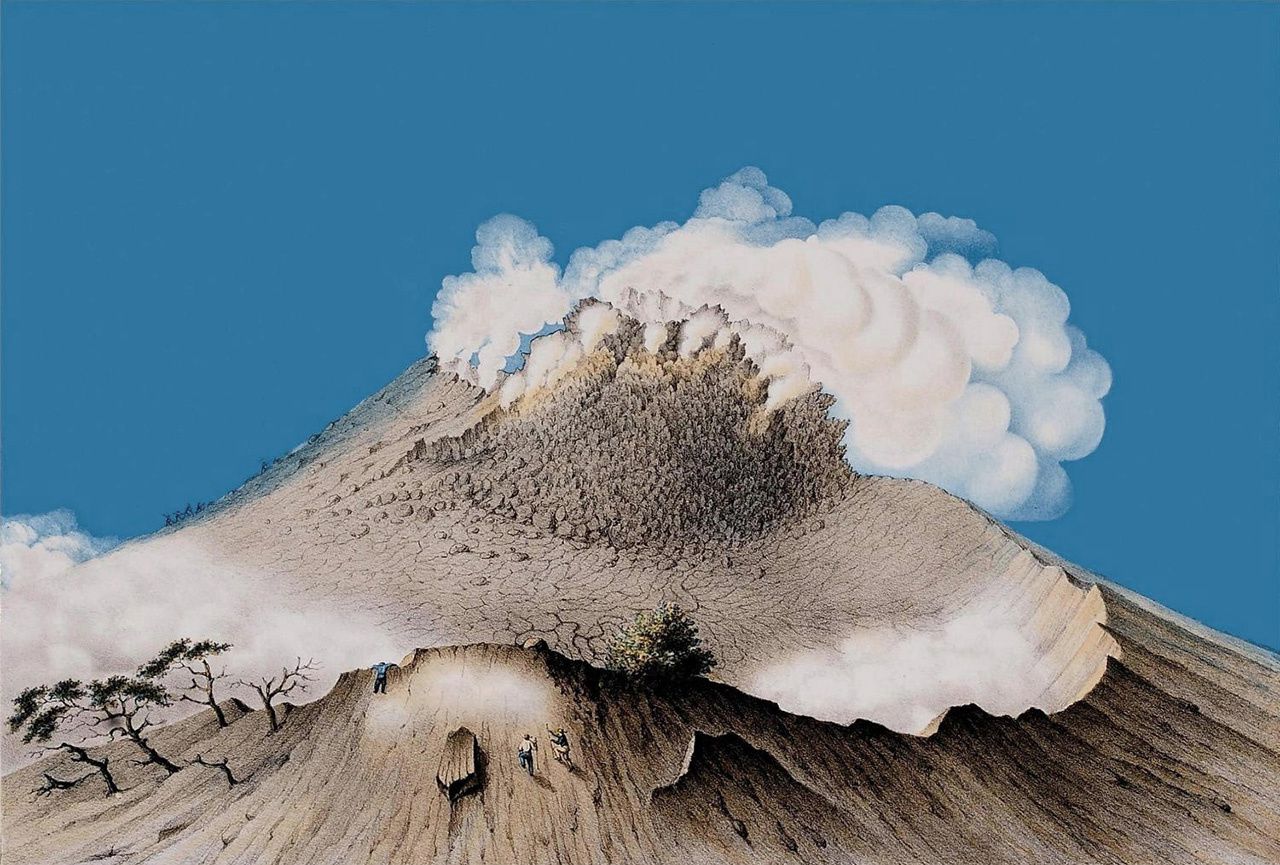 The dome of Merapi - a click to enlarge; characters give the scale - lithography of F.W.Junghuhn - Doc. public of the Troopen Museum
Transferred in 1836 to Jogyakarta, he explored many reliefs, including the Thousand karst hills of the south coast of Java. He investigated volcanoes, including the Merapi, which he climbed several times and whose he measured the height using a bamboo and glass barometer, that was to be kept straight for the entire length of the climb; Patuba, Tangkuban Perahu, Guntur, Papandayan are also part of his research.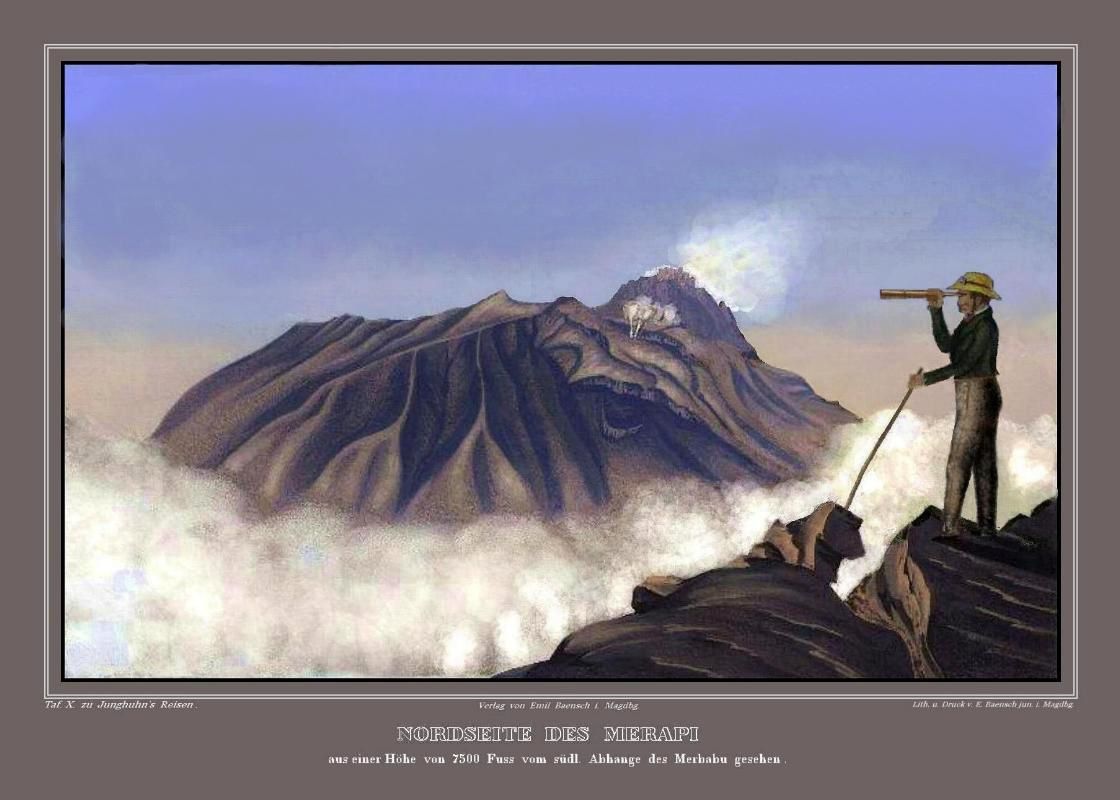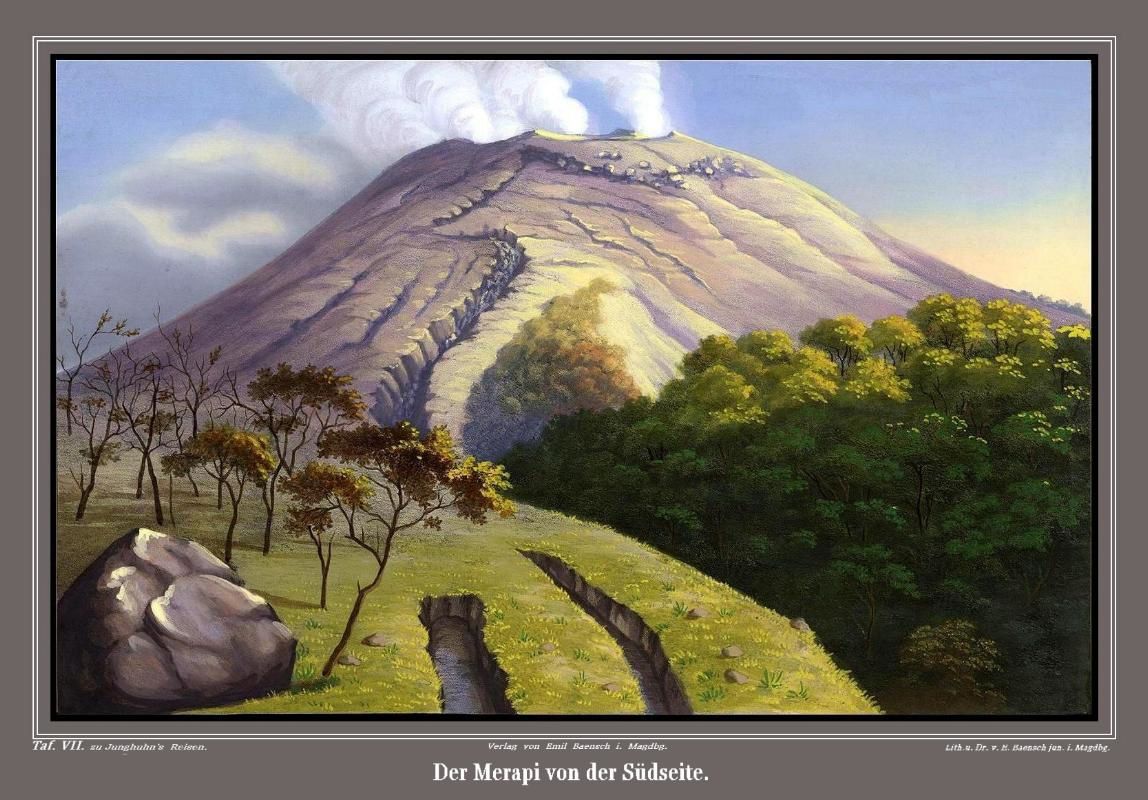 Merapi - the north and south side of the volcano - lithographs by F.W.Junghuhn - doc. Topographischer Atlas zur Reise durch Java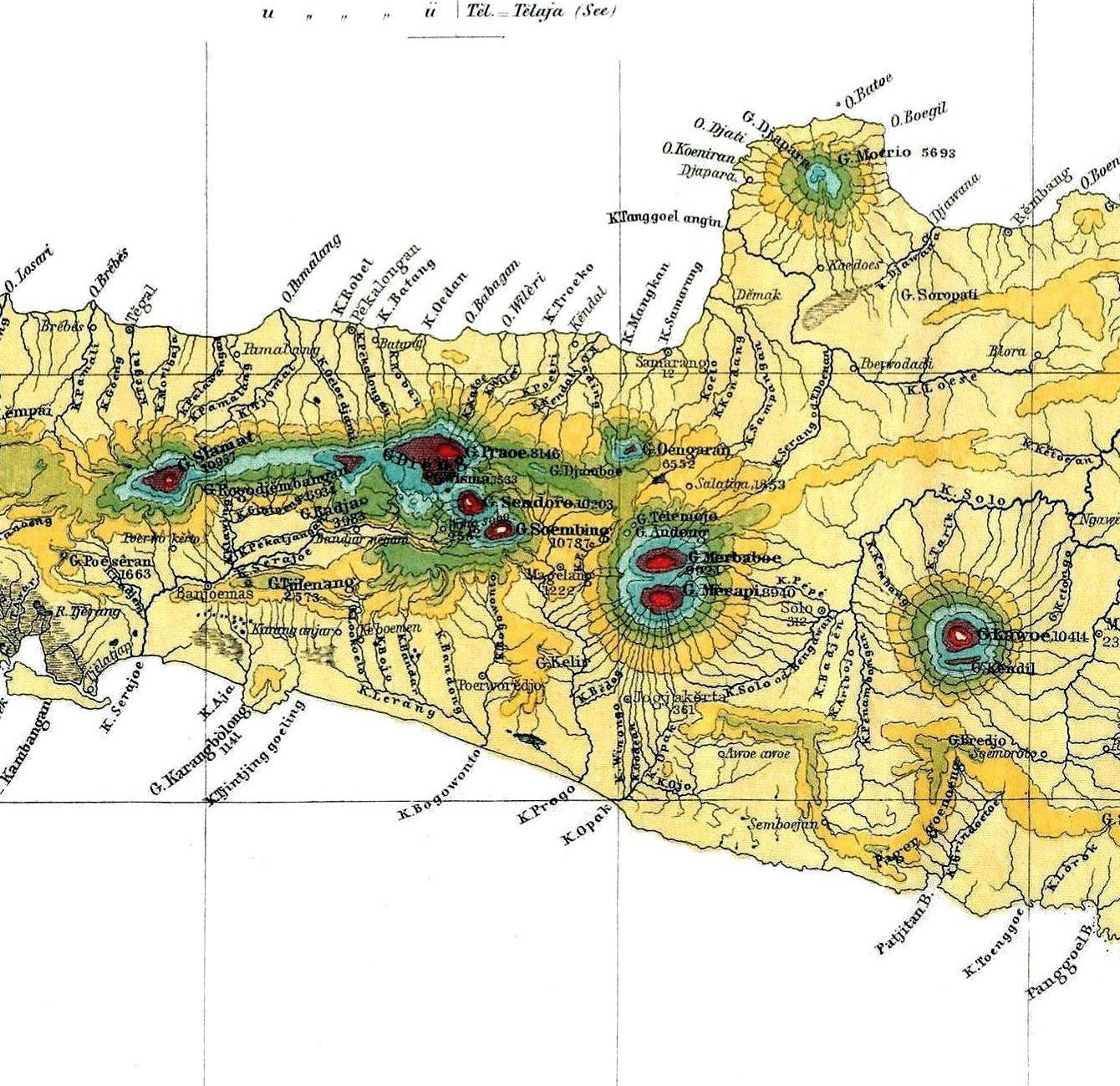 Detailed map of Java - zoom on the central region with Merapi, Merbabu and various other volcanoes - F.W.Junghuhn / 1860
On another trip to the central and eastern part of the island in 1937 under the orders of the German physician E.A.Fritze, he surveyed with him the Lawu, the Sumbiung, the Tengger Mountains, the Bromo, and the mud volcanoes of Surabaya. They split the work, Fritze studying geology and collecting samples, while Junghuhn examined the plants.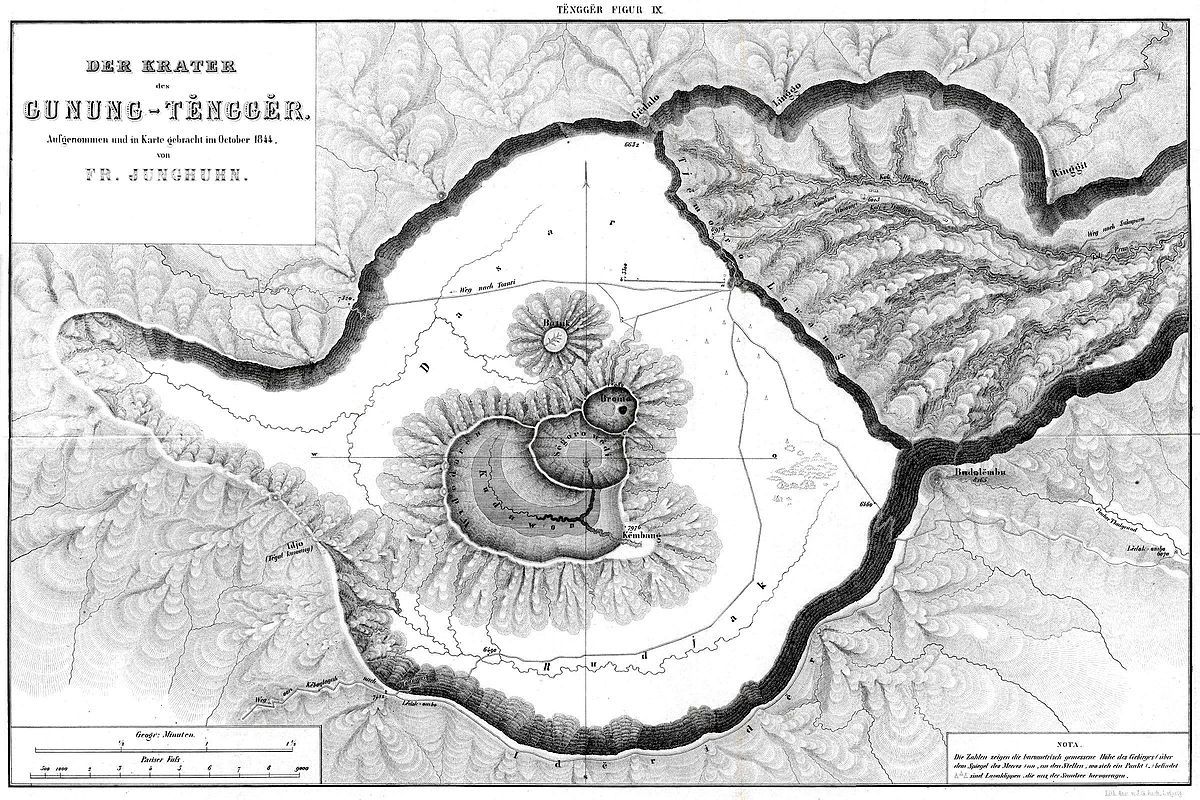 Map of the Tengger caldera (Map made with primitive equipment at the time) - Franz Wilhelm Junghuhn - Doc.Java, seine Gestalt, Pflanzendecke and innere Bauart - Publiek domein,
His scientific work has led to substantial progress in the orographic, topographic, and volcanological fields. The material left in Leiden was taken up by geologists and botanists, who used their classifications of Javanese nature in their own work. Some observations are still used today, such as the distribution of climates according to altitude.
A visionary, he had warned of the catastrophic consequences of large-scale logging.
Sources:
- Troopeen Museum - biography of Franz Wilhelm Junghuhn
- Topographische und naturwissenschaftliche Reisen durch Java (Topographic and scientific explorations in Java) (1845)
- Java-Album, Leipzig 1856