Publié le par Bernard Duyck
After a two-week increase in sulfur dioxide emissions, based on the Aura OMI satellite detections, a sign of a rise in fresh magma, and seismicity since February 17, the Sinabung presented this February 19 at 8:53 am WIB a strong eruption; It was accompanied by a plume of ash and gas rising to 5,000 meters in height, and several pyroclastic flows traveling 4,900 meters to the SSE and 3,500 meters to the ESA, lasting between 195 and 792 seconds. ; They have only impacted areas banned by the PVMBG, in principle not making victims.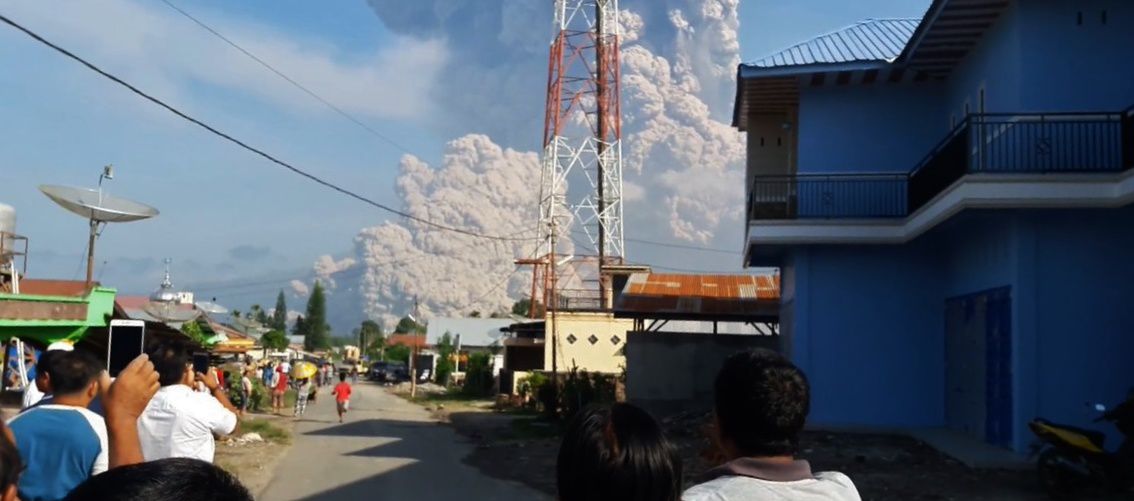 Sinabung - eruption of 19.02.2018 / 8:53 - eruptive plume and pyroclastic flow - from a Youtube video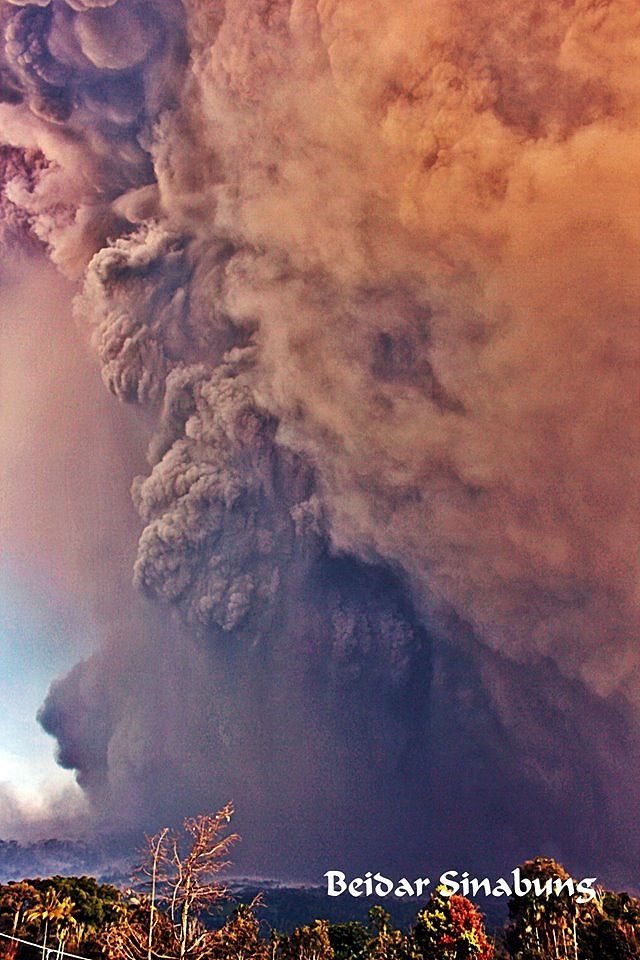 Sinabung - eruption of 19.02.2018 / 8:54 - pyroclastic flow and ash plume - photo Firdaus surbakti / Beidar sinabung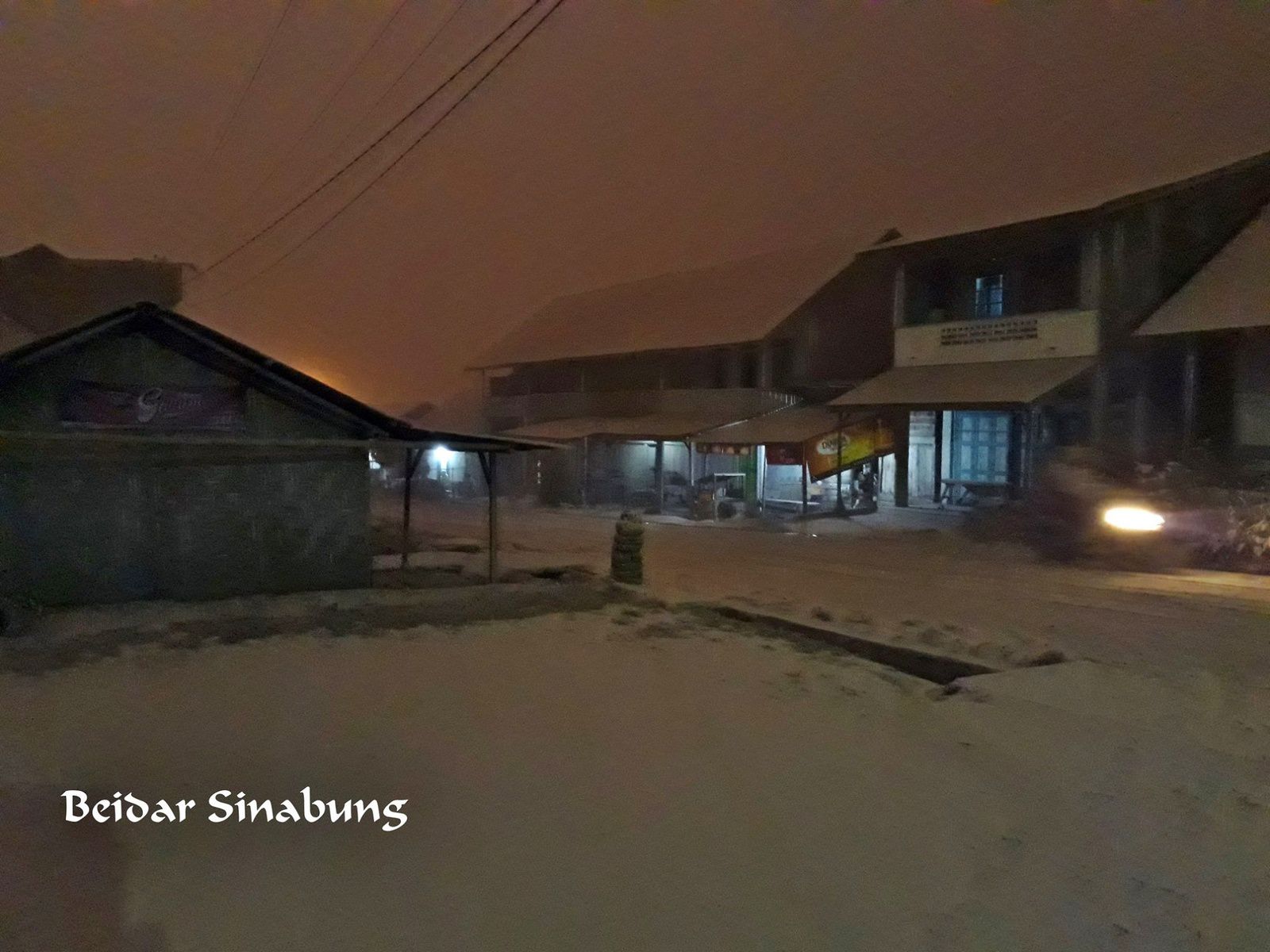 Sinabung - eruption of 19.02.2018 - ashes of the eruption have invaded the surroundings for two hours - photo Firdaus surbakti / Beidar sinabung
This eruption left an important and long seismic signature.
The Observatory upgraded the VONA / aviation warning code to red.
Sources: PVMBG, Magma Indonesia, BNPB, Simon Carn / Michigantech, Endro Lewa & F.Surbakti.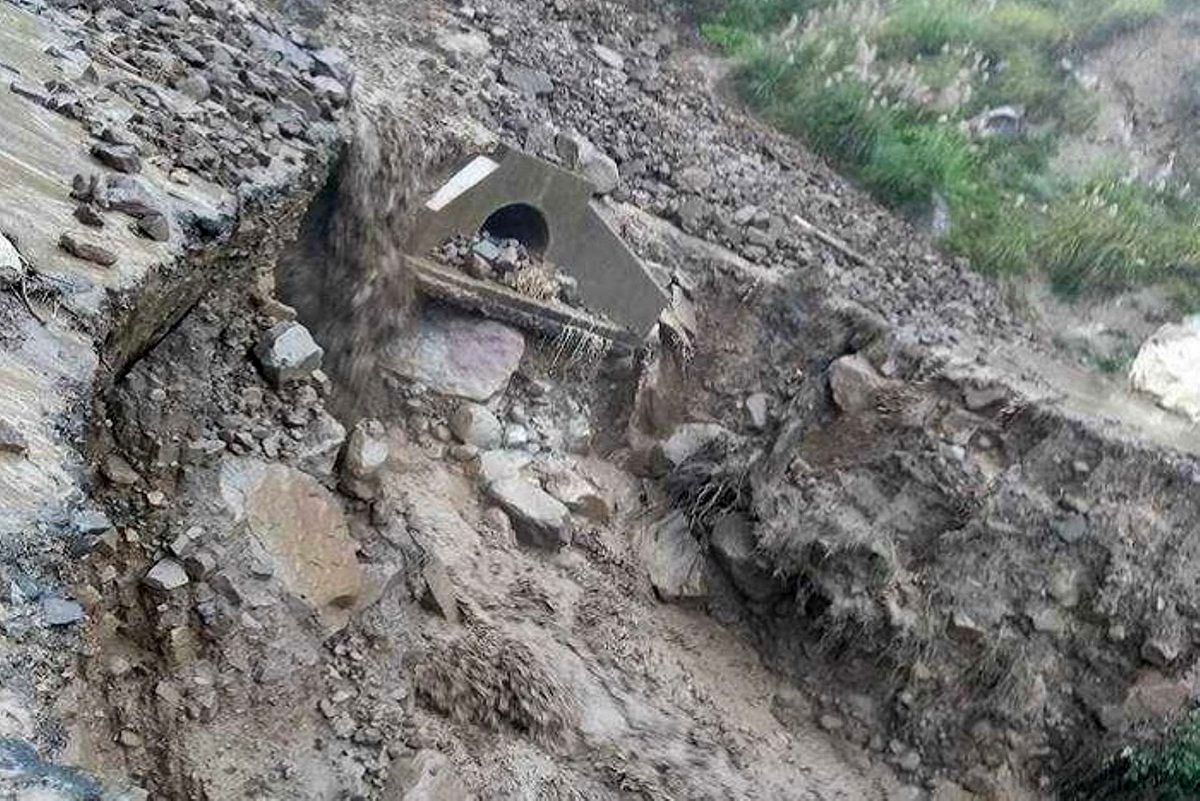 Sabancaya - collapse because heavy rains on 18.02.2018 - risks of lahars - photo agency Andina / Twitter
In Peru, heavy rains in the Arequipa region, which could remobilize the ashes of the Sabancaya eruptions, triggered an alert to the lahars in the quebradas near the volcano.
Small episodes were recorded during the past week, lasting more than an hour, without problems.
The Andina agency reports a landslide in the district of Pallasca.
It is recommended that people stay away from drainages.
Source: Andina Agency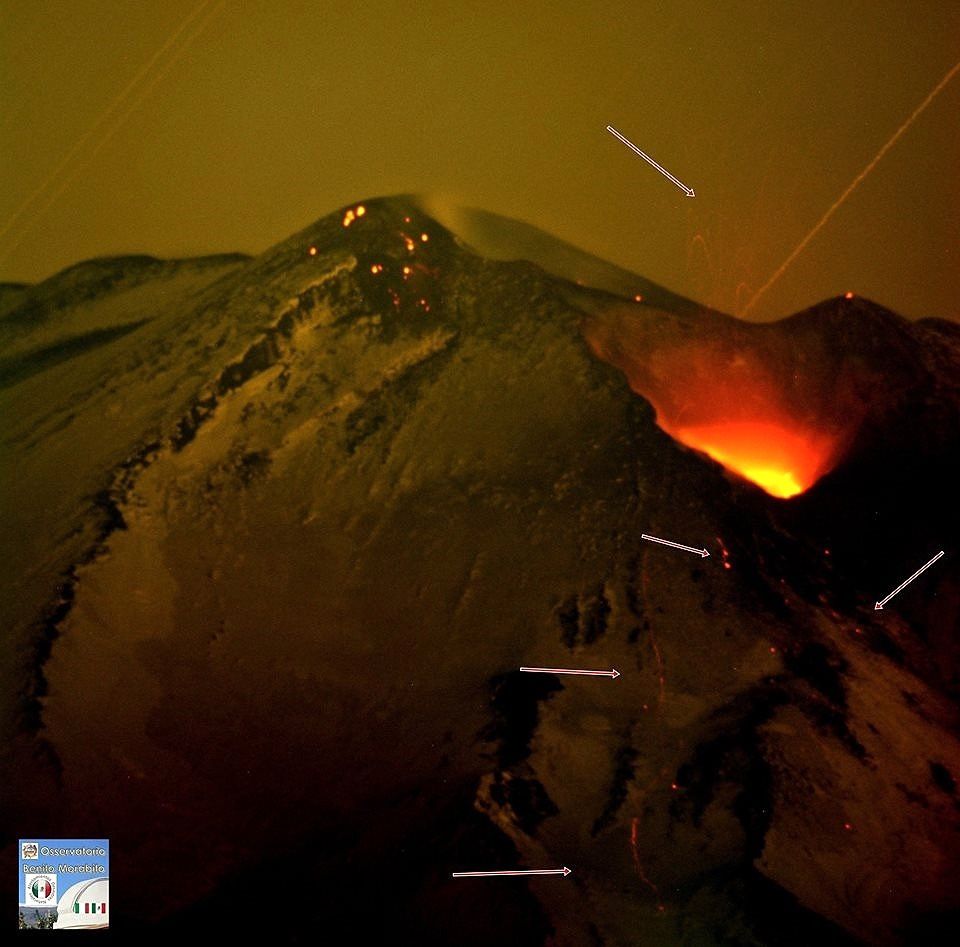 Etna - Night glow and projection of incandescent materials (arrows) - photo B.Morabito 16.02.2018 / 20h
On Etna, the "puttusiddu" vent has continued to emit small ash emissions since February 16, at an accelerated frequency of 1 to 2 episodes per hour; these emissions also include the ejection of incandescent fragments.
Sources: Boris Behncke and Benito Morabito
Etna - incandescent and projection of incandescent materials - photo B.Morabito 17.02.2018 / 20h
In Lengai, Thomas Delano, on site, describes an active spatter cone on the bottom of the crater of the volcano, projecting rags of natrocarbonatite.
A video should follow ...
Source: Lava Hunter / Th. Delano