Publié le par Bernard Duyck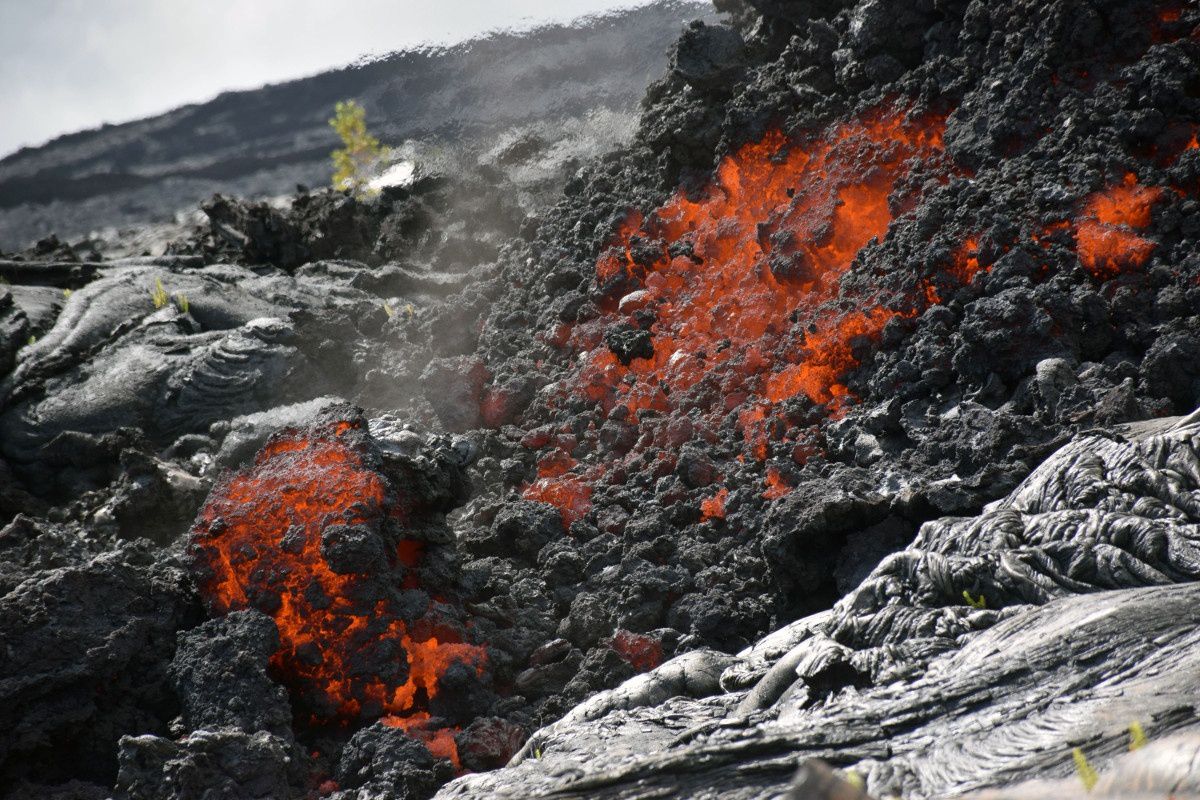 Hawaii - Pu'u O'o  61g lava flow - the front of the casting a'a near the base of Pali - 20.02.2018 - photo HVO / USGS
In Kilauea, the collapse of much of the wall surrounding the Pu'u O'o lava lake was overshadowed by the plethora of lava flows that spread to the upper portion of the lava field and on the Pali Pulama in recent days.
On February 20, numerous breakouts are reported to the east, as well as a strong effusion on 800 meters sector west ... which could revive the entries in the ocean if it continued.
On February 23, a flow came into the park boundaries, in two main arms, tending to merge.
Sources: HVO, Big island now, Epic lava, Mick Kalber / Paradise helico
Instability marks the Cleveland in the Aleutian arc. The seismic and infrasonic surveillance networks detected a small explosion on February 22 at 6:54 UTC.
No cloud of ash was spotted, but the satellites show seven hours after the explosion, a temperature zone a little higher at 2 km at the SEE of the summit.
The aviation code is yellow, a future explosive activity is likely to occur without warning
Source: AVO
A phreatic eruption is reported at Rincon de La Vieja, this February 23 at 16:45 local; lasting 5 minutes, the height of an associated plume is unknown due to poor visibility conditions.
Source: Ovsicori
On February 23, a small white plume of steam and gas was observed between 500 and 800 meters above the summit of Agung.
Seismicity is characterized by 16 emission earthquakes, 9 superficial volcanic earthquakes, and 2 deep volcanic earthquakes.
Source: PVMBG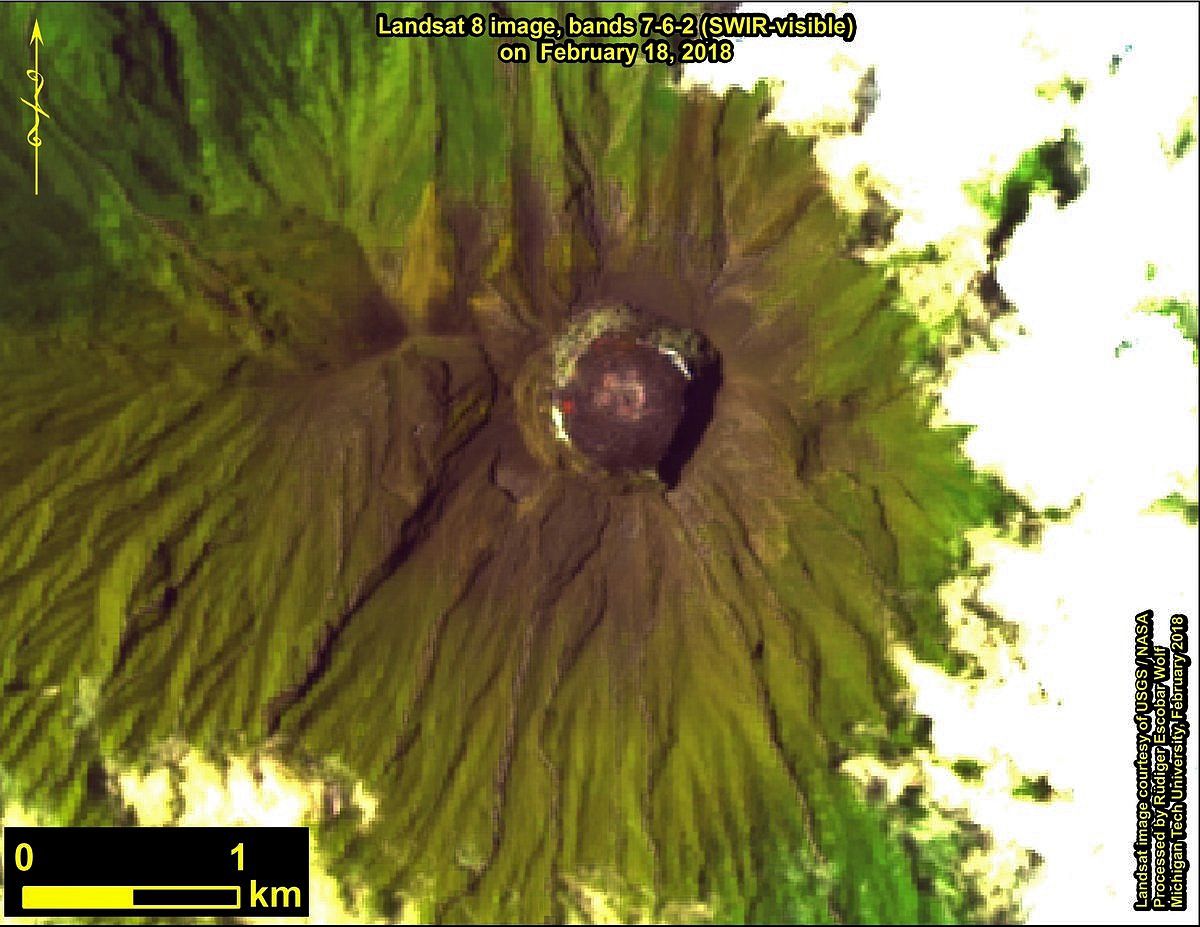 Agung - some pixels are visible on Landsat8 SWIR-vis image. of 18.02.2018 - Doc.via Rüdiger Escobar Wolf
Just for its intrinsic beauty and accuracy, a Mayon's Deimos2 satellite image.
Source: Deimos2 / UrtheCast Company