Publié le par Bernard Duyck
According to the report of the Rabaul Volcano Observatory, Kadovar activity continued on February 8 with night glow, and moderate steam emissions at the main crater and SE costal vent.
At 8:45 am on February 9, major explosions started at the SE costal vent; they continued until 10:50 am, when a collapse seems to have made the lava dome disappear. The dome is no longer visible from Blupblup (Rup rup), struck, conditionally, by a small tsunami, without damage.
It is unclear whether the collapse is due to the lava flow, by slippage, or by explosions due to contact with water and lava, destabilizing the flow.
Details are expected.
Source: RVO Newsletter No. 21 for the period 8-9,020,2018, via John Kawatt / FB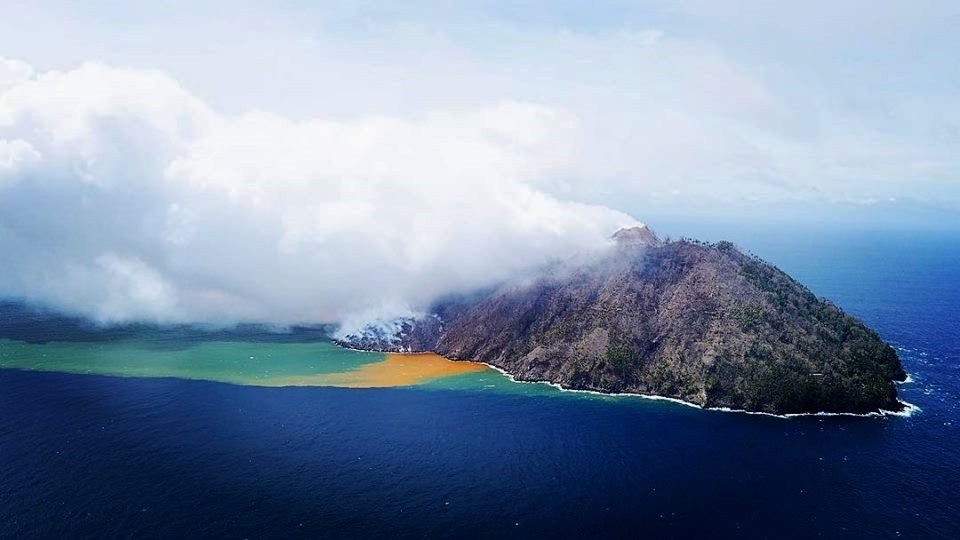 Kadovar - an important area of ​​water discoloration is visible in the photo of Jared Wanaka / 09.02.2018
On Saturday, February 10 at 9 am WITA, the authorities announced at the Rendang Observation Station that the status of the Agung was downgraded from level IV to level III.
The radius of the risk zone has been reduced from 6 to 4 km; all refugees can return home, repatriation measures being taken. A reminder is made to hikers and tourists to not practice any activity in the area of ​​4 km.
Sources: PVMBG & BNPB
At Nevados de Chillan, pulsatile emissions of water vapor are maintained daily, interspersed with emissions of pyroclastic materials.
The alert remains at the Amarilla level.
Source: Sernageomin
Japanese scientists, based on observations by underwater robots and analyzes of rock samples, suggest the presence of a giant lava dome in the Kikai caldera, which erupted 7,300 years ago.
The possibility of accumulation of magma under the Kikai caldera is mentioned; Since the nature of the internal plumbing of the dome is unknown, high-resolution imaging of internal structures must be performed by seismic and electromagnetic methods.
Source: Nature scientific reports - Giant rhyolite lava dome formation after 7.3 ka supereruption at Kikai caldera, SW Japan-link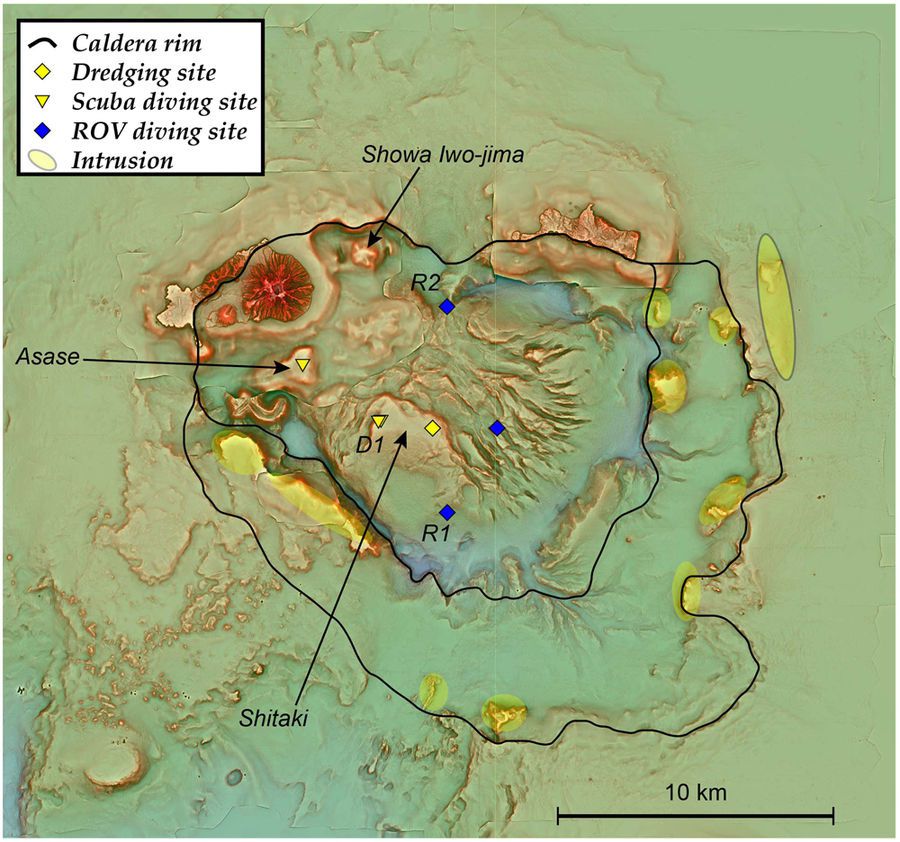 A red relief image map of Kikai caldera based on our bathymetry survey. Topography of the unsurveyed and onland areas is drown by using M-7000 digital data of Japan Hydrological Association and digital elevation model of Geospatial Information Authority of Japan (https://fgd.gsi.go.jp/download/menu.php), respectively. Inner and outer caldera rims are shown by solid lines. Several intrusions (yellow) are distributed along the caldera rims. Dredge (yellow diamond), ROV diving (blue diamonds), and scuba diving (yellow triangles) points are also shown.This map was generated using MakeRRIM ver.1.1.0" that is an Asia Air Survey in-house C program. - from Doc. Refered in source