Publié le par Bernard Duyck
At the Shinmoedake, lava flows continue, and the lava front was, according to the JMA, at 16 meters from the edge of the crater on March 11th.
A photogrammetry of land was carried out by the Kumamoto and Tokyo university, in cooperation with Asahi Shimbun based on photos taken on March 9. The volume of lava emitted since the beginning of the eruption is estimated on March 9 to 15 million m³ , and the thickness of lava near the crater rim of 20 meters at its maximum.
The results can be viewed at http://www.ajiko.co.jp/article/detail/ID5E2916HHP/
Sources: JMA, Ajiko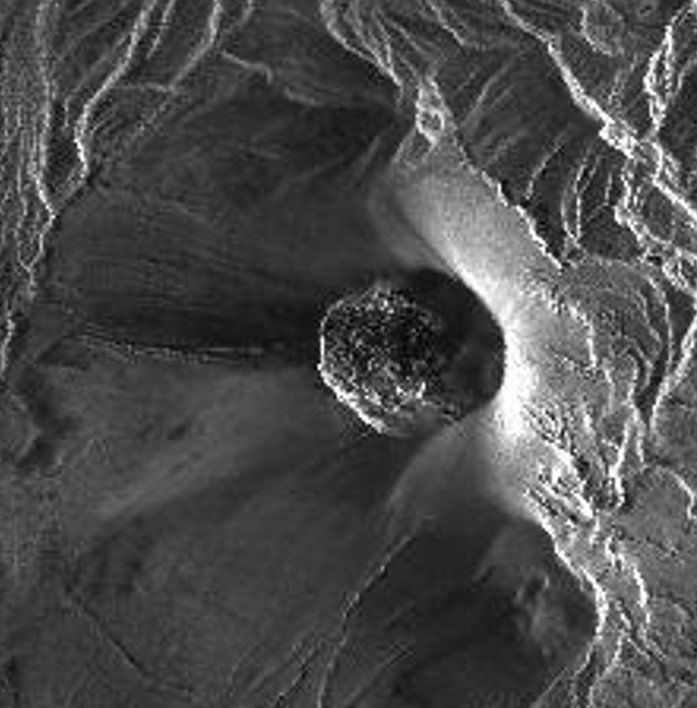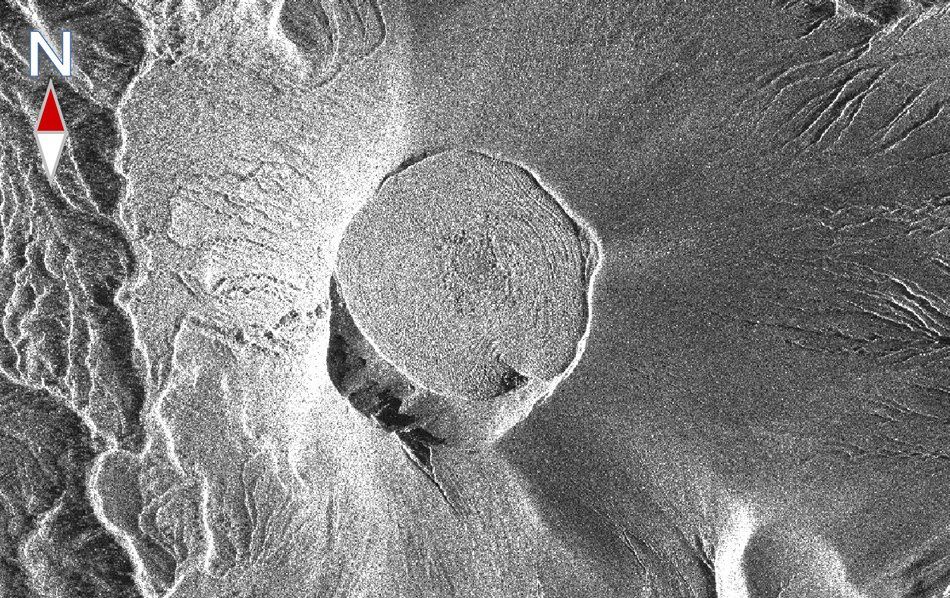 The Shinmoedake crater seen by the ASNARO2 satellite on March 4 and 10, 2018 - Doc. ASNARO2 / via Shérine France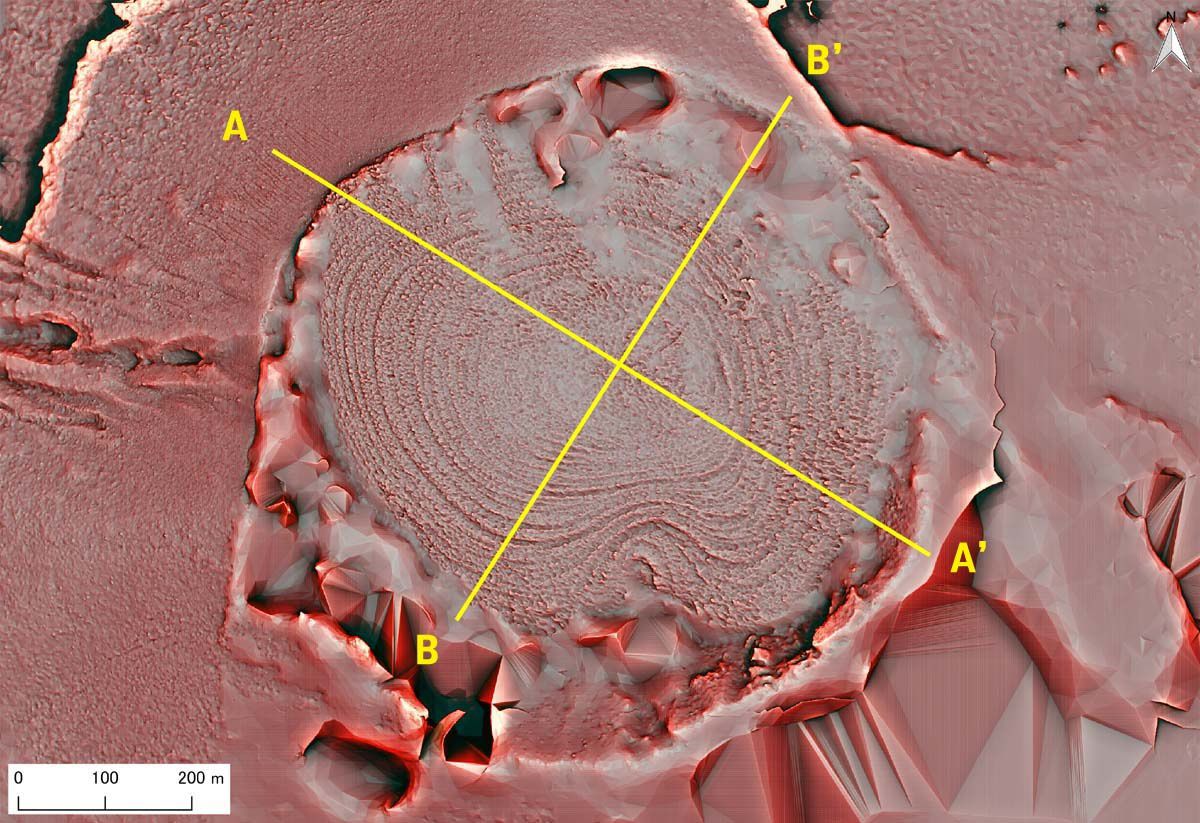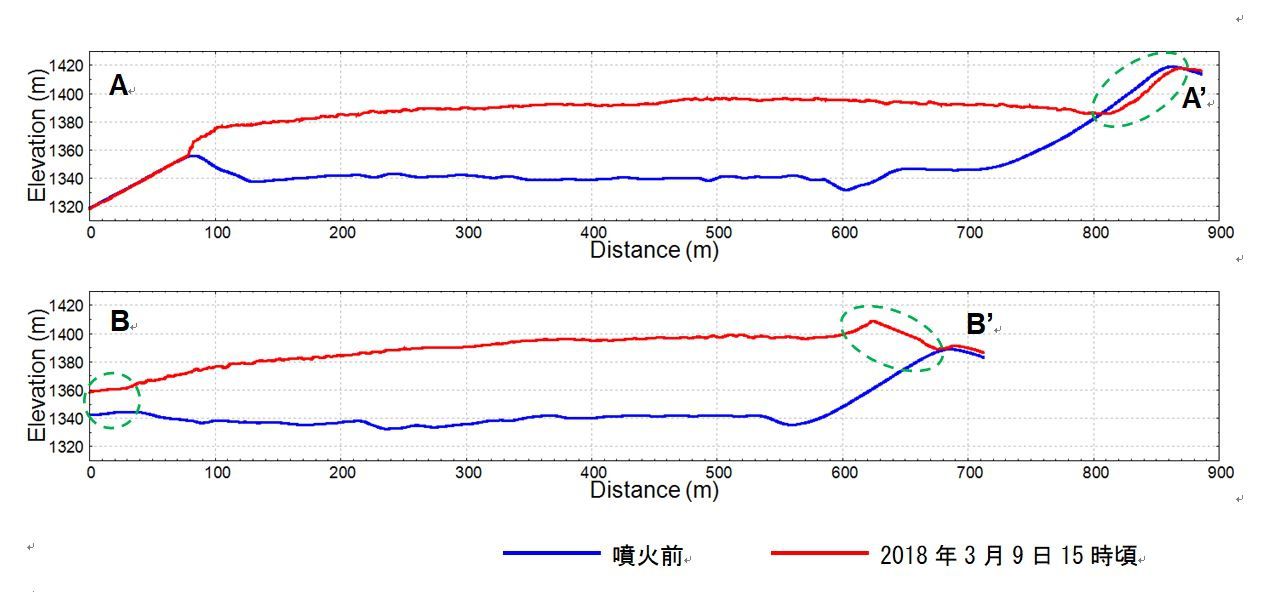 Cross section of the crater of Shinmoedake (the area of the green dotted line shows the effect of the fumaroll and the part with low precision) The lava surface elevation of A - A 'cross section (northwest - southeast) is almost constant at around 1390 m. The lava surface elevation in the B - B 'section (northeast - southwest) is low in the southwest direction (about 1380 m) and high in the northeast direction (about 1400 m). * Use the base map information numerical elevation model (5 m mesh) for data before the eruption (measured in Heisei 24 years). - doc.Ajiko / 09.03.2018
The JMA put the Akita Komagatake on alert level I following the occurrence of low frequency earthquakes, in connection with the movement of gas and hot water underground: an earthquake on 6 March, 2 on 7 March, 2 on 11 March. The source of earthquakes is in the vicinity of the caldera.
The other parameters remain unchanged: no volcanic tremor, nor changes of deformation.
This volcano, located in the north of the island of Honshu, is in statovolcano composed of two caldeiras partially filled with basaltic cones; his last eruption was in 1971.
Sources: JMA, NHK News and Global Volcanism Program
The National Disaster Management Agency / NaDMA has raised the alert level of the Kick'em Jenny submarine volcano, in the Caribbean, from yellow to orange, following an increase in its activity level.
Ships and other maritime operators are invited to observe the 5 km radius exclusion zone above the top.
Source: Looptt