Publié le par Bernard Duyck
A special report of volcanic activity concerning the Copahue informs us that the seismicity remains marked by episodes of low frequency signals LP associated with the movements of internal fluids, and with an interaction between the hydrothermal system and the deep magmatic system ... which could have caused the phreatic explosion of March 24th.
The level of the bottom tremor is decreasing.
The alert remains in Amarillo, with a 1 km zone around the crater where similar explosions are possible.
Source: Sernageomin REAV 26,03,2018 / 16:30 loc.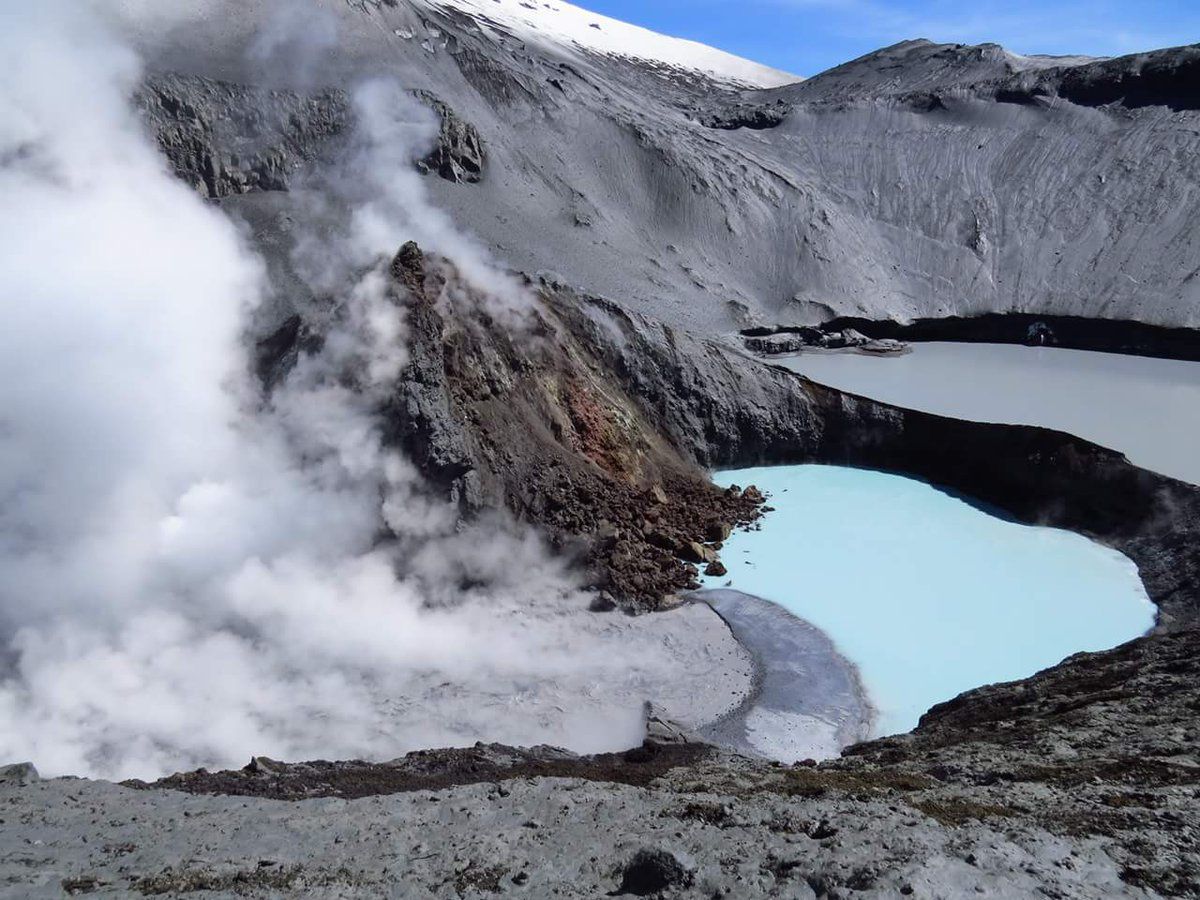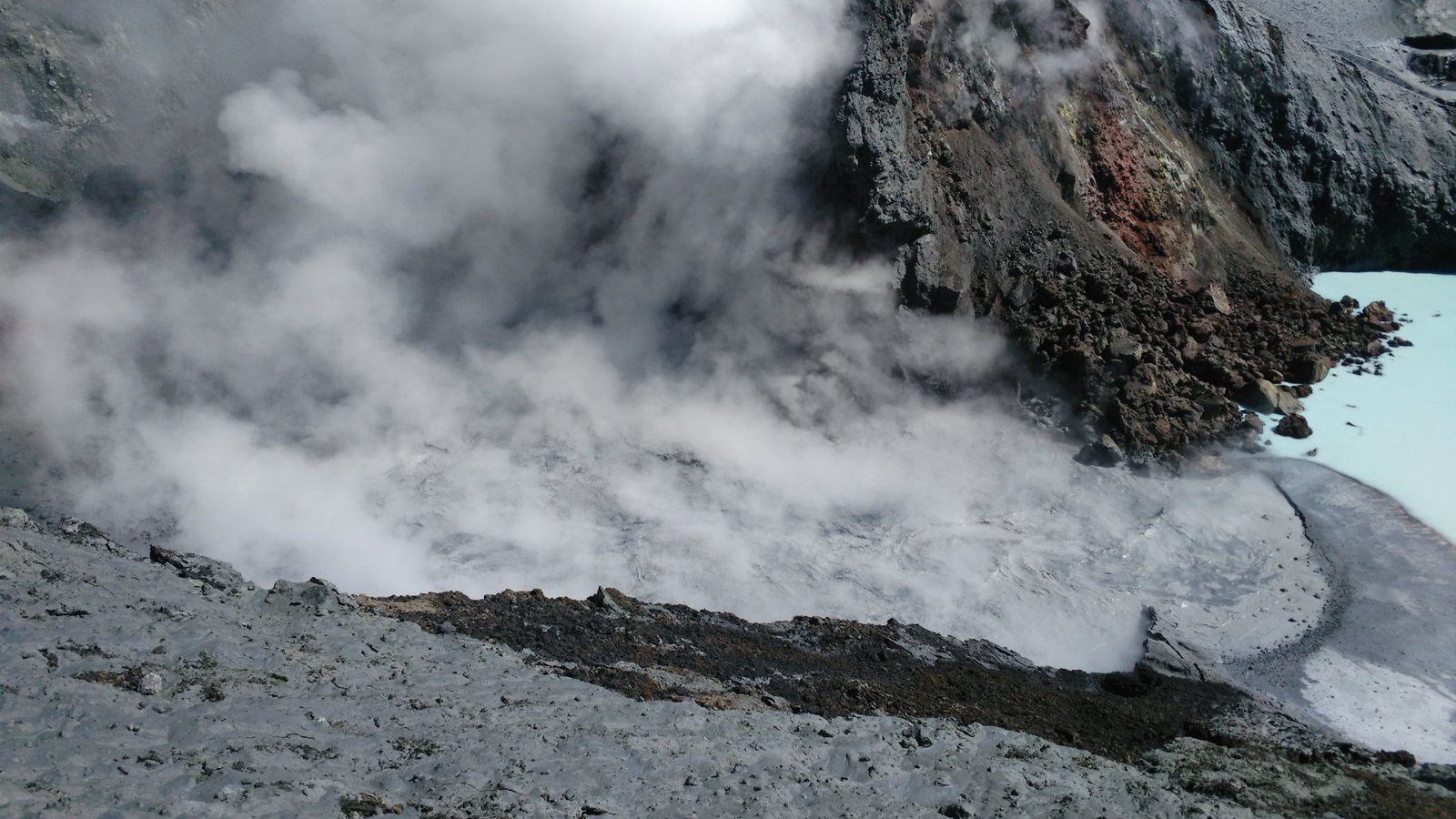 Copahue - intense fumarolic activity during the visit of 25.03.2018 - photo Paulo Cesar Fanti via ValeCaviahue / Twitter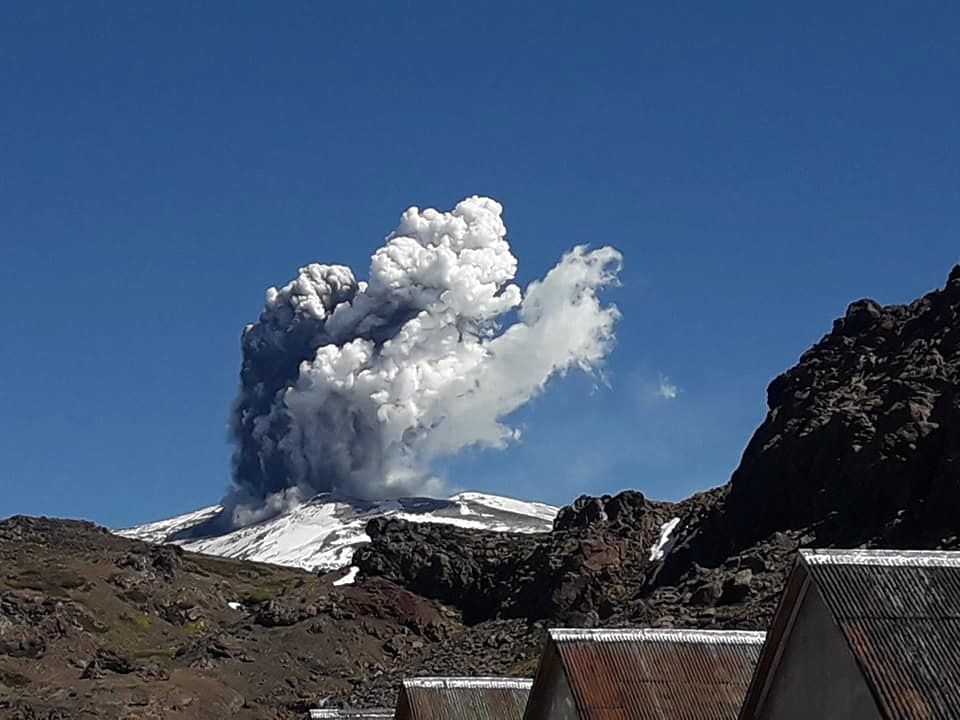 Phreatic eruption in Copahue, seen from Baños De Copahue, Neuquen, Argentina - 24.03.2018 / 14h40 - photo Silvy Erice. / FB
On Ambae, the Lombenben / Manaori Voui continues to reject a large plume of gas, ash and pyroclastic materials. The incandescence of the volcano is visible at night from islands 60 km away, and the thermal anomalies recorded by Mirova.
Two Vanuatu MPs have asked the government to declare Ambae a disaster zone, following the constant falls of ash that particularly affect the south and west of the island, and threaten the survival of 9,000 people and their animals. The food gardens have been destroyed, the houses collapse under the weight of ashes on the roofs, and the meadows are covered with ashes.
Sources: Radio NZ, Vanuautu Daily post
Ambae - Night glow on 22.03.2018 / 4.15am and plume of 25.03.2018 / 5.30pm - VGO webcam - one click to enlarge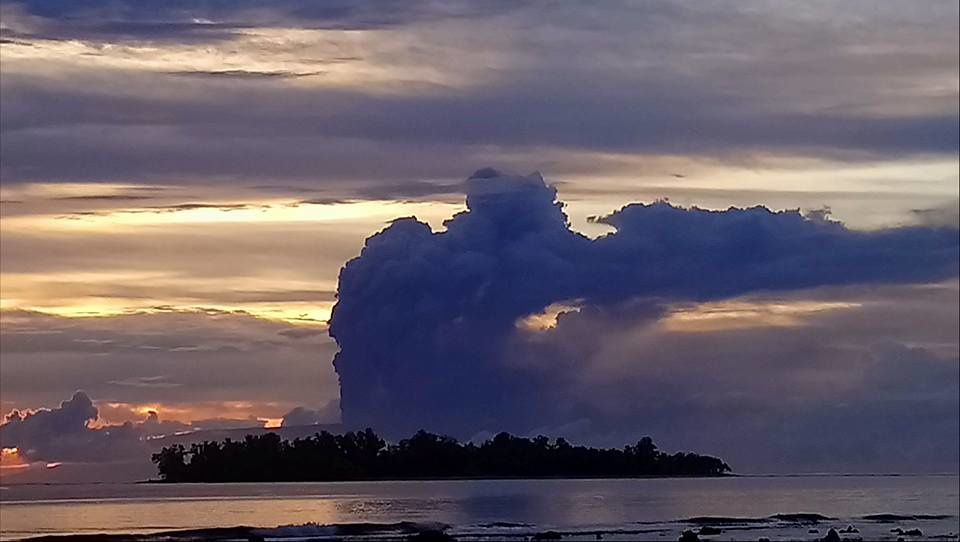 Ambae - 25.03.2018 - Santo Ambae Community Disaster Support shared the publication of Dylee Viraiala.
On Kadovar, the RVO signals the continued growth of the lava dome; it is slow, with a metric change between March 10th and 20th.
Incandescence, both in the main crater and in the costal vent, has been observed since 14 March, coinciding with the departure of ash emissions from the two vents, which lasted until 19 March .
The incandescence is still visible by satellite on March 26, as well as the presence of a large discoloration zone at sea.
Source: RVO, Landsat 8 & Sentinel 2
A beautiful eruption marked the Sakurajima on March 26 from 15:40, and darkened the sky until around 16h. local.
Source: Webcams via James Reynolds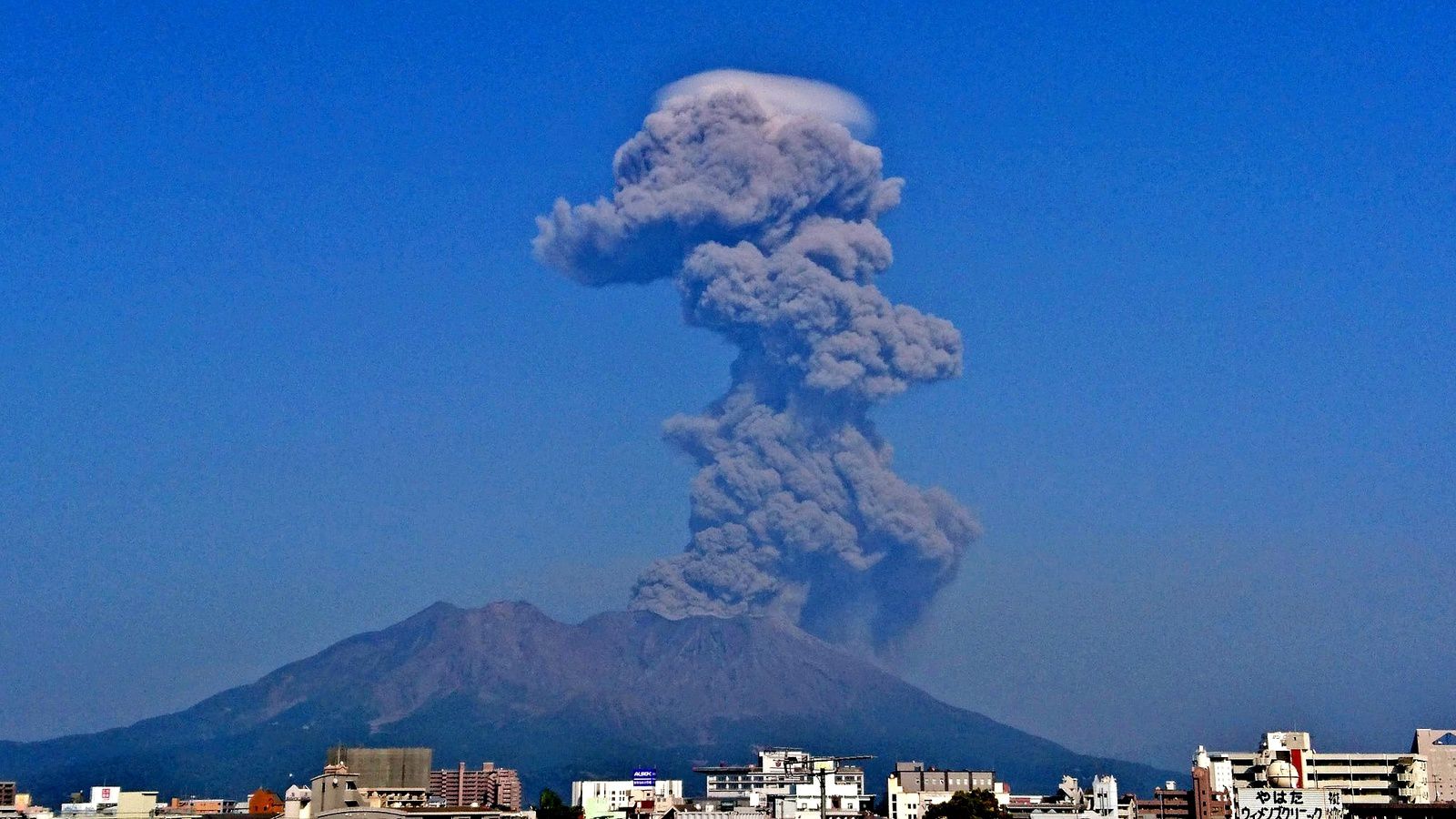 Sakurajima - eruption of 26.03.2018 / 15h40 - note the pileus surmounting the plume of ash - photo Manabu Ookubo via Facebook