Publié le par Bernard Duyck
POVI reports the state of Villarica during the first half of March 2018.
The lava is maintained at a depth of 110 meters in a chimney of 40 meters in diameter and forms a central area of ​​13 meters by 7, on satellite images between March 7 and March 10.
On March 13, a sporadic glow is observed by telephoto from Pucón, 16 km away. Such incandescence was observed on 25-26 February and 5-6 March, although less intense.
Source: POVI / via Werner Keller
Despite a lack of report from the Vanuatu Geohazards Observatory on the Ambae / Lac Voui volcano (for lack of significant changes) since late January, photos of Internet users and those taken by satellite show a color change of the waters of the lake.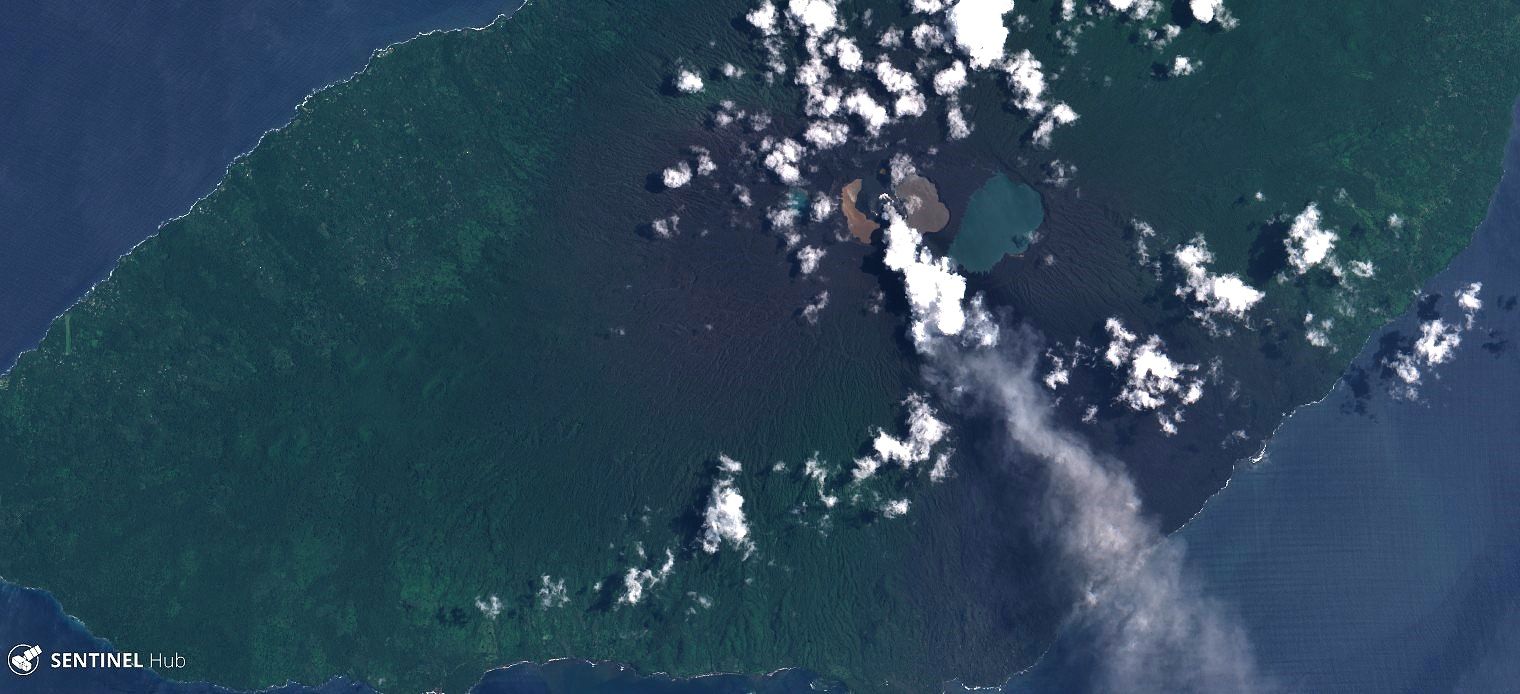 Ambae volcano / Lake Voui - image natural colors Sentinel 2 / 13.03.2018 - one click to enlarge - the waters are brownish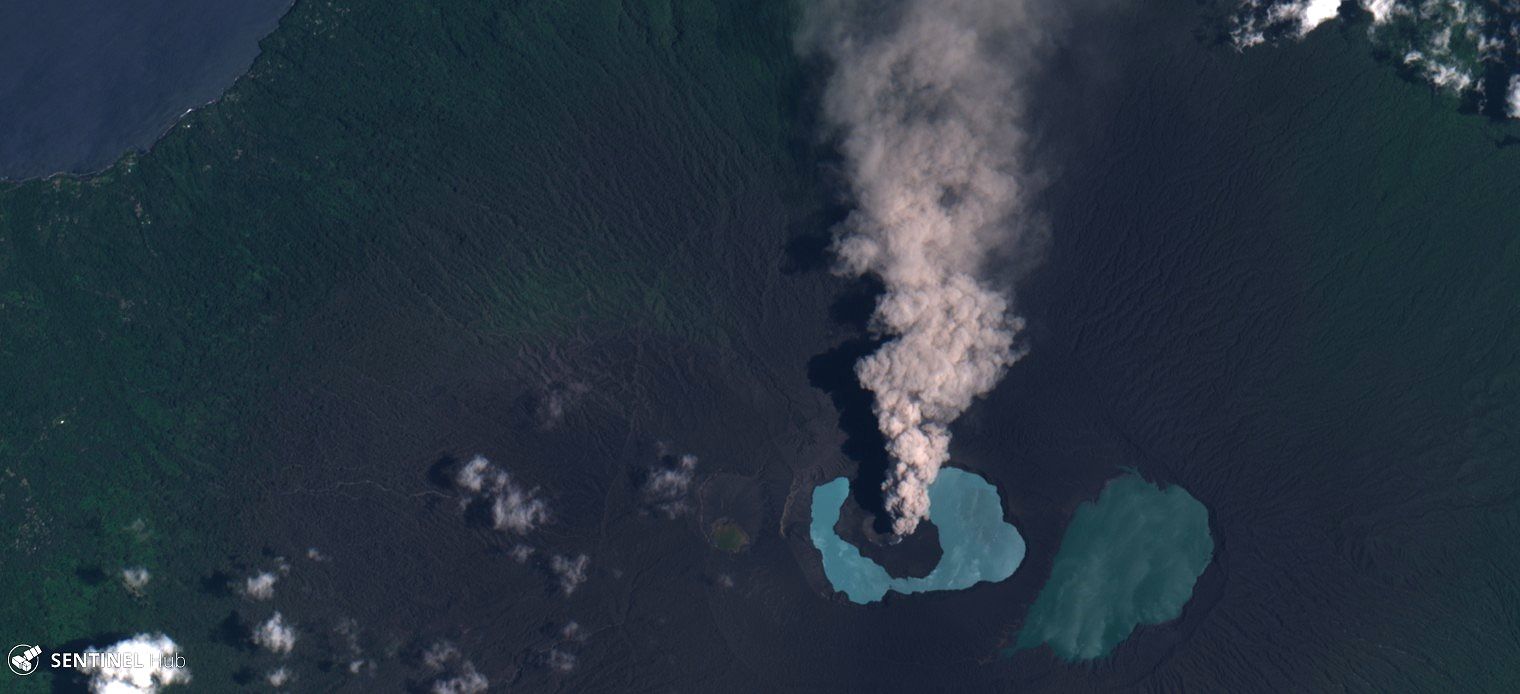 Ambae volcano / Lake Voui - image natural colors Sentinel 2 / 13.02.2018 - a click to enlarge - a month before, the waters appear blue
These color changes were observed during an eruption in 2005-2006, during which the lake's waters became red. The explanation given at the time by Professor A. Bernard / ULB was a rapid change in the redox state, which may be related to a change in the SO2 / H2S ratio of the hydrothermal fluids.
VGO reports a stable eruption, a steady state of major unstable volcanic activity similar to that of Yasur, and a warning level of 2.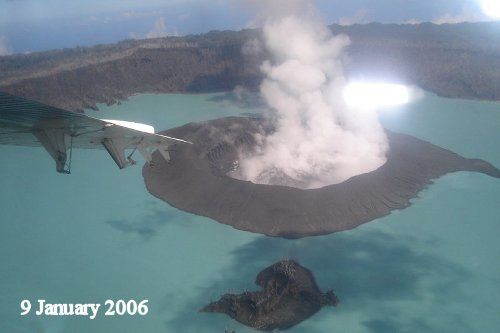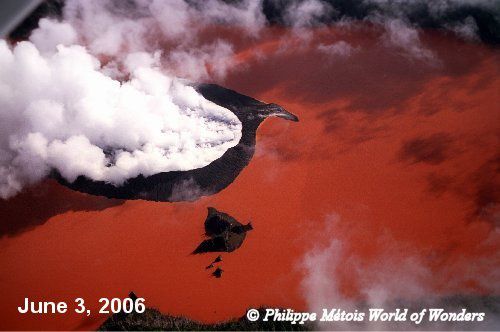 Ambae volcano / Lake Voui - respectively 09.01.2006 and 03.06.2006 - one click to enlarge - photos GVP / ULB
Sources:
- Vanuatu Geohazards Observatory - link
- IAVCEI Commission on Volcanic lakes - The November 2005 eruption of Aoba volcano, Vanuatu - link
- Global Volcanism Program - Ambae - bulletin reports
The explosions continue at Shinmoedake, and could continue for several months according to experts.
The satellite images show an enlargement of the crater diameter, which increased from 550 meters on March 7 to 650 meters on March 9.
An overflight on March 9 showed white plumes around the lava rim in the crater, and from lava flows from the south flank, and the new flow on northwestern flank, the latter having increased by 226 meters on March 13th.
At the seismicity level, a large number of volcanic earthquakes continue to be recorded, as well as low frequency earthquakes and superficial hypocenters; Volcanic tremor was recorded continuously from March 1st to March 8th at 3:36 pm; then it became intermittent and of low amplitude.
Source: GVP weekly report