Publié le par Bernard Duyck
To fully understand the photos above, view this video from Solid Earth Channel - 15.03.2018
According to the JMA, the eruption continues at the Shinmoedake / Kirishima group during the period 13-19 March 2018.
The lava flow may have stopped on March 9, but the lava flow on the northwest flank continues to advance.
The observations via COSMO - Sky Med confirm that the lava still flows out of the crater, and that the expansion ratio of the lava dome in the crater has decreased. The movements of the lava were shown using the pixel shift method, by superimposing images.
The displacement was approximately 12 meters (max 15 meters) from March 11th to 12th. From 15 to 19 March, the displacement was 15-20 meters according to the directions ... over 4 days, so it has a deceleration of the speed of movement of the lava.
Source: Advanced Land Observing Satellite / ALOS-2 / On the Observation Results of "Daichi 2" and COSMO-SkyMed at Kirishimayama Shinmoedake.- link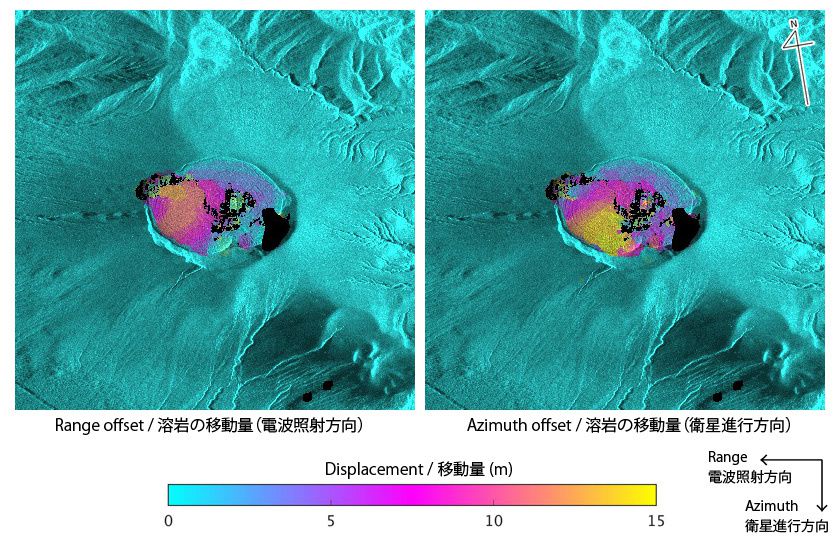 Shinmoedake - amount of lava that migrated from 11 to 12.03.2018, using the pixel shift method- Doc. COSMO-SkyMed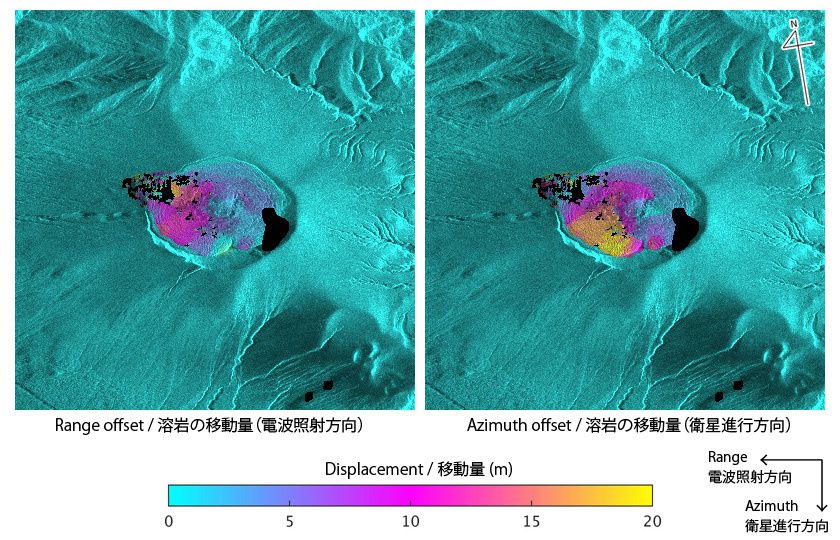 Shinmoedake - amount of lava that migrated from 15 to 19.03.2018, using the pixel shift method- Doc. COSMO-SkyMed
In Costa Rica, Rincon de la Vieja was the site of two phreatic eruptions; the last could be recorded by the seismos and observed by the webcams located in Gavilán and Buenos Aires from Upala on March 19th at 2:13 pm.
Seismicity is characterized by low-frequency earthquakes and the tremor associated with the gas outlet, and the turbulence thereof through the acidic lake waters of the crater.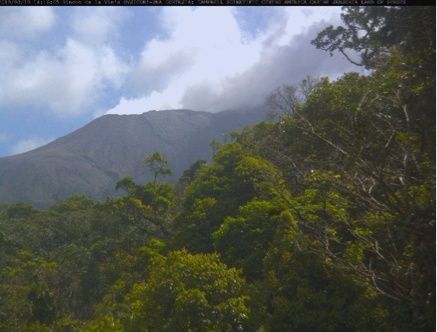 Rincon of La Vieja - 19.03.2018 / 14h13 loc. - webcams located in Gavilán and Buenos Aires de Upala / Ovsicori
In Turrialba, fluid movements continue. During the last week, the volcano did not emit ash, but steam and magmatic gas emissions of high temperature, between 600 and 800 ° C, continued passively, testifying to a system sufficiently "open" to allow the transfer of materials and heat to the surface.
The night glow testifies to the circulation of the heat flow in the volcanic ducts.
Source: Ovsicori-UNA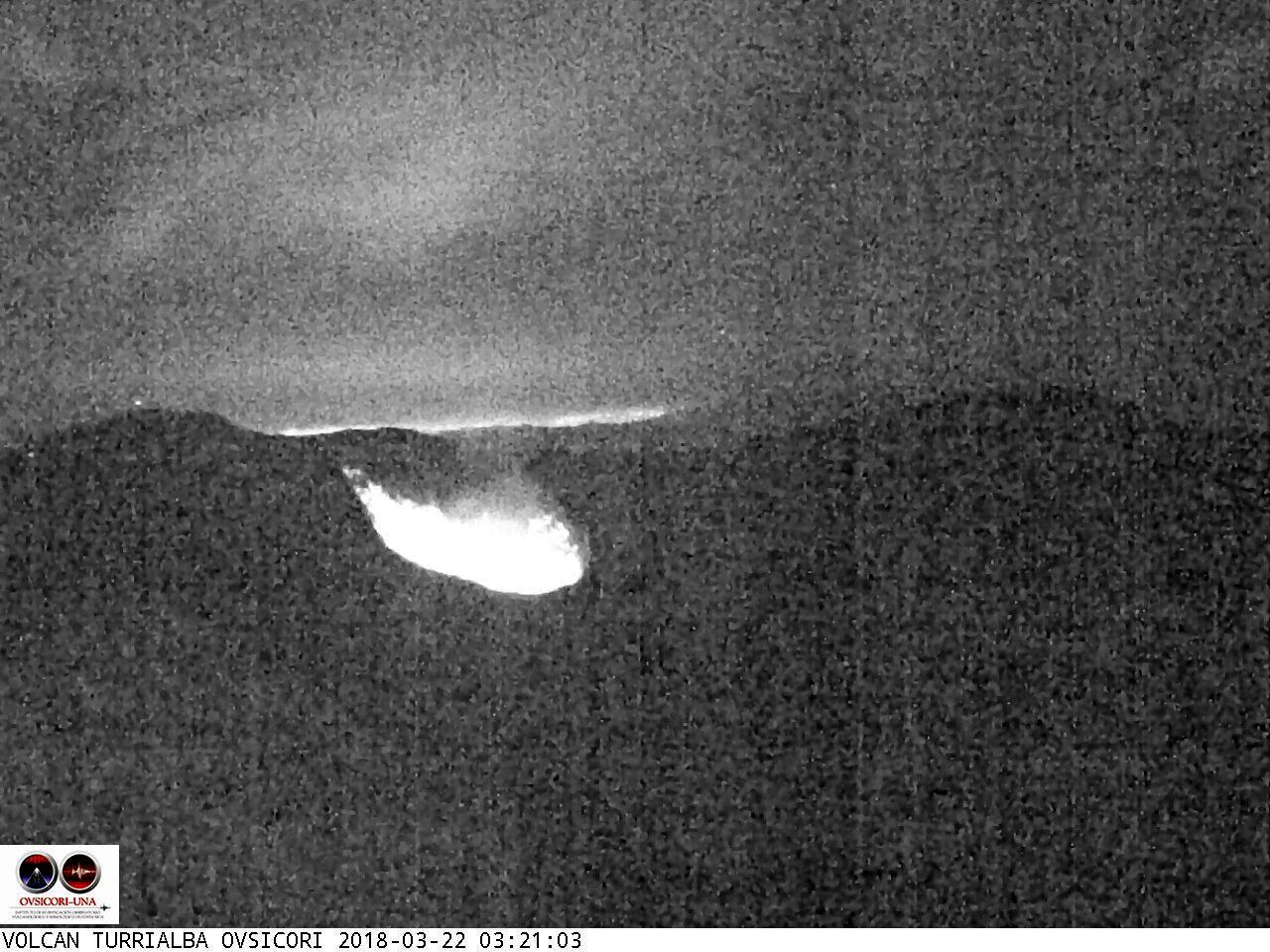 Turrialba - 22.03.2018 / 03h20 - Incandescence due to the high temperature of gases in the crater and ducts - Ovsicori webcam
The ashes of the Ambae's volcano pose problems to the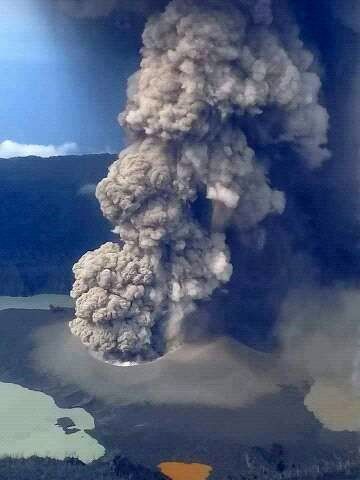 inhabitants of the island.
Emissions of ashes have destroyed plantations after residents returning to the island, according to the village chief of West Ambae, adding that the water tanks and roofs are covered with ash and lapilli. The food of goats and cattle is problematic because the grass is polluted by ashes.
New images show the importance of the nuisance brought by the ashes on this island of the archipelago of Vanuatu.
Sources:Vanuatu Rainfall and Agro-Meteorology Outlook; Penama Provincial Update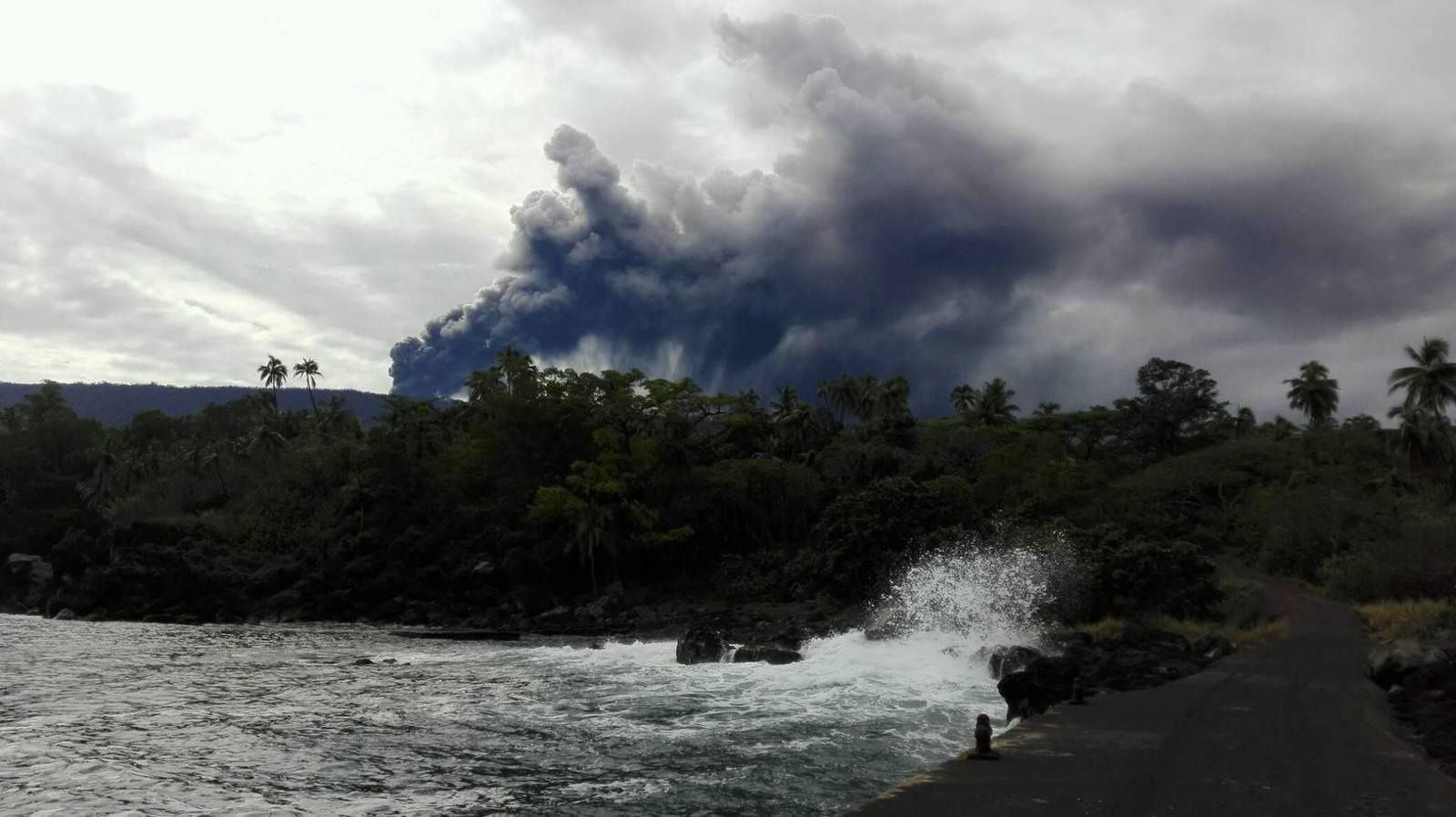 Ambae - Lombenben volcano spews ashes - Photo 21.03.2018 / Vanuatu Rainfall and Agro-Meteorology Outlook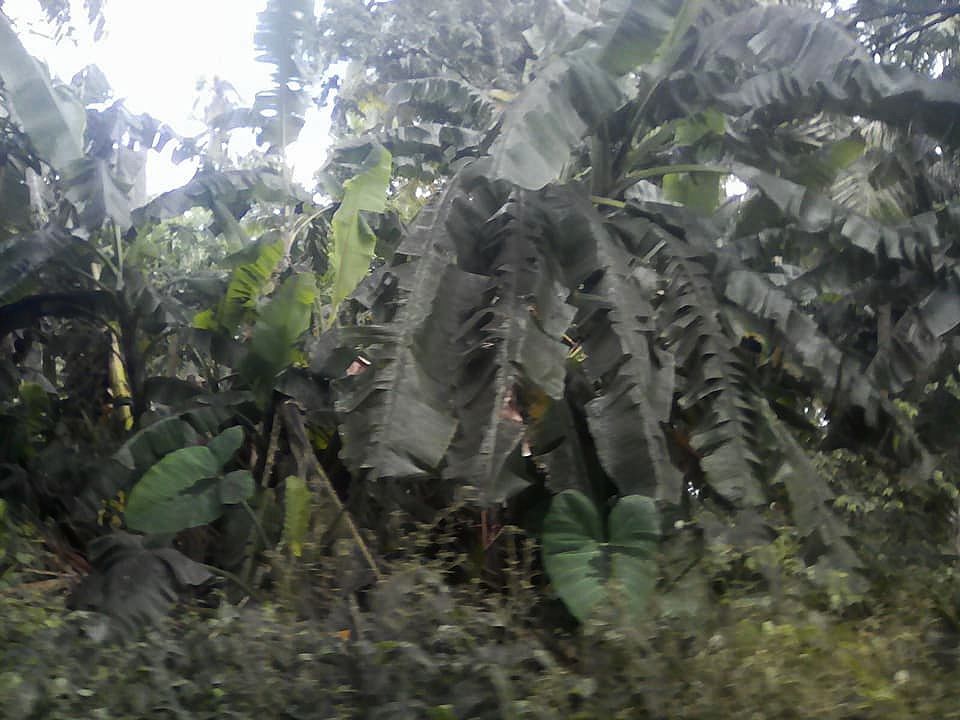 Ambae Lombenben - 21.03.2018 - the ash of the eruption covers the banana trees - photo Vanuatu Rainfall and Agro-Meteorology Outlook