Publié le par Bernard Duyck
The Agnano Basin is the oldest crater of the third eruptive period of the Phlegraean Fields, dated from 8,000 to 3,900 years ago. With a circumference of 6.5 km, it collapsed on its west and north sides because of the subsequent formation of the Solfatara craters and the Astroni; it ends in the southwest at Mount Spina and east at Monte Sant'Angelo.
The site has been known since antiquity, and ruins of Roman baths are visible on the slopes of Mount Spina.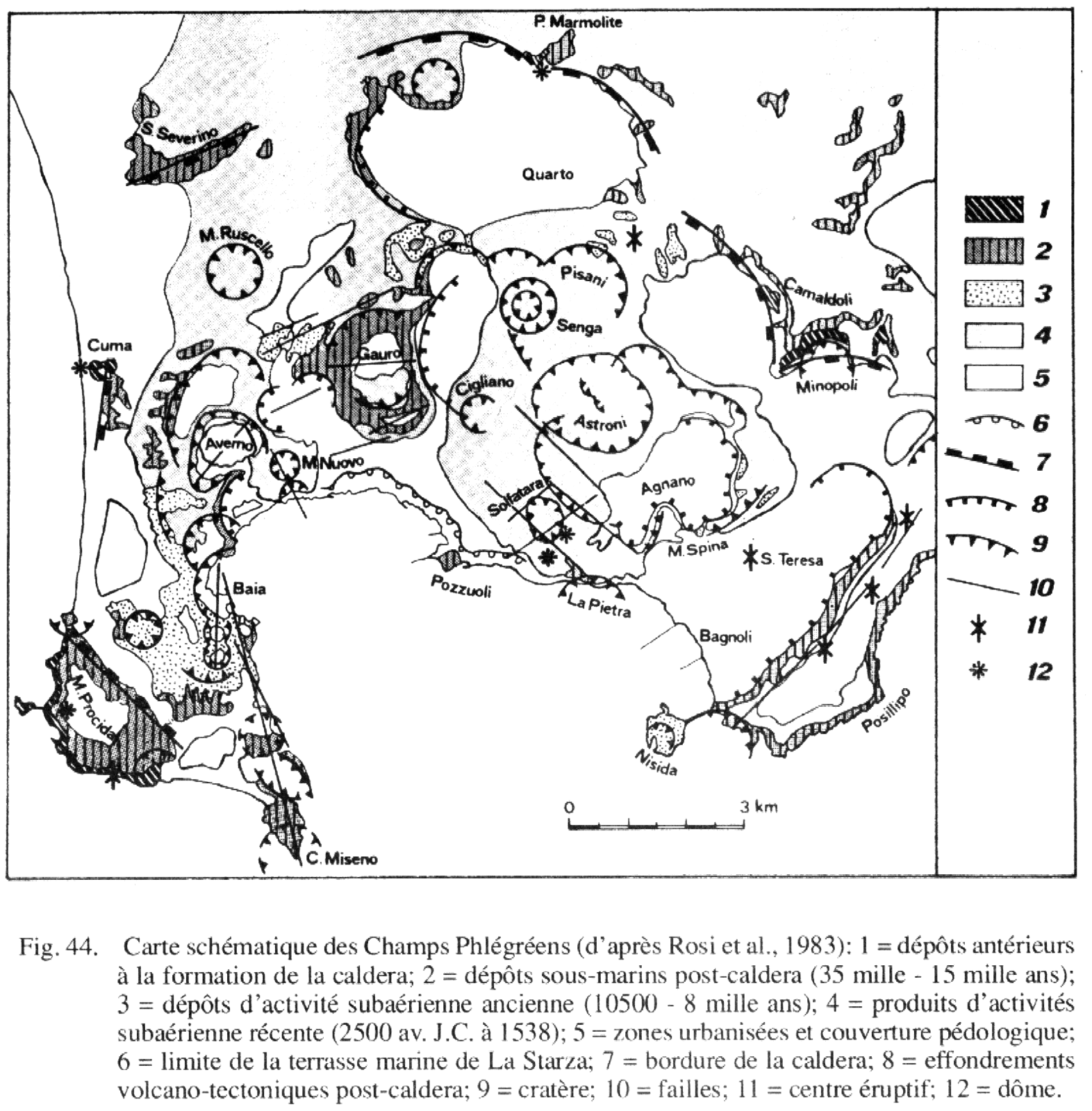 Until 1870, the Agnano basin hosted a lake, appeared in the eleventh century, following seismic phenomena called bradyseism, which means a rise or a slow decline in the ground level of volcanic origin. The basin is fed by 75 thermo-mineral sources, with a temperature of up to 75 ° C, which has been used for retting flax, polluting and smelly. It was emptied artificially and dried in 1870.

Antique engraving of Lake Agnano and the Grotto of the Dog - 1572 / Braun & Hogenberg - to notice: the dog immersed in the waters of the lake. - a click to enlarge
This setting not at all enchanting did not prevent it from being visited by foreigners and travelers of the "Grand tour" attracted by the "Grotta del Cane". For a few coins, a small dog was placed on the ground of the cave and showed in a few seconds signs of asphyxiation; Quickly released in the open air, or immersed in the waters of Lake Agnano, he "resuscitated" ... much to the astonishment of the tourists of the time, including Goethe, Alexander Dumas Sr. and Mark Twain.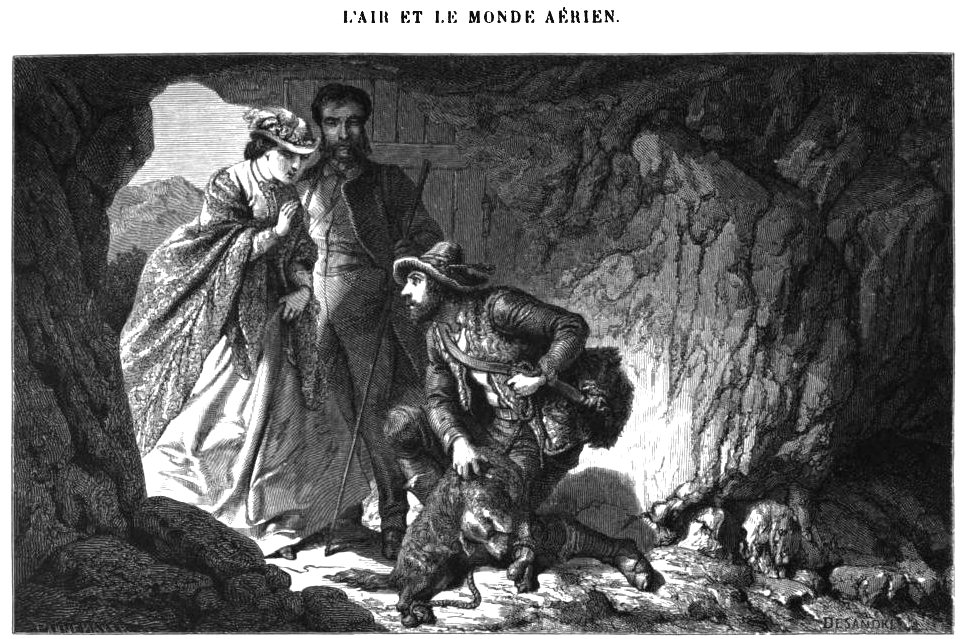 Grotta del Cane - a guide shows a dog asphyxiated to a couple of tourists - drawing Arthur Mangin 1865
The dog was intoxicated with volcanic carbon dioxide, which was denser than air and stagnant in the deep parts. The local guides, who held the animal for a moment, were unaffected as they protruded from the stale air layer.
The Cave of the Dog has been described and illustrated many times in the 19th century. It has recently been visited by Italian speleologists, who interpreted it as a cavity created by man in antiquity to serve as a sudatorium. The carbon dioxide level was measured at 9.9%. Prolonged exposure in an atmosphere with 5% CO2 can induce irreversible health effects, and above 6% lead to unconsciousness and death.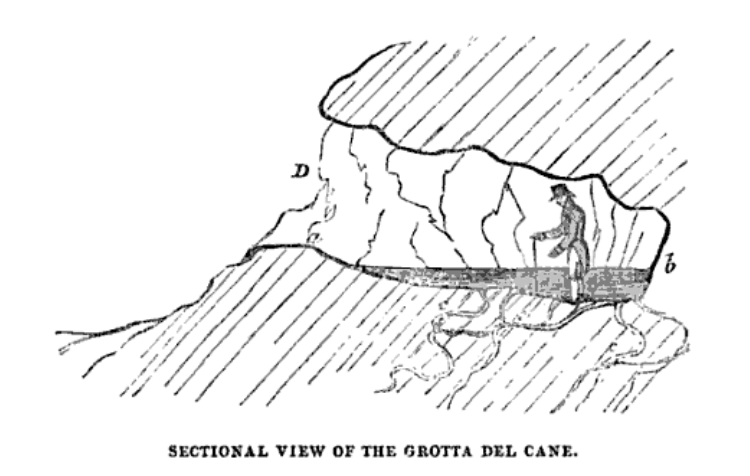 Alfred Swaine Taylor Diagram 1832 / The London Medical and Physical Journal, explaining the principle used at the Cave of the Dog
Sources:
- Napoli Underground - The Ancient Thermal Baths of Agnano & the Grotto of the Dog
- Napoli Underground - Il mistero del lago di Agnano
- Volcanic Gases May Explain The Deadly Effects Of Ancient Sacrificial Chambers - Bressan D