Publié le par Bernard Duyck
An interview with Rector W.B.Qorig in the Vanuatu Daily Post reports on the crisis situation on Ambae:
"A layer of ash of 20-30 cm. Thick has destroyed the houses and churches of the Lombaha / North Ambae district, where the inhabitants know the falls of ashes and stones, the acid rains and the sulphurous gases. All crops and trees are destroyed by falling ash. There is no more food. All my water reserves are also destroyed by sand and acid rain. There is no more water. The roads are no longer passable, due to falling trees and acid rain ... If help is available soon, they will arrive by boat, and then be transported on foot, if men clear the trees fallen on the road. Families with children, the elderly and the sick are at risk. "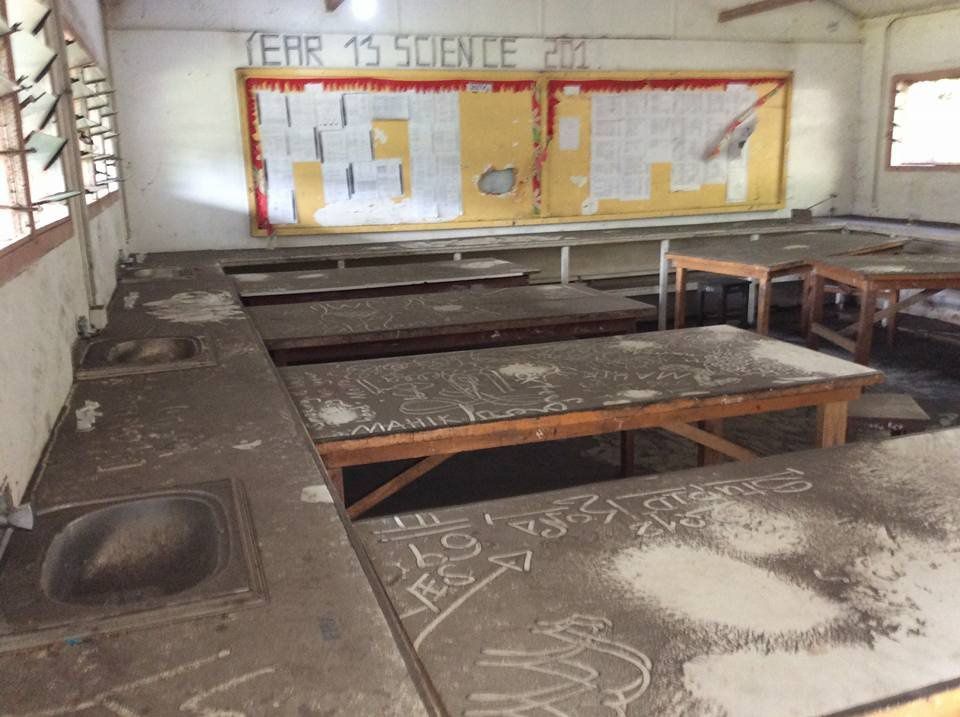 Ambae - St Patrick's College in Lolowai had to finish earlier in the first term because of ashes in the classrooms - photo Vanuatu Daily Post 13.04.2018
Schools had to finish the first academic term earlier, after the ashes that accumulated in classrooms, rooftops and solar panels. The environment is not healthy.
The authorities assure that if an evacuation were to take place, it would be more orderly than in September when a flotilla of small boats hastily transferred the population to another island. This time, the most seriously affected areas will be evacuated first.
Sources: NZ Radio, Vanuatu Daily Post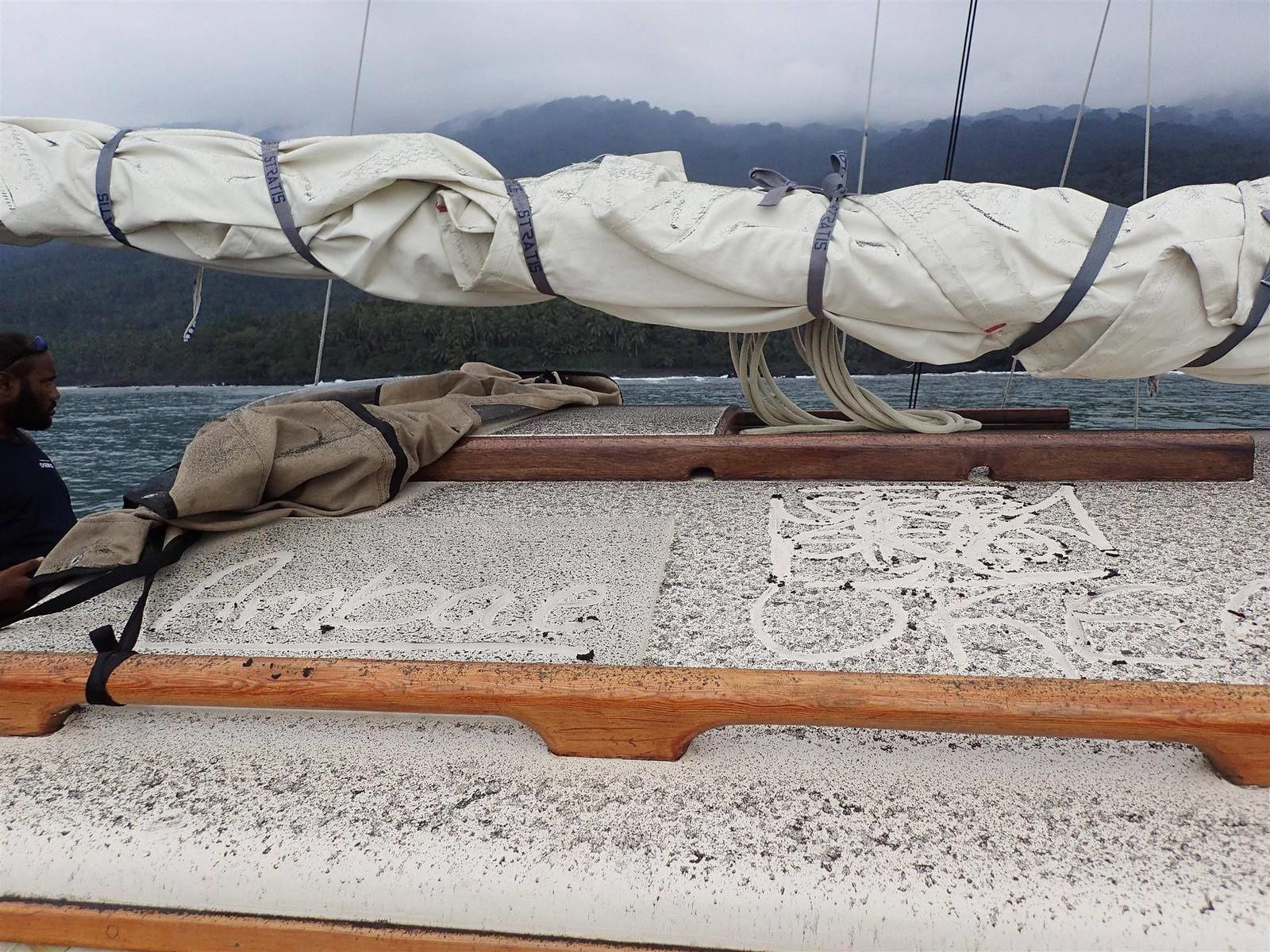 Ambae - transport of foodstuffs, mattresses, and water by boats, under the fallout of ashes - photo Okeanos - Foundation for the sea 13.04.2018
In the last few hours, Fuego activity has increased, with 6 to 9 explosions per hour, moderate to heavy, accompanied by ash plumes at 4,800 m. asl., which spread over 20 km.
The explosions generate ash fallout and shock waves in the area of ​​Panimache, Chimaltenango and Morelia.
Source: Insivumeh special bulletin 14,04,2018 / 14h local
The Sinabung continues its eruptive activity, with this April 15, 2018 two plumes of ash around 8:45 and 9:05.
Source: BNPB
In Chile, three volcanoes remain on technical alert: alert Amarilla, Copahue and Lascar; on alert Naranja, Nevados de Chillan.
Source: Sernageomin