Publié le par Bernard Duyck
The JMA raised the alert level of Kusatsu-Shiranesan to 2, April 22, 2018 at 7am JST, accompanied by a ban approach to the crater, following an increase in seismicity at the Yugama occupied by a crater lake.
Seven volcanic earthquakes were recorded on 21 and 153 on April 22nd at 4pm. A slight inflation marks the volcano on 21 and 22.04.
As a precautionary measure, the Gunma Prefecture closed the 8.5 km-long "Shika Kusatsu road" linking the cities of Gunma and Nagano. This closure will impact tourists who enjoy the hot springs of Kusatsu, especially during this holiday period called Golden Week.
A sudden eruption, on January 23, 2018, at Mt. Motoshirane, part of the same volcanic complex, caused the death of one person and wounded 11 others.
Sources: JMA, Japan Times, Global Volcanism Program
In the past 24 hours, the Nevados de Chillan complex has continued to present LP earthquakes and tremor episodes, in relation to the occurrence of explosions and the growth of the dome.
The gas plumes, pulsatile, are low energy and of white color, with a dispersion to the southeast. Nighttime glow is observed, as well as the ejection of ballistic materials during explosions.
The risk zones defined at the beginning of April and the Naranja alert level remain the same.
Source: Reporte de actividad volcanica 22,04,2018 / Sernageomin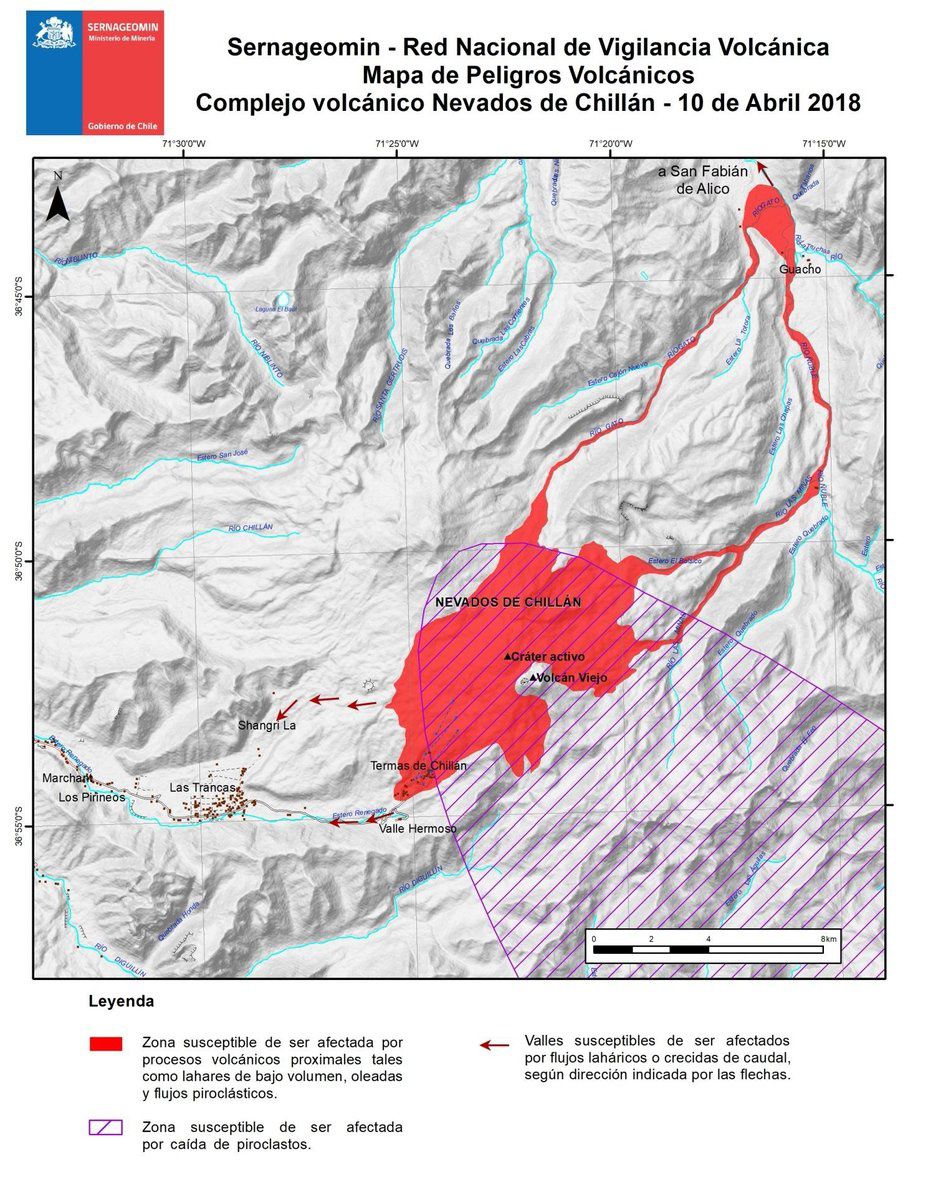 Nevados de Chillan volcanic hazard map - the shaded area marks the area of ​​potential pyroclastic spillovers, as of 10.04.2018 - Doc. SERNAGEOMIN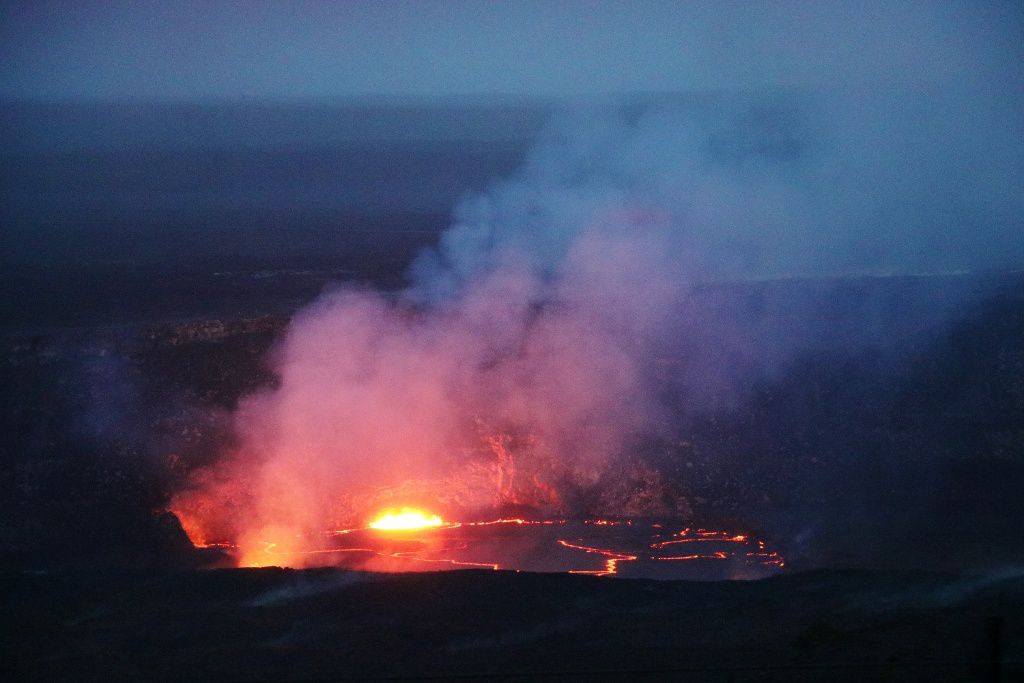 Kilauea / Crater Overlook - spattering in the lava lake, 6 meters from the edge - photo 21.04.2018 HVO - USGS
In Kilauea, the level of the upper lava lake was measured on April 21 at 6 meters under the edge of the crater Overlook, a rise of 4 meters compared to the previous day.
A slight overflow occurred around midnight on the south side.
The seismicity remains in the norms, with a fluctuating tremor associated with the spattering of the lava lake, and small earthquakes marking the southern part of the caldera and the upper East rift zone. The sulfur dioxide flow remains high.
Source: HVO - USGS